Sound Discoveries
The Sound Discoveries School Residency program brought weekly music instruction into Hays Porter School and Rothenberg Preparatory Academy. Each residency was customized to achieve the learning goals of the individual schools and to increase musical arts access with all students.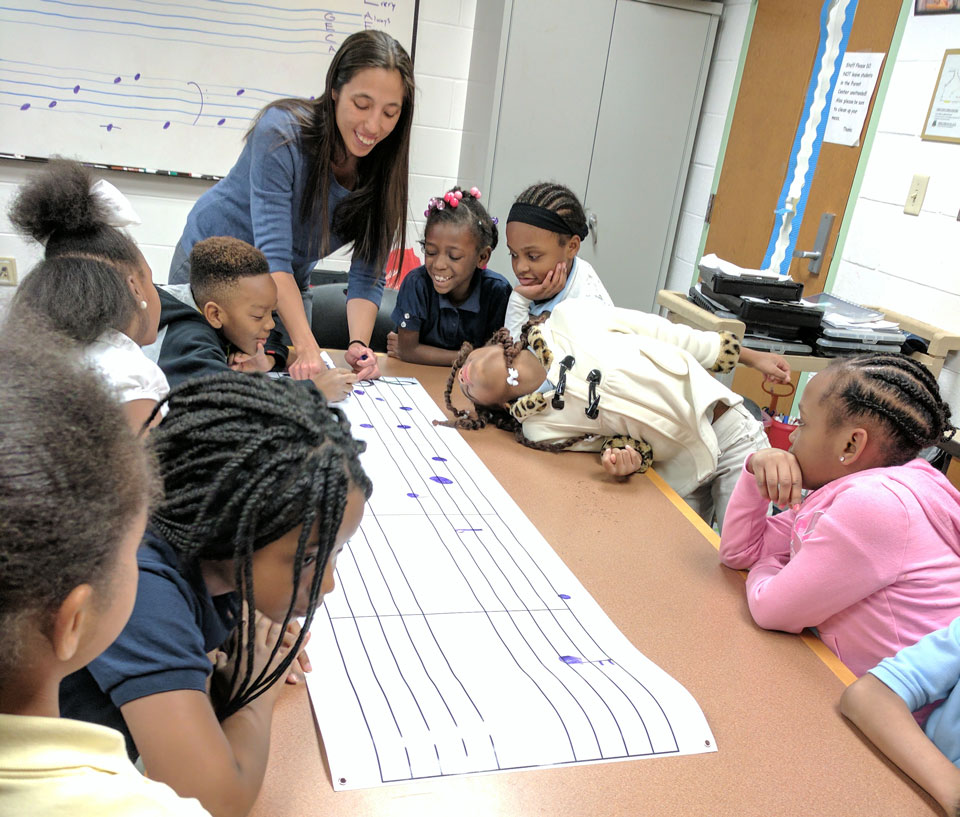 In Spring 2019, Sound Discoveries led pilot programs at Oyler School and South Avondale School and at Carson School in Summer 2019.
2 partner schools
3 pilot schools
Total of 142 classes across all partner and pilot schools, averaging 5 hours a week in the classroom (14-16 weeks per semester)
Classical Roots 2019: International Women's Day
March 8, 2019
Once again, this annual concert celebrated the richly diverse African American musical experience, writ large with the power of the Classical Roots Community Choir and the Cincinnati Symphony Orchestra. The concert brought together 150 chorus members from churches throughout the Greater Cincinnati region and featured special guest artist Lisa Fischer (perhaps best known for her years touring with The Rolling Stones) who brought her signature style of soul and groove to the program, which celebrated International Women's Day. The Orchestra was under the baton of John Morris Russell and the Choir under William Caldwell, resident conductor.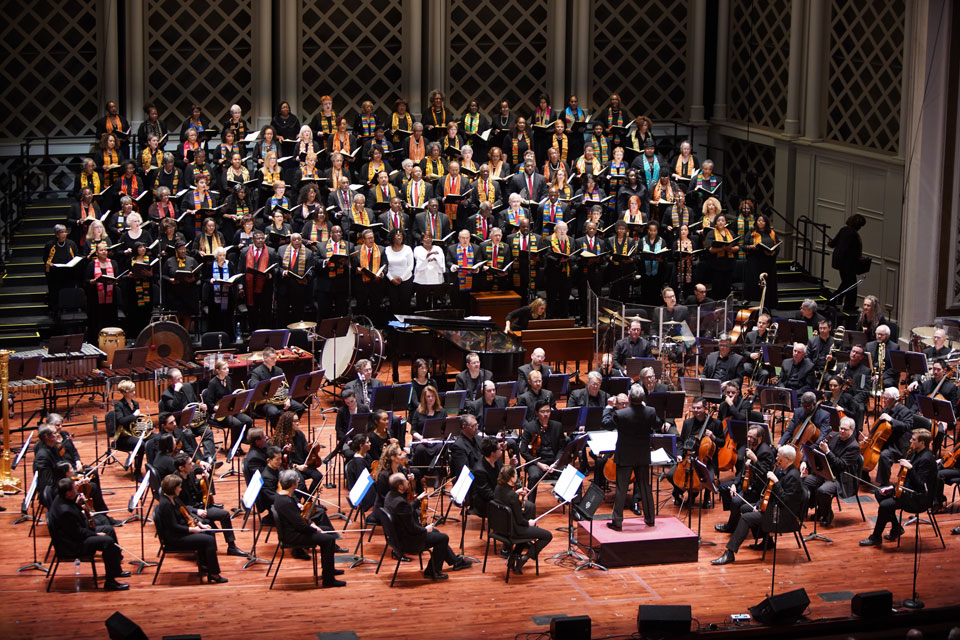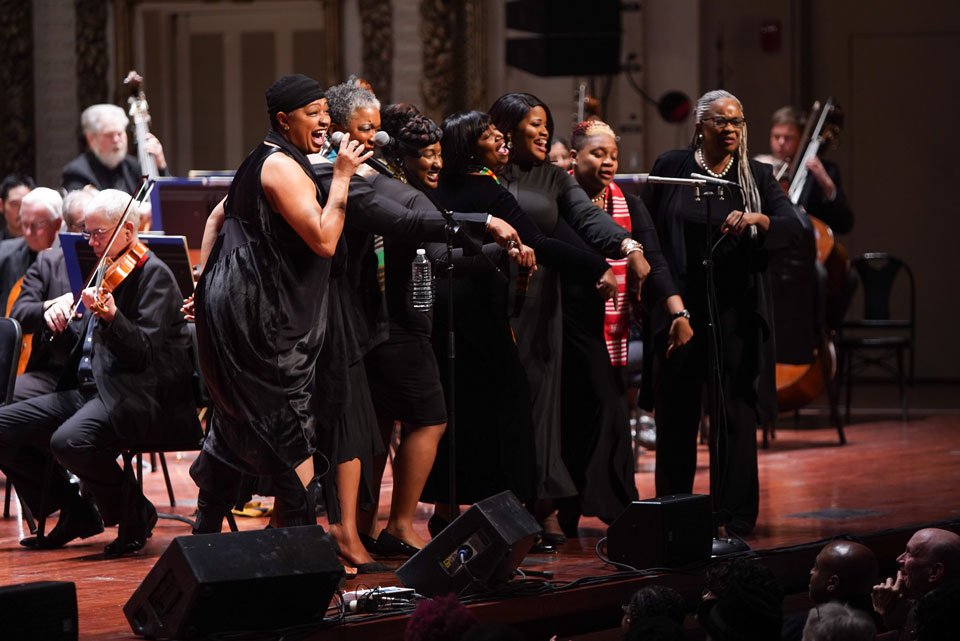 MAC Music Innovator: Michelle Cann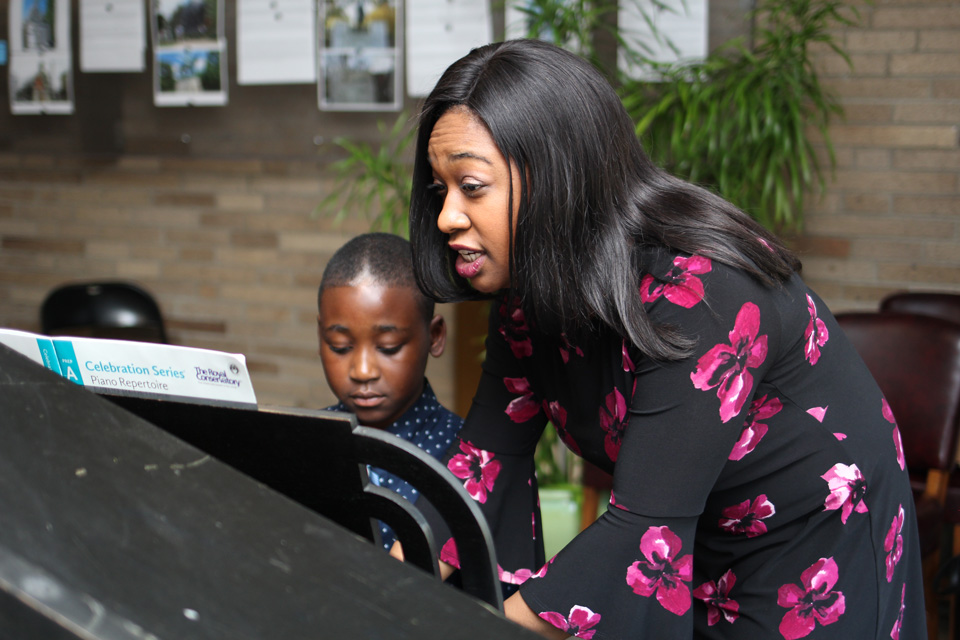 The MAC Music Innovator program is a CSO residency highlighting leading African American classical musicians who embody artistry, innovation and commitment to education and community engagement. Pianist Michelle Cann was selected as the 2019 MAC Music Innovator by the CSO's Multicultural Awareness Council. During her residency, Michelle participated in chamber music performances in schools and throughout the community.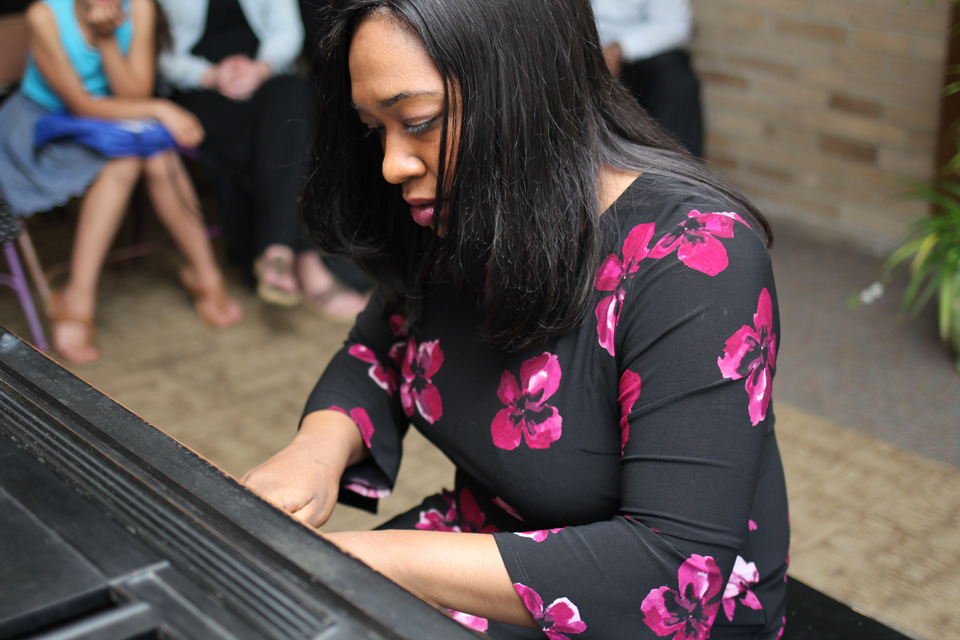 Michelle Cann
Michelle received her Bachelor and Master degrees in piano performance from the Cleveland Institute of Music studying with Paul Schenly and Daniel Shapiro and received an Artist Diploma from the Curtis Institute of Music in Philadelphia studying with Robert McDonald. Since then, she has performed with symphony orchestras around the world. Michelle currently resides in Philadelphia and is a young leader in creating opportunities for music education in her community.
The Cincinnati Symphony Youth Orchestras
The Cincinnati Symphony Youth Orchestras (CSYO) consist of two full orchestras made up of 200 of the region's most talented young student musicians:
CSYO Philharmonic Orchestra
CSYO Concert Orchestra
The CSYO Philharmonic Orchestra performed five concerts during the 2018-19 season under the direction of Associate Conductor Gene Yang. A highlight included a performance of the critical edition of George Gershwin's An American in Paris conducted by Louis Langrée and featuring Andrew Yang on solo violin.
The CSYO Concert Orchestra performed three concerts during the 2018-19 season under the direction of Associate Conductor Felipe Morales-Torres. They performed at Princeton High School, Music Hall, and Eden Park.
Another highlight of the 2018-19 season was the annual Side-by-Side concert featuring members of the CSO and the CSYO Philharmonic sharing the same stage on April 2, 2019.
Nouveau Program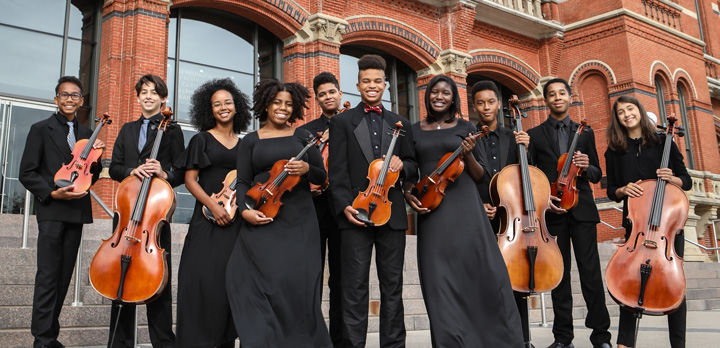 The Cincinnati Symphony Orchestra's Nouveau Pre-Conservatory Program is designed to help expand pathways for talented young musicians who are currently underrepresented in classical music. The program prepares them, at no charge, for advanced conservatory study starting as early as seventh grade. During the 2018-9 season, this included weekly lessons, music theory, advising, chamber music coaching, and financial assistance for summer music study and college auditions.
During this past season (Nouveau's 12th!) ten students participated in the program, including 4 violinists, 2 violists, and 3 cellists.
Young People's Concerts
Reaching more than 15,000 students grades K through 12, Young People's Concerts are designed to be educational, interactive and entertaining. Each program in 2018-19 was geared toward a specific grade bracket and included a variety of musical selections and interactions within a 60-minute performance. Teachers were provided with curriculum materials including standards-based lesson plans, student-friendly digital materials and audio recordings.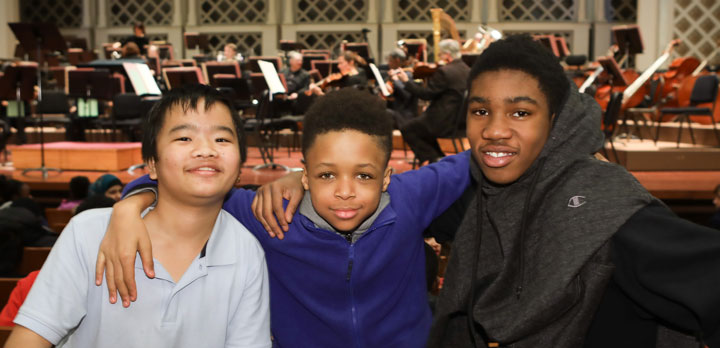 Young People's Concerts Stats for 2018-19
15,797 students attended the Young People's Concerts
New interactive curriculum pages received over 4,200 views
20 percent of unique composers featured were of an underrepresented demographic
Musicians in Schools
CSO musicians and conductors made over 80 visits to schools to perform or coach students aged pre-K up to college. These 45-to-60 minute performances were designed to expose students to a variety of music, familiarize them with orchestral instruments and give them the opportunity to meet the musicians who make up the orchestra.
Stats and Facts:
85 musician visits:
36 were coaching sessions
39 which were chamber performances
10 were conductor or career day presentations
93 total hours of Musicians In Schools, reaching over 6,800 students