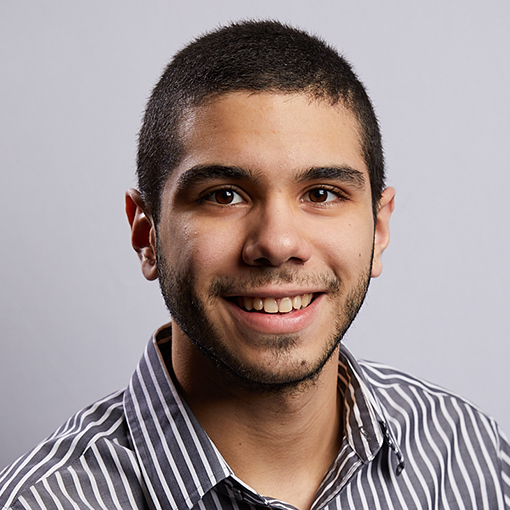 Luis Arturo Celis Avila studied with Susan Hagen at Berklee College of Music on a full scholarship. He then moved to Cincinnati to become a fellow with the Cincinnati Symphony Orchestra and study with Owen Lee, principal bassist of the CSO. Before coming to the United States, Celis studied at the José Luis Paz Music Conservatory in his native Maracaibo, Venezuela, with Elvis Martinez and Maciej Zlotkoswki.
Celis has performed with orchestras such as Plymouth Philharmonic, Maracaibo Symphony Orchestra, as principal bassist with the Berklee Contemporary Symphony Orchestra, and recently won a position with the Kentucky Symphony Orchestra. He has also worked with Benjamin Zander, including the Boston Philharmonic Youth Orchestra 2019 tour to Brazil, with concert pianist Anna Fedorova as Co-Principal Bassist.
Past summer festival experiences include participating at the Curtis Institute Summerfest, working with John Harbison at the Bach Institute in Boston, and working with Carl St. Clair at the Round Top Festival Institute.
As a former member of the Berklee Global Jazz Institute and the Berklee community, Celis learned from jazz luminaries such as Danilo Perez, Victor Wooten, John Patitucci, John Lockwood, Tia Fuller, among others. In 2018, Celis was chosen to perform at a masterclass for Ron Carter at Berklee.
Previous commitments include performing at Harvard for the president of Ecuador, Lenin Moreno, performing at Boston Symphony Hall for Howard Shore, composer of Lord of The Rings, and performing at MIT with Jacob Collier as the principal bassist of the MIT Djesse Orchestra. Celis participated in the recording of the Nintendo Switch video game score Dragon Marked for Death composed by Ippo Yamada and has also worked with Tigran Hasmayan, Danny Ocean, Grammy Winners George Massenburg, and Aida Cuevas, and Latin Grammy Winner Miguel Siso.
You can enjoy Luis perfoming on the Music Hall stage at the following concerts:
October 23-24 - The Nightmare Before Christmas
November 13-14 - Gaffigan Conducts Mahler 4
January 26 - Young People's Concert: Prima La Musica
February 9 - CSO/CSYO Side-by-Side Concert
March 4-5 - Canellakis & Elgar Concerto
March 25-27 - Symphnonie Fantastique
April 1-2 - Bartók & Prokofiev 5
April 22 - Classical Roots
April 29 - May 1 - JMR's Greatest Hits