Announcing the 2023-24 Season
By David Lyman
Cincinnati Symphony Orchestra
"It's not a farewell," insisted Louis Langrée when we spoke about the recent announcement of the Cincinnati Symphony Orchestra's 2023–2024 season.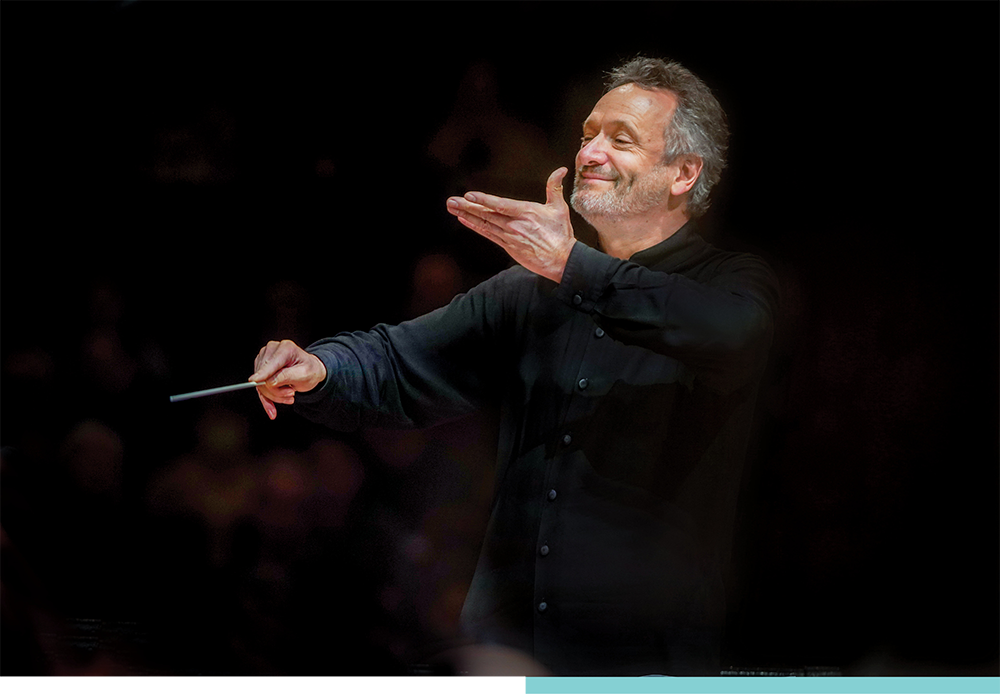 But, of course, it is a farewell. Next season will be Langrée's 11th and final season leading the CSO. It's been a time of imaginative collaborations, daring forays into music history, and, even as the nation sank into a time of turmoil, negativism and pandemic, Langrée's time will be best remembered for its optimism and good heart, not to mention some exceptional music-making.
As for Langrée's hesitation to call this a farewell, it's true that he is not going anywhere just yet. His final concert—May 12, 2024—is more than a year away. He still has a lot of music to share with us. The season he announced is sprinkled with musical recollections of earlier triumphs of his tenure. But if you were hoping for a "best-of-Louis" season, this is not it.
Instead, it is the sort of season we have come to expect from Langrée: robust, occasionally quirky or challenging, but filled with countless musical riches, both old—Beethoven's 7th anyone?—and new, including numerous premieres and collaborations.
"We will perform some of the music I have memories of from the last 10 or 11 years," said Langrée. "But I didn't want the season to celebrate my legacy. This season should be a promise to the future. My closing concerts shouldn't be a requiem. There are enough egos with conductors. Instead, we'll have a world premiere—an orchestral song cycle by Anthony Davis."
He will also complete what he calls his Diaghilev trilogy, a salute to the partnership of composer Igor Stravinsky and impresario Sergei Diaghilev. Over the course of four years, 1910–1913, Stravinsky wrote three masterful ballets for Diaghilev's Ballets Russes: Petrouchka (1911), The Rite of Spring (1913) and The Firebird (1910). Langrée and the CSO have already performed the first two, and his final concert will feature a performance of the full score of the third, The Firebird, augmented by towering puppets created and directed by Janni Younge.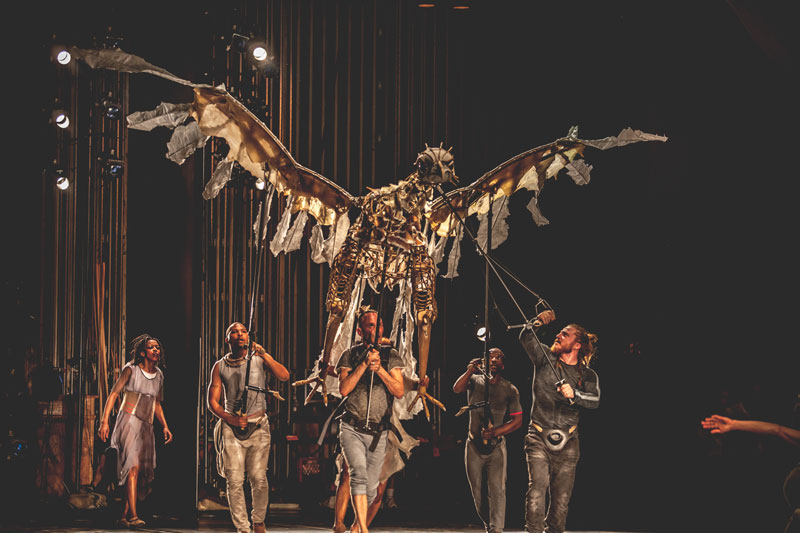 Louis will kick off the CSO season Oct. 13-14 with "Bernstein, Copland and Price," featuring Bernstein's Overture to Candide and symphonic suite from On the Waterfront, Florence Price's Symphony No. 1 and Aaron Copland's A Lincoln Portrait.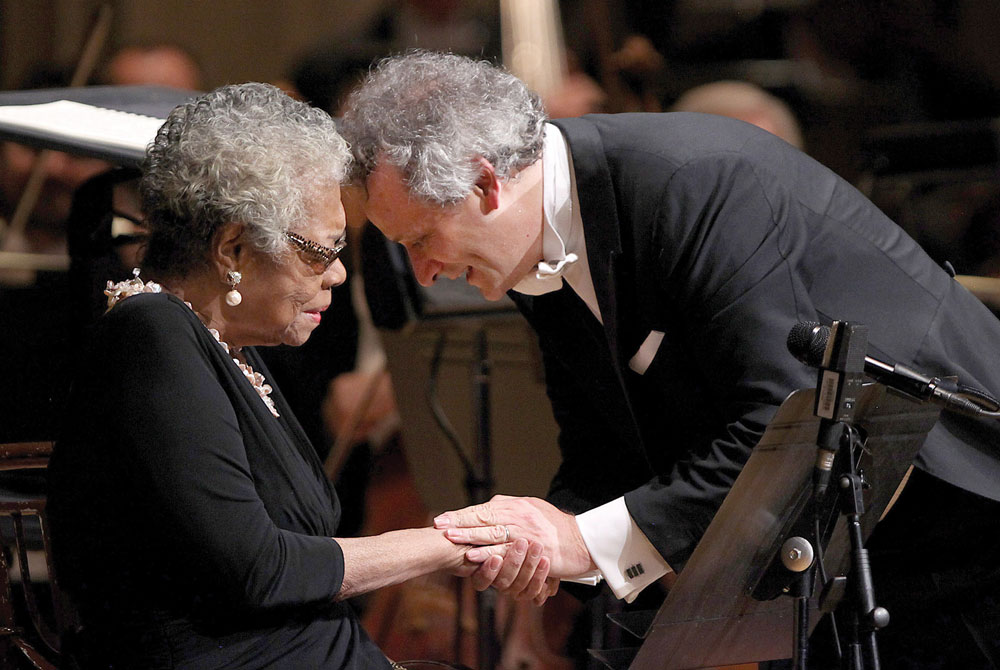 You may recall that Langrée's 2013 Music Director debut with the CSO also included A Lincoln Portrait, with Maya Angelou as the narrator. This time, Langrée will host actor/activist George Takei as the narrator.
"We know [Takei] as an actor, of course," says Langrée. "But he symbolizes the fight for human rights for Japanese people because of Internment of Asian-American citizens, including Takei and his family during World War II. Remember that A Lincoln Portrait was composed right after Pearl Harbor. Also, he is a great advocate for LGBTQ+ rights. He has a different story, a different background. But I think George Takei is the perfect heir of Maya Angelou."
Among the season's other notable performances:
And then there are the Nov. 17–19 performances of Ambroise Thomas' Hamlet. Langrée could barely contain his enthusiasm as he spoke about these concerts. The reason? The French opera is a co-presentation with the Opéra Comique, where Langrée has been the director since November 2021.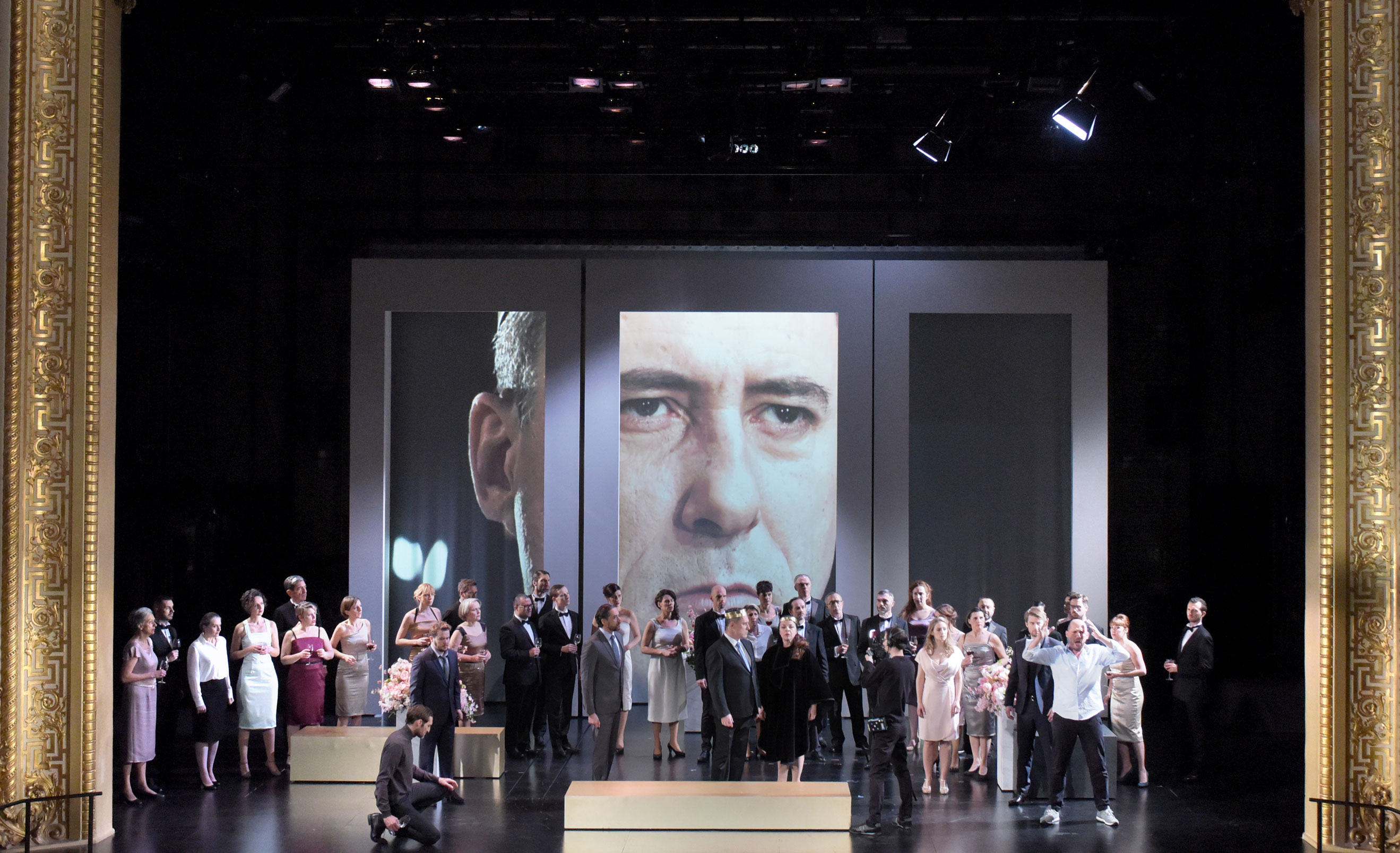 "At last, I will introduce my two groups to each other," he said. As you might expect, he will conduct the work, which will bring the May Festival Chorus together with Jodie Devos (Ophélie), Stéphane Degout (Hamlet), Laurent Alvaro (Claudius) and Béatrice Uria-Monzon (Gertrude).
"But this is unusual for me," he explains, saying that conducting is not his primary responsibility as the leader of the Opéra Comique. "There, I focus principally on my job as a general manager. I deal with salaries and our costs for electricity and gas, which is a fortune. It's challenging. But it's a new world for me. And I'm learning a lot."
So does that mean that, at the age of 62, he is ready to slow down, to reduce his hectic schedule of guest conducting?
"I will conduct a little bit, but Covid already slowed us down," he says, noting that the only guest engagements he has scheduled this year are São Paolo, Dresden and Budapest. "But I have a theater to take care of in Paris. We have more than 110 permanent employees. And hundreds of others who come in to work with us. So, no, I don't think I would call this slowing down."
And then, of course, there is Cincinnati.
"We still have a busy year ahead of us in Cincinnati," says Langrée. "So I can't think about saying goodbye now. We can do that next year, maybe. But now, we will be too busy making music."
Of course, the CSO isn't the only one making music in and around the Queen City.
Cincinnati Pops Orchestra
As always, John Morris Russell and the Cincinnati Pops are bringing us a full and fascinating season, as well.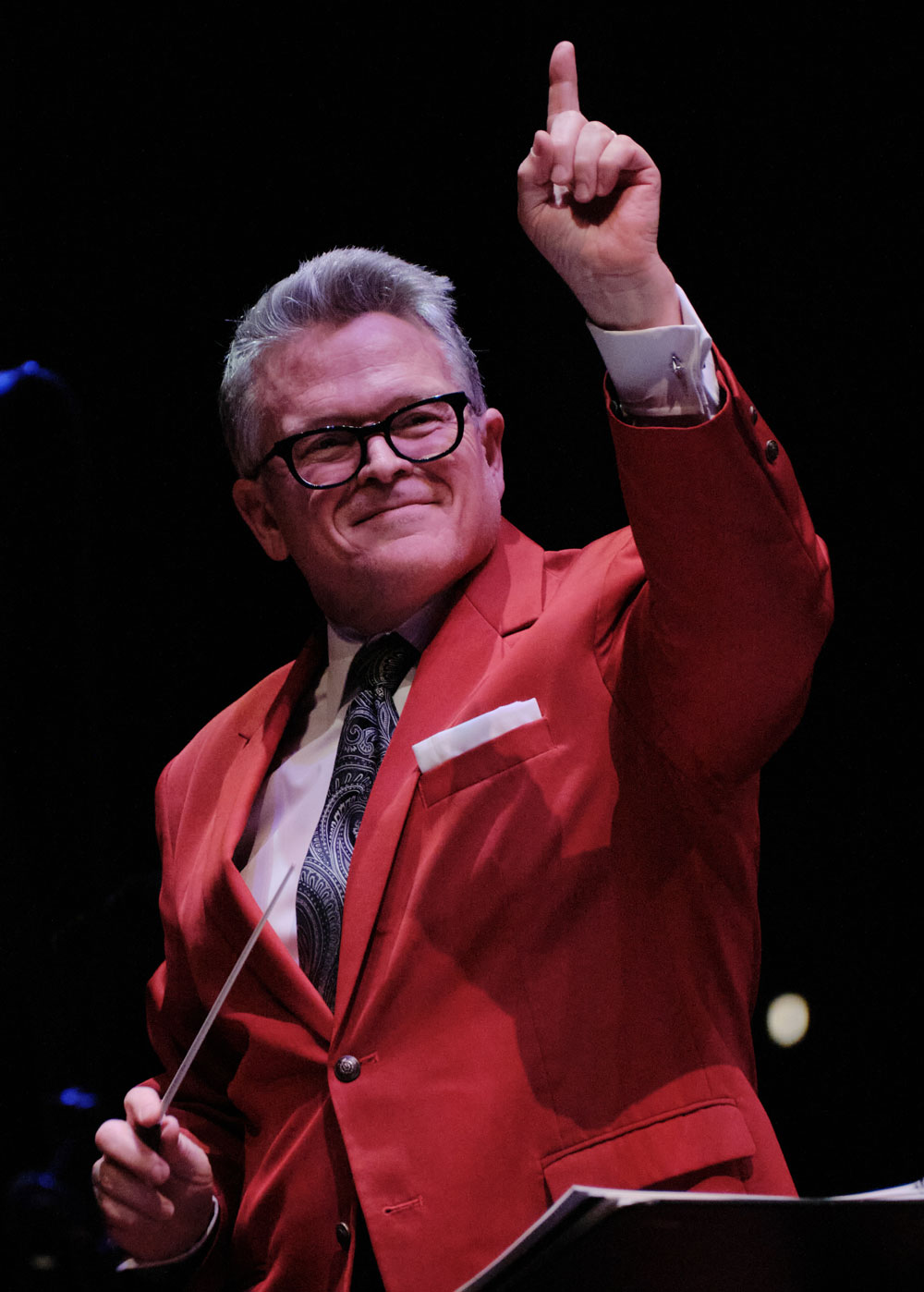 These days, most American orchestras offer their audiences a Pops component. But almost none of those groups present seasons as robust as those of the Cincinnati Pops.
"So many orchestras have seasons that just 'plug and play,' as one librarian described to me," says Russell. "You know—add water and stir. What makes the Cincinnati Pops unique is that we work so hard to put together really unique seasons."
Even a quick glance through the Cincinnati Pops season confirms what JMR has to say. These aren't just concerts geared to the lowest common denominator in an effort to sell lots and lots of tickets. Yes, JMR wants to sell tickets. But he wants to explore the world of music in ways that we seldom get to hear with a major orchestra.
"Every year, we try to take a deep dive into the American musical experience," says Russell. "For instance, once again we've got the music of Broadway. But we're doing it with this unique angle. We will have one of the greatest Broadway composers—Stephen Schwartz—joining us on the stage not only to play the piano, but to tell the stories behind his music."
Schwartz's musical career spans more than 50 years. Not only is the longevity of his career remarkable, but so is the diversity of the music he has written, from Godspell and its counter-cultural undercurrents in 1971 to Pippin (1972), the adaptation of Studs Terkel's Working (1978) and the Broadway juggernaut Wicked (2003). On top of that, he wrote the lyrics for Leonard Bernstein's MASS as well as a handful of Disney animated movies, including Pocahontas, The Hunchback of Notre Dame, The Prince of Egypt and Enchanted.
Joining JMR and the Pops in "Defying Gravity: An Evening with Steven Schwartz & Friends" (Sept. 22-24) will be vocalists—and Pops' favorites.
"I guarantee you that this will be one of those performances you'll tell your children and grandchildren about," says JMR. "This sort of concert is what Cincinnati's Music Hall has always been about. Look at the people who have performed here—Richard Strauss and Rachmaninoff, Miles Davis and Ella Fitzgerald, Janis Joplin, Johnny Cash. It's part of the legacy of our hall to have the greatest performers and composers share their music with us."
And clearly, JMR is committed to continuing that legacy. He'll be conducting the Pops' New Year's Eve performance—"Ellington at 125"—in a tribute to the American musical giant whose orchestra performed at the grand opening of Music Hall's Greystone Ballroom back in 1931.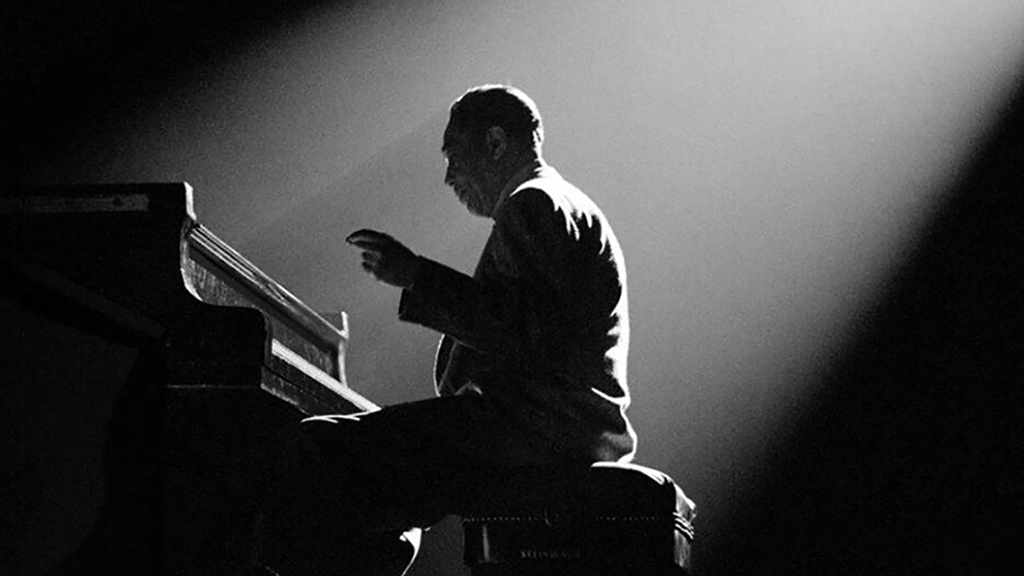 "How amazing is that!" says Russell. "He performed here in his early 30s and now, here we are celebrating his 125th birthday."
There is much, much more, of course, including Lollipops Family Concerts— a "Halloween Spooktacular" and a concert featuring Mo Willems' "Goldilocks and the Three Dinosaurs"—and Pops Principal guest conductor Damon Gupton leading the Pops in "Disney in Concert: The Sound of Magic," celebrating 100 years of the Walt Disney Company. And the beloved Classical Roots concert returns in April with JMR once again conducting.

And then there are the special events, including:

"You look through this season and you understand why our orchestra is unique," says Russell. "We don't just put on performances. We build relationships—with our city, our region, our communities, and with the musicians we love to work with. Those relationships have been built over decades. And the thing is, the sentiment is so sincere and so real and so heartfelt from everyone in our organization up and down. We really believe in this town. We really believe in the magic that comes when people of all kinds come together to share something special. This is who we are."
A version of this story previously appeared online in Movers and Makers.