Cece Winans Headlines Annual Classical Roots Concert
by Raenosa Onwumelu
The Cincinnati Symphony Orchestra (CSO) is bringing best-selling Gospel artist CeCe Winans to the Music Hall stage for its annual Classical Roots concert March 6.
The 12-time Grammy Award winner has charmed fans ever since she came onto the Gospel scene. Over the past 20 years, Winans has won 23 Dove Awards (for achievements in Christian and Gospel music) and seven Stellar Awards (for achievements in Gospel Music). She holds a spot on the Hollywood Walk of Fame and has multiple NAACP Image Awards.
Winans will perform some of her music catalog with the 150-member Classical Roots Community Mass Choir, which represents more than 60 area churches, and the Cincinnati Pops, and she is looking forward to the collaboration.
"There is nothing better than a good gospel choir," said Winans. "Add to that others who are at the top of their field and you have a powerful night full of musical excellence!"
Winans is particularly looking forward to performing "Alabaster Box" with the Chorus and Orchestra. "It's a song we can all relate to," Winans explained. "It's about a woman who has forgiven much, therefore she loved much!"
The Classical Roots concert and Classical Roots Community Mass Choir are supported by the CSO's Multicultural Awareness Council (MAC), a group formed exactly 30 years ago by community leaders and notable African-American arts advocates, in partnership with the CSO, to address the lack of diversity in Cincinnati arts.
"The arts have a way of helping enrich people's lives and making the world better," said founding MAC member Joel McCray. "That has been the goal of MAC for the last 30 years, to make Cincinnati a better place by making sure that all people are welcome, from the stage to the audience."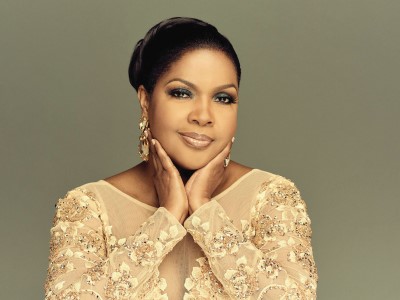 Several diversity initiatives have grown out of the MAC partnership, including the CSO Basic Black Series, the MAC Music Series, the Nouveau Program, and newer initiatives such as the MAC Music Innovator Program and the MAC Award for Diversity and Leadership in the Arts.
The Classical Roots program debuted in 2001 at Lincoln Heights Missionary Baptist Church under the direction of then-CSO Associate Conductor John Morris Russell. This year's concert will be under the direction of Pops Principal Guest Conductor Damon Gupton and Classical Roots Resident Conductor William H. Caldwell.
Classical Roots, which celebrates the legacy of African-American music, outgrew its original church venues and, in 2010, the Classical Roots concert moved to Music Hall. The Music Hall concert continues to sell out annually.
Classical Roots 2020 will take place on March 6 at 7:30 pm.
Classical Roots
Mar 6 7:30 pm | Music Hall
Best-selling Gospel artist CeCe Winans joins the Cincinnati Symphony Orchestra and the Classical Roots Community Mass Choir for the annual Classical Roots concert Mar. 6, when our community comes together to celebrate the rich and diverse African-American musical experience. Damon Gupton conducts.