Emanuel Ax and the Music of Mozart
by David Lewellen
In Mozart's music, Emanuel Ax hears drama, characters, stories and passion—and that includes the piano concertos.
"Mozart was an opera guy, a theater person," said Ax, who will perform the composer's Piano Concerto No. 20 with the CSO March 27–28, "and the concertos are absolutely a part of that. They're very character-driven and very complex." In particular, he sees a strong connection between the Piano Concerto No. 20 and Don Giovanni—and not just because of the opera's thunderous opening in D minor, the same key as the concerto.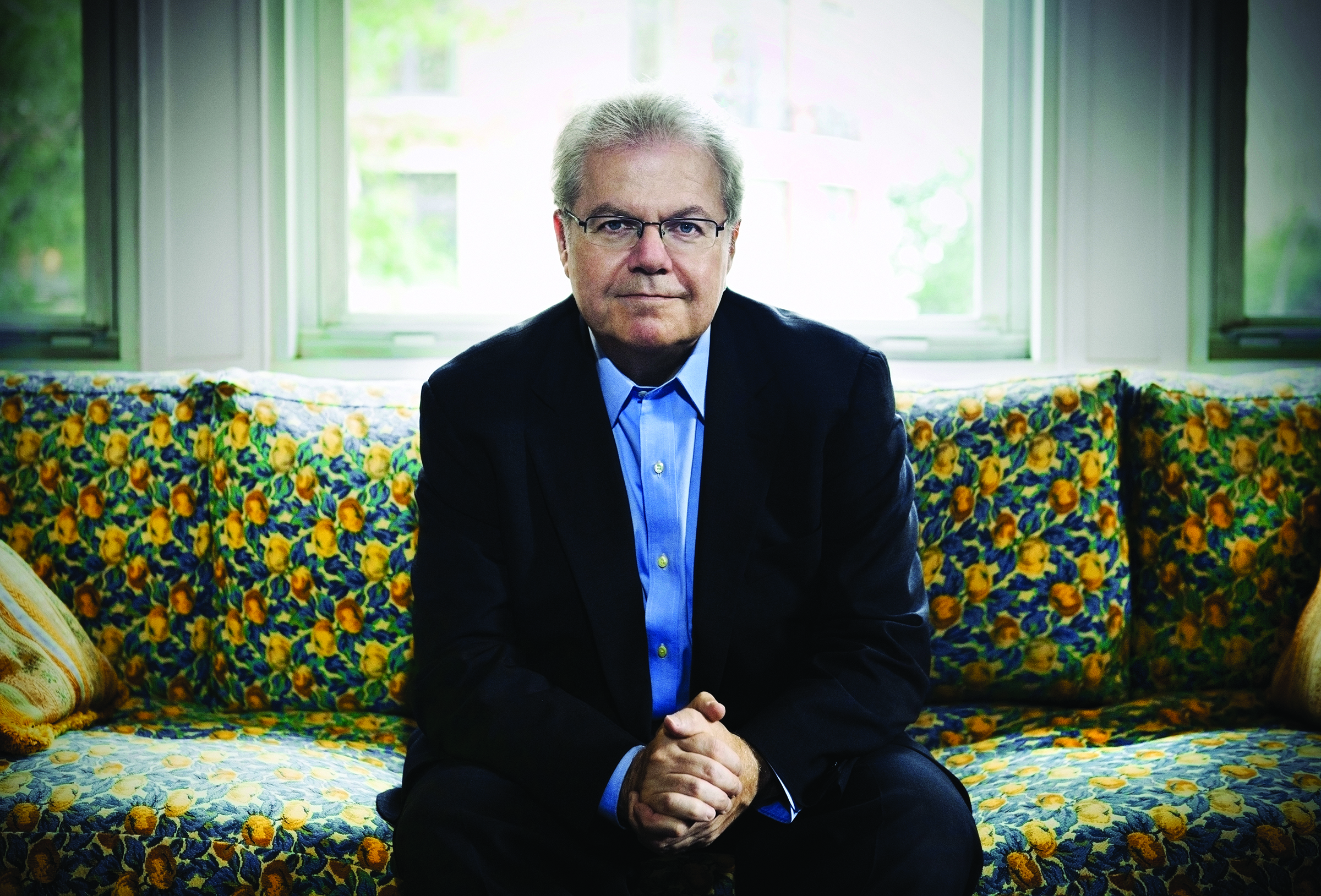 "Mozart's characters recognize all facets of humanity," Ax said. "They're never just good, just evil, just funny—every character really has a life, like all human beings."
Those characteristics may be easier to spot in an opera. But even in a genre such as the piano concerto, without a specific story or words, "there's always a dialogue between me and the orchestra," Ax said. "Sometimes I accompany the oboe; sometimes the flute accompanies me. Even in a sonata, where I'm playing alone, I have two hands, and I get to have several characters at a time."
What kind of drama could Mozart have had in mind for this concerto? A clue comes from the fact that "people in Mozart's time understood keys much better than we do," Ax said. "Various treatises from the time talk about the character of keys." C minor, for instance, the key of Beethoven's Fifth Symphony, was thought of as suitable for tragedy. But D minor, which Mozart chose for this piano concerto, would have been understood as "dramatic, nervous, with omens of evil."
But Mozart's genius is not as flashy as some later composers whose work gets louder cheers nowadays. "To me, Mozart is magical and exciting and deeply moving," Ax said. "Some people feel that way about Rachmaninoff or Tchaikovsky; some don't. It's a different kind of drama, that's all. Part of it is sheer volume, part of it is the way we perceive things."
Nevertheless, Ax continues to maintain a busy schedule playing music of all eras with orchestras, chamber partners, and solo. On his last visit to Cincinnati, in 2016, he performed Beethoven's "Emperor" Piano Concerto in the Taft Theatre during the renovation of Music Hall. On that occasion the Cincinnati Enquirer critic Janelle Gelfand noted, "…Ax summoned orchestral sonorities without any sign of harshness, tackling great fistfuls of difficulties with finesse. Best of all, his playing was heartfelt, with warmly shaped themes and lyrical moments that shimmered."
Now, in 2020, Ax's concerts in March will be his first experience with the look and sound of the building's renaissance. But he has a long history with the Orchestra, with whom he debuted in 1976, "so I've been through a couple generations of musicians." He also goes back decades with guest conductor Peter Oundjian, to Oundjian's days as a violinist in the Tokyo String Quartet.
In addition to his concerts with the full CSO, Ax is also performing in a chamber concert in Wilks Studio, playing the Schumann piano quintet with violinists Charles Morey and Eric Bates, violist Denisse Rodriguez-Rivera, and cellist Susan Marshall-Petersen. "It's one of the great chamber works, very brilliant and exciting," he said. "I play it a lot and I've recorded it. It's a very popular piece." Following his arrival in Cincinnati the week of the concert, he will have one or two rehearsals with the local musicians, "and I hope they'll show the old man what to do."
Music of Mozart
Mar 27-28 | Music Hall
Join Emanuel Ax and the character-driven personalities from the Music of Mozart.