Gabriela Ortiz talks about the inspirations behind Tzam
by Ken Smith
Even Gabriela Ortiz admits that her music is not an obvious pairing with Bruckner. "I truly respect him as a composer," she says. "But Bruckner's music is very far from my own."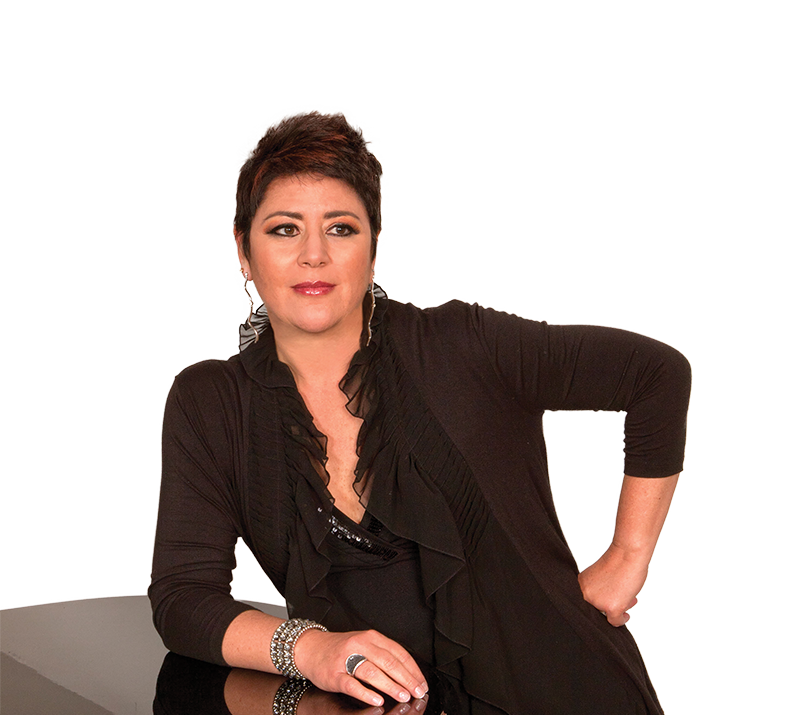 Having grown up in Mexico City playing folk music (her classically trained parents founded the ensemble Los Folkloristas), Ortiz later studied piano and composition in Mexico's Eurocentric classical music environment ("a world where the Arditti String Quartet is better known than the Kronos," she says) before continuing her studies in the relatively open environment of the Guildhall School and the University of London. Her music, an amalgam of visceral energy and avant-garde rigor, has inspired audiences from Los Angeles to Paris, Caracas to Glasgow.
But Tzam, which receives its belated premiere with the CSO on May 14 and 15, is something of a departure. During the pandemic, Ortiz lost her father, her primary musical influence and professional mentor. "Many people I knew had died of Covid, but fortunately, he did not," she says. "He was 87; he had breakfast and simply closed his eyes."
Ortiz was thinking about how to honor his legacy when she heard news of the death of Mario Lavista, her composition teacher and later faculty colleague at Mexico's Escuela Nacional de Música. Then three weeks later came the death of Carmen-Helena Téllez, the Venezuelan-born American conductor and a great supporter of Ortiz's work. Both had died from cancer.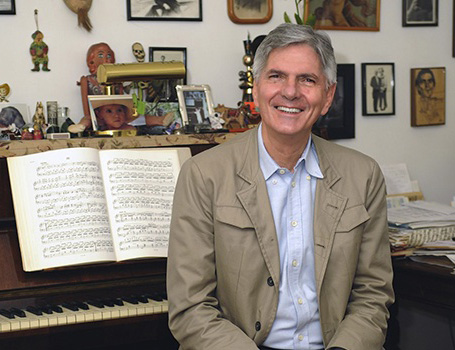 Right to left: Carmen-Helena Téllez (Photo by Matt Cashore/University of Notre Dame) and Mario Lavista
"I was completely devastated," she says. "Such a great loss—not only for me, but for all Latin American music. I had already been looking for a musical way to honor my father, but when I started writing this piece, everything was all in my skin. I am dedicating the piece to Mario, but it's really for all of them."
In Tzam, Ortiz inserts a near-quote from Lavista's Cuaderno de Viaje, a piece for solo cello using only harmonics. "It's there as a reminder of Mario's delicate and refined musical world," she says. Much more dramatic, she admits, is placing the brass and percussion in two circular formations, their fanfare becoming a leitmotif for the entire first section. After the Lavista-inspired central section, the work ends in a lyrical adagio for strings.
"This piece has many different atmospheres where the harmonies and tone colors are very important, like swimming in an ocean with each wave bringing another harmony, another color, another sonic quality," she explains. "This piece is quite unique in my catalogue, but I had to discover another side of myself to express how I feel at this moment."
Tzam means "dialogue" in Ayapaneco, a near-extinct dialect in the Mexican state of Tabasco—a sentiment Ortiz says runs through her piece at every level. "The stereophonic dialogue is right there in the brass, and the musical material keeps developing at all times," she says. "In this piece I've established not only a dialogue with Mario, but also a dialogue with myself." She pauses for a moment. "And because the piece is very…well, not exactly Neo-Romantic but very lyrical, I suppose it's also a dialogue with Bruckner."