Childs, Banks bring the saxophone to center stage, with a dose of poetic inspiration
by Ken Smith
Forget for a moment that the saxophone was invented in the mid-1850s for the symphony orchestra, or that Berlioz included the instrument in his Treatise on Orchestration (and more importantly, in several of his scores). Whenever saxophonist Steven Banks appears on the concert stage, audiences still often feel a sense of displacement. "I could be up there playing Bach and people will still think it's jazz just because I'm holding a saxophone," he says. "Some people have no other frame of reference." Although he did minor in jazz studies as an undergraduate, Banks had already been introduced to the instrument's classical potential as a high school junior at the North Carolina School for the Arts, where he studied with Taimur Sullivan of the PRISM Quartet. "I love the spontaneity of jazz, but I also love being able to create that spontaneity through careful planning," he says with a laugh.
A case in point is Banks' debut commissioning project, initiated by Young Concert Artists (YCA) shortly after he won the YCA auditions in 2019. "Saxophonists do have a wide range of repertoire, but it's mostly stuff people don't know, by composers people don't play," he says. "To have any relevance, you need to commission new works."
Banks tapped Billy Childs, who first came to prominence as a jazz pianist with Freddie Hubbard in the late 1970s. Childs, though, had studied composition at USC with Robert Linn, a student of Milhaud, putting him well within the European classical tradition. Banks' introduction to Childs' music, in fact, had been a recording of his string quartets. "I felt a real synergy between Billy's career and the saxophone, both starting in the classical world but getting known through jazz," he says.
"I've written extensively for saxophone in small-group settings but never an extended piece," says Childs, who agreed to the collaboration after seeing Banks' YouTube videos and TED Talk. "For a Black saxophonist to commission a Black composer for a concerto is pretty unusual."
That also helped dictate the subject matter. "I didn't want to direct Billy too much because, as a composer myself, I know the biggest source of writer's block is having to write something specific," says Banks. "But we started with the idea that poetry could inspire each movement."
"In my mind, Ravel's Gaspard de la nuit is one of the best things ever written, with three poems, each setting the stage for a movement," Childs adds. "Then I started thinking about Samuel Barber's First Symphony, how he interweaves many motives into a seamless whole."
Childs' Concerto for Saxophone and Orchestra, which Ramón Tebar conducts with the CSO on April 15 and 16, rather splits the difference, fusing three diverse poetic voices—Nayyirah Waheed's "Africa's Lament," Claude McKay's "If We Must Die" and Maya Angelou's "And Still I Rise"—into a storyline recounting the Black experience in America, from the slave trade through the civil rights movement.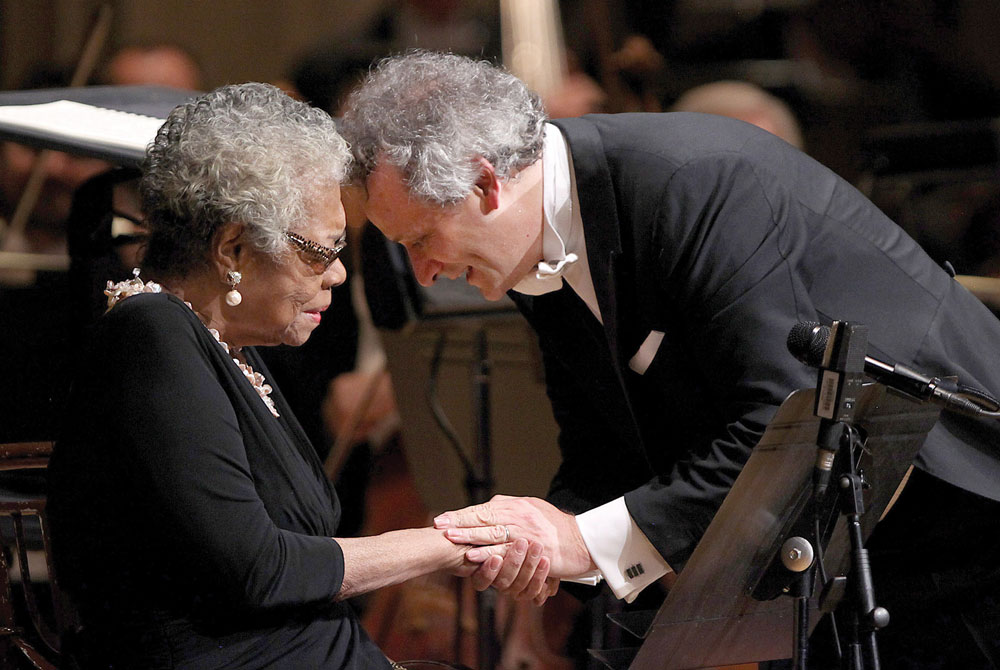 Banks will be touring with Childs' concerto for another two years, for performances with the work's 10 commissioning partners. "I want to cement the saxophone's classical future with music written by the composers at the center of today's classical music," he says. "But because Billy is so well known as a jazz figure, a lot of people from that world might come into the concert hall and have their eyes opened."
Read the CSO Feature Story, "Revisiting Old Landmarks and Making New Discoveries."