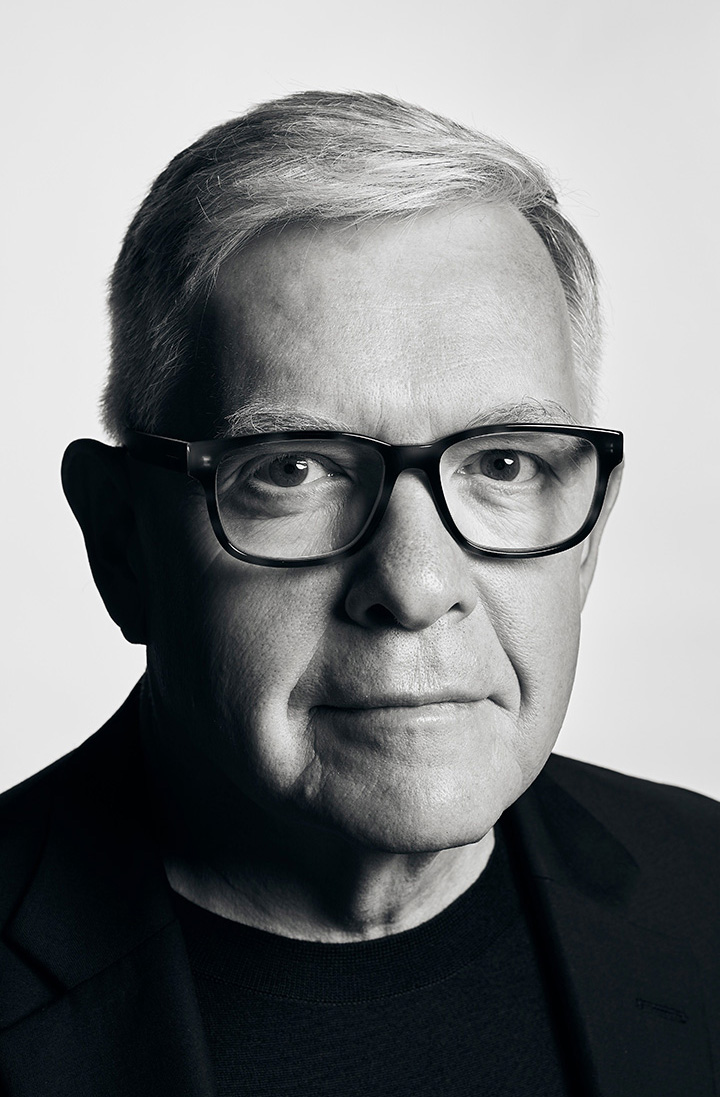 Dear Friends,
Welcome to the Cincinnati Symphony Orchestra and Cincinnati Pops! We are glad you are here with us.
Posed "behind the scenes" at Music Hall, on the cover, are our 7- to 8-year-old students alongside our professional orchestra members and artistic leaders, a testament that music really is for all. The stories in this issue of Fanfare Magazine continue the vision of the cover by bringing each of our musical ensembles center stage—Nouveau Program, Classical Roots Community Choir, Cincinnati Symphony Youth Orchestras and Cincinnati Symphony Orchestra—and show the full breadth and depth of what we do.
In this issue, we take a look behind the scenes of our April and May concerts, beginning with Classical Roots on April 14. Dr. Davia J. Crutchfield, a cultural researcher as well as the co-creator and co-founder of BL&CK (pronounced "and Black"), an online community that celebrates the diversity of Blackness, unveils the story behind this year's Classical Roots concert featuring internationally renowned gospel music trailblazer Donald Lawrence. Ken Smith speaks with Louis Langrée, Matthias Pintscher, saxophonist Steven Banks, composer Billy Childs, and pianist and composer Courtney Bryan in the CSO story that highlights the new music we have in store for you. Erica Reid talks to John Morris Russell and Alton Fitzgerald White to uncover the Cincinnati connections in our upcoming Ragtime production.
This issue also features our youth programs and applauds the hundreds of young musicians who participate in the Cincinnati Symphony Youth Orchestra (CSYO) program. This spring, the young players from the CSYO will perform in two concerts, including a concert alongside their professional counterparts in the annual CSYO/CSO Side-by-Side on April 23. It is always an inspiring sight to witness the potential we have on the Music Hall stage. A special congratulations to our two CSYO Concerto Competition winners, cellist Ari Peraza-Webb and violinist Vivian Chang. These young musicians are our future, and we are proud to cultivate that talent and leadership here at the CSO.
Finally, it is always a bittersweet moment at the end of each season when we say farewell to our retiring musicians: Daniel Culnan, Michelle Edgar Dugan, James Lambert, Sylvia Mitchell, Peter Norton, Steven Pride and Robert Sullivan have devoted a combined 246 years of service to our Orchestra. Five of the retirees spoke with Wajeeh Khan to share highlights of their CSO careers and plans for the next chapter. Without a doubt, our Orchestra has been forever changed by each of these musicians who shared their time and talents with us, and we are grateful. We wish them all the best in their future endeavors.
As this season comes to an end, we begin to look to the 2023–24 season—Louis Langrée's final season as Music Director. Next season will be a season for celebrating Louis' legacy, the special memories we have created together, and the next chapter of his artistic career. He is a remarkable musician with an extraordinary legacy in Cincinnati, and we invite you to join the celebration next season.
With gratitude,

Jonathan Martin