Orchestra Members Share Their Musical Holiday Memories
The music of the holiday season often kindles memories of holidays past, whether we are listeners or participants during this time of year. Four of our Cincinnati Symphony Orchestra (CSO) musicians shared their favorite musical holiday memories, from The Nutcracker ballet to community performances with the Salvation Army band to Holiday Pops concerts and recordings: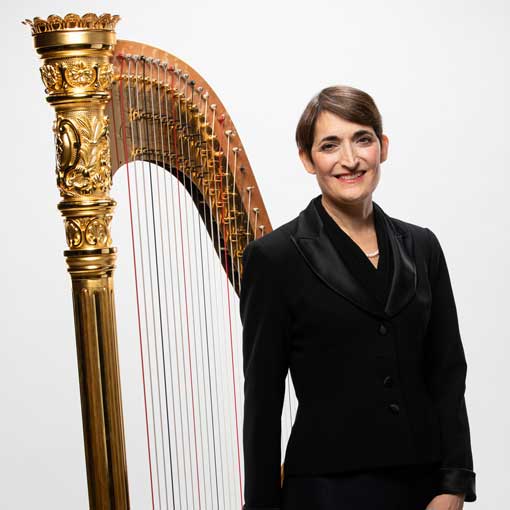 GILLIAN BENET SELLA, Principal Harp, Cynthia & Frank Stewart Chair
I always enjoy playing The Nutcracker ballet. Growing up, my mother took me every year to the San Francisco Ballet to see The Nutcracker, and my harp teacher played for the San Francisco Ballet. I loved to hear her play the glorious harp part. She would play 48 shows in a year, sometimes three in a day! My first experience playing The Nutcracker was with the San Jose Ballet Orchestra. I had just gotten my driver's license, and I took the long drive from Marin County to San Jose by myself. It was my first experience playing with a professional orchestra. There were two performances on the weekend, and I was so tired from concentrating that I would sleep on the bed of our Volvo station wagon between the performances! The CSO is fortunate to have two harps for The Nutcracker, thanks to Mrs. Nippert's endowment. Many orchestras try to do it with one harp, and it is so much better to hear the masterpiece as Tchaikovsky wrote it.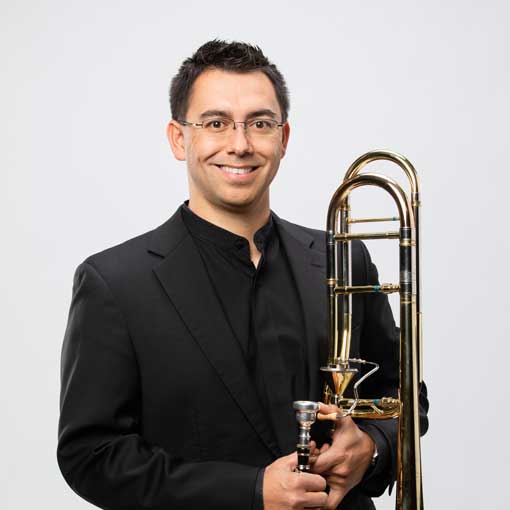 JOSEPH RODRIGUEZ, Assistant Principal Trombone
When I was in college at DePaul University in Chicago, I performed with the Salvation Army band. We played all around the city throughout the holidays and visited many different prisons, performing Christmas music for the inmates. I was really touched to see what those concerts meant to the prisoners. Playing with the Salvation Army band was a great experience, which I enjoyed, even though we often performed out in the cold—Christmas tree lightings, and all—but the prison ministry thing was pretty cool.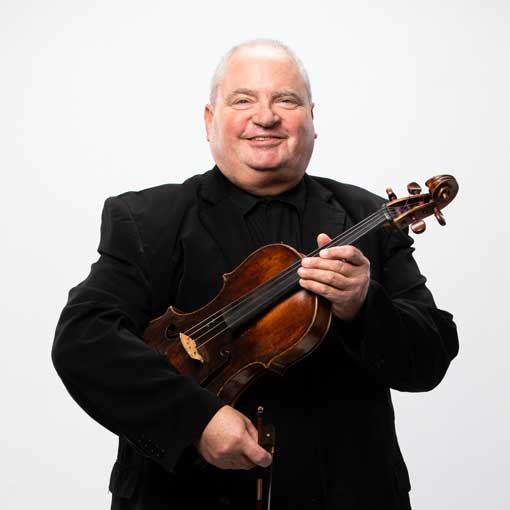 PAUL FRANKENFELD, Associate Principal Viola, Grace M. Allen Chair
In 1989, we performed a Holiday Pops concert ("Holiday Festival of Lights"), and it was very exciting to me because the one thing I always dreamt of doing was creating a Christmas album. I, similar to John Morris Russell, am a Christmas junkie. So I was thrilled beyond belief that, in 1989, we were going to make a Holiday Pops recording with Erich Kunzel and the Cincinnati Pops. We did one recording session on Sunday afternoon and one on Monday after the entire weekend run of three concerts was finished. It became the first Holiday Pops album (Christmas with The Pops). And it is still the favorite album of my family. We have a rule that you cannot play it until the Sunday after Thanksgiving. (The kids would play it over and over again.) My children are now 32 and 30, and it's still their all-time favorite holiday album. And whether you're listening to Doc Severinsen playing "Chestnuts" on a flugelhorn, or Rosemary Clooney with her incomparable voice and timing singing "Have Yourself a Merry Little Christmas," we love listening to this album to this day. It's a memory that will always be part of being here (with the CSO), and another reason why I'm glad to be in Cincinnati.
JULIAN WILKISON, Assistant Principal Viola
When the Pops used to perform holiday concerts at the Taft Theatre ("Home for the Holidays," from 1996 through 2003), we had "Flipper Boy." He would dress up as Santa and wore diving fins, and he would dance while we played songs like "Christmas Island" and "Mele Kelikimaka" with flippers on his feet. And that's what we did; that was part of our Christmas concert, and it was really popular. We had an incredible time. Also, the Orchestra was never sure who dressed up as Flipper Boy, because we had staff members who would rope different people into participating. Santa as Flipper Boy would come out on stage, he would dance, and then he would leave. And they'd never tell us who it was! It was a good time. It was a great show.
Hear "Mele Kelikimaka," along with a gift-basketful of more favorite holiday songs, Dec. 13–15 at Music Hall, when John Morris Russell leads the Cincinnati Pops and featured guest artist, the Tony-nominated star of stage and screen Megan Hilty. Perhaps the performance will spark memories of your own holidays past and help you to make new memories to cherish year after year.