Fanfare Cincinnati recently asked Megan Hilty about her upcoming Holiday Pops performances and her own holiday traditions:
What are you looking forward to upon your return to the Music Hall stage?
I've been dying to come back to the Music Hall stage! I feel so lucky to return for such a joyous occasion and to be performing with some of the greatest musicians and artists in the country!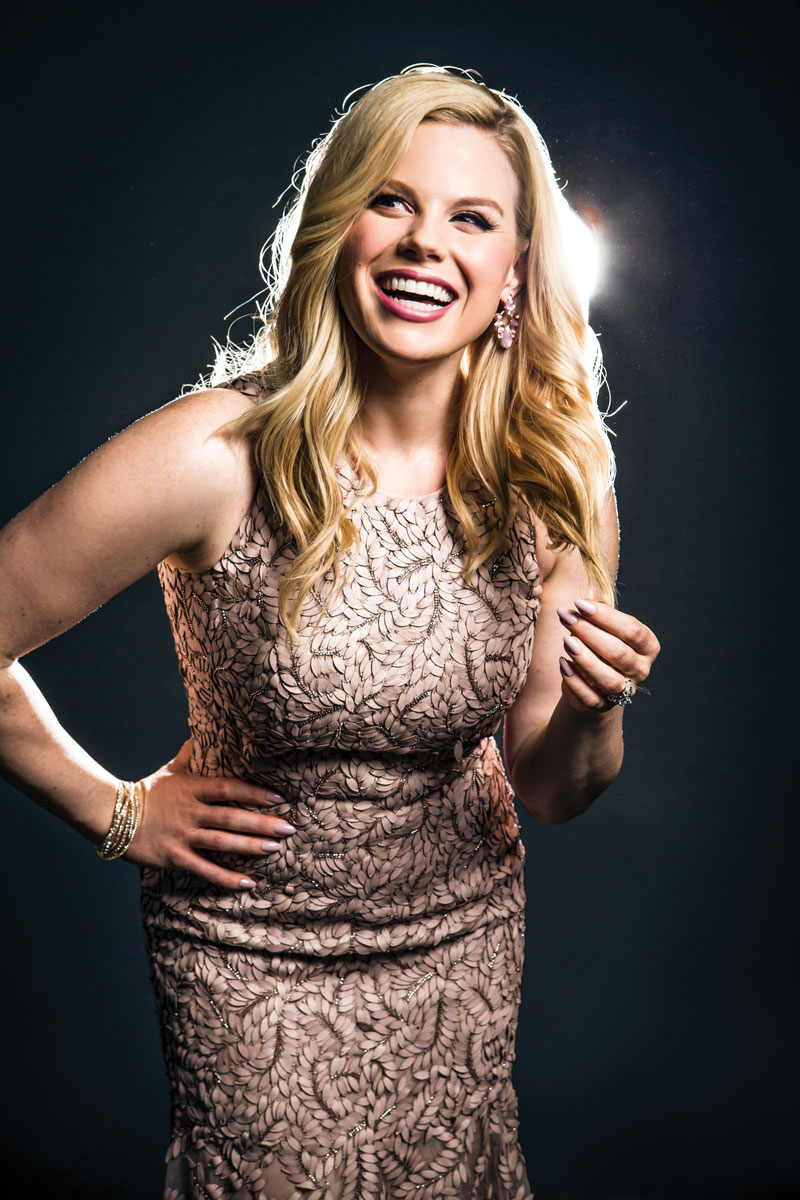 You will be performing some of America's favorite holiday classics. What is your favorite holiday song to hear/perform and why?
"The Christmas Song" (Chestnuts roasting on an open fire...) is my all-time favorite. Not only is it just a beautiful song, it's incredibly nostalgic for me. Whenever I hear it, I can't help but think about my childhood home and the wonderful memories of the many Christmases I spent there.
Can you share your favorite holiday tradition or memory from childhood?
Our traditions all revolve around music, movies and food! My favorite tradition that I grew up with (and we continue to this day) actually happens on Thanksgiving night. After we've finished our dinner, we all get into our pajamas, grab some pie and watch The Muppet Christmas Carol to officially start our holiday season.
Holiday Pops also features choirs, dancers costumed characters, and Santa. Since you come from a strong television and theater background, what strengths do all these moving parts bring to a performance?
The more the merrier is what I always say! I am delighted to be performing with all of these amazing artists (and Santa!) because the holidays are all about celebrating with the ones you love, and their presence alone brings a sense of community and joy that I couldn't possibly achieve without them.
Anything else would you like to share with your Cincinnati fans?
The holiday season is my favorite time of the year, and I am so grateful that I get to celebrate it with the incredible Cincinnati Pops and their amazing audiences!