CSO Staff Member of the Year: Paul Pietrowski
by Franck Mercurio
Each year, the Cincinnati Symphony Orchestra's (CSO's) senior management team nominates and votes for a "Staff Member of the Year." This outstanding individual is one of the CSO's administrative staff—some 50 people who help support the work and mission of the Orchestra and make sure that "the show goes on!" The Staff Member of the Year promotes a sense of community throughout the organization, consistently delivers high quality work, and promotes a positive attitude in everything he or she does.
The commendation of Staff Member of the Year for 2019 belongs to Paul Pietrowski, the CSO's Director of Orchestra Personnel.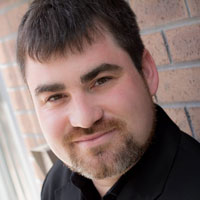 Accolades about Paul from senior management and Orchestra members include:
"Paul has elevated the stewardship of our Orchestra management, oversight and interrelations. He has a calm demeanor and a gung-ho attitude in tackling projects."
"Paul has been a steady, trusted partner for our team and someone who we genuinely enjoy working with and feel will do whatever he can to support our work…."
"Paul's excellent relationship with the musicians is significant. He is our first point of contact for information or with issues. His calm, friendly, approachable and professional demeanor makes working with Paul a pleasure. We are so lucky to have him as our Personnel Director."
"Paul has been so helpful in recruiting musician services for philanthropic performances such as Parties of Note and memorial services."
Please join the CSO in congratulating Paul on his recognition as Staff Member of the Year.