Drawing Inspiration from Troubled Times: 20 Composers Write Solo Fanfares for CSO Musicians

by DAVID LEWELLEN
From the first phone call to the world premiere took about a week for Dwight Parry.
The Cincinnati Symphony Orchestra's Principal Oboe was among the first musicians to participate in the Orchestra's Fanfare Project, a pandemic-inspired series of commissions designed for online viewing.
"It was such a whirlwind," Parry said. One day in April, "when I didn't know when I'd ever play music again," he got emails from several CSO officials asking if he'd perform a piece that CSO Creative Partner Matthias Pintscher would write for him—"and then I heard directly from Matthias, saying, 'I've written the piece.'" But it was only a first draft, and composer and instrumentalist went back and forth to discuss possibilities.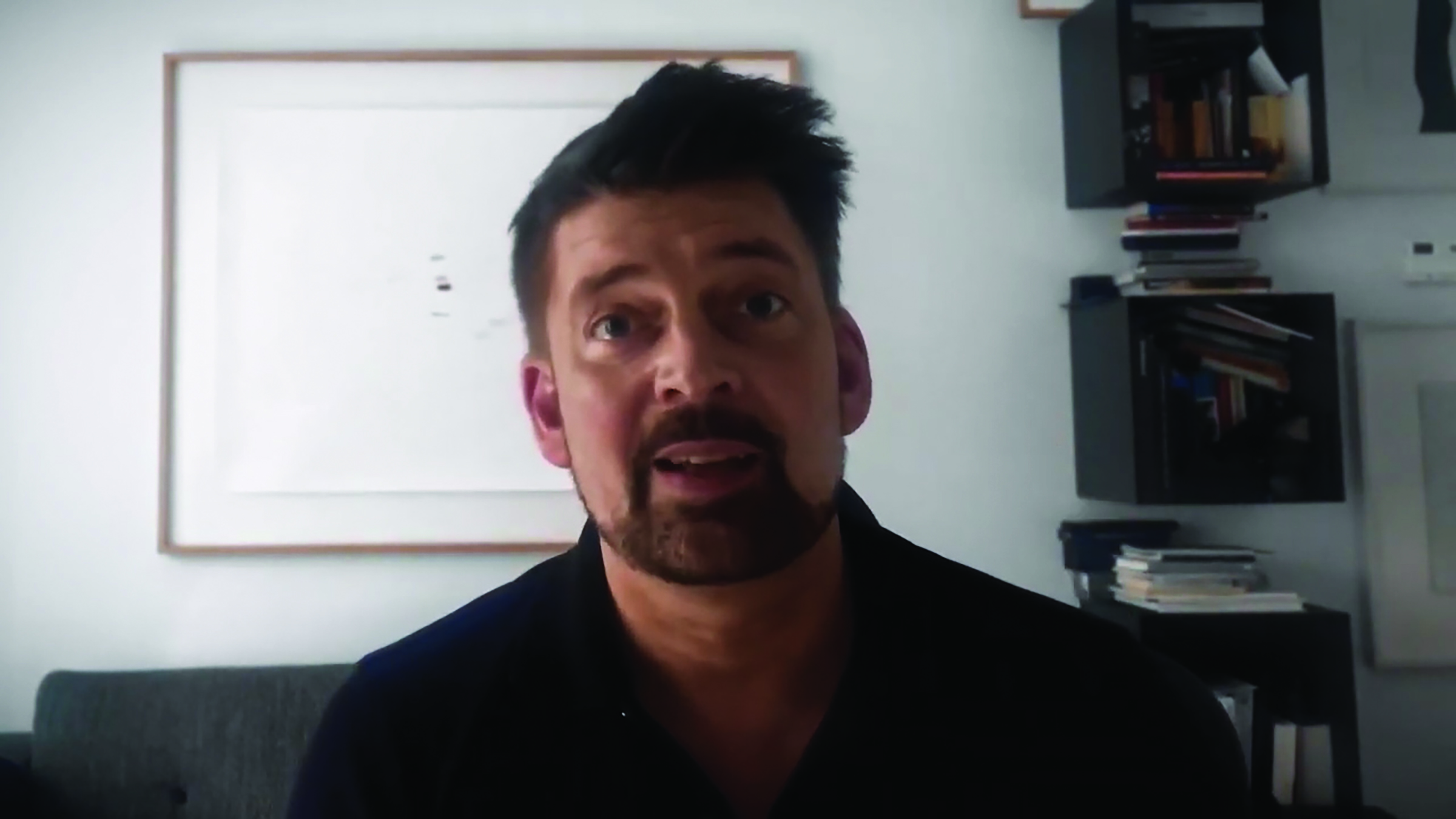 When he had the final version under his fingers, Parry recorded himself on his phone performing the piece, then did it again at his home with the CSO's video equipment, and finally, in Music Hall, as part the Orchestra's only performance between March and July. "And everything I just told you happened in one week."
Multiply that experience by 20, and it produces the Fanfare Project, a series of pieces roughly a minute long, written for a solo instrumentalist and posted on the Orchestra's website. "A number of us had variations of the same central idea at the same time," said Nate Bachhuber, the CSO's Vice President of Artistic Planning. "Louis Langrée and John Morris Russell, as well as my Pops colleague Sam Strater, all realized that, once the coronavirus closed down performances in March, maybe more than ever, there was an appetite for artistic expression. We're all experiencing this together."
The precedent, of sorts, was Copland's Fanfare for the Common Man, which the Cincinnati Symphony Orchestra and then-Music Director Eugene Goossens commissioned and premiered in 1943 as part of a series of fanfares written during World War II. (None of the others have gained a foothold in the repertoire.)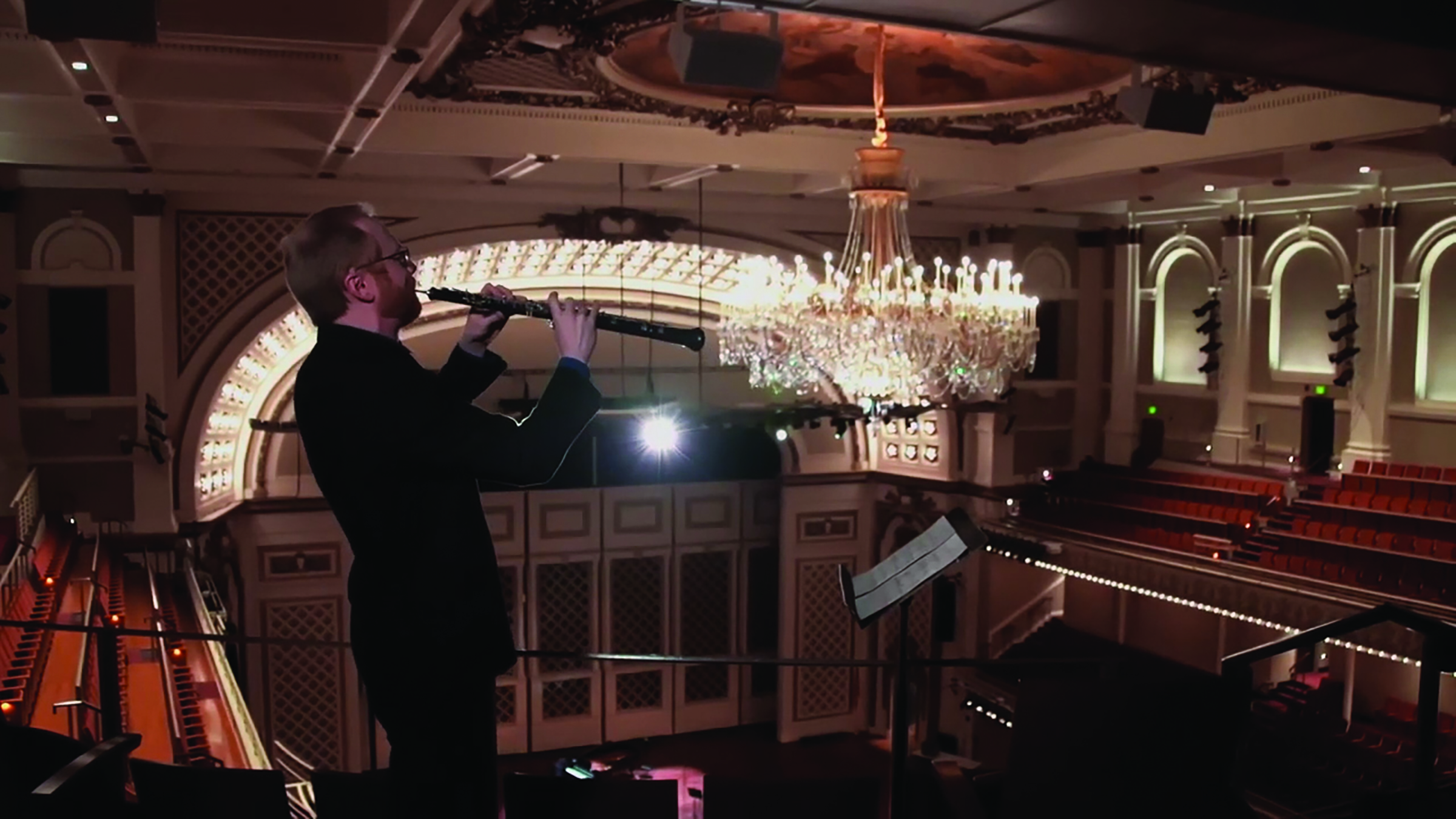 When the Orchestra began approaching composers, "almost everyone was really enthusiastic," Bachhuber said. Musicians, too, were excited "to have a piece written for them by a renowned composer you get to have a conversation with."
In Parry's case, Pintscher had never written specifically for solo oboe and wanted to experiment with special effects such as multiphonics, or producing two notes at once. "He wanted a high F natural above the staff, plus any other note that I wanted," Parry said. "I asked col-leagues, I checked books and online, and no one could tell me how to do it. But I played around with different fingerings and I found one that worked on my instrument, with my reeds."
Following the first group of 13 commissions, seven more were announced in August. By then, the new group of composers was grappling with the murder of George Floyd at the hands of Minneapolis police and the massive protests that resulted, in addition to the coronavirus. "They're responding to a different world," Bachhuber said. "Our world has changed twice, and the second group of composers is responding to that."
Less than half of the composers are white men, and "that was intentional," Bachhuber said. But diversity and inclusion were part of the Orchestra's strategic plan even before last summer's unrest, and the CSO had relationships with most of the composers involved, either from past commissions or discussions about future projects.
But, Bachhuber added, the composers were under no instructions to write specifically about the pandemic, or about racism. It was just "what's important and relevant to them right now." And a fanfare can be interpreted in many ways.
"'Fanfare' has meant many things to me over the years," said composer Jonathan Bailey Holland, who started his career as a trumpet player. "It can be an announcement, or herald an occasion, or just be a statement at the beginning of a concert." Holland, who has written five pieces for the CSO in the past and admires the sound of the brass section, chose to write Trouble for principal trombonist Cristian Ganicenco.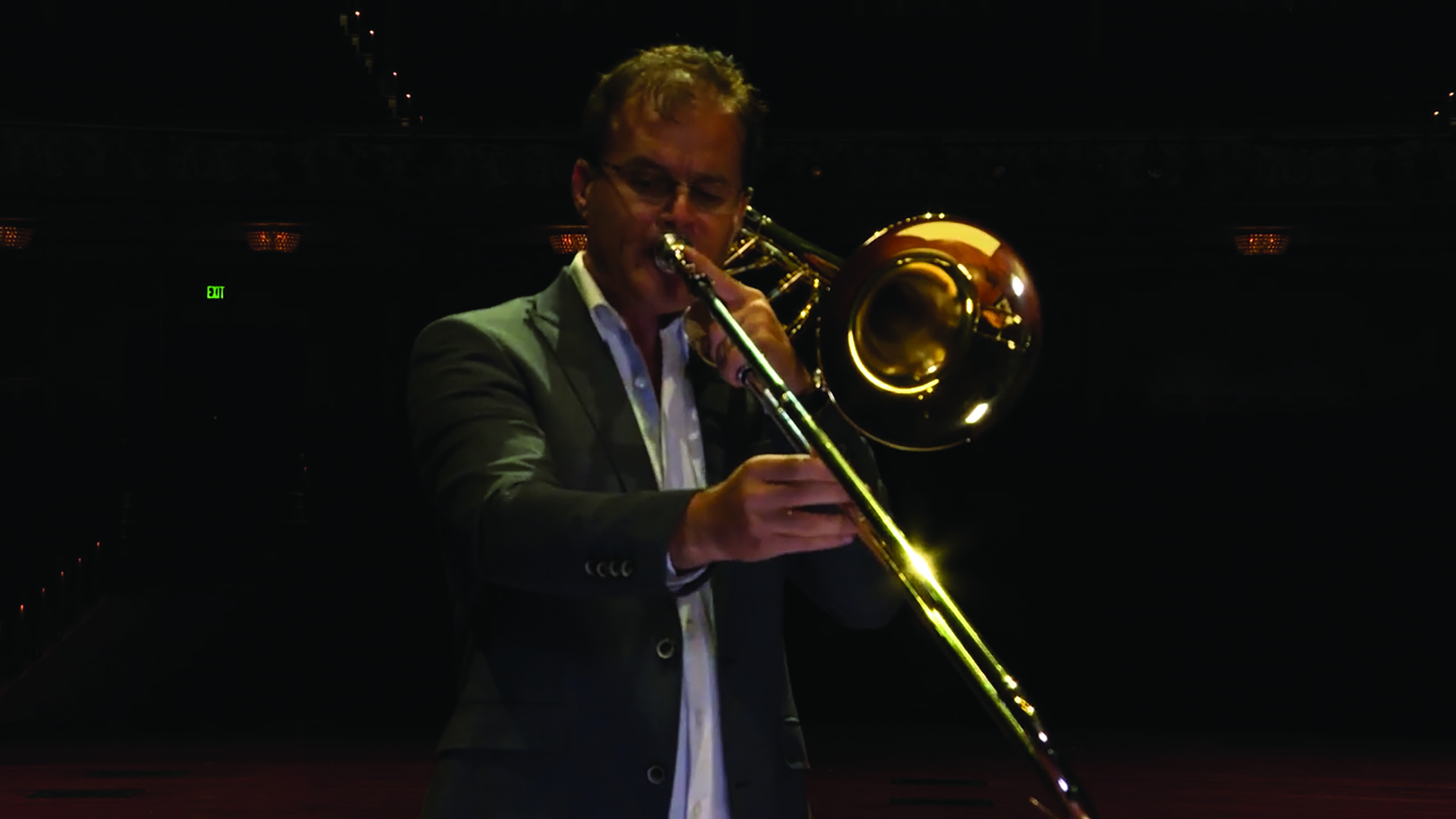 The title, he said, reflects the emotional range of the piece, and he was thinking about the late civil rights leader John Lewis when he wrote it—but using Lewis' signature phrase "good trouble," Holland says, "would have been too close. This way, it alludes to that but also to the times we're in."
Holland said he has spent too much time "trying to be thought of as a composer and not as a Black composer. But I can't control that. In Cincinnati, I was the composer-in-residence, not the Black composer-in-residence, and that makes a huge difference. They weren't just checking the box." American orchestras, he said, suffer from "McDonald's or Starbucks syndrome, where everyone is doing the same things," but "Cincinnati has this figured out in ways people should pay attention to."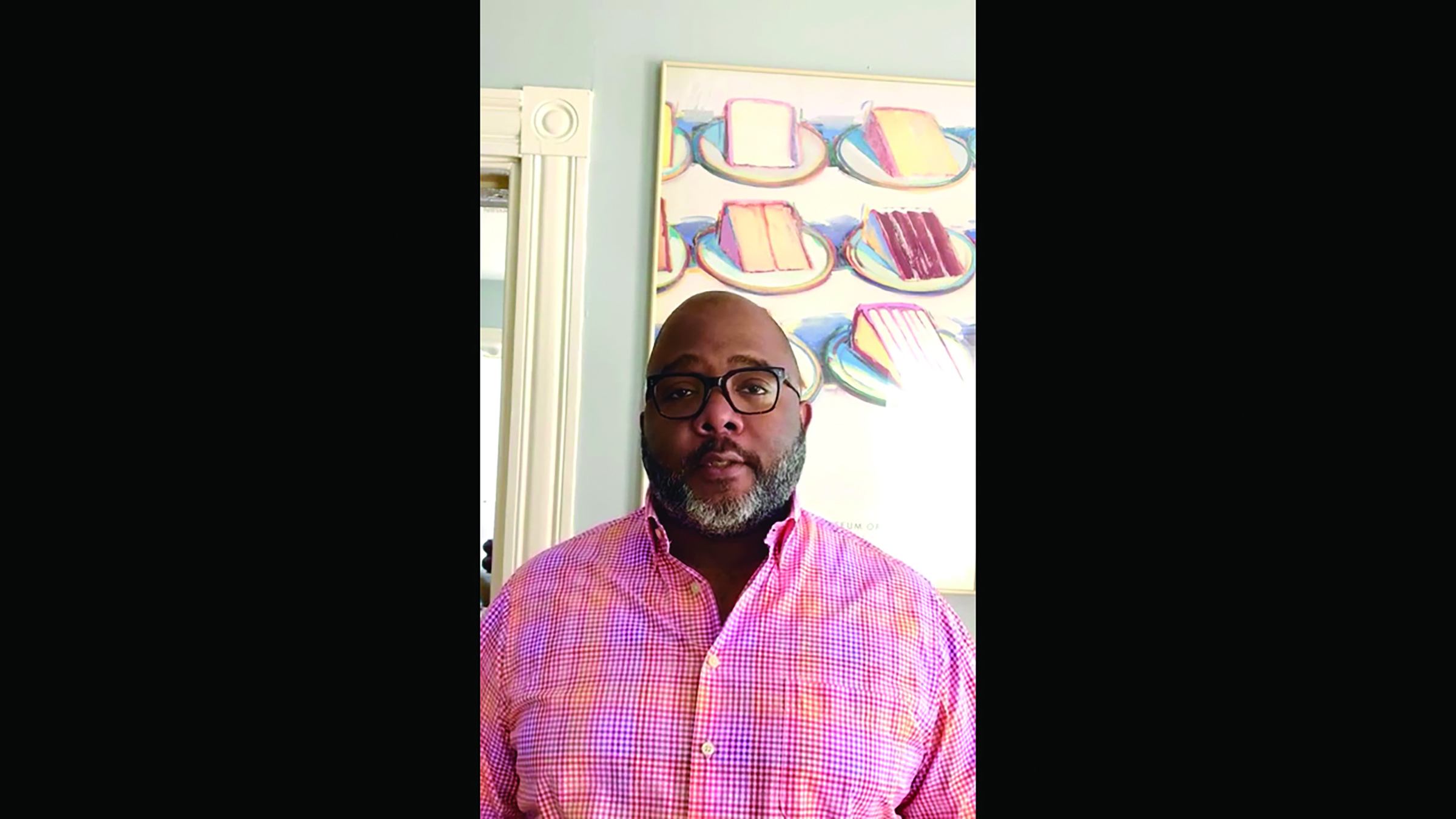 A moment of crisis is "a good time for institutions to look in the mirror and say what have we done so far and how are we going to do it differently," said composer Courtney Bryan, one of the new voices to the CSO. A New Orleans native, she has spent her life in both the classical and jazz traditions, but she feels fortunate that musical institutions have allowed her to integrate her influences.
Within the one-minute frame, "I had three ideas, and there's room for them if they're simple," said Bryan, who wrote Fanfare for Moments of Courage for clarinetist Ixi Chen. "It could have been longer, but it was a good challenge to adjust." As part of the second group of commissions, she listened to earlier posts in the series, and "I liked the diversity in the styles. It gave me a lot of inspiration to do what came naturally to me."
What is the future of a one-minute piece for one instrument? "We don't know," Bachhuber said, "but this project will continue in some form whether in future performances of the fanfares, new pieces inspired by or based on the fanfares, or new works that respond to the ever-changing world around us."
Aside from maintaining a community and online presence, the project has "allowed a huge range of expression for composers from different backgrounds, and that's what I'm most proud of," Bachhuber said. "We created a way, during a pandemic, for artists to do what they do best and to bring their art to the world."