R&B Powerhouse Ledisi
Debuts with the Pops,
Pays Tribute to Nina Simone
By Raenosa Onwumelu
Vocal powerhouse Ledisi, one of the most distinctive voices of 21st century rhythm and blues, will take center stage with the Cincinnati Pops this month for an unforgettable "Evening with Ledisi." Although this is her Music Hall debut, Ledisi is well known from her many televised White House performances during the Obama presidency, appearances on The David Letterman Show and Late Night with Jimmy Fallon, and for her portrayal of Mahalia Jackson in the Oscar-nominated film Selma. Local audiences may also have experienced her live, in concert, last summer at the Taft Theatre during her "Let Love Rule" tour.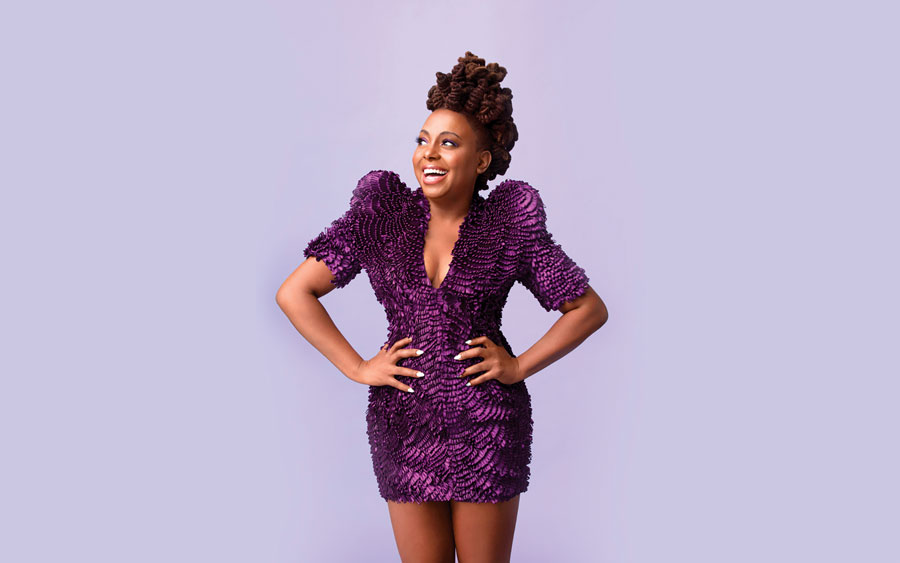 Ledisi's debut album, Soul Singer: The Revival, formally introduced the voice of this R&B and jazz recording artist to the world in the early 2000s. The 12-time Grammy nominee has released nine studio albums since then and remains a mainstay on Billboard's R&B charts. Ledisi has graced music stages for more than 20 years, including headlining two sold-out national tours and performing with Dave Matthews, Kelly Clarkson, and even jazz great Herbie Hancock. Her performance with the Pops will feature her own hits, such as "High," and a special celebration of Nina Simone, an artist who has greatly influenced her as a singer.
"Nina Simone's legacy lifted me and reminded me to be proud of my skin and embrace the walk I was given," Ledisi told Broadway World. "Her music lets me know I am not alone in my journey."
The singer is currently starring in her own biographical musical production, Ledisi: The Legend of Little Girl Blue, at the Wallis Annenberg Center for the Performing Arts in Beverly Hills. The Legend of Little Girl Blue is a biographical narrative that explains the musical bond between Ledisi and Simone. Ledisi portrays herself, her mother and Simone as she reimagines their musical bond with her vocal versatility in jazz, rhythm and blues, and classical—the genre in which Ledisi first performed.
The R&B sensation has studied opera since the age of eight, and she continued to hone her voice through studies at the University of California Berkeley before pursuing R&B and Soul. She attributes her expert voice to her formal training.
"I love opera so much," Ledisi said in an interview with National Public Radio. "I'm grateful for it. I studied diction, breathing control, phrasing, why the song means something. You want to bring that across to your listeners."
Ledisi makes her Cincinnati Pops debut on Tuesday, February 18 at 7:30 p.m
Ledisi
Tues Feb 18 | Music Hall
Twelve-time Grammy nominee Ledisi brings her "amazing vocal gift" (Rolling Stone) and makes us swoon.