If It Sounds Good, It Is Good
Summer programming for the Pops is a microcosm of all we do.
My Grandfather Morris was a minister, and as my career in music began to take shape we would chat about the similarities of our callings. He once told me how he had said, "Happy Easter, everyone!" at the conclusion of a particularly rousing Christmas sermon, because that would be the next time he'd see many in his congregation. Folks always ask why we pack SO much awesome music into our summer programs; the answer is simple: for many, a summer program may be the one concert a year they attend, and we want to make sure it says it all. Of course, we also hope to entice everyone to join us at Music Hall for our subscription concerts as well (and if you have yet to join us there, let me tell you, the seats are WAY more comfortable, there are no mosquitoes, and the weather is a lot more consistent INSIDE).
A program like July 4th has all the elements of a complete Music Hall season, including quintessentially American music that everyone loves: jazz, bluegrass, rock and R&B, Broadway and Hollywood. Much of it is represented in our latest recordings immortalized on the stage of Music Hall's Springer Auditorium, including American Originals, our tribute to Stephen Foster; the sensationally jazzy American Originals 1918, and our VERY latest, Voyage, which will be internationally released on July 5th. We also have an incredible guest artist joining us at Riverbend: Montego Glover. She portrayed Angelica Schuyler in the Chicago production of Hamilton and has had numerous starring roles on Broadway as well as television and film. And of course, at the heart of our programming is the blazing virtuosity of our Orchestra.
Our 2019–2020 Pops concerts at Music Hall echo many of these individual elements and run deep. Take for instance our Gershwin "Orchestral Spectacular" in January, including all of his greatest works and jazz legend Marcus Roberts performing Rhapsody in Blue. We'll also be celebrating "America's Wonders" in 3D film and music in October. And speaking of films, we'll be performing three in their entirety with the Pops providing the orchestral soundtrack: Star Wars: The Empire Strikes Back, Harry Potter and the Prisoner of Azkaban, and the animated classic The Snowman. Broadway Star Renée Elise Goldsberry kicks off the season in September, and R&B superstar Ledisi joins us in February. The centerpiece of the season is a tribute to King Records, Herzog Studio and the Cincinnati sound as Paul Shaffer (yes, the Paul Shaffer of Late Night with David Letterman) and I celebrate the great songs and artists that defined American music in the 20th century. Oh yes, and Happy Holidays to everyone…I'll be conducting Holiday Pops, too!
Cheers,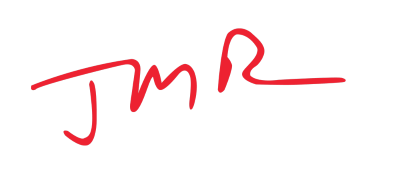 John Morris Russell | Pops Conductor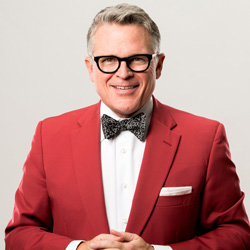 A remarkable artist with boundless enthusiasm for music-making of all kinds, John Morris Russell is a modern conductor who engages and enthralls audiences with the full breadth of the orchestral experience.
The brilliant colors of spring bulbs and the richly hued voices of May Festival resonate around us, cool evenings become sultry, and the heady smell of earth, fresh leaves and blossoms laces each breath we take. Birds singing, neighborhood kids playing past sunset, and the ringing of church bells at dusk charm lingering evenings. The sounds of baseball accompany the steady lapping of water at the cool river's edge: the crack of the bat, the crescendo of cheering voices and echoing fireworks. This is summer in Cincinnati. And for the Pops—our Orchestra, our music, our own—summer is when we bust out of Music Hall and bring our sound to the streets.
What makes our band quintessentially Cincinnati and so overtly American? It could be that our concerts bring together thousands of folks from all parts of town and all walks of life to celebrate together at Riverbend, the Great American Ball Park, or our annual parks concert. It could also be that when it comes to Independence Day or Flag Day, the Pops is synonymous with patriotic music: from heart-pounding anthems of John Williams, the stirring marches of Sousa and Filmore, and the inspiring songs of Berlin, Gershwin and Cohan.
America's unique musical styles, beloved the world over, are an amalgam of our history, diversity, struggles and triumphs, imbued with optimism and indomitable spirit. Jazz—the music of democracy: individual voices, each fiercely independent, woven together in thrilling counterpoint so much more profound than the mere sum of its parts. Bluegrass—the blending of African and Celtic traditions and kissed by gospel. Blues—the aching heart of the American experience and progenitor of Country, Rock and Soul. The Spiritual—music of faith and hope. When you come to hear the Pops throughout our community, you become part of America's musical story, whether it's Flag Day at Great American Ball Park for Fireworks Friday, June 14; Red, White and Boom, July 4 at Riverbend Music Center; or the Pops performing under the stars at Woodland Mound Park, July 24.
We also celebrate the release of our newest Pops recording on July 5th, in celebration of the 50th Anniversary of the first moon landing by Cincinnati's own Neil Armstrong. Our 96th CD, The Voyage includes many of the selections we performed at Music Hall last January, including Michael Giacchino's paean to NASA and the Apollo missions, great cinematic scores including First Man, the latest Star Wars and Star Trek films, and selections from Gustav Holst's The Planets. It will be the perfect soundtrack for another sweet summer of fun, Cincinnati style!
Cheers,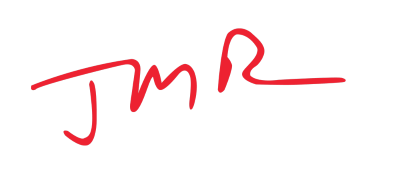 From its very beginning, the story of Dorothy and the Wizard of Oz has been a sensation with audiences. L. Frank Baum wrote the now-classic children's book, The Wonderful Wizard of Oz, in the late 1890s and published it in Chicago in 1900. Upon its release, it became an instant success—the first edition sold out in just a few months! By 1903, a musical adaptation hit the Chicago theater scene, and the tale took on a new life of its own. Each generation since then has connected to this fantastic story in their own way, through print publications, live theater, and motion pictures. This enduring popularity speaks volumes about the universality of Baum's original narrative, and its ability to adapt to the ever-evolving musical styles of the past century. No matter the form—classic song-book, rock, pop or R&B—the music associated with Oz continues to inspire our collective imaginations.
This is the premise of the Wonderful Music of Oz concerts this month. Since the book was first published nearly 120 years ago, each successive generation has made Baum's story its own. Both my grandmothers had copies of the book stashed away in their attics, and my parents grew up with the legendary 1939 film with Judy Garland, Ray Bolger and company, which we all diligently watched on TV back when it was broadcast once every year. For my generation, the stage production of The Wiz in 1975 (the first Broadway show I ever attended!) and the 1978 film starring Diana Ross and Michael Jackson was how Oz was defined; today, OUR kids have no idea who Judy Garland is, but can belt out all the tunes to Wicked (2003). Along the way, Elton John, Kermit the Frog and even Pink Floyd have ridden the long cultural coattails of this fanciful tale of desire, perseverance and redemption, and solidified Oz as a foundational work of American pop culture. I can't wait to saunter down that Yellow Brick Road together this month, and revel in all things Oz, along with guest vocalists Scott Coulter, Jessica Hendy and Blaine Krauss, the extraordinary students of the CCM Musical Theatre Department, and pianist John Boswell.
We're off to see the WIZARD!
Cheers,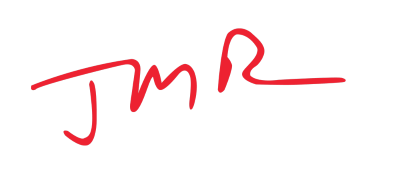 March 2019
Folks often tell me how it looks like I'm having so much FUN on stage. I'll let you in on my secret, I AM! My colleagues, fellow performers and I are able to have the enviable freedom to relax and express such a good time specifically because there is a small army of staff and crew taking care of everything backstage, from beginning to end.
It all begins with our Artistic Administration team. They scour Hollywood, Broadway and international venues to bring the best and brightest guest performers to Cincinnati. We also plan together our recording and media projects several years in advance—such as the new Pops in Space album due for release in July—as well as tours and special events. Although we released news of the 2019–20 season this past month, we already had many plans for the next two seasons set into motion. The Pops' artistic administrators also keep close tabs on our local music scene to create projects that celebrate the amazing musical culture we have right here at home.
Meanwhile, the Pops' Library team is in charge of procuring the hundreds of selections the Orchestra performs during any given season—either by purchase, rental or pulling scores from our vast orchestral library. This includes the 20 or so NEW arrangements created expressly for the Pops each season. Our orchestral librarians also mark all the parts—everything from measure numbers, to phrasing and articulations, to dynamics, to whether each violin bow stroke goes up or down. Multiply the number of markings on any one Pops musician's individual part by the 70 or so musicians on stage in a typical Pops program, and it adds up to be around 10,000 markings a minute—or over one million in a concert.
Finally, the Pops' Production team arranges all the tech, sound and lighting for each concert. They also ensure that all our guest artists have everything they need and request. (There have been a few doozies over the years!) Meanwhile, the Pops' lighting and audio engineers work the performance in real time—from focusing a spotlight to enhancing a harmonica solo. The Production team also sets up the entire Orchestra the day before rehearsal and then breaks it all down, late at night, after the final show is over.
So, whenever I take a bow with the rest of our Cincinnati Pops Orchestra, make sure to give an EXTRA ovation to the folks backstage who REALLY make the magic happen!
Cheers,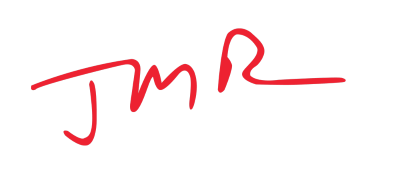 February 2019
Music is a lifelong adventure; from the moment we're born until the time we leave this Earth, music touches every aspect of our lives. It begins with the sound of a beating heart, then lullabies and nursery rhymes sung to us as infants. As our young senses develop, the wonderment of listening makes way for the thrill of making music.
Exceptional musical experiences for youngsters provide a foundation for lifelong appreciation, and orchestral performances—designed especially for kids—are an awesome way to start. Lollipops Family Concerts provide a great way to reveal the joy of music to younger audiences. Created for kids ages 3 to 10, these performances are engaging and fun and pique their natural curiosity about music and music-making.
Eyes wide, full of wonder, kids get to see and hear our virtuosic musicians on stage playing myriad instruments, while performing together in a feast of sound and splendor. Beforehand, in the Music Lab (set up in the Music Hall Ballroom), youngsters can try out some of these instruments for themselves, playing on violins, trumpets, flutes and drums.
Lollipops concerts bring children and parents closer together and can light up conversations on a walk to the playground in Washington Park or the car ride home. What instrument do they want to play? Who is their favorite composer?
On Saturday, February 2 we present "Fiona's Playlist," a soundtrack for the Queen City's favorite baby hippo. The Orchestra dives into classical standards, including Saint-Saëns' Carnival of the Animals, and scores from family-favorite movies such as The Lion King, inspired by all of Fiona's friends at the Cincinnati Zoo. (See Fiona's Q&A on page 36.)
In April, we present "Take Me Out to the Ballgame" to celebrate the 150th anniversary of our Cincinnati Reds. The Lollipops concert on Saturday, April 13 includes favorites from stage and screen, and yes folks, we'll all be singing "Take Me Out to the Ballgame" along with the Cincinnati Pops! In honor of this BIG birthday for the Reds, I invite your children (or grandchildren) to ask me questions about music, the orchestra, instruments or conducting…anything they want! I'll be answering them ALL in the April edition of Fanfare Cincinnati and online. Just email your query to questionsforjmr@cincinnatipops.org, and I'll give you the full scoop!
Cheers,