If It Sounds Good, It Is Good
January 2020
Musical theatre is about empathy—the panoply of emotions expressed through the full gamut of American musical styles brings us together as Americans like few other share experiences. Our opening concert—the first concert of the new year and the first in-person presentation in Music Hall for nearly 10 months—celebrates Broadway with a message of HOPE. Songs from inspirational shows like Man of La Mancha, West Side Story, Les Misérables and Carousel capture the dreams, fears and passions we ALL experience in our own lives, with melodies and lyrics that transport us into the heart and soul of characters who are part of our collective mythology. A song like "Defying Gravity" or "I Dreamed a Dream" is transformative and, in the voice of a brilliant artist, has the power to bring us light in the darkest times.
The old adage "the show must go on!" could not be more apropos. Our audience will be appropriately "socially distanced," as will our Orchestra, but we will make the most of our peculiar situation by employing smaller numbers similar to those that might be squeezed into a Broadway "pit." The sound might not be as lush as our full Pops Orchestra, but our lean-and-mean ensemble bristles with a sonic energy highlighted by the brilliance of individual musicians.
The centerpiece of the program is Bernstein's "Three Dance Episodes" from On the Town, with orchestrations that mimic the original pit orchestra—it's like a cross between a jazz band and a small orchestra. These dances were extracted from the Broadway show to create a concert suite that represents some of Bernstein's greatest work. They're jazzy, evocative, playful, soulful and fun! The Orchestra is also featured in a medley from Chicago that imitates the sound of the Roaring Twenties with a ragtime-jazz inspired score. It smokes!
We have three singers joining us, all of whom are associated with the University of Cincinnati College-Conservatory of Music (CCM). One of our Pops traditions—beginning long before my days as Associate Conductor of the CSO—is to give some of the rising stars within CCM's Musical Theatre program their first professional engagement. "Home for the Holidays" at the Taft Theatre (for those who remember!) opened the door to many BIG careers, and concerts over my last ten years as conductor of the Pops have sparkled with both returning alums and the newest talent from CCM.
Jessica Hendy returns to the Pops for the first time since her debut more than a decade ago and is as familiar a face on Cincinnati stages as she is in New York. She has appeared in numerous Broadway and touring productions—her biggest gig has been the role of Grizabella in the Broadway revival of CATS. And yes, folks, she'll be singing "Memory" like nobody else—she owns it. Jessica's latest project is the creation of a one-woman autobiographical musical, With Beckett, which is poised to become a new sensation. Broadway veteran and CCM alum Melvin Tunstall III also joins us; in addition to his performing credits, he enjoys a robust career as a playwright and song writer. Veronica Stern makes her professional debut with the Pops this weekend—as a current student at CCM, she has experienced real challenges this year, so our concerts together are so very special for all of us.
Our program ends with a trio of songs that could have been written for us all at THIS moment in time: "The Impossible Dream," a paean to perseverance; "Defying Gravity," an anthem of overcoming adversity; and "You'll Never Walk Alone," a hymn of hope. At a time when the world seems to be spinning off its axis, music gives us the courage and strength to move forward, rebuild, renew, and work together for something so much bigger than ourselves.
Cheers,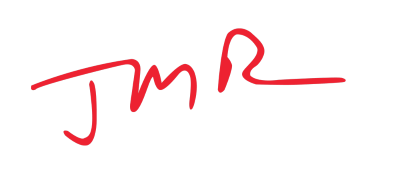 In his tenth year as conductor of the Cincinnati Pops Orchestra, JOHN MORRIS RUSSELL continues to redefine the American orchestral experience, leading performances at Music Hall and concerts throughout the region, as well as domestic and international tours, cultivating the reputation of Greater Cincinnati as one of the world's leading cultural centers. JMR has contributed six albums to the recorded legacy of the Cincinnati Pops, including the latest, Voyage, which debuted at No. 6 on Billboard's Classical Chart in August of 2019.
John Morris Russell | Pops Conductor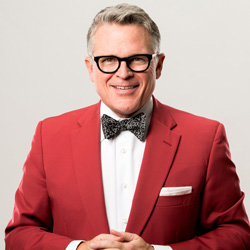 A remarkable artist with boundless enthusiasm for music-making of all kinds, John Morris Russell is a modern conductor who engages and enthralls audiences with the full breadth of the orchestral experience.
Holiday Pops 2020
It happens every year—just a few days after Halloween, I begin getting messages from folks wondering if it's too early to start playing holiday music. The short answer is "NEVER!"—why do we need to hold back from songs about joy, love and peace? This year in particular, as the old standard goes, "we need a little Christmas right this very minute." It has been heartening for us all to gather on a Music Hall stage festooned in sparkling lights and decorations, as we rehearse our online Holiday Pops program. And trust me, no one minds that it's the middle of November. It just makes us all feel a little happier inside.
As always, Holiday Pops means reaching into the past for songs and carols that have been performed this time of year for centuries, in new orchestrations and arrangements that still speak to our shared humanity. I love how a song written 500 years ago can be sung alongside a tune written within my lifetime—it makes me feel a connection to generations long past and to the innate goodness that dwells within us all.
For our online program we needed to find a couple of outstanding singers, and as we always do, some young performers to add a little sparkle to the show. AND because they are singing together, they also needed to be in the same "bubble." So, we found a delightful family of singers, who also give the VonTrapps a good run for their money. Together Nikki Renee Daniels, a graduate of CCM (who made her CSO debut 20 years ago in "Home for the Holidays" at the Taft Theatre) and fellow Broadway veteran Jeff Kready have two delightful children who are making THEIR Pops debuts in our streaming concert. It's a real treat working with these folks, and though we may not have the traditional spectacle of our annual December concerts, they more than make up for it with their impeccable performances.
The program begins with a haunting rendition of "The First Noel," featuring Principal Bassist Owen Lee. Fun fact: in my vast personal "Santa Claus Playing Instruments" ornament collection, Santa plays the double bass more than any other instrument! The program continues with the traditional spiritual "Rise Up, Shepherd, and Follow," and jazzy take on JS Bach's "Jesu Joy of Man's Desiring."
"I'll Be Home for Christmas," has so much more meaning for us all this year as most of us will be celebrating among only our closest family members—I always get choked up when hearing the line "I'll be home for Christmas, if only in my dreams." We all yearn for that special sense of belonging this time of year, and hope that you'll be able to share our online performance with those you love, wherever they may be during the holidays. (Watch parties are a great way to gather remotely with friends and family while enjoying The Pops.) The concert will be available throughout December and early January and is FREE....

New to our ever-expanding canon of popular holiday songs is the "Bell Medley" including "I Heard the Bells on Christmas Day," based on a poem by Henry Wadsworth Longfellow, and a swinging rendition of "Silver Bells." The centerpiece of the program is Clement Clark Moore's "A Visit from St. Nicholas." Published in 1823, it is one of the most popular pieces of American poetry and defines our uniquely American version of Santa Claus. Having written it for family members as a light-hearted jest, Moore published the work anonymously as he was an accomplished professor in New York City who didn't want his reputation sullied by what many might have considered such a trifling tale. The poem is set to Arcangelo Corelli's Christmas Concerto, featuring the strings of the orchestra, as well as beautiful shadow puppets created especially for this streaming concert by puppet-master Geoffrey Cormier.
We'll cap things off with a funky and fun Zydeco version of "Silent Night" in the style of New Orleans icon Dr. John. Be warned, this is not your grandmother's version of the song. You might find yourself strutting along to the back-beat and riffing along with the electric guitar and organ!
Although we won't be together in Music Hall for Holiday Pops, we hope to make up for it with a sense of intimacy as we all gather near YOUR fireplace on a laptop, TV screen or handheld. Pour yourself a glass of eggnog, go ahead and slice up that fruitcake (for once!), and snuggle up with the family and The Pops to enjoy a delightful evening of holiday favorites.
We so look forward to seeing you all in Music Hall in the New Year as we all share in making music again. Until then, from all of us at The Pops, may your days be merry and oh-so-bright.
Cheers,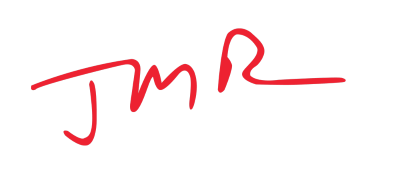 October 2020
Necessity, it is often said, is the mother of invention.
This fall's streaming concerts, videotaped on the stage of Music Hall facing BACKWARDS, have become our new normal at the Pops, but have also created a burst of creativity that has been a wonderment to behold. We all rehearse, and perform at a distance, most of us in masks, with set-up constraints that effect EVERYTHING we do. We all love a challenge, right? Well, this one is a doozie. A Halloween concert would usually be peppered with large-scale orchestral classics like Night on Bald Mountain or Sorcerer's Apprentice, dancers, exploding pumpkins, etc.… But in 2020 that's just not in the cards. Instead, I wanted to present pieces that tell the story of my favorite season in a different way, with music that fits our ensemble like a glove and is fresh and fun. Of course, "Halloween" is only a part of the autumn experience, and much of our program is devoted to seasonal music from around the world that displays the intimate virtuosity of our orchestra.
For instance, "Autumn" from Four Seasons of Buenos Aires, by tango master Astor Piazzolla, mirrors Vivaldi's famous Four Seasons, but with an Argentinian twist. The piece features Concertmaster Stefani Matsuo and Principal Cellist Ilya Finkelshteyn, whose evocative dialogue with the string orchestra is breathtaking. Check out the amazing extended techniques, like col legno—tapping the strings with wood of the bow, and chicharra, literally "cricket"—playing behind the bridge to create the rasping sound of a cicada. I dare you NOT to get up and dance—you can't do THAT during a Music Hall concert!
From Mexico specifically, but celebrated throughout the Americas, Día de Muertos (Day of the Dead), honors deceased loved ones and ancestors every year at this time, with late night cemetery revelries including food, song and dance. The traditional song La Llorona has long been associated with Día de Muertos. If you've seen the movie Coco, you'll recognize the tune; if you haven't seen it, put it at the TOP of your list—it's brilliant. This new arrangement captures both the tender sentimentality and frivolity of the holiday. We will also be performing "Valse Triste" by Finnish composer Jean Sibelius—one of the most sweetly melancholy pieces in the orchestral repertoire. It tells a musical story of a sickly young woman who, upon her deathbed, sees a visage of a handsome stranger appear before her. He gives her his hand and, with a strange renewed energy, she rises to dance. Beginning slowly, the dance becomes increasingly passionate, until she collapses—when we realize her partner was Death himself.
Of course, we can't pass up the opportunity to hear a bit of Hollywood music on this program, including the "Murder" theme from Psycho—you'll recognize it from the first nails-on-a-chalkboard bow streak. Composed by Bernard Herrmann (Alfred Hitchcock's favorite composer) the entire score for the film was created exclusively for string orchestra. Director Jordan Peele's favorite composer is Michael Abels. Their newest horror classics, Get Out and Us, have spine tingling scores that take creepy to a whole new level. The Suite from Us is heavy on percussion, and features members of the May Festival Chorus who have gathered for the first time since March to record with the Pops. Check out the fanfare, Salute in Solo, that Michael Abels composed for Principal Violist Christian Colberg as part of the Orchestra's online Fanfare Project. And yes folks, we'll have some John Williams, too: music from Harry Potter that shows off the brilliant musicianship of our woodwinds, brass, strings, and Pops pianist Julie Spangler on the celesta.
The centerpiece of the program is the old American folktale The Legend of Sleepy Hollow. Composer James M. Stephenson created this version of the piece especially for us, blending traditional American folksongs, vibrant orchestration, and a dramatic narration, based on Washington Irving's classic, intoned by our own Pops Principal Guest Conductor Damon Gupton. Cincinnati illustrator Kevin Necessary also penned some updated images for the presentation. The story and the music keep one-upping each other throughout the piece—the chase scene in particular is INTENSE; it was a real hoot to put it all together.
Rounding out the program are Clair De Lune ("Moonlight") by Debussy, Bach's eeeerie Toccata and Fugue in D Minor with Michael Chertock, and a mischievous march by John Philip Sousa, "Nobles of the Mystic Shrine"—one of few in a minor key, and the only one that includes harp! I hope you all enjoy this performance as much as we did putting it all together—Happy Halloween!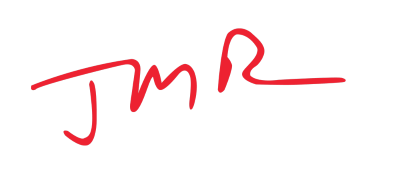 March 2020
The Great Midwest is the cradle of American music—it's where it ALL comes together. Our city, our Orchestra, are steeped in the musical traditions that are uniquely American. Mountain music, based on Celtic traditions, came to the Ohio Valley on flatboats and coal barges that stoked the Industrial Revolution. African musical traditions came along with the cargo on Riverboats from New Orleans and in the voices of enslaved Americans seeking freedom in Canada. German immigrants brought European orchestral traditions and performed concerts of popular classics in Biergartens and dance halls throughout the city and formed the core of the May Festival orchestras and, eventually, the CSO. Bluegrass, country, rhythm and blues, jazz, gospel, rockabilly, rock 'n' roll and funk were nurtured by the confluence of cultures and musical traditions that took root right here over the past 200 years.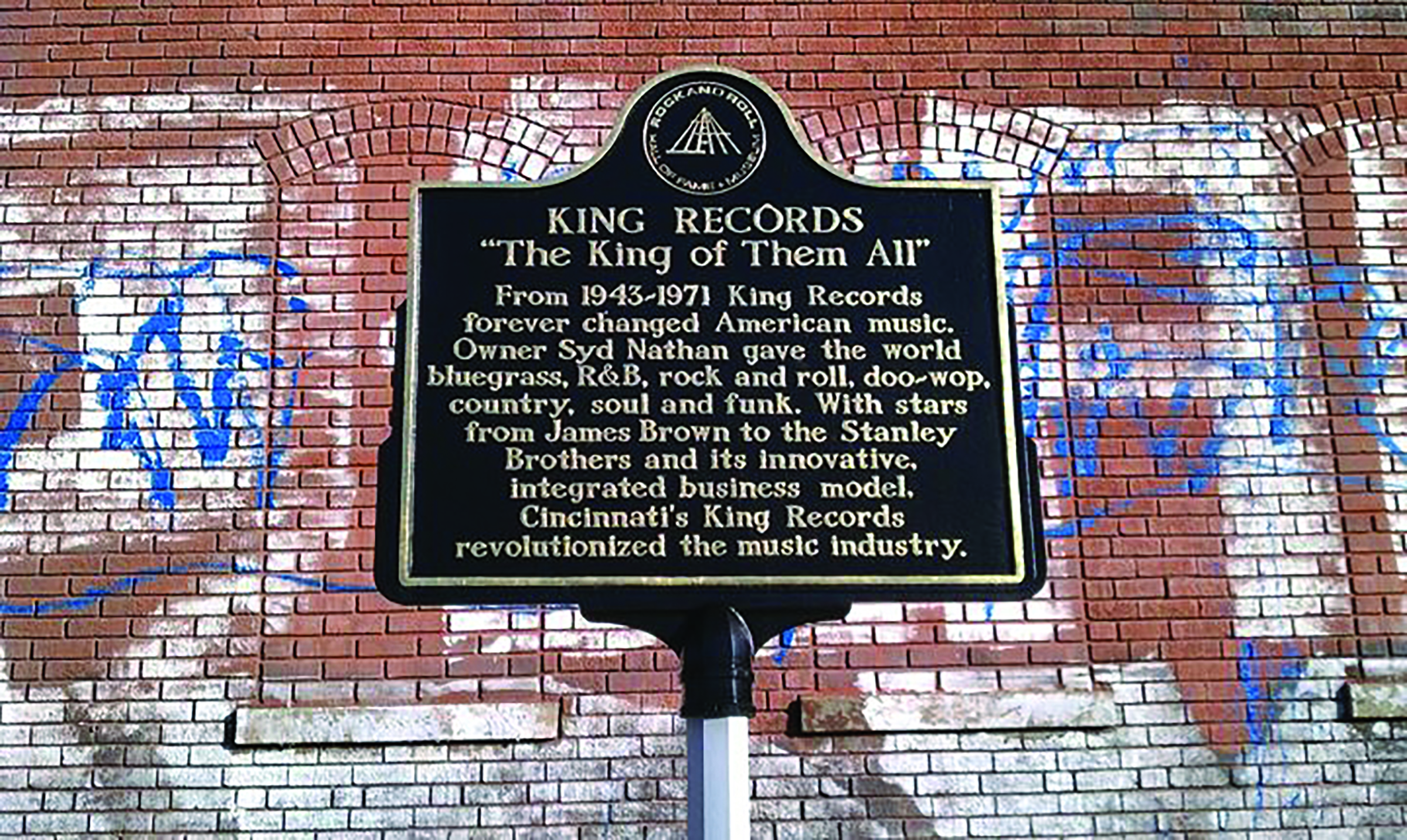 Our initial American Originals project in 2015 celebrated the music of Stephen Foster, who penned the first pages of the Great American Songbook by melding musical traditions he heard on the docks of the port of Cincinnati in the mid-1800s. In this month's installment of American Originals—The Cincinnati Sound—we revel in the composers and artists who came to Cincinnati 100 years later and created the essence of American music for the rest of the 20th century, immortalized in recordings at Herzog Studios and King Records.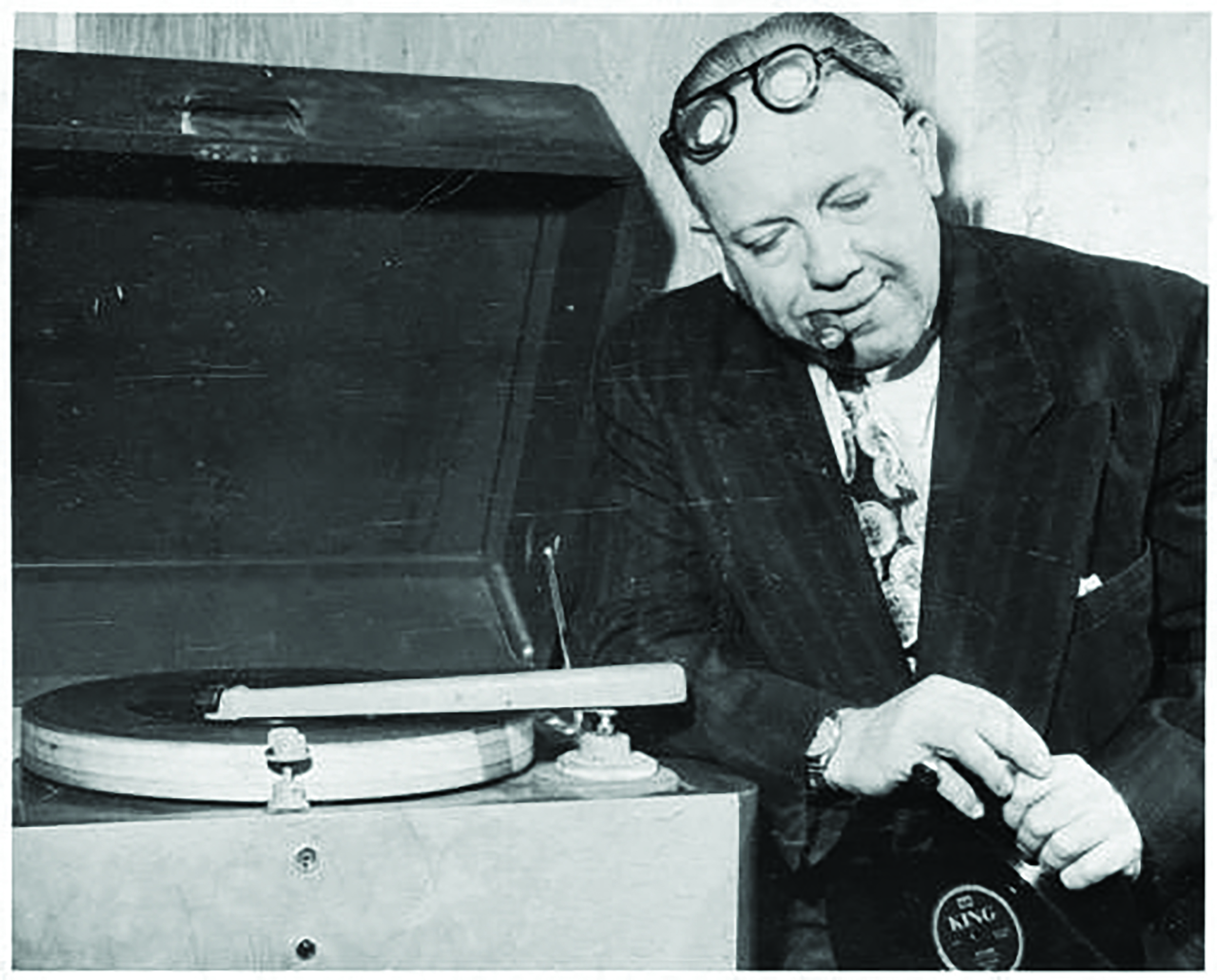 When Hank Williams was asked why he would come all the way up to Cincinnati to make his very first recordings, he said it was the quality of the "side men"—those incredible musicians who came with the recording studio and who knew how to make it all sound righteous. King Records had incredible "house musicians" as well, many of whom studied in the numerous excellent conservatories Cincinnati boasted in the early 1900s. And then there was Syd Nathan, King Records' entrepreneur, who never cared about black or white because he only cared about green. He put everyone in the room together, and the powerful and evocative sound that exploded when country, gospel and soul fused together to create rockabilly, R&B and funk changed everything. At nearly the same time, the Isley Brothers, from Lincoln Heights, created their own blend of R&B, gospel and doo-wop with their early hits and morphed into one of the grooviest, most successful and influential bands in the pantheon of American popular music.
Paul Shaffer and his all-star rhythm section will be in the driver's seat March 7–8 for our Cincinnati Sound concerts. And splendid new orchestrations will bring a new depth and sparkle to everyone's favorite hits, sung by the brilliant Mykal Kilgore (making his Pops debut) and the spectacular Morgan James.
This is what the Pops is about: bringing brilliant talent together and celebrating the musical traditions that make Cincinnati the heart of American music-making.
This is going to be FUN!
Cheers,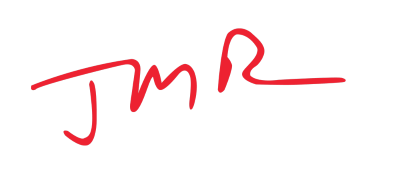 February 2020
The music of George Gershwin has long been associated with our Cincinnati Pops. Some of the earliest performances of Gershwin's major works were made by the CSO; its first recording of a Gershwin work was released in 1953, and the Pops have continued that tradition through the intervening six decades, including nearly a dozen Gershwin-themed recordings under Erich Kunzel's direction. Our Orchestra possesses the unique "feel" for the mélange of jazz and orchestral traditions that few orchestras can match. Practically every assistant conductor for the CSO and Pops auditions on An American in Paris and, for that matter, most every instrumental auditionee has an excerpt or two of Gershwin's music on their audition list.
As the longtime associate conductor of the CSO and Pops, I used to take that special musical relationship for granted; I had always loved Gershwin, but I never really thought much of his work beyond a handful of favorite pieces.
That all changed when I got a phone call out of the blue on a sunny autumn afternoon in 1999, to be a last-minute replacement for Maestro Kunzel in a Gershwin celebration with the renowned Strauss Festival Orchestra at the famed Musikverein in Vienna. There were many of his most popular selections on the program, from Porgy and Bess and Girl Crazy to Rhapsody in Blue, which one might expect to dash through in a quick rehearsal a few hours before show-time. Not so. The Viennese musicians, though well versed in the hesitant and nuanced pulse of a waltz, found it really difficult to "swing," and lacked the sense of pointed articulation and tight ensemble that I had always taken for granted as part of Cincinnati's collective musical DNA. But even more humbling was how the Viennese musicians WORSHIPPED this music and wanted to get it RIGHT. They rehearsed and performed Gershwin with a reverence that we might otherwise accord to Brahms or Beethoven. We spent four long rehearsals over two days working through every detail of the program, and the performance (immortalized on CD and DVD) went off splendidly. But more importantly, and for the first time, I fully appreciated the genius of Gershwin and the veracity of the American musical experience.
Our performance this month of Rhapsody in Blue with Marcus Roberts actually is a tip-of-the-hat to Viennese musical tradition. Composers of piano concerti in the 18th and 19th centuries, like Mozart and Beethoven, would routinely improvise solo cadenzas within their works; it was considered a "standard skill" for all virtuoso pianists. Over the years, most all of these solo cadenzas have become standardized, and the development of improvisatory skills in "classical" music has nearly disappeared; yet, it remains the foundation upon which Jazz pianism is based.
Gershwin was certainly an extraordinary improvisor and frequently embellished his own cadenzas with improvisation. However, Marcus Roberts, along with his Trio, will fully improvise Rhapsody's cadenzas, taking the musical ideas that George Gershwin created nearly 100 years ago and re-crafting them into a unique performance that can only be experienced live. Each performance will be different, fresh, immediate, immaculate, and a thrill to behold.
I look forward to experiencing it with you!
Cheers,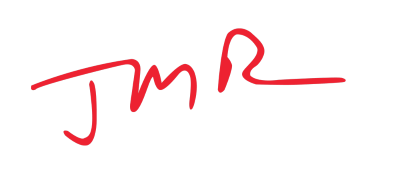 January 2020
It was an overcast and chilly afternoon in the middle of November when I got a text message from the long-time producer of our Pops recordings, Elaine Martone: "Call me."
Martone had just been notified that our recording of American Originals: 1918 had been nominated for "Best Classical Compendium" for the 2020 Grammy Awards, to be held January 26 in Los Angeles. The Pops has been nominated five times for a Grammy, and won its first award for "Best Engineered Sound Recording" in 1997 for Copland: Music of America.
It's a BIG deal to be nominated, especially for our Pops, because there is no dedicated category exclusively for us. Sure, there are categories for Jazz, R&B, Latin, Rap, World, Gospel, etc., etc.,…but Pops has to squeeze in with "classical" and "symphonic" categories and often gets brushed aside, despite the fact that our Cincinnati Pops has sold more recordings than just about any orchestral ensemble in the world.
That said, we'll be front and center during the Grammy Premiere Ceremony, which will be broadcast live on the Internet at 3:30 pm EST on Sunday, January 26, and I'll have my speech in my front pocket, ready to go! Our recording is being considered in category #82, "Best Classical Compendium," a collection of various pieces for any kind of "classical" ensemble. American Originals: 1918 was nominated for this category because it has a wide range of composers and presents the nascent styles of blues, country and jazz, which African-American and immigrant composers used to create the new sound of American music.
It seems pretty incredible that the diversity of styles that are currently celebrated in most of the 84 categories of the Grammys springs from the musicians and composers from a century ago, who we recognize and celebrate on our recording. And for all of you who were THERE during our live recording in the fall of 2017, you'll be with us too!
The evening telecast on CBS begins at 8 pm with the popular awards and performances for television audiences, and our Cincinnati contingent will be there cheering in the stands. Win or lose, it's a pretty awesome experience rubbing elbows with the incredible artists, producers and engineers of every musical genre, all together in one place. There is such a sense of mutual respect and admiration among everyone—all of whom believe, like me, that if it sounds good it IS good.
Later this season, in March, we resume our "American Originals" project with The Cincinnati Sound and the recording legacy of King Records and Herzog Studios, as we continue to explore and celebrate the music of America with the greatest pops orchestra on the planet. We'll see you there (and on your TV, January 26…I'll be the guy in the red jacket!).
Cheers,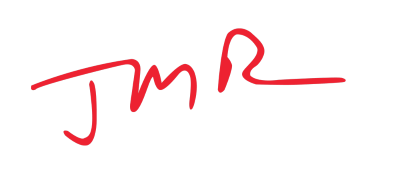 December 2019
Love. That's what the holiday season is really about. Hope, joy, faith, peace, light, good will—these are the rainbow of emotions emanating from the pure white light of love shining through the prism of the final month of the year.
For thousands upon thousands of years, people have gathered together during the winter solstice to share food, drink and merriment to ward off the darkness that envelops us at the threshold of winter. It is there, at this threshold, where the act of seasonal storytelling began. Over countless generations some of these stories developed their own lilting rhythms and phrasings and morphed into our first chants and hymns, while other stories inspired and continue to inspire some of the most evocative and long-lived songs in the canon.
Throughout December, Music Hall has been the place where we continue this tradition of musical storytelling. Whether it's Bach's Christmas Oratorio or Handel's Messiah, films like The Snowman and Holiday Inn, or a sing-along to "Rudolph the Red-Nosed Reindeer," holiday concerts are an extension of the stories that we continue to share with family and friends this time of year.
I guess that's why I am so moved by holiday music—it represents a timeline of the human experience while celebrating our most cherished emotions. "Pat-a-Pan" is 300 years old; "Ma'oz Tzur" is 700 years old; "O Come, O Come, Emmanuel" is over a thousand; yet we'll perform these songs alongside "White Christmas," "Mele Kalikimaka" and "Chanukah, O Chanukah," which were all written within the memory of our parents and grandparents. Every year there are dozens of new releases of seasonal recordings by contemporary artists who are looking to make a hit. Most fall flat, with lyrics that are often a list of holiday adjectives set to a cacophony of sleigh bells, but every decade or so there is an exceptional song that captures our collective imagination to be enshrined in perpetuity. But that's just the beginning, as that tune will be arranged and re-arranged over the next several centuries in ways that will speak to future generations seeking new ways to express their love for one another.
We look forward to sharing beloved music and stories with all of Cincinnati this month and wish everyone a joyous holiday season.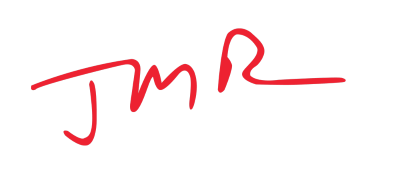 November 2019
In his ninth year as conductor of the Cincinnati Pops Orchestra, John Morris Russell continues to redefine the American orchestral experience.
With the Cincinnati Pops, JMR leads sold-out performances at Music Hall and concerts throughout the region, as well as domestic and international tours, cultivating the reputation of Greater Cincinnati as one of the world's leading cultural centers. His visionary leadership of The Pops created the American Originals Project, which has garnered critical and popular acclaim in two landmark concert productions and subsequent recordings: American Originals (the music of Stephen Foster) and American Originals 1918 (a tribute to the beginnings of the jazz age). The third concert production of the project, King Records and the Cincinnati Sound with legendary pianist Paul Shaffer, will be premiered by The Pops in March 2020.
JMR has contributed six albums to the recorded legacy of the Cincinnati Pops, including the latest, Voyage, which debuted at No. 6 on Billboard's Classical Chart in August 2019. In 2016 JMR, The Pops and CET Public Television began their online American Soundscapes video series, which has been viewed over one million times around the globe. JMR is also instrumental in the continuing development of Classical Roots, which he helped create for the CSO nearly two decades ago, and continues to lead concerts on the Lollipops Family Series that he first conducted in 1995 as Assistant Conductor of the CSO and Pops.
JMR's recent collaborations include Aretha Franklin, Emanuel Ax, Amy Grant and Vince Gill, Garrick Ohlsson, Rhiannon Giddens, Brian Stokes Mitchell, Steve Martin, Cho-Liang Lin, Sutton Foster, George Takei, Megan Hilty, Ranky-Tanky, Edie Brickell, Steep Canyon Rangers, Over the Rhine, Brian Wilson and Leslie Odom, Jr. As a guest conductor, he has worked with prominent orchestras throughout North America, including the Los Angeles Philharmonic, The Cleveland Orchestra and the New York Philharmonic. JMR also serves as Music Director of the Hilton Head Symphony Orchestra, Principal Pops Conductor of the Buffalo Philharmonic Orchestra, and is Conductor Laureate of the Windsor (Ontario) Symphony Orchestra.
Last summer JMR conducted Cincinnati Opera's world premiere of Scott Davenport Richards' Blind Injustice, based on the book by Mark Godsey. Later this season he debuts with the Pittsburgh Symphony Orchestra and the National Arts Centre Chamber Orchestra in Ottawa, Canada.
We recently asked children in the community if they had any questions for Pops Conductor John Morris Russell. The response was terrific; the questions below, and JMR's answers, are among those we have chosen to highlight in Fanfare Cincinnati:
DOMINIC wants to know if he needs to dress up fancy to come to see the Pops.
Dear Dominic: At the Pops we want folks to feel COMFORTABLE when they enjoy a great performance. For some people, it might be a comfy pair of jeans and sweater; for others it might be a fancy dress or tuxedo. Wear something that shows how the music makes you feel.
GRACE wants to know, why there aren't any saxophones in the Pops?
Dear Grace: But there ARE! Not ALL the time, but in many of our concerts featuring jazz, we'll have a blazing tenor or alto sax solo or even an entire sax section with baritone sax, too. There is NOTHING like that big, bad sax sound along with full orchestra.
ELIZA wants to know if it's ok if she dances at concerts.
Dear Eliza: One of the best things I love about conducting is that I get to "dance" throughout the entire concert. As a listener, however, it can be distracting to others sitting around you if you move around TOO much. You can certainly tap your toes lightly, and sometimes I even encourage folks to clap along. But as a listener it is best to dance in the inside during performances.
CEORA wants to know what inside of a trumpet makes the sound that we hear?
Dear Ceora: There is actually NOTHING inside a trumpet that makes a sound. The sound of the trumpet comes from vibrations of the musician's lips on the mouthpiece. Those vibrations are shaped and amplified through the trumpet's tubing and come out the bell of the instrument as the glorious tone we all know and love.
MARIA wants to know if you have to learn how to play all the instruments in the orchestra? And if so, which is your favorite to play?
Dear Maria: A conductor does not need to know how to play all the instruments, but we DO need to know how they operate: how high or low, fast or slow, loud or soft they can play, so we can make musical decisions based on the capabilities of every instrument.
MARIO wants to know what was the most embarrassing thing that happened while you were conducting?
Dear Mario: The most embarrassing moment? Likely when my baton hit the music stand and went flying out of my hand and into the viola section!
MAE wants to know, how are songs picked for the concerts? Do you take requests?
Dear Mae: Who picks the music we perform? I do—I like to mix things up between tempos and styles, and put selections together that help tell a story. And requests? Sure, but it might take a while to find JUST the right place for a given song during a season. We program things nearly a year in advance!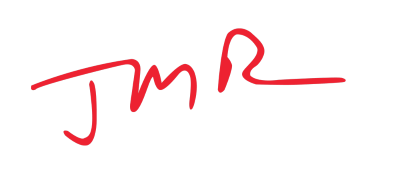 October 2019
When folks talk about Pops orchestras, there are less than a handful of names that come up: The Hollywood Bowl Orchestra, the New York and Boston Pops, and of course our own Cincinnati Pops, but rarely, if ever, any orchestra outside of the USA. How is it that Pops has become a uniquely American musical tradition?
It all began after the Civil War, as our country stretched its wings as a world power in industry and technology, and civic leaders came to understand that the development of cultural institutions was essential for our country to compete on a global scale. Most Americans were not familiar with the bulk of the orchestral and operatic canon, and in Cincinnati, as in other major cities of the day, orchestras were formed to entertain the masses, with movements from popular symphonic works by Beethoven and Haydn, arias from a Mozart or Verdi opera, waltzes by Johann Strauss, or a flashy concerto movement from Liszt or Paganini.
In Cincinnati, it was the Cincinnati Grand Orchestra that performed weekly Pops concerts starting in 1872; when conductor Michael Brand became the assistant conductor of the newly formed Cincinnati Symphony Orchestra in 1895, he continued the tradition of Pops concerts on Sundays at Music Hall. This is where it began folks, RIGHT HERE. While audiences in Europe would flock to see a mammoth operatic production or full orchestral concerts of major symphonic works, many Americans preferred a more diverse palette of musical styles, served up with an air of informality that has defined what Pops is all about.
Of course, as America's folk music evolved into Jazz, Broadway, R&B, Country and Rock n' Roll, Pops orchestras (and most notably OUR Pops orchestra) were there to clothe these unique styles in orchestral colors and bring them to our audiences. I believe this is why our Cincinnati Pops recordings are so beloved around the world—because there is no other orchestra out there that does what we do.
Our concerts this month, America's Wonders: A 3D and Musical Adventure, represent a microcosm of the Pops experience: beloved selections from the American Songbook, Jazz, Hollywood and Broadway set to images from our gleaming cities and glorious natural wonders, performed, as always, with the brilliant virtuosity of our Pops.
Cheers,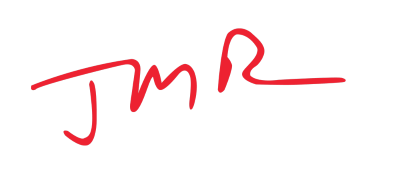 September 2019
As the Cincinnati Symphony Orchestra celebrates 125 years throughout the season, it's more than just interesting to know the Pops has been part of Cincinnati's musical story from the get-go. Most everyone knows Erich Kunzel created the official Pops "brand" in 1977, but our city has been enjoying "Pops" concerts since the mid-1800s, decades before the CSO was founded, and has continued to do so to this day. The moniker "Pops" refers to "popular" music that everyone knows and enjoys. Today it may be vocal sensation Renée Elise Goldsberry performing songs from the latest Broadway hits like Hamilton or Rent, or our new Principal Pops Guest Conductor Damon Gupton leading The Empire Strikes Back; 150 years ago it was the latest Strauss waltzes, a new Suppé overture or arias from favorite Mozart operas. Orchestral music in Cincinnati BEGAN with music of the people, and the Pops continues to sustain our community. Early orchestras included the "Cincinnati Philharmonic" from 1856; Carl Barus's "Hopkins Theater Orchestra" of 1867, and the "Cincinnati Grand Orchestra" founded in 1872, which performed "pops concerts" in theatres, taverns and biergartens throughout the city. Many of their players taught at our nascent conservatories, performed with the earliest May Festivals and formed the core of the Cincinnati Symphony Orchestra. And the rest, as they say, is musical history.
The Cincinnati Symphony Orchestra, founded in 1895, continued the tradition of popular concerts, which were conducted by Michael Brand in the late 19th century, Stokowski in the early 20th century, Thor Johnson and Andre Kostelanetz in the 50s, and Erich Kunzel, who began his tenure leading the groundbreaking "8 o'clock concerts" at the request of Max Rudolf, and went on to build the finest Pops orchestra on the planet. Under Kunzel, the CSO collaborated with artists like David Brubeck and Duke Ellington, when most folks believed that jazz and classical were like oil and water. The greatest Rock, Hip-hop, Bluegrass, Soul and Broadway stars have since performed with our orchestra, and when digital technology spawned the compact disc, our Pops was the first to spread our unique sound around the globe through over 10 million recordings (and counting!)
Our Pops concerts throughout this season are an extension of our Orchestra's commitment to performances that are in the NOW. Films set to live orchestral soundtracks could have never been imagined by Pops audiences a century ago, including: America's Wonders in 3D (October 4–5), Harry Potter and the Prisoner of Azkaban (January 3–5, 2020) and DreamWorks Animation in Concert (May 1–3, 2020). A salute to King Records and the Cincinnati Sound (March 7, 2020) will be another incredible project in our American Originals series, weaving together everything from country to gospel to rockabilly to funk. Our line-up also includes a legion of powerful female performers, including Broadway and TV star Megan Hilty (Holiday Pops, December 13–15), Ledisi, the incredible R&B and jazz recording artist and songwriter (February 18, 2020), Capathia Jenkins (December 31), Morgan James (March 7–8, 2020), and our featured artist this month, Renée Elise Goldsberry (September 13–15). We're thrilled to be part of ArtsWave's "Power of Her" initiative highlighting female artistry across Cincinnati throughout the season.
Our Pops is as vital as it ever was, and it will continue to engage our entire community with popular musical styles performed with veracity and virtuosity by our extraordinary musicians—let's keep this party rolling for the next 125 years!
Cheers,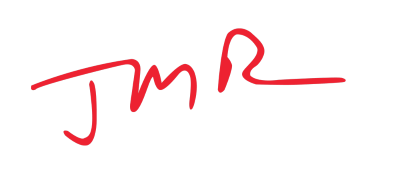 Summer 2019
Summer programming for the Pops is a microcosm of all we do.
My Grandfather Morris was a minister, and as my career in music began to take shape we would chat about the similarities of our callings. He once told me how he had said, "Happy Easter, everyone!" at the conclusion of a particularly rousing Christmas sermon, because that would be the next time he'd see many in his congregation. Folks always ask why we pack SO much awesome music into our summer programs; the answer is simple: for many, a summer program may be the one concert a year they attend, and we want to make sure it says it all. Of course, we also hope to entice everyone to join us at Music Hall for our subscription concerts as well (and if you have yet to join us there, let me tell you, the seats are WAY more comfortable, there are no mosquitoes, and the weather is a lot more consistent INSIDE).
A program like July 4th has all the elements of a complete Music Hall season, including quintessentially American music that everyone loves: jazz, bluegrass, rock and R&B, Broadway and Hollywood. Much of it is represented in our latest recordings immortalized on the stage of Music Hall's Springer Auditorium, including American Originals, our tribute to Stephen Foster; the sensationally jazzy American Originals 1918, and our VERY latest, Voyage, which will be internationally released on July 5th. We also have an incredible guest artist joining us at Riverbend: Montego Glover. She portrayed Angelica Schuyler in the Chicago production of Hamilton and has had numerous starring roles on Broadway as well as television and film. And of course, at the heart of our programming is the blazing virtuosity of our Orchestra.
Our 2019–2020 Pops concerts at Music Hall echo many of these individual elements and run deep. Take for instance our Gershwin "Orchestral Spectacular" in January, including all of his greatest works and jazz legend Marcus Roberts performing Rhapsody in Blue. We'll also be celebrating "America's Wonders" in 3D film and music in October. And speaking of films, we'll be performing three in their entirety with the Pops providing the orchestral soundtrack: Star Wars: The Empire Strikes Back, Harry Potter and the Prisoner of Azkaban, and the animated classic The Snowman. Broadway Star Renée Elise Goldsberry kicks off the season in September, and R&B superstar Ledisi joins us in February. The centerpiece of the season is a tribute to King Records, Herzog Studio and the Cincinnati sound as Paul Shaffer (yes, the Paul Shaffer of Late Night with David Letterman) and I celebrate the great songs and artists that defined American music in the 20th century. Oh yes, and Happy Holidays to everyone…I'll be conducting Holiday Pops, too!
Cheers,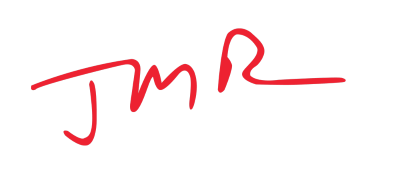 May 2019
The brilliant colors of spring bulbs and the richly hued voices of May Festival resonate around us, cool evenings become sultry, and the heady smell of earth, fresh leaves and blossoms laces each breath we take. Birds singing, neighborhood kids playing past sunset, and the ringing of church bells at dusk charm lingering evenings. The sounds of baseball accompany the steady lapping of water at the cool river's edge: the crack of the bat, the crescendo of cheering voices and echoing fireworks. This is summer in Cincinnati. And for the Pops—our Orchestra, our music, our own—summer is when we bust out of Music Hall and bring our sound to the streets.
What makes our band quintessentially Cincinnati and so overtly American? It could be that our concerts bring together thousands of folks from all parts of town and all walks of life to celebrate together at Riverbend, the Great American Ball Park, or our annual parks concert. It could also be that when it comes to Independence Day or Flag Day, the Pops is synonymous with patriotic music: from heart-pounding anthems of John Williams, the stirring marches of Sousa and Filmore, and the inspiring songs of Berlin, Gershwin and Cohan.
America's unique musical styles, beloved the world over, are an amalgam of our history, diversity, struggles and triumphs, imbued with optimism and indomitable spirit. Jazz—the music of democracy: individual voices, each fiercely independent, woven together in thrilling counterpoint so much more profound than the mere sum of its parts. Bluegrass—the blending of African and Celtic traditions and kissed by gospel. Blues—the aching heart of the American experience and progenitor of Country, Rock and Soul. The Spiritual—music of faith and hope. When you come to hear the Pops throughout our community, you become part of America's musical story, whether it's Flag Day at Great American Ball Park for Fireworks Friday, June 14; Red, White and Boom, July 4 at Riverbend Music Center; or the Pops performing under the stars at Woodland Mound Park, July 24.
We also celebrate the release of our newest Pops recording on July 5th, in celebration of the 50th Anniversary of the first moon landing by Cincinnati's own Neil Armstrong. Our 96th CD, The Voyage includes many of the selections we performed at Music Hall last January, including Michael Giacchino's paean to NASA and the Apollo missions, great cinematic scores including First Man, the latest Star Wars and Star Trek films, and selections from Gustav Holst's The Planets. It will be the perfect soundtrack for another sweet summer of fun, Cincinnati style!
Cheers,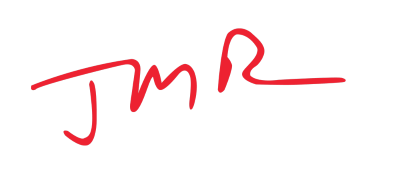 From its very beginning, the story of Dorothy and the Wizard of Oz has been a sensation with audiences. L. Frank Baum wrote the now-classic children's book, The Wonderful Wizard of Oz, in the late 1890s and published it in Chicago in 1900. Upon its release, it became an instant success—the first edition sold out in just a few months! By 1903, a musical adaptation hit the Chicago theater scene, and the tale took on a new life of its own. Each generation since then has connected to this fantastic story in their own way, through print publications, live theater, and motion pictures. This enduring popularity speaks volumes about the universality of Baum's original narrative, and its ability to adapt to the ever-evolving musical styles of the past century. No matter the form—classic song-book, rock, pop or R&B—the music associated with Oz continues to inspire our collective imaginations.
This is the premise of the Wonderful Music of Oz concerts this month. Since the book was first published nearly 120 years ago, each successive generation has made Baum's story its own. Both my grandmothers had copies of the book stashed away in their attics, and my parents grew up with the legendary 1939 film with Judy Garland, Ray Bolger and company, which we all diligently watched on TV back when it was broadcast once every year. For my generation, the stage production of The Wiz in 1975 (the first Broadway show I ever attended!) and the 1978 film starring Diana Ross and Michael Jackson was how Oz was defined; today, OUR kids have no idea who Judy Garland is, but can belt out all the tunes to Wicked (2003). Along the way, Elton John, Kermit the Frog and even Pink Floyd have ridden the long cultural coattails of this fanciful tale of desire, perseverance and redemption, and solidified Oz as a foundational work of American pop culture. I can't wait to saunter down that Yellow Brick Road together this month, and revel in all things Oz, along with guest vocalists Scott Coulter, Jessica Hendy and Blaine Krauss, the extraordinary students of the CCM Musical Theatre Department, and pianist John Boswell.
We're off to see the WIZARD!
Cheers,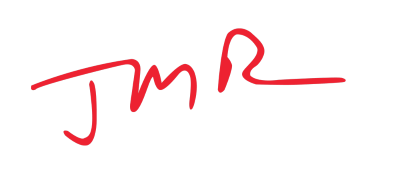 March 2019
Folks often tell me how it looks like I'm having so much FUN on stage. I'll let you in on my secret, I AM! My colleagues, fellow performers and I are able to have the enviable freedom to relax and express such a good time specifically because there is a small army of staff and crew taking care of everything backstage, from beginning to end.
It all begins with our Artistic Administration team. They scour Hollywood, Broadway and international venues to bring the best and brightest guest performers to Cincinnati. We also plan together our recording and media projects several years in advance—such as the new Pops in Space album due for release in July—as well as tours and special events. Although we released news of the 2019–20 season this past month, we already had many plans for the next two seasons set into motion. The Pops' artistic administrators also keep close tabs on our local music scene to create projects that celebrate the amazing musical culture we have right here at home.
Meanwhile, the Pops' Library team is in charge of procuring the hundreds of selections the Orchestra performs during any given season—either by purchase, rental or pulling scores from our vast orchestral library. This includes the 20 or so NEW arrangements created expressly for the Pops each season. Our orchestral librarians also mark all the parts—everything from measure numbers, to phrasing and articulations, to dynamics, to whether each violin bow stroke goes up or down. Multiply the number of markings on any one Pops musician's individual part by the 70 or so musicians on stage in a typical Pops program, and it adds up to be around 10,000 markings a minute—or over one million in a concert.
Finally, the Pops' Production team arranges all the tech, sound and lighting for each concert. They also ensure that all our guest artists have everything they need and request. (There have been a few doozies over the years!) Meanwhile, the Pops' lighting and audio engineers work the performance in real time—from focusing a spotlight to enhancing a harmonica solo. The Production team also sets up the entire Orchestra the day before rehearsal and then breaks it all down, late at night, after the final show is over.
So, whenever I take a bow with the rest of our Cincinnati Pops Orchestra, make sure to give an EXTRA ovation to the folks backstage who REALLY make the magic happen!
Cheers,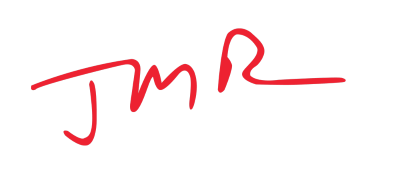 February 2019
Music is a lifelong adventure; from the moment we're born until the time we leave this Earth, music touches every aspect of our lives. It begins with the sound of a beating heart, then lullabies and nursery rhymes sung to us as infants. As our young senses develop, the wonderment of listening makes way for the thrill of making music.
Exceptional musical experiences for youngsters provide a foundation for lifelong appreciation, and orchestral performances—designed especially for kids—are an awesome way to start. Lollipops Family Concerts provide a great way to reveal the joy of music to younger audiences. Created for kids ages 3 to 10, these performances are engaging and fun and pique their natural curiosity about music and music-making.
Eyes wide, full of wonder, kids get to see and hear our virtuosic musicians on stage playing myriad instruments, while performing together in a feast of sound and splendor. Beforehand, in the Music Lab (set up in the Music Hall Ballroom), youngsters can try out some of these instruments for themselves, playing on violins, trumpets, flutes and drums.
Lollipops concerts bring children and parents closer together and can light up conversations on a walk to the playground in Washington Park or the car ride home. What instrument do they want to play? Who is their favorite composer?
On Saturday, February 2 we present "Fiona's Playlist," a soundtrack for the Queen City's favorite baby hippo. The Orchestra dives into classical standards, including Saint-Saëns' Carnival of the Animals, and scores from family-favorite movies such as The Lion King, inspired by all of Fiona's friends at the Cincinnati Zoo. (See Fiona's Q&A on page 36.)
In April, we present "Take Me Out to the Ballgame" to celebrate the 150th anniversary of our Cincinnati Reds. The Lollipops concert on Saturday, April 13 includes favorites from stage and screen, and yes folks, we'll all be singing "Take Me Out to the Ballgame" along with the Cincinnati Pops! In honor of this BIG birthday for the Reds, I invite your children (or grandchildren) to ask me questions about music, the orchestra, instruments or conducting…anything they want! I'll be answering them ALL in the April edition of Fanfare Cincinnati and online. Just email your query to questionsforjmr@cincinnatipops.org, and I'll give you the full scoop!
Cheers,