Dawson, Beethoven & Bernstein:
A Shared Humanity
by Anne Arenstein
In an industry where conductors are often akin to ships passing in the night, May Festival Music Director Laureate James Conlon and Louis Langrée have known each other for more than 25 years. "I have great admiration for James," Langrée said. "He is generous, supportive—he embodies that humanity. I always love when music says something bigger than itself and his program is a perfect example of this."
At first glance, the works in Conlon's program might seem unconnected, but they find common ground in their themes. Each is an expression of cultural identity. Conlon calls the program's structure "no accident," having built it to echo a program focusing on brotherhood he had created for the 2002 May Festival, the year after a police shooting sparked riots in downtown Cincinnati.
William Dawson's The Negro Folk Symphony is an astonishing work that garnered great critical acclaim at its 1934 Carnegie Hall premiere with The Philadelphia Orchestra before falling into relative obscurity. Although the late Michael Morgan conducted the first movement for the CSO's 2011 Classical Roots concert, these performances mark the Orchestra's first performance of the entire symphony. Conlon, a passionate advocate for suppressed music, discovered it while investigating neglected Black composers in the aftermath of George Floyd's murder.
Leonard Bernstein's "Symphonic Dances" from West Side Story, an updated recasting of Shakespeare's Romeo and Juliet, is an orchestral adaption of the classic musical. For Conlon, the story of mutual intolerance between two families that led to the deaths of their star-crossed children, "makes a statement in itself, a condemnation, a symbol of the senselessness of prejudice."
Conlon chose to bookend these pieces with two overtures from Beethoven, whose longing for shared humanity is evident in several of his symphonic works and even more directly in Fidelio, his only opera. "It's the story of a brave and heroic woman, the wife of a political prisoner, who dresses up as a young man and sneaks into a dungeon to help free him," Conlon explained. "It's particularly timely, a statement against tyrants and of turning people into political prisoners."
Out of Obscurity:
William L. Dawson's The Negro Folk Symphony
by Anne Arenstein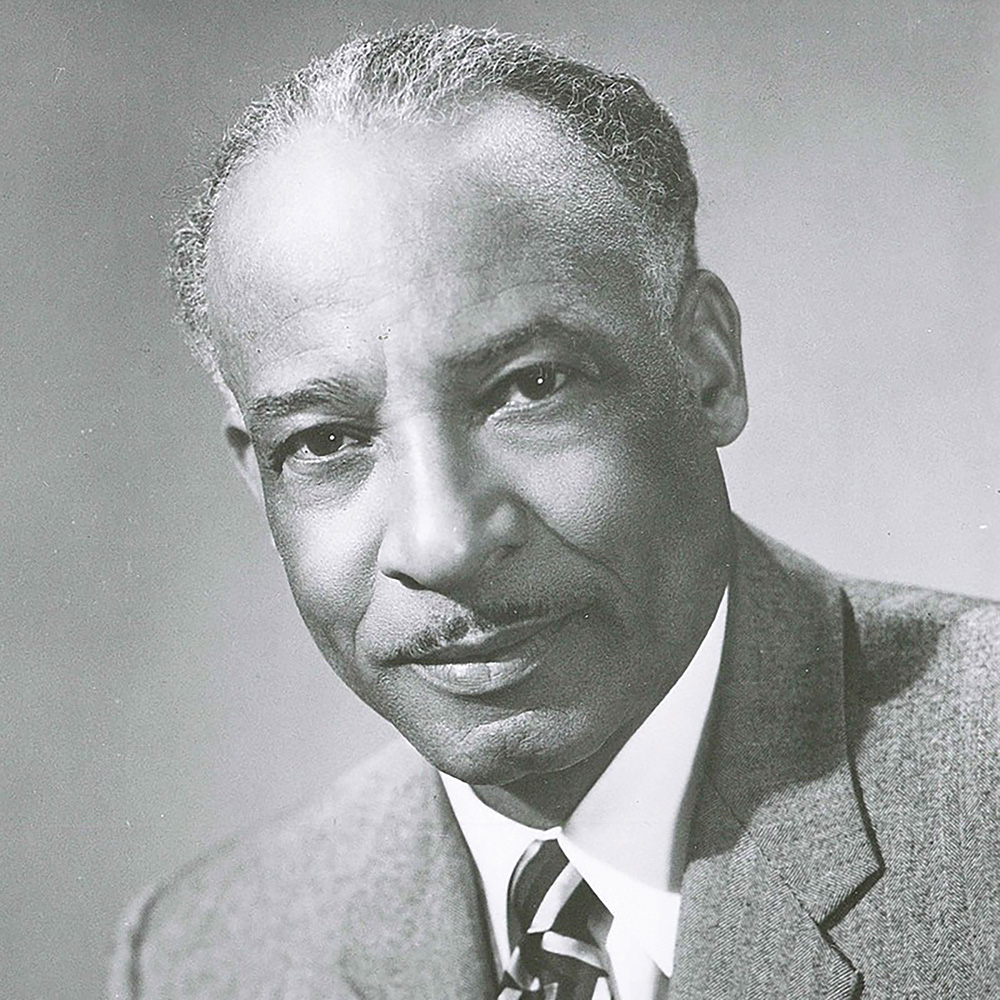 In a program note he penned for The Negro Symphony for its Carnegie Hall premiere with Leopold Stokowski and The Philadelphia Orchestra in 1934, William L. Dawson wanted listeners to know his work was "unmistakably not the work of a white man." He wrote, "In this composition, the composer has employed three themes taken from typical melodies over which he has brooded since childhood, having learned them at his mother's knee."

Dr. Tammy L. Kernodle, Miami University (Ohio)
Dawson challenged the conventional symphonic form, constructing his work in three movements. "I love that he did that," said Dr. Tammy Kernodle, Distinguished University Professor of Musicology at Miami University. "And the narrative he tries to tell is so compelling."
James Conlon acknowledges that he hadn't heard the piece until George Floyd's murder led him to investigate neglected Black composers.
Although the Czech composer Antonín Dvořák made a famous admonition to American composers to seek their own material, Conlon cites a story about a performance of the New World Symphony Dawson attended. "He was angered by what I guess he perceived as the use of indigenous people's music or the references that were made. He felt, why not us? And of course, he was right."
"You'll definitely hear fragments that are reminiscent of Dvořák. And of course, the extended English horn solo at the beginning of the second movement suggests Dvořák, at least in the background." Dr. Kernodle noted that Dawson revised his symphony in 1952, after he visited West Africa and as the emerging civil rights movement in America forced its citizens to confront racial injustice anew.
"You have this person born at the turn of the century who's been a part of the spaces of insularity that blossomed into this creativity, and he goes to this place that's an ancestral homeland. He has an awakening and that's what you hear, this kind of raw acknowledgment of this cultural link that had been missing."
For Conlon, the most astonishing question about Dawson is—"and we probably know the answer—how is it possible that a young man, having written such an excellent and accomplished first symphony, is ignored? His command of form, his mastery of orchestration is all there. How and why did he not write more symphonies, why were there no more commissions, why was this piece not played more after its successful premiere?"
Dr. Kernodle suggested that while racism was a major obstacle, Dawson was becoming renowned as a choral arranger of spirituals, many of which are now classics performed by choirs worldwide. Very few American composers, Black or white, composed symphonies that were programmed during the mid to late 20th century, Dr. Kernodle said.
These performances mark Conlon's third time leading the Symphony. "I would love to see it come into the repertory, and I believe it will," he said. "It shouldn't take something terrible to happen to awaken our consciences." n