Perpetually Pushing the Envelope
at the Pops
by David Lyman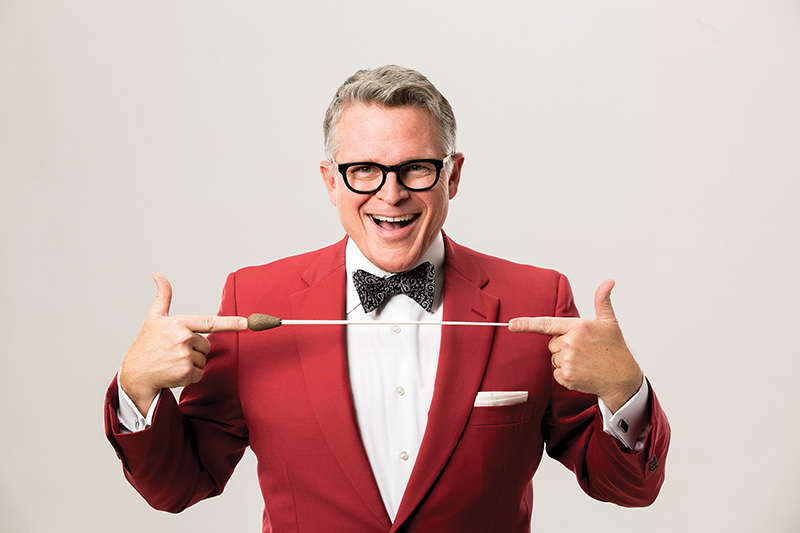 John Morris Russell
Cincinnati Pops Conductor John Morris Russell can't remember exactly when it was that he became aware of Erich Kunzel's eclectic and wildly popular performances with the Orchestra. It had to have been in the late 1980s or early 90s, long before he was appointed CSO Associate Conductor in 1995.
What he does remember was his reaction.
"They have cloggers?" JMR recalls saying to the friend who had reported the unusual goings-on. "I thought, really? Have they gone insane? But my friend assured me that they hadn't. 'No, really,' he said. 'It's fantastic. You have to see it to believe it.'"
Much has changed in the decades since JMR's wide-eyed reaction so early in his career. For one thing, he is leading the Cincinnati Pops now, having been appointed a year after Kunzel passed away in 2009. But JMR's admiration for the inventive programming that Kunzel brought to the world of Pops programming hasn't dimmed at all.
"Erich was always pushing the envelope, trying to figure out new ways to make creative partnerships."
So, over the years, Cincinnati Pops audiences became accustomed to a steady diet of performances that went far beyond the so-called "light classics." There were jazz ensembles. And Broadway singers. There was ballet, too, and the cloggers that had surprised JMR so much.
"Erich was one of the first to program films with the Orchestra," says JMR, rattling off a list of timeless movies, from Lon Chaney's Phantom of the Opera to Buster Keaton and Charlie Chaplin classics.
Naysayers—there were still a few—accused Kunzel of turning the Pops into a three-ring circus. In 1998, he lived up to their fears when he programmed an evening with "Cirque de la Symphonie." Kunzel had seen Cirque co-founder Alexander Streltsov in a show in Naples, Florida the previous year. And Kunzel, being the inveterate showman that he was, decided to bring the Russian acrobat and aerial artist to Cincinnati to perform with the Pops.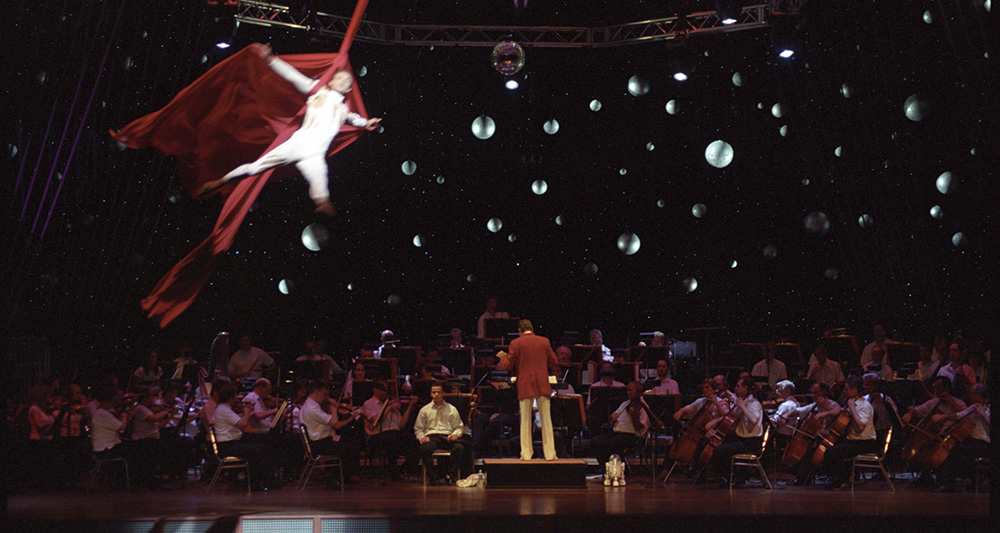 "It was amazing," says JMR. "But when Erich suggested it, everyone's heads exploded. 'Are you crazy?' But he knew it would work. And he knew people would love it."
He was right, of course. And today, we take all this for granted.
"People used to think of 'Pops' as being frivolous," says JMR, growing more animated. This is a favorite subject of his and he's just getting started. "The word 'Pops' comes from 'popular.' And that came from the Latin word 'populus,' which means 'people.' That's what the Cincinnati Pops does—it brings people together. These concerts are for everyone."
Since that first appearance with the Cincinnati Pops more than two decades ago, Cirque de la Symphonie has become a regular with the Orchestra.
"Once it got started, there was no stopping them," says JMR. "Why don't we have a Latin-based Cirque program? Or a Halloween Cirque program? Or an operatic-based program?"
In January, we'll have a chance to experience the newest incarnation of Cirque's world—"Cirque Broadway."
"It's a natural," says Russell. "There is so much great Broadway music. And just thinking about the whole concept of Broadway…it's a melding of musical styles: opera, jazz, American songbook, R&B. It's music and theater. And that's what we do."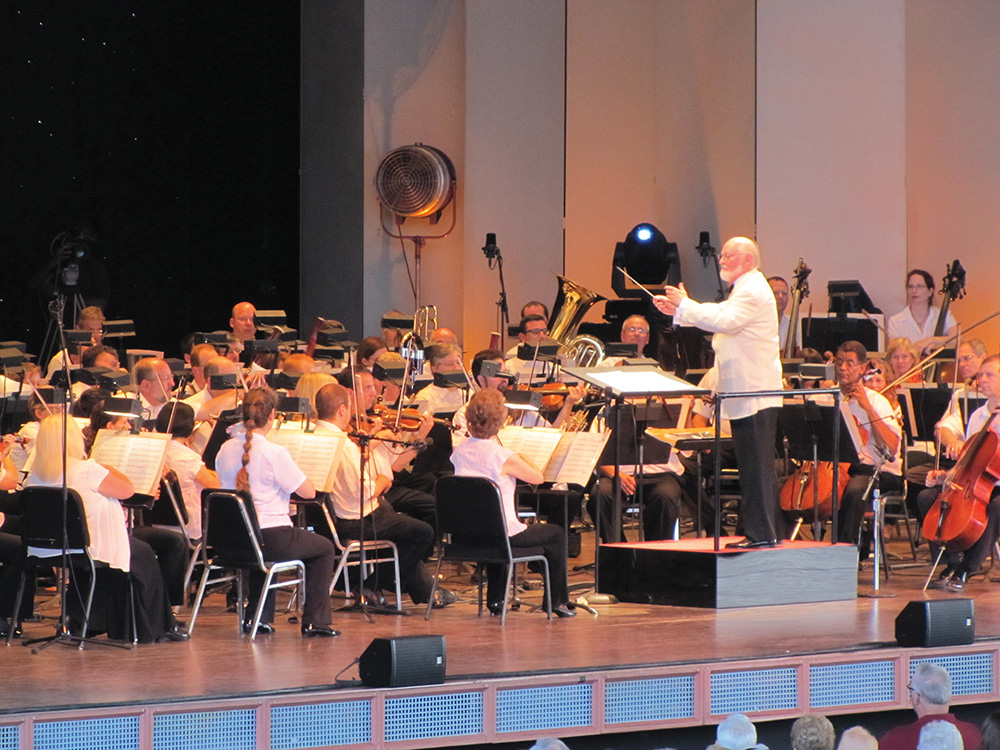 It's similar to the relationship between orchestras and film soundtracks, says Pops Principal Guest Conductor Damon Gupton, who will conduct "The Music of John Williams" February 4-6. Except that where Broadway features multi-verse songs intended to advance a plot line, film scores are made up of relatively short segments of music that support and enhance the images on the screen.
Given his professional background, Gupton brings a singular understanding of the relationship between film and music. Besides being an in-demand conductor, he is also a top-flight actor, both onstage and in film.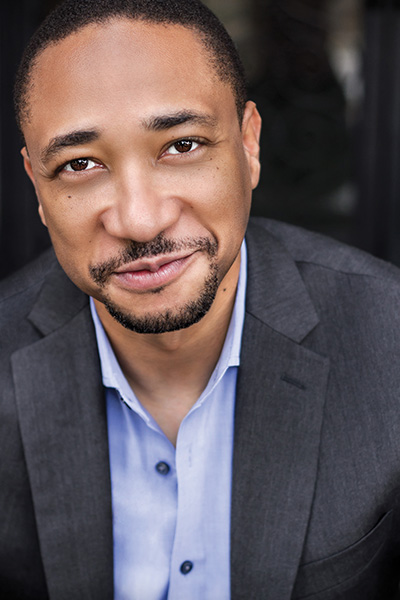 Damon Gupton Credit: Damu Malik
He recently finished an Apple TV production called The Last Days of Ptolemy Grey with Samuel L. Jackson. And when we reached him for this article, he was in production for Super Pumped, about Uber founder Travis Kalanick, a film made by the creators of the Showtime series Billions.
But in late December Gupton was able to abandon the soundstage long enough to conduct the Pops' performance of John Williams' score for Star Wars: Return of the Jedi.
"That was the second film I conducted with orchestra," he says. "For some reason, each one gets harder." Previously, he led the Pops in Star Wars: The Empire Strikes Back.
But even though Gupton is an accomplished film actor, it doesn't give him an advantage in conducting film scores. When he is acting on a film set, Gupton has no idea what the accompanying music will be. Typically, film scores aren't composed until well after the filming itself is completed.
"I was working on The Last Days of Ptolemy Grey project and the whole time I was saying to myself 'I wish I could hear the music score to what we were shooting,'" says Gupton. "I sometimes feel that if music was played it might add something to the performance."
Nonetheless, he relishes the opportunity to conduct the music from another Williams soundtrack.
"His collaborations with Spielberg are golden and have clearly added to his success, of course," says Gupton. "But his gift for melody and touching the human heart in many of his scores also contributes greatly to his genius as a composer for film."
He recalls a section of the Return of the Jedi score that takes place a few minutes into the second act of the stage presentation.
"The orchestra begins to play, and then it goes on and on and on—for 57 minutes and 16 seconds nonstop. That's 1,612 measures of music. He has everything in there—themes, fanfares, flourishes, motive, pace—it's quite extraordinary."
It wasn't just the volume and range of the music that was so impressive, says Gupton. Rather, it is Williams' ability to become an essential element of the film's dramatic substance.
"A good score can become a character of the film," says Gupton. "It can help fill in dramatic blanks, illuminate some magic, raise the blood pressure and then release it. You think of Herrmann or North or Morricone, marrying sounds to images so magnificently," he says, talking of master composers Bernard Herrmann, Alex North and Ennio Morricone.
And Williams, too—the film composer whose work he has come to know so intimately in recent years.
"There are so many of his scores that hold really strong places in the soundtrack firmament," he says. "Think about them: Star Wars, Raiders, Jurassic Park…. They're amazing. And E.T.? My God, the moment those kids take off on the bicycles and fly? Priceless. It takes a musical genius to reflect the emotional magic that was on that screen. And Williams did it."