Welcome from the President and CEO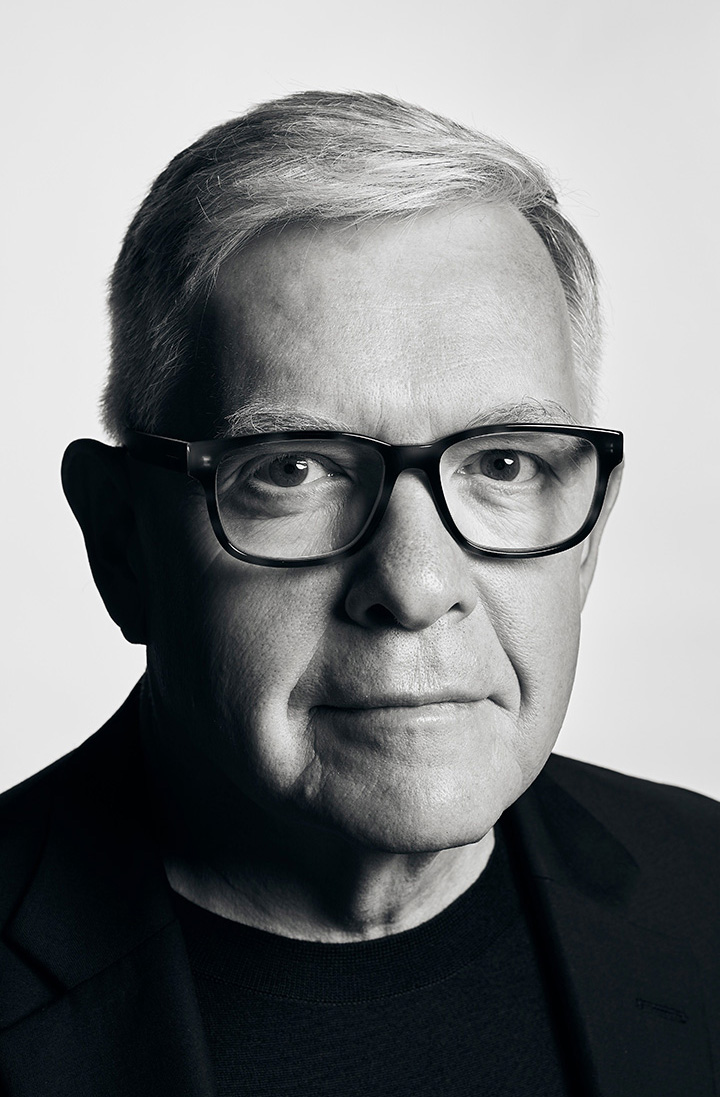 Dear Friends,
In many ways, the CSO's annual Side-By-Side concert with the Cincinnati Symphony Youth Orchestra represents more than an opportunity for talented young musicians to interweave with a top American professional orchestra. It is also a fitting metaphor for our organization's commitment to service, inclusion and collaboration; a quest for excellence; and to reinforce our shared humanity.

CSO and CSYO Side-by-Side in April 2019. Credit: Mark Lyons
In this issue of Fanfare Cincinnati, nearly every story shines a light on our continued pursuit of those principles. Ken Smith's cover story highlights three extraordinary violinists collaborating with leading composers and expanding the concerto repertoire. Anne Arenstein writes of a Black composer's neglected masterwork receiving new life through May Festival Music Director Laureate James Conlon's dedicated efforts to bring it out of obscurity. David Lyman interviews John Morris Russell to reminisce about a collaboration with the late Erich Kunzel that evolved into one of the most popular franchises in the history of the Pops: the Cirque phenomenon.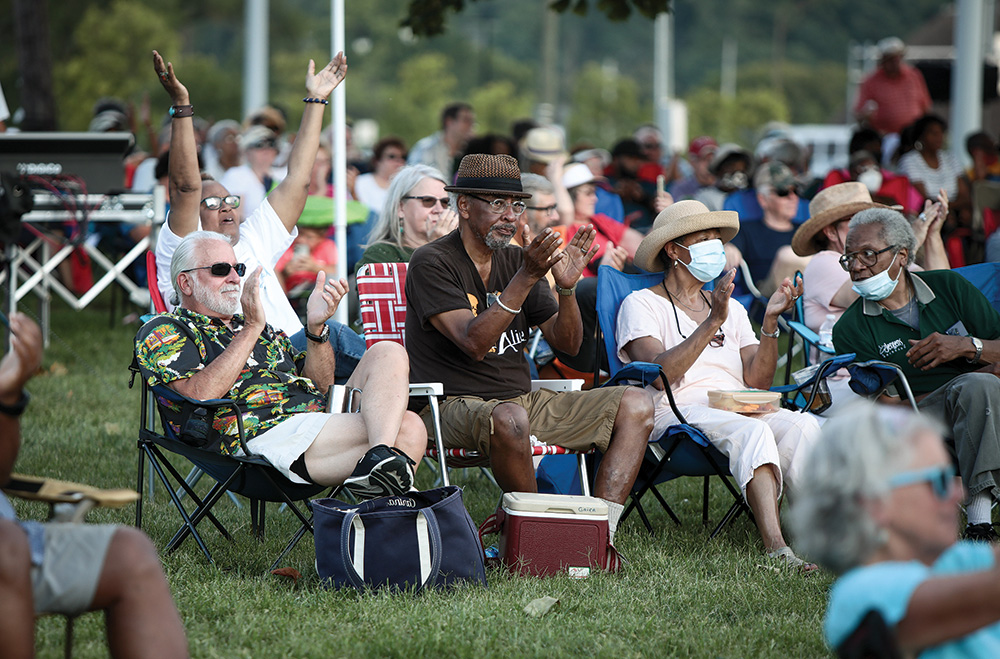 Audience members enjoying a Pops performance during Crown Jewels
of Jazz in August 2021. Credit: Mark Lyons
Laura Trujillo tells the story of a legendary teacher, Andrew J. Brady, whose love of music and Cincinnati and his devotion to his students inspired a monumental gift to the Orchestra that will fund our neighborhood concerts and a new internship in perpetuity. And, our Black History Month Spotlight focuses on the African American experience in Music Hall.
Louis Langrée recently remarked that "a shared humanity" is an apt theme for an orchestra and for the world because, as he said, "an orchestra can only be successful if they listen to each other."
Our January and February programs are an embodiment of these ideals, expressing them through the communal experience of live music. We look forward to welcoming you to Music Hall this winter to experience it together, side by side.
With gratitude,