A Theatrical Vision: New Contexts for Familiar Works
by Ken Smith
Despite the pitfalls of the past few seasons, the Covid-19 pandemic gave us plenty of room for contemplation.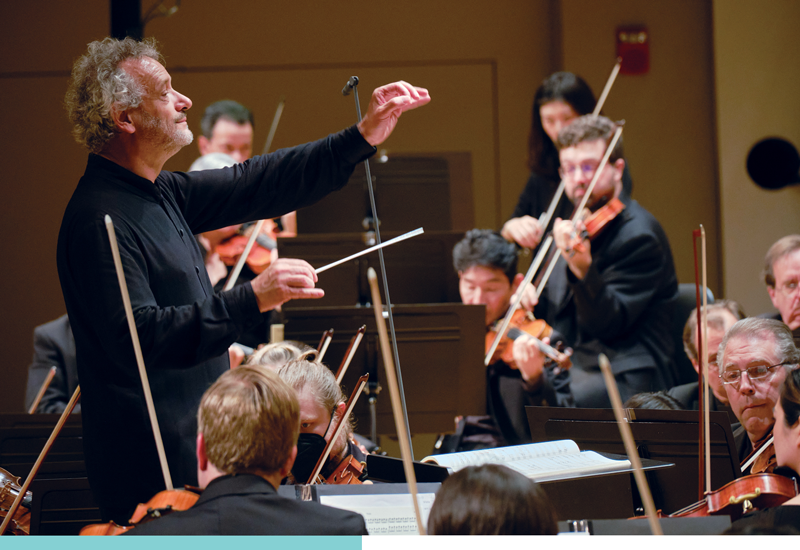 For Louis Langrée, much of his recent time is still spent pondering music he's long planned to bring to the podium. "Sometimes we forget what music means," he says. "It's not simply about dramatic intensity, or beautiful melodies. We need to be nourished not just by the music's beauty but also by its meaning and context."
Now that he officially divides his time between the symphonic world as CSO Music Director and the opera house as director (since early November 2021) of Paris's Opéra-Comique, Langrée has particularly devoted his thoughts to some upcoming CSO programs where the music has moved from the dramatic to the concert stage. The most evident example, he says, is the "concert-staged" production of Edvard Grieg's music from Peer Gynt reunited with Henrik Ibsen's original storyline, originally scheduled for the 2020–21 season and finally appearing at Music Hall on January 13 and 14.
"I must say, it's always a joy to share the stage with actors, singers and chorus. It's also very Cincinnatian, this sense of adventure in playing with things out of their usual box," says Langrée, comparing the event to the CSO's 2017 multimedia staging of Maeterlinck's play Pelléas et Mélisande with Faure's incidental music.
Not only does the music gain new dramatic strength when supported by a theatrical vision, it also tweaks the context of music we thought we knew. Audiences will probably be surprised to hear the May Festival Chorus featured during In the Hall of the Mountain King, Langrée says. The production's director Bill Barclay adds, "We usually think of Morning Mood as a classic Norwegian landscape, but actually Grieg was portraying a sunrise in the Sahara desert." (See sidebar on Barclay's production.) Tying the evening together will be Finnish violinist Pekka Kuusisto, who, after playing (and whistling!) though Icelandic composer Daníel Bjarnason's highly theatrical Violin Concerto, returns in costume as a roving Hardanger fiddle player in Peer Gynt.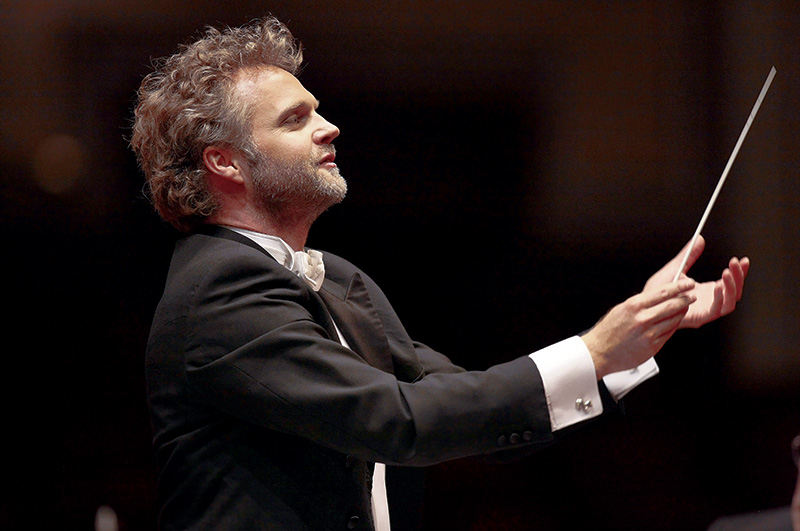 Guest conductor Thomas Søndergård followed a comparable algorithm in matching composers for his CSO debut on January 6 and 7. Already knowing that Britten's Violin Concerto with soloist Augustin Hadelich was on the program, Søndergård decided to open with On the Cliffs of Cornwall, the Prelude to Act II of Ethel Smyth's opera The Wreckers. "I once paired Smyth and Britten on a Pride program in Copenhagen," he says. "For that concert, it was Cornwall and Britten's Young Apollo, but his Violin Concerto was written around the same time and the two pieces are quite similar." From there, Søndergård moved on to Sibelius's Symphony No. 2, which he compares to Britten in spirit. "Both Britten and Sibelius were brave in using simple melodies and dance-like rhythms," he says. "They both remained connected to the child within themselves and were able to bring out the child in each of us."
A rather different bit of recontextualized theatricality turns up in Langrée's program on January 21 and 22, which ends with Prokoviev's Symphony No. 3 and opens with Julia Perry's Homunculus C.F., a piece for harp, keyboards and percussion that Langrée discovered during the pandemic and performed previously with CSO musicians only in an audience-less livestream concert. "A piece with so much atmosphere and drama needs an audience," says Langrée, who has made championing the music of Akron-born Perry a personal mission.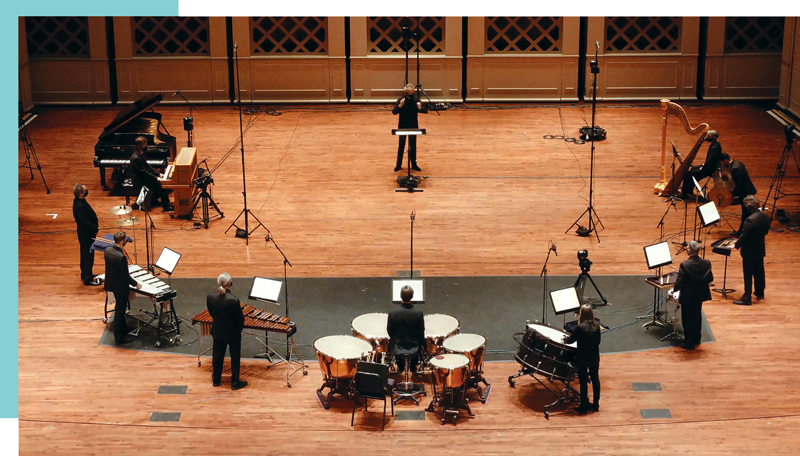 The piece's title, Latin for "little men," reveals the music's "Faustian dimension," Langrée says, alluding to a scene in Goethe's drama where Faust's apprentice brings Homunculus to life through alchemy. "You don't need to know any of this, just like you don't need to analyze the piece's structure, to see how the music directly impacts an audience," he adds. "How is it possible that Varèse's Ionisation is rightly acknowledged as a masterpiece while Julia Perry's music disappeared completely?"
Between Perry's percussive impulses and Prokoviev's Third Symphony—largely reworking music from the Russian master's long-neglected opera The Fiery Angel—comes Tchaikovsky's Violin Concerto, a perennial favorite with concert audiences that will almost certainly be colored by the theatrical trappings of the rest of the program, Langrée says.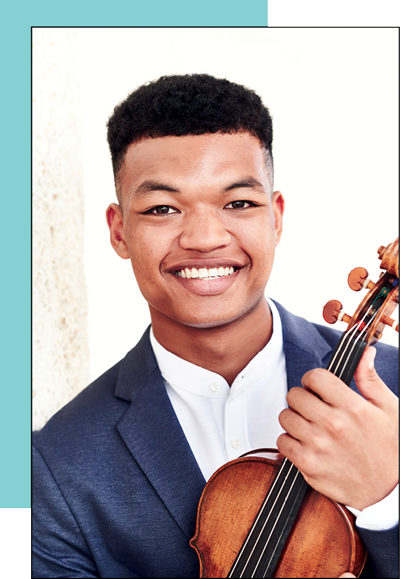 Violinist Randall Goosby, who picked up the Tchaikovsky concerto this season for the first time in nearly a decade, fully embraces that sense of rediscovery. "Being bookended by two such theatrically charged works will certainly urge me to support the spirit of the evening," he says. "There's already so much drama and excitement in the Tchaikovsky, that creating any more of a theatrical atmosphere will have audiences grabbing the edge of their seats."
The season's spirit of rediscovery continues right through the CSO's Lunar New Year tribute on February 3 and 4, beginning with a reunion of sorts with Zhou Tian, whose Concerto for Orchestra (commissioned and recorded by the CSO) was nominated for two Grammy Awards in 2018. Balancing Zhou's The Palace of Nine Perfections, the program also features The Five Elements, an early work by Langrée's Beijing-born fellow Parisian Chen Qigang. "They share, in very different languages, a similar orchestral color," says Langrée, who conducted Chen's Elements in Paris, Brussels and Detroit, but has not led the work since coming to Cincinnati in 2013.
"Everywhere I performed this music, audiences were intrigued and mesmerized," he says. "You can really feel the Chinese flavor, and yet Qigang was also the final student of Olivier Messiaen, one of the 20th century's great composers and himself a great lover of Asian cultures." Working from a similar orchestral palette, Langrée fills the rest of the evening with Ravel's Rapsodie espagnole ("a similar l'invitation au voyage," he says, "despite different destinations") and Liszt's Second Piano Concerto, with soloist Jean-Yves Thibaudet, bringing a compatible range of musical colors.
"Any successful program comes from bringing different people together, for different reasons, under different circumstances," Langrée adds. "For some people, this program will mark an occasion to celebrate their culture and their New Year holiday. For many others, it will be a chance to discover musical works they don't know."
Read the CSO Sidebar: "Bill Barclay discusses how he reshaped Grieg's Peer Gynt for the modern concert hall"