Renée Fleming and Her Love Affair with the Music of Strauss
by Jacob Martin
Whether it's belting out a jazz standard, singing the National Anthem at the Super Bowl, or center stage at The Metropolitan Opera, "America's Go-To Diva" (NPR, 2018) has used her peerless musicality and marvelous acting talents to achieve the near-impossible for a classical musician: becoming a household name.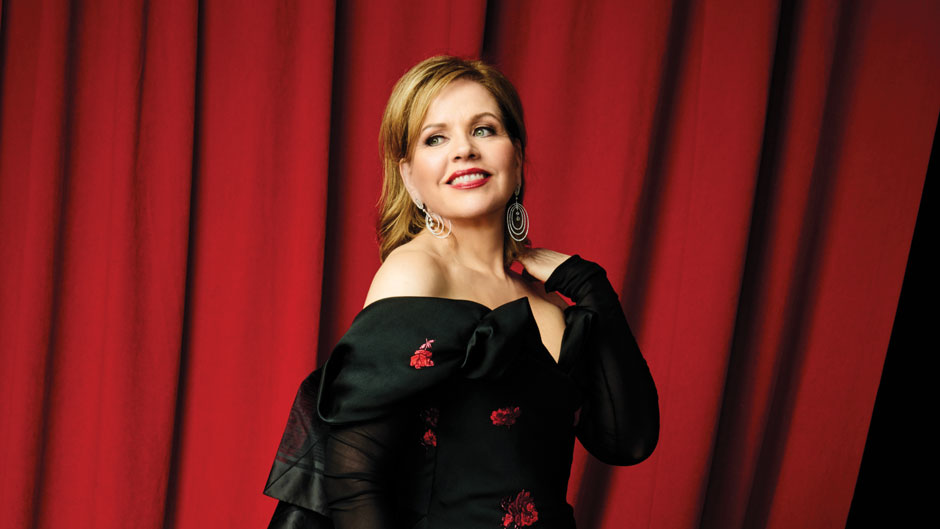 Soprano Renée Fleming has delighted audiences all over the world with her interpretation of roles like the Countess Almaviva in Mozart's Le Nozze di Figaro and Desdemona in Verdi's Otello. But having sung composers from Handel to Berg, this incredibly versatile artist has long been associated with one composer in particular: Richard Strauss. In celebration of the CSO's 125th anniversary this month, the Orchestra has invited the musical superstar to grace Cincinnati audiences with some of Strauss's most rapturous music.
"Strauss obviously loved sopranos. I mean...he was married to one," says Ms. Fleming, pointing out that two of Strauss's most beloved songs, Morgen and Cäcilie, were given to his wife as a wedding gift. She goes on to say, "[Strauss's soprano music] has tremendous humanity; he really understood women." Fleming has specialized in these great female roles for some time, distinguishing herself as the Countess in Strauss's Capriccio, as well as the title roles in Daphne, Arabella and Ariadne auf Naxos.
But one Strauss heroine in particular, the Marschallin in Der Rosenkavalier, had been her signature role for over 20 years. "She can take a tremendous amount of variety in how she's played," Fleming explains. "She can be depressive, she can be manic depressive, she can be a woman who's simply bored." For Fleming, approaching a character like this is not about simplifying them for an audience; instead, "it's adding depth; it's about adding more complexity to them, at least on the level of understanding, on the level of portrayal."
But after two decades playing the captivating Marschallin all over the world, Fleming retired this particular role in 2017, singing her last fully staged Marschallin at The Metropolitan Opera. While she still sings and tours extensively, with more opera roles on the horizon, she has lately branched out, drawing on her natural acting ability to explore complex characters in other genres.
In 2019, she revived the character of Margaret Johnson in the musical The Light on the Piazza and starred opposite Ben Whishaw in the new play Norma Jeane Baker of Troy, by the poet Anne Carson. Both the quasi-operatic Piazza and the "spoken and sung" Norma Jeane employ classical singing to different ends, a fact that appeals to Fleming. "I love finding interesting ways of making classical singing accessible to the rest of the world," she explains.
The accessibility of classical music is important to Fleming, who has become an advocate for the arts throughout the United States. She serves as artistic advisor to the Kennedy Center, spearheading a major research and public awareness project focused on the intersection of music, neuroscience and health, and has presented symposiums all over the world on this subject in the past two years. She will bring her Music and the Mind presentation to Music Hall on January 8.
On January 10 and 11, this American treasure returns to Music Hall in programs that include Richard Strauss's Four Last Songs as well as his Liebeshymnus, Morgen and Cäcilie, plus well-known tunes from musicals and film. This will be the first time Fleming will be singing with the CSO since her acclaimed Cincinnati debut in 2012, and her first time in Music Hall since its extensive renovation.