Premieres, Mermaids and Deafness: Bringing New Works to Music Hall
by Ken Smith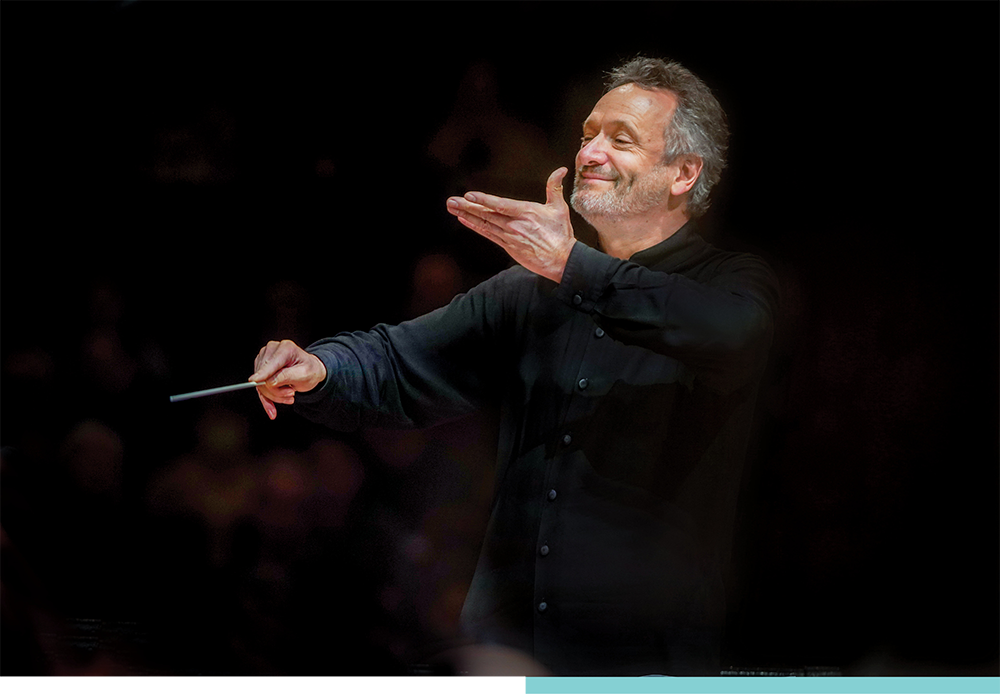 Conducting a world premiere is always a point of pride for Louis Langrée, but he approaches a premiere with a touch of humility, too "When it comes to bringing a new work into the world, we're not the parents," he says. "We're only the doctors and midwives assisting the delivery."
That feeling is particularly acute in the case of Samuel Adams' Variations, since Langrée wasn't even the original doctor. Written during the 2020–21 season, when Adams had been tapped to be the Concertgebouw's composer-in-residence, the piece required too many forces for Amsterdam's legendary concert hall to accommodate safely under Covid protocols. Therefore, the CSO's performances on March 4 and 5, originally intended to be the U.S. premiere, will now be the world premiere.
"I often have rich and fertile discussions with composers, not just about the music but also the orchestra itself, its history and current personality," he says. "But with Sam it was different. The piece is dedicated to Karina Canellakis, who was supposed to conduct the premiere with the Netherlands Radio Philharmonic."
Even before seeing the score, however, Langrée was captivated by Adams' "cerebral" music—he compares its "waves and layers" to French spectralists like Tristan Murail—to bookend his piece with two works by one of Cincinnati's most beloved composers, Richard Strauss. "This is not just juxtaposing a world premiere with classic repertoire, it's about comparing two totally different languages, two radically different conceptions of orchestral color," he says.
Both Strauss and Adams, he adds, strongly convey the sensibilities of youth. Strauss wrote Death and Transfiguration, which Strauss himself conducted with the CSO in 1904, when he was 25. He wrote the Horn Concerto No. 1, which will feature CSO Principal Elizabeth Freimuth as soloist, even earlier as a tribute to his father, who was a leading horn player in his day.
That family dynamic, Langrée admits, has some bearing on his placing Strauss' concerto alongside Adams, the son of postminimalist composer John Adams. "Sometimes a parental figure can be so dominant, but in neither example here does that seem to be the case," Langrée adds. "Sam definitely writes in his own language, but it's not difficult to hear an occasional nod to his father."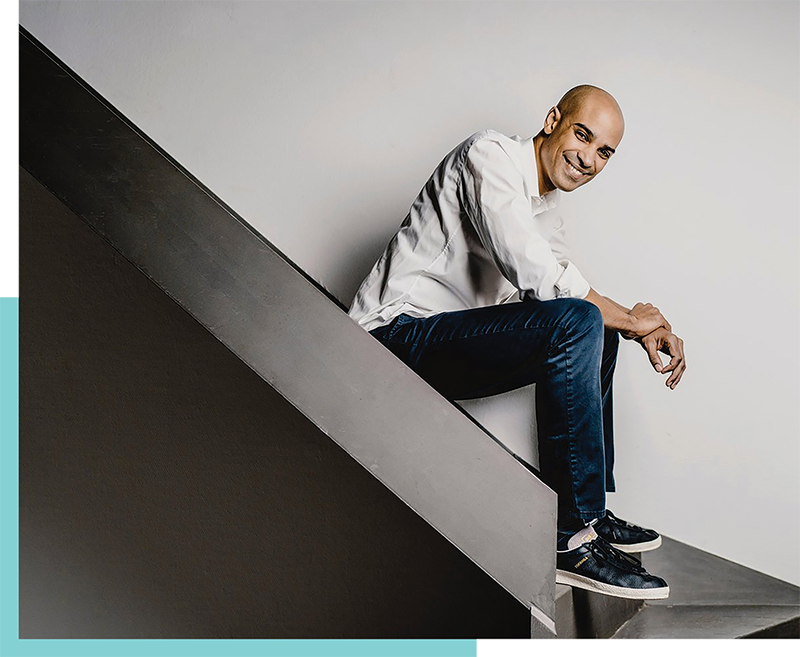 Slightly more overt themes follow a similar formula in two upcoming CSO programs by guest conductors. On March 17 and 18, Kevin John Edusei makes his CSO debut leading Korngold's Violin Concerto with soloist Simone Lamsma, bookended by two works inspired by mermaid legends: Mendelssohn's concert overture Märchen von der schönen Melusine ("The Fair Melusine") and Zemlinsky's Die Seejungfrau ("The Mermaid"), an orchestral fantasy based on Hans Christian Andersen's folktale "The Little Mermaid."
The program all started with Zemlinsky, says Edusei, who was taken both by the beauty of the composer's music and the power of his storytelling. "Die Seejungfrau is full of the most beautiful melodies, but when you dive beneath the surface you discover this intricate counterpoint—inspired by Brahms—that closely follows the plot of the love story."
There was also the "story behind the story," where it's not hard to hear art imitating life. "After his tragic affair with Alma Schindler, who shortly after became Gustav Mahler's wife, Zemlinsky very much identified with the reflected little mermaid," Edusei says. "How can you not love this piece?"
A natural pairing came in Mendelssohn, he adds, since his Overture was inspired by the same medieval French legend that became the basis for most mermaid stories to come. "Mendelssohn was looking to write an overture that doesn't make people shout 'da capo' [repeat, "from the beginning"] but rather touches on more intimate feelings," Edusei explains. "In the first two measures, we already understand that we're in the water, following the mermaid's swimming gestures. You sense the male character in the agitated allegro, and the piece ends as softly as it begins, with the mermaid disappearing in the last waves."
Looking for a fitting concerto to reunite with the Dutch violinist Simone Lamsma, Edusei turned to Korngold, a student of Zemlinsky in Vienna. "This is a great occasion to hear pupil and teacher in juxtaposition," he says. "It makes you wonder, how much of the often-quoted 'Hollywood Sound' so associated with Korngold actually stems from Zemlinsky."
The next week, conductor Anna Rakitina opens the March 24, 25 and 26 program with Dvořák's Cello Concerto performed by soloist Sterling Elliott, followed by two pieces that evoke—one conscously, one not—the subject of deafness. Preceding Beethoven's Fifth Symphony is the first movement of Richard Ayres' No. 52, a piece originally commissioned by the BBC in 2020. Opening with a solo cello line gradually augmented by the other strings "appearing like a fog…distorted as a tinnitus," Ayres recreates a sense of Beethoven's—and his own—increasing hearing loss.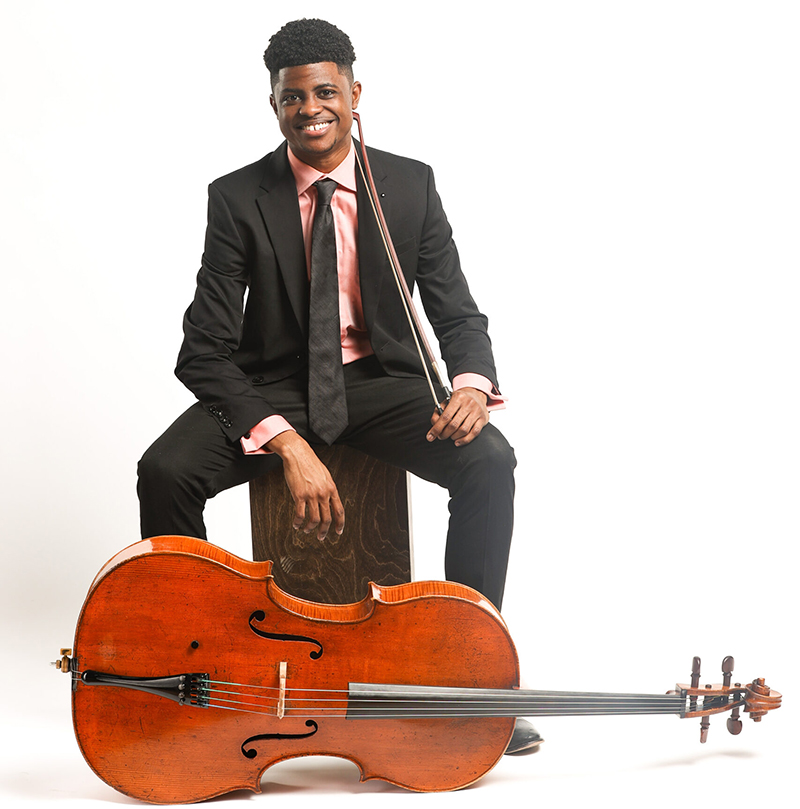 Such a theme may seem a world away from Dvořák, but for Elliott, who grew up playing collaboratively in his family string quartet from the time he was 5, this is precisely the kind of non-traditional program where teamwork can yield quirky and unusual results. "With most concerto performances, I don't really concern myself with the rest of the program," says the cellist, who will be making his first appearance with Rakitina. "But in a situation like this, Anna may have some aspects that feed directly from the Dvořák as a point of continuity. In any case, it's considerably more gratifying when a joint effort brings the whole thing together."
Langrée returns to the podium in early April with another premiere that is less of a singular headline-grabber than a new chapter in an ongoing, fruitful relationship. Back in 2015, Langrée conducted the world premiere of Collider, an orchestral piece by the Icelandic composer Daníel Bjarnason commissioned for the CSO's MusicNOW Festival. When Langrée asked to bring the piece back in 2020 for the Orchestra's 125th anniversary concert, Bjarnason admitted that he "made a few changes."
"Actually, it was a totally different piece," Langrée laughs. "And I liked both. At some point, we should perform both in the same concert." That might take some time, however, since other Bjarnason works keep cropping up. Earlier this season, Langrée conducted the composer's Violin Concerto with soloist Pekka Kuusisto (for whom the piece was written). On April 7 and 8, along with Shostakovich's Fifth Symphony and Rachmaninoff's First Piano Concerto with soloist Stephen Hough, Langrée will conduct the first part of a new Bjarnason work co-commissioned by the CSO.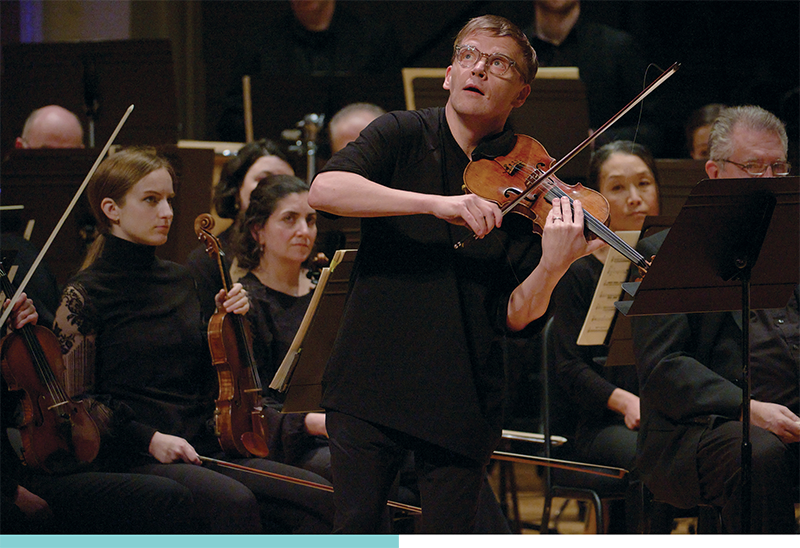 "Daníel is also a conductor, so he knows how to fill an orchestra with idiosyncratic timbres and vibrant textures," Langrée says. "The sound is immediately recognizable, transparent, tricky rhythmically, but at the same time powerful."
Premieres always have a lot of buzz around them, but sometimes the subsequent performances are when the piece takes on a new life. "If a performance of a new work is not a world premiere, somehow it seems less interesting," Langrée says. "Sometimes a first performance is indeed full of shock and beauty, but as a performer I enjoy revivals much more. You don't have the added pressure of determining whether or not a piece will work. You already know it works. You're immediately starting at a higher level, so it can only be better."
He cites the presentation format of Bjarnason's new piece as the best of both worlds: the CSO and its two commissioning partners will each offer the world premiere of a single movement, as well as a later performance of the entire work. "So many compositions have their premiere and then just disappear," Langrée says. "This way we each share both the work and the excitement, and it will surely give greater life to the piece."
Read the CSO Sidebar "How a pandemic, Fibonacci, and a desert landscape influenced Adams' Variations."