Welcome from the President and CEO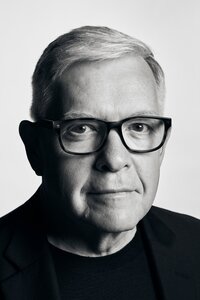 © Roger Mastroianni
Dear Friends,
The Cincinnati Symphony Orchestra and the May Festival have a nearly 150-year history and legacy, full of inspirational moments. This issue of Fanfare Cincinnati tells the stories of the many women who have inspired us to do better, achieve more, connect more deeply with our community, and create in ways we never thought possible.
Throughout our history, the CSO has commissioned nearly 200 new works, and Ken Smith's cover story highlights five of this year's ten CSO commissions or co-commissions, including the long-awaited premiere of Paper Leaves on Fields of Clay by Julia Adolphe and Nine Mothers by the composer collective Kinds of Kings. John Morris Russell speaks with David Lyman about Aretha Franklin, whose life and music have inspired the new tribute show, "RESPECT." Our Lollipops concerts return to a live and in-person experience. We hear from conductor Michelle Merrill whose programming, "Girls Rock," explores female heroes. The flute duo, Flutronix, will present their new work Black Being with text by North Carolina Poet Laureate Jaki Shelton Green, as part of our CSO Proof series, and Hannah Edgar's article takes us behind the music and into their creative process. In Tyler Secor's story, we examine our own history and feature women who broke through the glass ceiling from within the Orchestra itself.
After a two-year pause, the sound of the May Festival Chorus will resound once again inside Music Hall for the 2022 May Festival in an exploration of works from the Americas, including a premiere of a work by Jessie Montgomery. But before the Festival kicks off, the Chorus will join Louis Langrée and the Orchestra for Mozart's Mass in C Minor.
In this issue, there are two announcements from our Diversity, Equity and Inclusion (DE&I) work. The CSO has committed to fostering the National Instrumentalist Mentoring and Advancement Network (NIMAN), whose purpose is to create a level playing field for BIPOC (Black, Indigenous, and People of Color) classical music instrumentalists in the U.S. Additionally, our organization's commitment to DE&I inspired board member Michael L. Cioffi and his wife, Rachael A. Rowe, to make a historic major gift to the CSO—to endow and name the first administrative position: The Honorable Nathaniel R. Jones Chief Diversity and Inclusion Officer. Jones was a civil rights leader and federal judge, and we are proud that his legacy will inspire our continued DE&I initiatives.
With our rich history as a foundation fused to contemporary voices and ideals, we continue to create in new and different ways, continue our vision to be relevant to our community, and honor the legacy entrusted to us. We look forward to sharing the experience of music with each of you at Music Hall.
With gratitude,