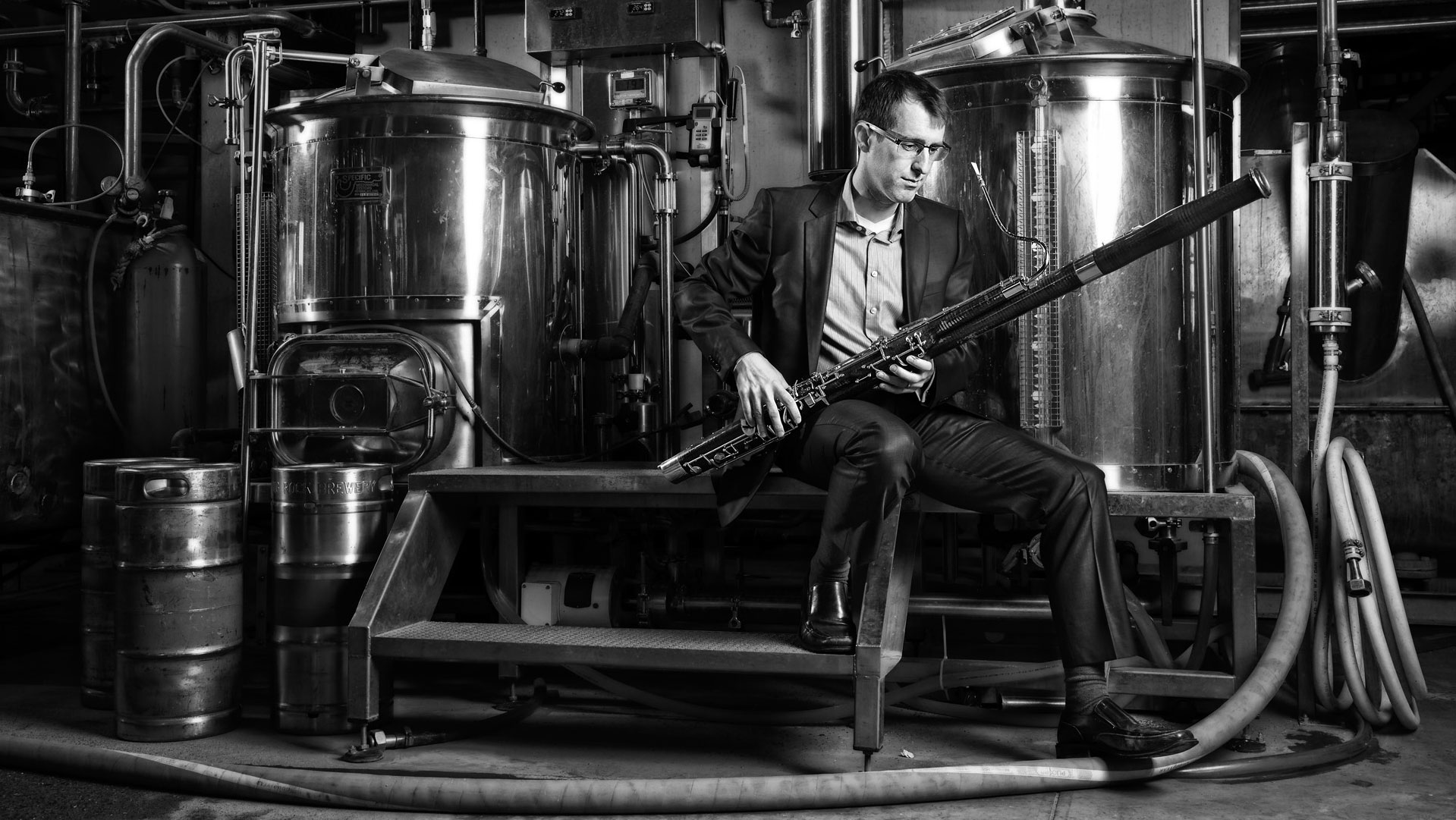 by Kayla Moore
Tell us a little bit about your background.
I was born in Kingsport, Tennessee, and from there my family and I moved back and forth from Appalachia and the United Kingdom until I was six. Then we returned to Tennessee when I was seven, until middle school. We next moved to Cincinnati, where I went to high school for a couple of years, followed by Virginia Beach, where I completed high school. After high school I went to CCM for my Bachelor of Music degree, where I studied under Bill Winstead, and upon graduation in 2007 I went to the Juilliard School for one year until I left to join an orchestra in Sweden. I stayed with that orchestra for a few months, then moved to work for the Charleston Symphony, the Jacksonville Symphony as Principal Bassoon for two years, and the Calgary Philharmonic Orchestra for seven years as Principal Bassoon before moving back to Cincinnati and becoming part of the CSO in 2018.
How did you get involved in music? Was anyone in your family musically inclined, or did you find it on your own?
Almost none of my family is particularly into music—my mom played a little bit of guitar. When I was in the UK we'd go in to London to see symphony orchestra concerts because it was easy and we loved doing it as a family. I started studying violin when I was in the UK, then piano when I got back to the states, and eventually bassoon when I was in school.
So you started out playing piano and violin. How did you choose the bassoon?
It's an interesting story—typically people are asked to move to it, or a band just needs a bassoonist. For me, it was different. I had a Yamaha keyboard and I'd play all the sounds on it (it had 100 sounds), and I went through all the orchestral instruments and thought the bassoon played with an interesting sound. When I was in band and we had to try out new instruments, I was asked what I wanted to play. Every young boy wants to play either saxophone or percussion, and I chose saxophone but was told I had to choose two other backup instruments. So I chose oboe and bassoon. I went to try the instruments and wasn't well suited to the oboe, but when I tried the bassoon I just thought, "Oh my gosh, look at that thing! It has so many keys!" I was infatuated with it from the beginning. I played a few notes on it and was told I had a natural proclivity for it. When I was younger and more religious, I thought "God, don't let me die before I learn to play the bassoon!"
What kinds of pieces do you enjoy performing most?
I can't choose, because I like all music. It's great to perform Mahler because it's like reading a novel—it's wonderful but you can't play it all the time. I love performing Baroque because it's refreshing, but so specific. And playing Pops is so fun, while Opera is so magnificent. Some musicians may not love being in the pit for Opera, but I love hearing the singers and being a part of it.
What are you listening to when you aren't rehearsing or listening to classical music?
I listen to a lot of silence, actually. I feel like it's one of my favorite sounds. I also try to start every day with a little bit of Bach. I definitely like jazz as well—Sun Ra comes to mind. In my opinion, the more out there the jazz is, the better. Every now and then I listen to some pop albums, some with bassoon featured on them, which is always interesting. There are even some jazz bassoonists out there now.
Tell us some fun facts about yourself!
A fun coincidence is that I once played Daphnis et Chloé when I was in the CSYO [Cincinnati Symphony Youth Orchestra], and it was also the first piece I performed when working with the CSO as an orchestra musician. I also used to do some back-country skiing and rock climbing when I lived in Calgary. If I were doing something a little low-intensity, I would probably be brewing beer. I have brewed about 50–60 beers over the years!