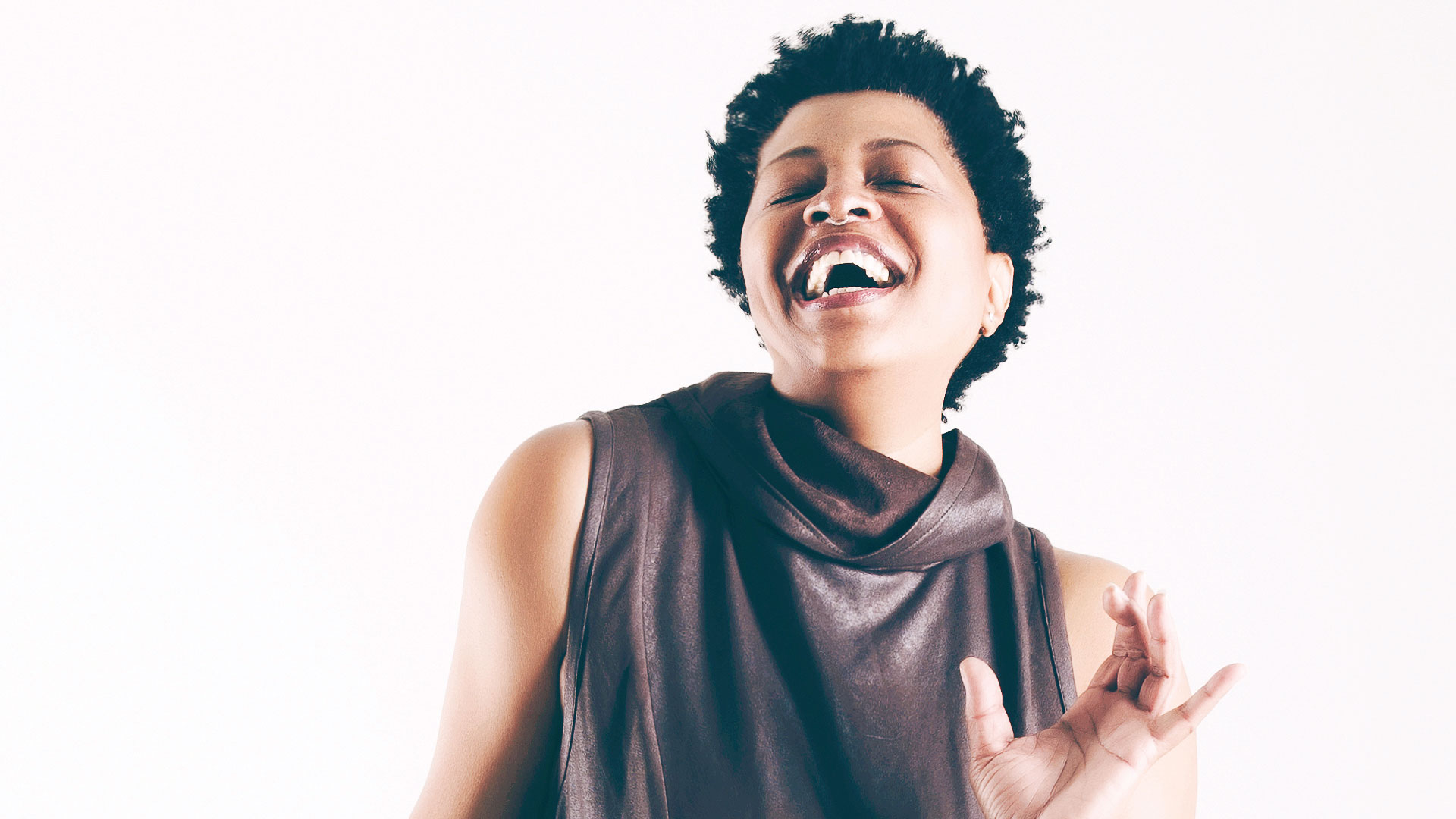 by Franck Mercurio
Grammy Award-winning guest vocalist Lisa Fischer will give three performances with the Orchestra this month: Classical Roots: International Women's Day (March 8) and Cincinnati Pops: Just a Kiss Away (March 9 and 10). Fischer is perhaps best known for her years touring with The Rolling Stones and other rock groups as a "stand-out backup singer." She also gained fame in the 2013 Oscar-winning documentary, 20 Feet from Stardom, in which Director Morgan Neville explored Fischer's career as a backup vocalist and her journey to becoming a lead singer.
But Lisa Fischer is more than a rock star; she is a versatile vocalist with a staggering range, able to perform rock, jazz, R&B, and even classical. We asked her about her previous orchestral performances and what we can expect from her upcoming concerts with the CSO and Pops. Here's what she had to say:
What is the appeal of performing with an orchestra? How is the experience different from performing with a group like The Rolling Stones?
I had a wonderful orchestral opportunity while I was a special guest vocalist with Chris Botti (Grammy Award-winning trumpeter and composer) and his wonderful musicians. I remember so vividly the day I came into the first rehearsal and listened to everyone—Chris, the musicians, the conductor, the orchestra—all blending together. I sat in the dark listening to music I knew so well, but this merging of gifted musical beings became something else entirely—so many souls invested in years of passion, love and experience.
It sounds like the orchestra experience had a profound effect on you.
There were layers of sound and emotion becoming fuller and deeper in ways I had never really felt up close. It became another life force to me. It's this feeling that I seek—and find—when I'm performing with an orchestra. And where do I begin to find words to explain our concerts with the divine Seattle Symphony at Benaroya Hall? They were the first orchestra to commission my own program along with my band Grand Baton. I'm still pinching myself!
You are a super-versatile artist, performing rock, jazz, R&B, and even classical. Will there be any classical surprises when you perform with the Cincinnati Pops March 9–10?
The classical surprises are the arias I learned in my school years, when I was fortunate to have had some very basic operatic studies. I'm humbled to include "Dido's Lament" ("When I am laid in earth") from Purcell's Dido and Aeneas and the Habanera ("Love is a rebellious bird") from Bizet's Carmen in our orchestral program here with the Cincinnati Pops, especially because I haven't sung these pieces since that time so long ago. Wish me luck!
What are some other songs we will enjoy at this Pops concert?
The other songs we are visiting are pieces I've been blessed to encounter throughout my musical history with exceptional writers, composers, and performers like Keith Richards, Mick Jagger, Sting, Tina Turner and Luther Vandross. BUT...what is really significant about this program are the superbly reinvented arrangements by my Grand Baton musical director JC Maillard and our orchestral arranger, Chris Walden, along with the excellent musicianship from our Grand Baton bassist Aidan Carroll and our drummer/percussionist Thierry Arpino.
Not only are you performing in the Pops concerts scheduled for March 9 and 10, but you are also lending your talents to the Classical Roots: International Women's Day concert on March 8. What are you most looking forward to about this particular performance?
Besides the fact that I get to meet all the amazing members of the choir and the orchestra, I get to perform this thoughtfully selected music that honors great women artists, such as Carole King, Louise Shropshire, and Cincinnati's own Mamie Smith. It's such an honor to sing among this community here in Cincinnati and bring these melodies to life.