Pops: Celebrating Judy Garland, the Holidays and Billie Holiday
by Erica Reid
Read the sidebar about Lollipops: Postcards Across America
---
Get Happy is "educational, it's inspirational —for me it's perspirational!—
but it is a great evening of entertainment, and I think people will be
uplifted and deeply moved by [Judy Garland's] legacy."
—Feinstein
One thing that makes Cincinnati Pops concerts unique is the Orchestra's ability to take well-loved and time-honored music and render it entirely new. Three upcoming Pops programs—Get Happy: Judy Garland Centennial, Holiday Pops featuring the Annie Moses Band, and New Year's Eve: Billie Holiday Songbook—offer up beloved and cross-generational music made new through the magic of the Pops and incomparable guest artists.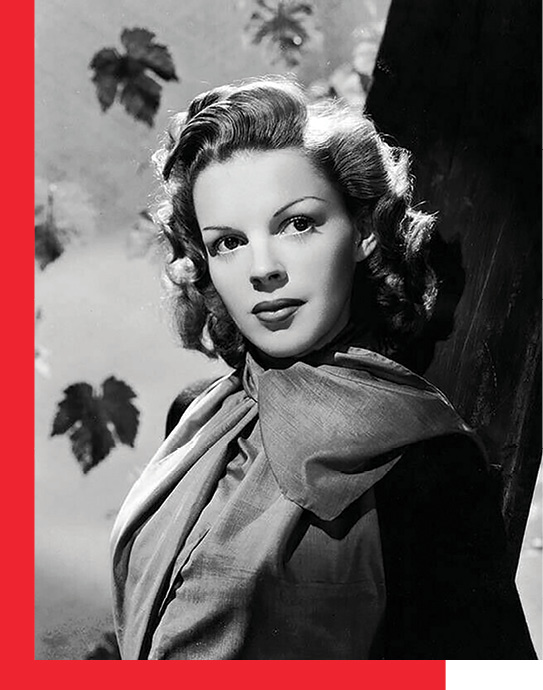 This November, Get Happy with the Cincinnati Pops and acclaimed pianist, vocalist and musical historian Michael Feinstein, celebrates Judy Garland's Centennial. "It's no small feat to put together a tribute to a performer as immortal as Judy Garland," Feinstein notes, "and in putting this one together I conceived of a program that would focus on her music, her art, and the special magic that has made her timeless."
From the earliest days of her life, beginning with vaudeville performances at age three, Judy Garland's life was consistently being documented. Feinstein carefully hand-selected materials for his multimedia concert, which includes, in his words, "music of hers that has never been heard, films and home movie footage which is shown with permission of her family, and photographs—many of which have never been seen before—that all help to tell the story of her amazing career."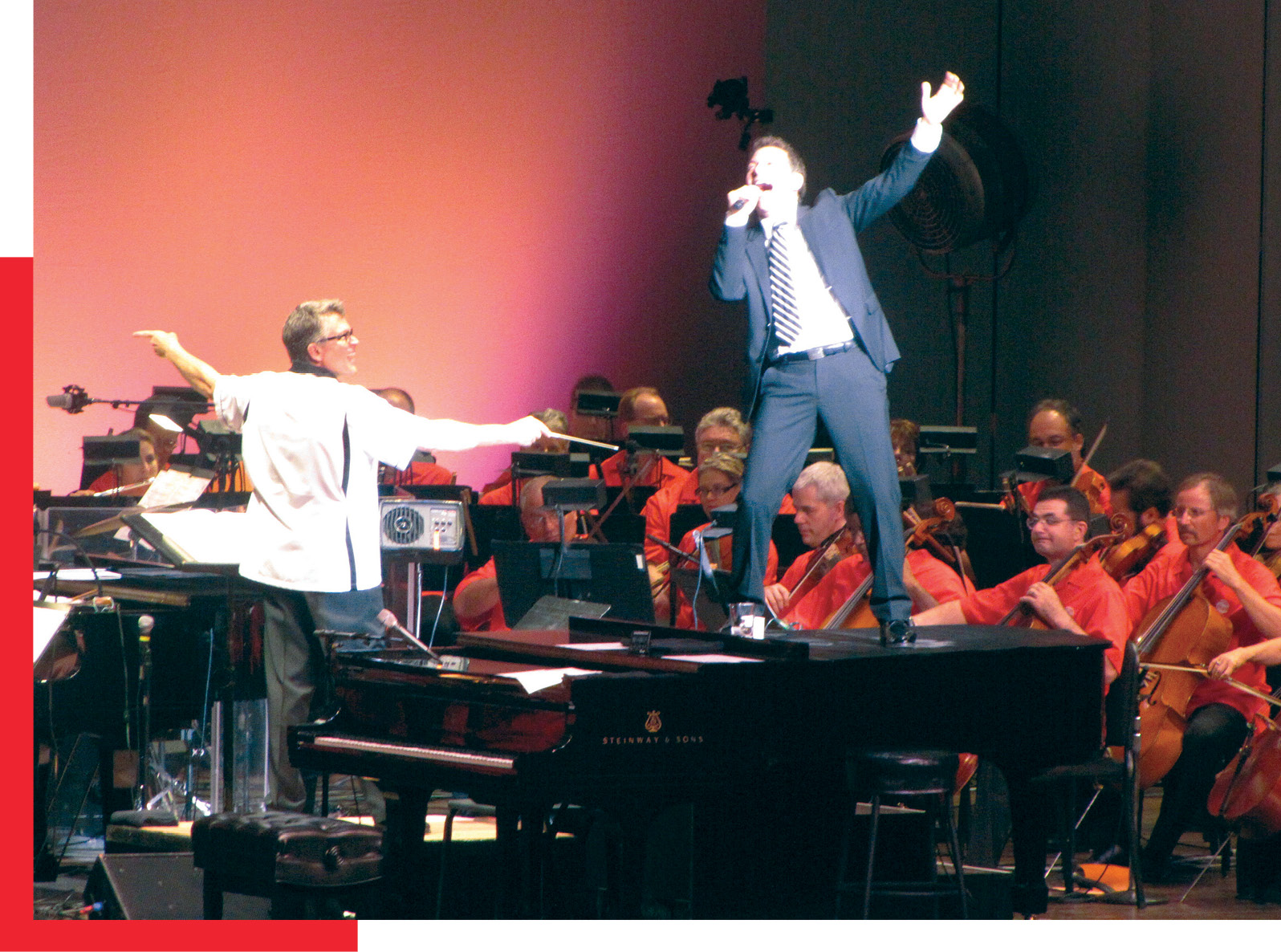 This multimedia approach extends beyond a simple slide show. One of the highlights of the program concerns a private recording of a song called "I'll Be Seeing You," which Feinstein discovered "through a series of very mysterious circumstances." "I was visiting a home she had previously occupied and touched a fake wall that opened up to reveal these home recordings that had been there since the 1940s," explains Feinstein. "This one recording has her singing 'I'll Be Seeing You' a cappella, and it made it possible for me to accompany her singing it while I play piano. It's a song that she is not documented as ever having sung or performed anywhere, and yet there it is." Alongside this touching duet, audiences will also recognize Garland standards such as "Over the Rainbow," "You Made Me Love You," "The Trolley Song," and "Zing Went the Strings of My Heart."
In Feinstein's eyes, Get Happy is first and foremost a show about entertainment. "It's educational, it's inspirational—for me it's perspirational!—but it is a great evening of entertainment, and I think people will be equally uplifted and deeply moved by her legacy."
■ ■ ■
Another great evening of entertainment is the annual tradition of Holiday Pops. Pops conductor, and Mr. Christmas himself, John Morris Russell loves the way that the annual Holiday Pops extravaganza brings together Pops fans of all ages.
"I love that lyric from 'The Christmas Song' by Mel Tormé, 'for kids from one to 92,'" Russell says. "There could not be a more perfect lyric that describes what Holiday Pops is about." Russell, who has conducted Pops holiday programming spanning back to "Home for the Holidays" in the mid-1990s, always looks forward to feeling the warm energy from the audience. "You see the little kids, and their parents, and then their parents, the grandparents," he says. "This is the time that we all come together closer within our families we know and love, but also in the greater sense of the larger family."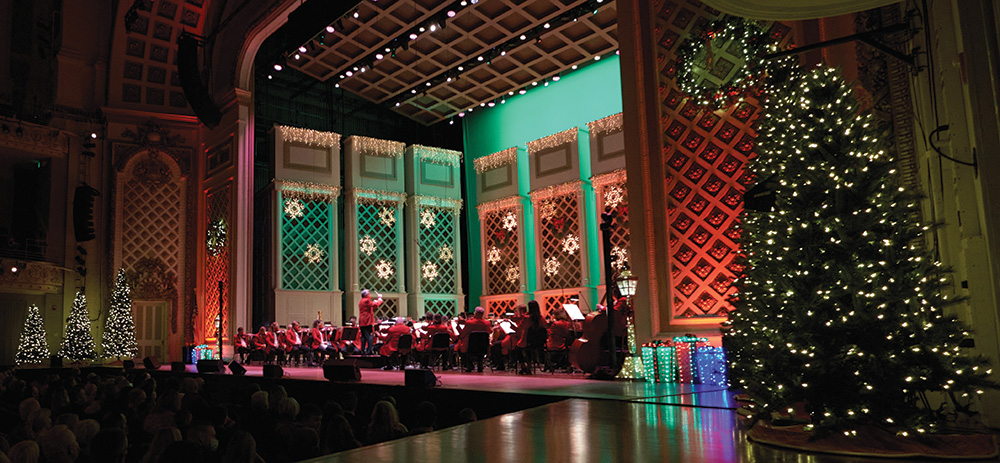 This year's Holiday Pops program welcomes the Annie Moses Band, which also impressed Pops audiences during the 2021 Red, White and BOOM! July 4 concert. Family is a core value of the band, which comprises six siblings as well as their parents. "We've been making music together as a family since I was a little girl," says bandleader Annie Dupre. "When you make music together as a family, music becomes like a love language that you experience together, and when people come to a concert they get to see that, witness it on stage, and it spills over to them."
The message of Christmas is important to the band as well. Dupre calls Christmas the "signature season" of the Annie Moses Band. "We became known through our Christmas music, in large part, and I think there's a special grace that exists around the season," she shares. Dupre anticipates the joy of sharing music about what Christmas celebrates: "peace on earth, goodwill to men, these beautiful thoughts that unify all people at Christmas." Making the entire experience more special for the band is the fact that they also celebrate their 20th anniversary in 2022. "We have a lot of mountaintop experiences," Dupre says of the events planned for their milestone anniversary year, "and being with the Cincinnati Pops at Christmas is going to be part of that, and really exhilarating."
Russell always seeks to find a balance between the new and the traditional for his Holiday Pops programs. This year, outside of "O Holy Night" and other moving selections by the Annie Moses Band—whom Russell calls "the type of people we like to bring to the Pops: the people with big hearts, the people who are in it for the music"—Pops audiences will also experience the magic of tenor Bernard Holcomb, a regular on stages such as the Santa Fe Opera's, in swinging numbers like "The Man with the Bag."
A central moment for the holiday celebration is the Cincinnati-themed "12 Daze of Christmas," which features three exemplary high school choruses as well as a massive ensemble from Shari Poff and the Studio for Dance. Leave your expectations of partridges, French hens, and lords a-leapin' at home—these festive days are full of nods to the Queen City, such as two scoops of Graeter's ice cream, 10 flying pigs, and 12 darling Zoo Babies.
Russell loves the stage mayhem that accompanies the "12 Daze of Christmas." "When we do the 12 Zoo Babies, we have all these toddlers, like two years old, and they're in these little animal costumes," he laughs. Russell says the dads of those tiny dancers also take the stage as Cincinnati Bengals, and the moms have a starring role as well. "Shari Poff has the entire company—parents, kids, siblings—everyone is on stage," Russell says. "That's a Cincinnati Pops thing—we bring everyone onto the stage."
That communal, inclusive feeling is important to the Pops conductor. "We are the music of the people. We represent music for everyone. That's what it's about. And Holiday Pops, in particular, really drives that home."
■ ■ ■
On New Year's Eve, the Pops pays tribute to "Lady Day" herself, Billie Holiday, with powerhouse performer Quiana Lynell. This can't-miss concert will offer up familiar songs such as "I Cover the Waterfront," "Lady Sings the Blues" and "In My Solitude," but also includes music that the iconic Holiday influenced. "I'm doing a couple of original songs of mine," says Lynell. "She definitely has an influence on my writing style, and my 'lamentation for love,' I will say." Lynell continues, "I'm a hopeful romantic, so I love singing about love and the journey of love—and it isn't always pretty. That's my job as an artist, to tell the whole story."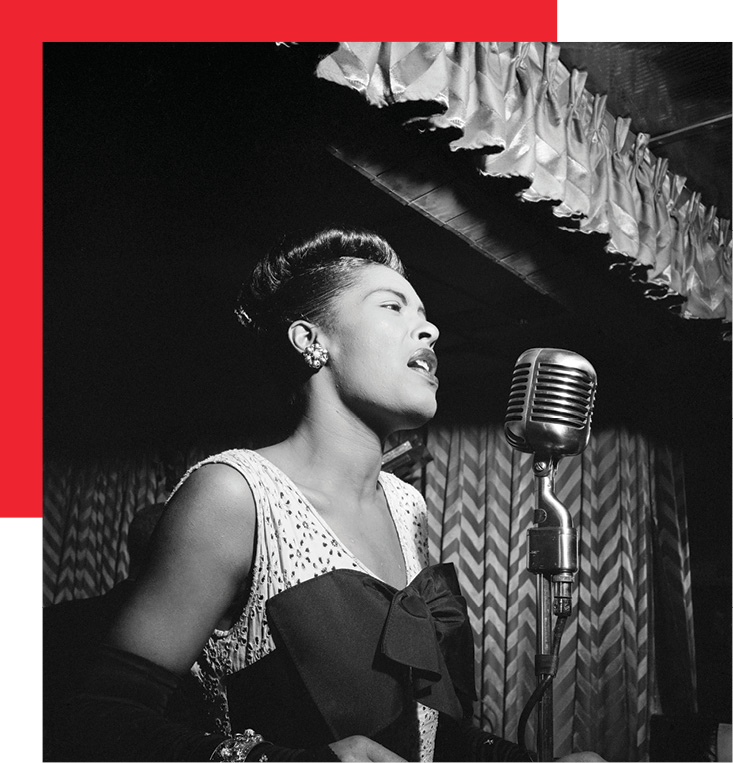 For Lynell, singing music that Holiday made famous is important for several reasons, including for its rich history. "Without this music, there would be no American music that we know today," she says. "As a Black woman, it is imperative to me to continue telling the story of the things that people had to go through to be able to express themselves freely in this country."
Though Lynell is primarily known as a jazz musician—or what she calls "jazz-ical soul funk," blending four genres together into something truly unique—jazz is not where she began her musical journey. "I'm a classically trained soprano, and it's not often that I get to be in spaces that are made for my voice," she says. "So when I hear my voice reverberate off those walls—baby, we are in a time for the night." Lynell continues, "I'm going to sing some pieces that are going to give you Kathleen Battle, I'm going to sing some pieces that are going to give you Diana Washington, and I'm going to sing some Billie, in true Billie form. I'm like a chameleon. When the song fits the bed of the mood we're going to have—and I very carefully create the mood that we have through our journey—it's going to be a time that you will never forget."