by David Lewellen
Internationally acclaimed violinist Gil Shaham spoke recently by phone about the Tchaikovsky Concerto, music in his home, and his outside pursuits.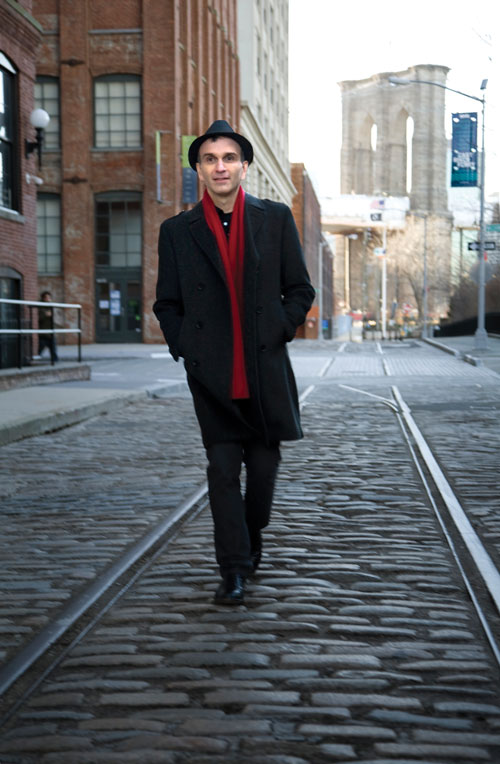 The Tchaikovsky concerto is such a familiar piece. How do you keep it fresh for yourself or audiences?
I've never had a problem with that, because the writing is so amazing. When I walk onto the stage, I'm confident that I have a story to tell that will keep the audience's attention for 30 minutes. It's an incredible journey.
The first movement is long and flashy and ends with a flourish. How do you pace that journey? How do you keep the rest from being an anticlimax?
There's kind of a Beethovenian classical arc to the piece. There's a battle between major and minor, B-flat and B-natural, F and F-sharp. The first movement ends spectacularly, but it doesn't resolve everything. The second movement has a very poignant, sad, minor feel to it, and at the end the solo violin soars up to a high B-flat, with a sense of "where do we go from here." It's only after the introduction to the third movement that we really finally arrive at D Major.
You're doing the Tchaikovsky with other orchestras this fall, and Brahms and Beethoven and the Bartók second. How many pieces do you have ready to go at any given time?
I would say about none (laughs). There are pieces I could bring back with a couple hours of practice, but it's really a lifetime of study. Recently a young violinist asked me how I prepare for a performance, and I didn't know how to answer. I've spent my lifetime with these pieces, and you grow and bring new things to music.
So your interpretation changes as you get older?
Yes. Today I see things very differently from the way I used to. I feel like I have more perspective now than I did then.
You mentioned your conversation with a young violinist. Do you do much teaching?
I don't feel like I have the skills to teach. Teaching is such amazing, important work. But I do masterclasses sometimes, and it's encouraging to see how many young people are so passionate about this art form.
What about your own children?
We have two teenagers and a 7-year-old. I try to say as little as possible, but all three of them seem to be into [music], so we try to be encouraging. When the teens were younger, they would say, "Do I have to practice today?" and I would say, "I don't know, what does your teacher say?" Eventually they stopped asking. But they listen to classical music on their headphones, which is impressive to me.
What do you listen to when it's not for work?
Pretty much whatever my kids listen to. It's not exclusively classical, so we hear whatever they have on. We hear Carly Rae Jepsen's album around the house.
A while ago, you finished a project of performing and recording violin concertos from the 1930s. Anything similar on the horizon?
The 1930s project was partly an excuse to play music I love, but it was an amazing confluence of concertos by great composers—Barber, Berg, Stravinsky, Britten, Hindemith, Prokofiev, the list goes on. And it's very interesting that there's no pattern or common factor between them. Lately I've been performing with The Knights, a chamber orchestra that gives a new approach to the Beethoven and Brahms concertos. And those performances also included two CSO musicians—Chris Pell, the principal clarinet, and Marty Garcia playing bassoon.
How do you handle the virtuoso technique in the Tchaikovsky?
Tchaikovsky was fluent in violin technique, and it's very easy to see his influence in composers who came after him writing for violin. Yes, it's demanding, but I do find it very playable. It's really a violinist's dream.