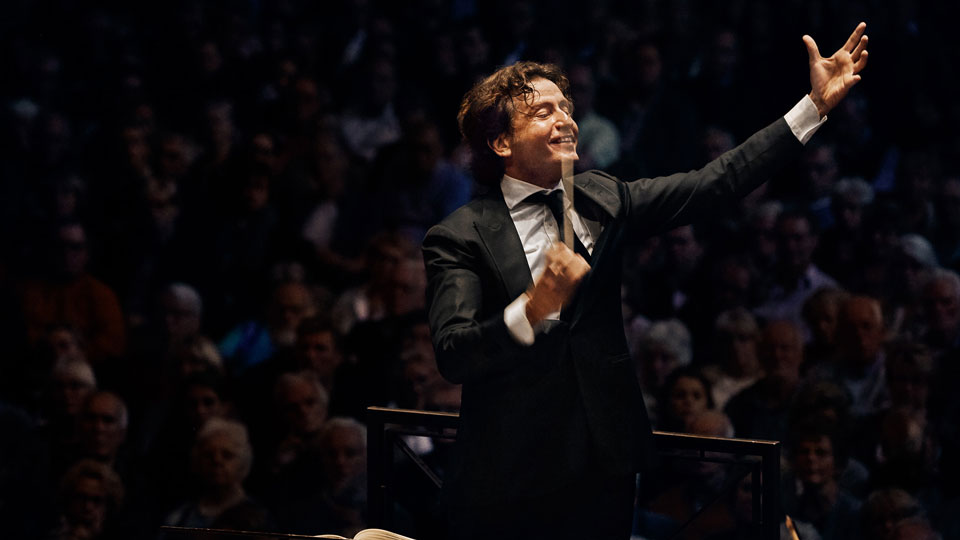 Fanfare Cincinnati: During your Cincinnati performance, you will be conducting a contemporary work (Francisco Coll's Hidd'n Blue) along with two classic works (Falla's Nights in the Gardens of Spain and Dvořák's Symphony No. 9, From the New World). In curating a concert of both contemporary and classic works, how do you decide which pieces to perform? How do all three of these works relate to one another?
I enjoy the puzzle—starting from one concrete composition then adding pieces to build a program. Sometimes all pieces included in a program represent one historic period, genre or origin; but I often prefer the contrasts that come from pieces that are not directly related. In the first half of this concert we have two Spanish composers, but they are separated by 100 years. Falla is one of the best and most representative composers of Spain, and Francisco Coll represents the future, as he is extremely talented and already established for his young age. I wanted to introduce to the audience in Cincinnati the music of a living composer who would have something in common with Falla and at same time offer a remarkable contrast.
Dvořák's Symphony is one of the most popular pieces of the repertoire and does not really need a presentation. But it is important to notice that, as in Falla's Nights, folk songs and nostalgia give a very distinctive color and mood to this beautiful music.
FC: You have a very busy schedule this September! You will be leading the "New World" Symphony with the Orchestre Philharmonique du Luxembourg and traveling to Brazil, Argentina and Uruguay. What do you like about traveling with your orchestra? What appeals to you about touring with your fellow musicians in cities on the other side of the Atlantic?
It is a great chance to share time and emotions together, and fascinating how that can influence the development of our interpretations and the growth of our relationship. In this case, there are extra appealing elements, as it will be our first intercontinental tour together and we will be performing for the first time in all those cities, including the historic Teatro Colón in Buenos Aires.
FC: After your South American tour, you will be serving as guest conductor with the Toronto, Cincinnati and Birmingham symphony orchestras. As a guest conductor, what are some of the biggest challenges of conducting a "strange" orchestra? What are some of the biggest rewards?
In a way it is strange to confront a first rehearsal without knowing each other and, therefore, not knowing what to expect…but I love it. It is exciting to meet on stage and experience how we start interacting with each other—exchanging ideas, reacting to each other—and feel how the music takes shape, and to know that only a couple of days later we will be performing. It is something you can never anticipate beforehand, but that makes it a very interesting process. And when you give a good concert, I find it very rewarding, especially if you see that the musicians on stage enjoyed it too.