In Memoriam
The musical world lost a giant in Christopher Rouse on September 21. His final Symphony No. 6 will premiere with the CSO October 18-19. Rouse had spoken with Fanfare Cincinnati about this symphony in August.
Q&A with Christopher Rouse
by David Lewellen
The CSO presents the world premiere of Christopher Rouse's Symphony No. 6 October 18–19. The distinguished American composer recently spoke about his work process and what he listens for as an audience member.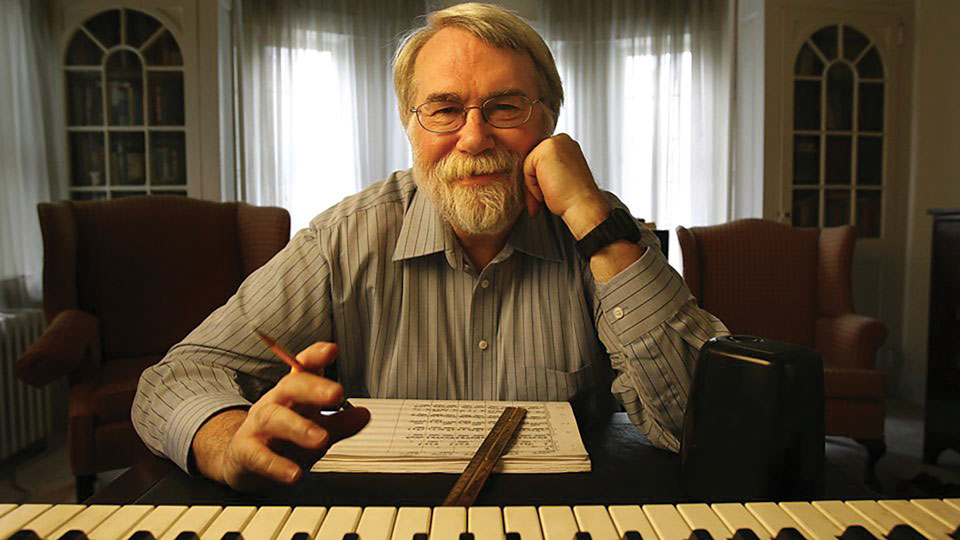 Tell me about your Sixth Symphony.
One of the first things I do is cast about for a form. I need to know what it's about on an expressive level, how it begins, how it ends, what's the expressive journey—because a piece of music is a journey. I decided I wanted the outer movements to be slow. So what's between them? I decided on four movements, and actually, I'd never written a four-movement symphony before. The third movement would be fast, and the tempo that was left for the second movement was moderato. And then I realized that was the architectural template of Mahler's Ninth, so should I salute the original piece? There aren't any actual quotations from Mahler, but the stuttering, unstable gesture that he uses in his first movement, I carried that over.
Speaking of Mahler, the form of the symphony has such a long, heavy history behind it. What does it mean to write a symphony in the 21st century?
Great forms and great concepts always have something new to offer. Even by Haydn's time, he had transformed the symphony from what Sammartini had done a few decades earlier. And then by the 19th century it had become this huge edifice. People have been saying for years that the symphony is dead, classical music is dead, opera is dead, but there's always something left. Writing a symphony to me is no joke. I didn't write my first until I was in my 30s, because I hadn't lived long enough to have anything to say.
How do the ideas that are already in your head interact with a commission to write a piece of a certain length by a certain date?
I'm not very good at occasional pieces, like something to celebrate the opening of a new hall. I'd rather be left to do what I feel like doing, and that was okay with the CSO, so that's what I did. I'm delighted to be able to write my first piece for this great orchestra. But the expressive world of the piece is rather dark. People who are expecting caps and horns and balloons are going to be disappointed. There's a tragic quality to this piece, and I'm sorry to frustrate people by not saying what it is or why it is.
What's the difference between writing a piece that takes up the whole second half of the program vs. the 5- or 10-minute piece that often represents "new music" on a program?
Well, first of all, there's a big difference between 5 minutes and 10 minutes. But it's very difficult to plumb emotional depths in a 7- or 8-minute piece. For something introspective, you choose a slow tempo, and it's amazing how fast 7 or 8 minutes go by. But a disproportionate amount of slow music carries the risk of boring the listener. Composing should be an act of communication, not self-gratification. I listen to music the same way that other people do—for emotional content, to see if this journey is a meaningful journey.
Really? You're not sitting there thinking, "That was a great modulation"?
I really try not to listen technically. I want what most people want out of the experience—does it move me or challenge me or have something to say?
Anything else to say to the audience in Cincinnati?
I'm sorry (laughs). No, I hope they find it meaningful. I'd be sorry if the symphony doesn't speak to people, but truly upset if it bores them.
The CSO is honored to premiere Christopher Rouse's sixth and final symphony. Learn more about tickets to the performance.