Welcome from the President and CEO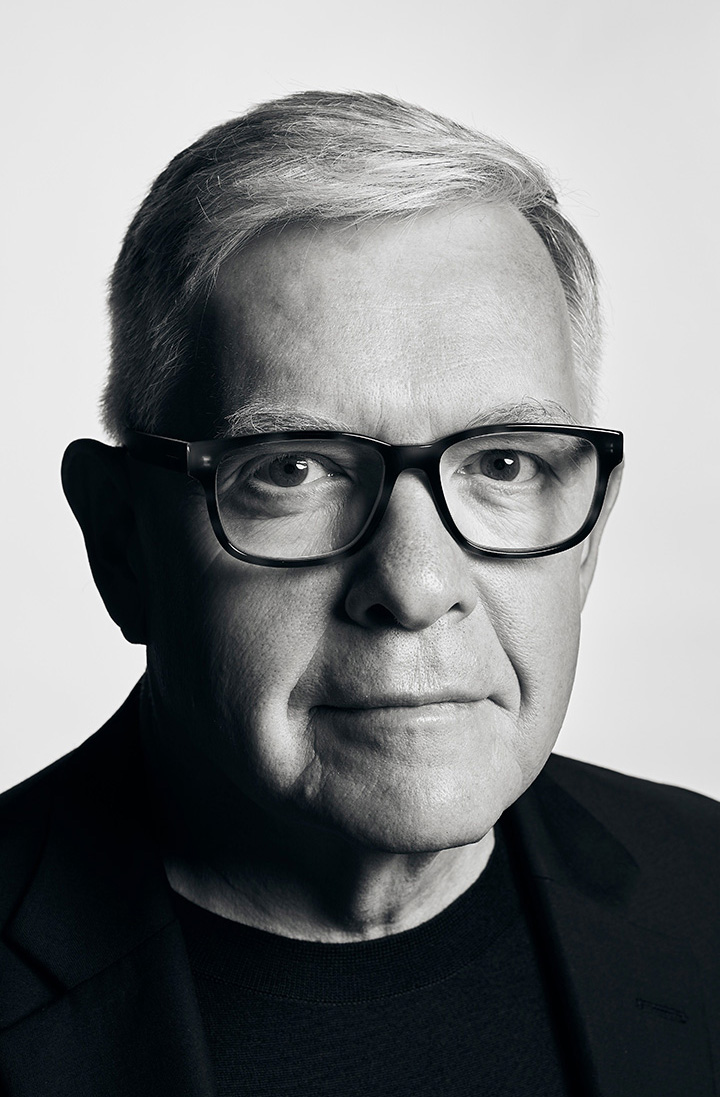 Dear Friends,
Welcome to the 2022–23 season! The cover of this issue of Fanfare Magazine is symbolic, as we have taken to heart the all-encompassing themes of resurrection and renewal. This season marks our full return to pre-pandemic activity for the CSO, Pops and May Festival, and the sheer number of performances—more than 90 this season—along with welcoming 10 new musicians and two new assistant conductors to the Orchestra, is indicative of our rebirth. We are emerging on the other side of the pandemic transformed. We are stronger, more flexible, and more dedicated to seeking inspiration and sharing it with you. Thank you for joining us this season.
In this issue of Fanfare Magazine, our stories will take you behind the stage and into the artistic lifeblood of this organization. From Charles Ives and Christopher Rouse to Robert Schumann and Sergei Rachmaninoff, Ken Smith reports on the opening four concerts of the CSO's season, which begins, fittingly, with Mahler's Resurrection Symphony, led by our Music Director Louis Langrée. Film scores, rap and a celebration of women in song open this year's season of the Pops, and David Lyman's story explores how these seemingly disparate genres are essential to the mission of the Cincinnati Pops. Finally, we honor Hispanic Heritage Month by hearing from members of our organization about what this celebration means to them.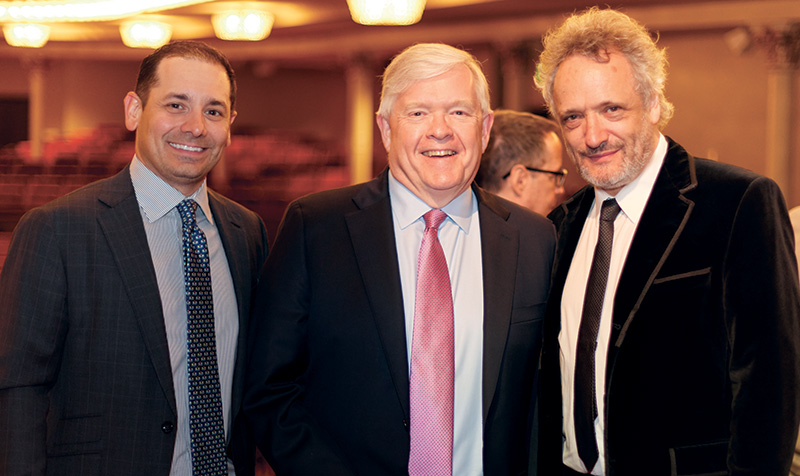 We also take this opportunity to thank Rob McDonald, who served as our Board Chair (2019–22) during the most challenging period in the Orchestra's recent history. When Rob agreed to serve as our leader, we both anticipated a period of relative calm, compared to the previous years that saw the Orchestra's migration to the Taft Theatre and return to a renovated Music Hall, and the beginning of my tenure as President and CEO of the Orchestra. Little did we know that we were on the precipice of a global pandemic and a call for racial justice on a scale that hasn't happened since the 1960s civil rights movement. These events affected each one of us. They forced us to stop, reflect, accelerate change, and reimagine what it means to be a person, a business and an orchestra in this world.
To arrive at the start of the 2022–23 season has taken nothing short of tenacity, passion, and a relentless commitment to artistry in service to our community. Rob was central to our ability to navigate these challenging times, and, with his leadership we created a 10-year Strategic Plan, committing to new strategic priorities as well as the affirmation of the enduring pillars that have guided us from the beginning. In addition, Rob has overseen and contributed to a remarkable increase in diversity on our Board of Directors and the creation of the Community Advisory Council.

Rob led the way, along with the Board, in his people-first commitment, as we worked to control costs and fundraised to safeguard the future of the Orchestra. During his time, our team also pivoted and embraced digital innovation, livestreaming concerts for free to more than 1.7 million people thereby creating a global community of virtual concertgoers. With Rob's tenaciousness, we opened the Andrew J. Brady Music Center and ICON Festival Stage to great acclaim. Rob's time as Board Chair also included remarkable milestones and successes, such as the celebration of the CSO's 125th anniversary and two Grammy nominations, one each for the CSO and the Pops. In the middle of it all, Rob and Alexa welcomed their beautiful daughter Halle to the world. We are deeply grateful for Rob's leadership, and we look forward to his ongoing guidance of our Orchestra and the industry as a new member of the League of American Orchestras Board of Directors.

This season we welcome Dianne Rosenberg as our new Board Chair. An avid supporter, champion and long-time friend of the Orchestra, Dianne will help shape the future of the CSO in our community, drawing from her experiences chairing boards of many local institutions, fundraising, and guiding institutional strategy. She will be leading one of the most diverse Board of Directors that the Orchestra has ever seen, and, through the guidance of our Board, the CSO will continue to make progress towards reflecting our community and the world around us at every level—on stage, behind the scenes, and in neighborhoods throughout the region. We look forward to Dianne's leadership in this new capacity.
Finally, we thank you—our audiences—for being here with us. Your enthusiasm inspires the work that we do, and we are honored to create meaningful musical moments with you. Best wishes to all and cheers to another year full of music.
With gratitude,

Jonathan Martin