Q&A with Katia & Marielle Labèque
by Kayla Moore
KATIA LABÈQUE:
It is well known that you perform with your sister, Marielle, as a piano duo. But perhaps not as well known is your duo with violinist Viktoria Mullova. How do these two different musical relationships enhance your career as a professional musician?
I never think in terms of career and I never did; I think in terms of pleasure, and I am happy to be able to do both. Right now we have so many new projects with Marielle that all my time and energy goes into those.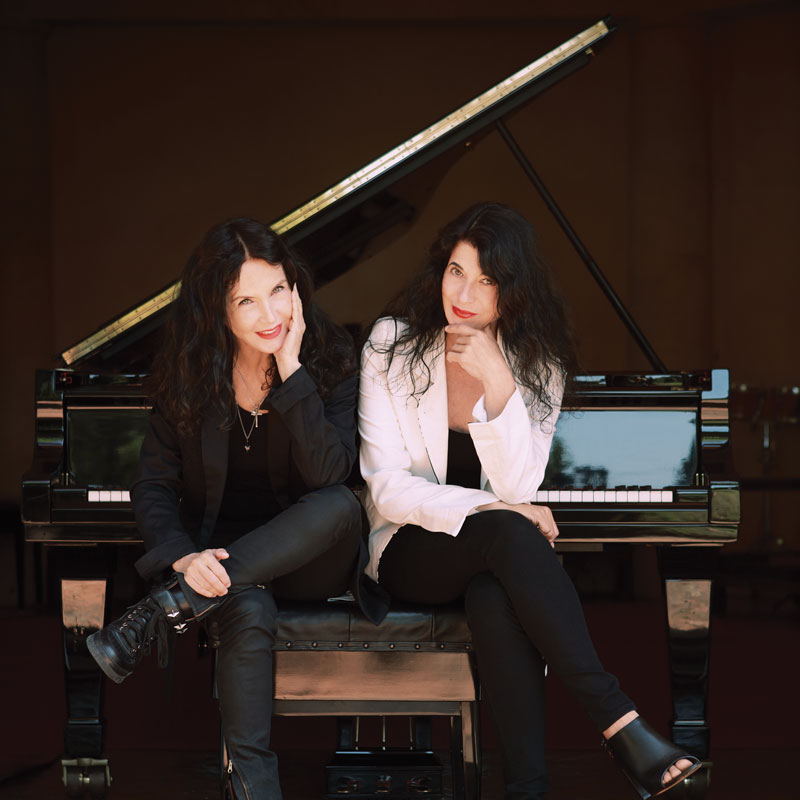 How do you balance these different musical projects?
I have to make a choice and right now my priority is the new Minimalist Dream House quartet with Bryce Dessner and David Chalmin, and also a project we have with soprano Barbara Hannigan.
Aside from classical music, what artists or genres of music outside the world of classical influence your own music-making?
Certainly Thom Yorke and Bryce Dessner; they are two amazing artists, fantastic composers, and great friends.
MARIELLE LABÈQUE
From a young age, you have been practicing and performing piano works. What types of music are you most drawn to?
I like to change repertory. I have done it all my life. I don't want to decide which one is more important. It would be impossible not to play Mozart, Schubert, Stravinsky, Debussy or Ravel, but I am always so happy to perform new music. Recently it was Bryce Dessner's new Concerto, but in June in NY we premiered Nico Muhly's new Concerto and then we will come back to Luciano Berio's Concerto, which we played so many times with Luciano himself conducting. We are also playing on fortepianos and we have a project to record Mozart with Giovanni Antonini and Il Giardino Armonico. Giovanni is an amazing musician, and his new record, La morte della Ragione, is so beautiful. I love to hear Baroque music. It's probably the music I listen to the most. I also love Opera.
You have traveled across the globe, performing with many acclaimed orchestras, conductors, and composers. Are there any performances that really stand out in your memory? And if so, what was special about them?
All concerts are important, of course, but I will never forget the atmosphere at Waldbühne in Berlin when we played for 30,000 people with the Berlin Philharmoniker and Simon Rattle. Also when we played in Schönbrunn with the Vienna Philharmoniker and my husband, Semyon Bychkov. We had more than 100,000 people in this amazing castle, broadcast live on TV! The weather was so beautiful, and there were fireworks at the end; it was really magical! I will never forget also our first concert with Thom Yorke at the Paris Philharmonie. It was so great to walk on stage with him and to listen to his very special voice, which we have been listening to for so many years.
Outside of music, what do you like to do in your spare time?
I love to walk in the mountains and on the beach. I love to run and to swim. I just need to move. I also love to follow my husband when I can (!), in Prague, London, Vienna or Bayreuth this summer to hear Parsifal.
KATIA AND MARIELLE
Alongside your careers as performers, you also have your own record label, KML Recordings. Why did you decide to start this project?
We started it with the reason of owning our own masters and choosing the repertory we really wanted to record. This is a very simple reason.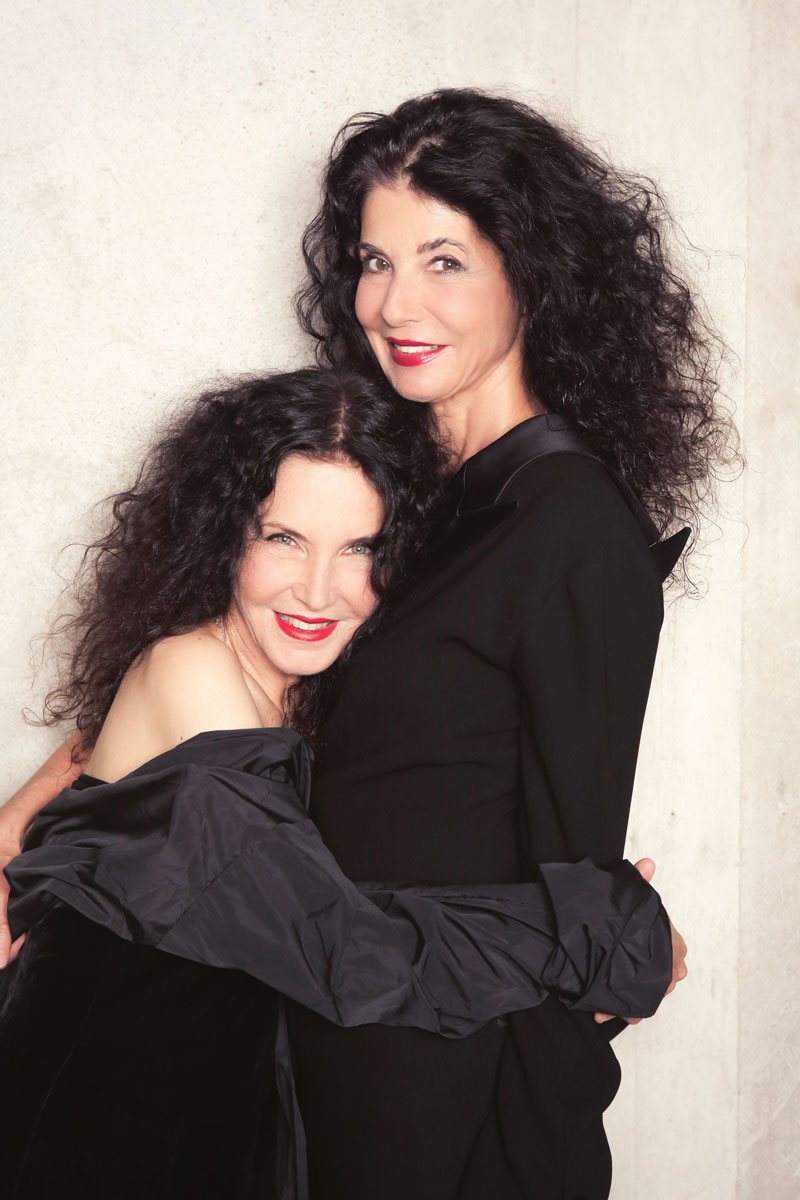 While in Cincinnati you'll be performing the U.S. premiere of Bryce Dessner's Concerto for Two Pianos, specifically written for you as a duo. What was it like playing this piece for the first time, as well as giving both the world premiere (in London), and now the U.S. premiere?
Bryce wrote one of the best Concertos we have in the repertory for two pianos, and this is important because our repertory with orchestra is smaller than the ones we have in recital. A premiere is always a challenge, because when you bring a piece for the first time to your audience, you want to be sure you give the most for the piece. We were helped in London because Bryce was with us, and nothing is as precious as having the composer next to you. We are so happy to play this piece in Cincinnati with Louis because he has been a personal friend for many years, and we always love to play with him. Bryce Dessner will be also with us, as Cincinnati is the city where he was born.
What about Dessner's Concerto appeals to you as artists? What do you hope audiences will take away from its performance?
It is a beautiful Concerto, and extremely difficult and very well written for two pianos. It is a very strong piece, but also very poetic. It is a piece that connects with its audience every time.