Eun Sun Kim recently spoke to Fanfare Cincinnati about her return to lead the CIncinnati Symphony Orchestra in this weekend's concerts.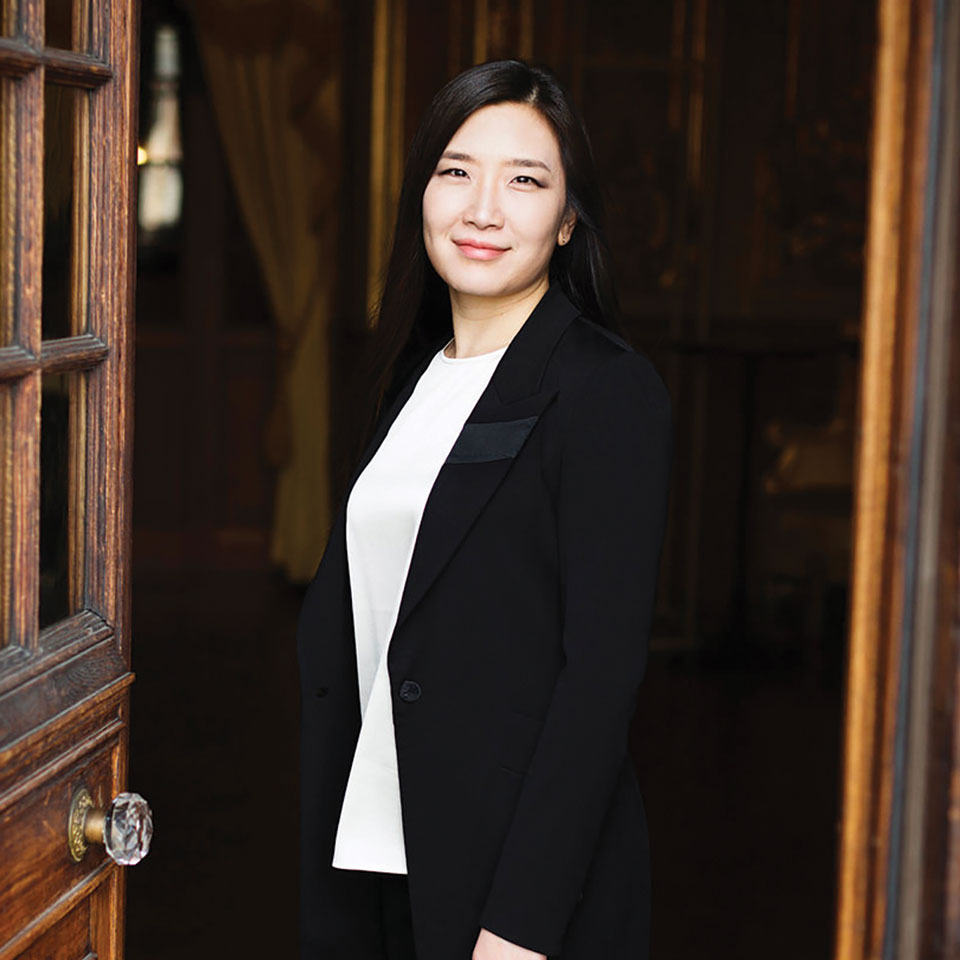 You made your concert debut with the CSO and May Festival in 2018. What are you looking forward to upon your return to the Music Hall stage?
That was a lovely debut experience. I really enjoyed working with the musicians, and the chorus added such depth to the sound. It felt like a very warm public reception, though I'll admit I was nervous to play the American anthem, which was entirely new to me! In addition to reuniting with the players, I'm particularly look-ing forward to exploring the acoustic shifts, both with the recent renovations and without the chorus.
During this concert weekend you'll be conducting the world premiere of a Gabri-ella Smith co-commission, alongside pieces from Beethoven and Brahms. Do you see a common thread between each piece?
The Beethoven Violin Concerto and Brahms 4 are both major pieces in the standard repertoire, but the musical language of each is very rooted in its own time. I'm currently reading a fascinating book about the performance practice championed by Brahms in his lifetime, Brahms in der Meininger Tradition by Walter Blume, which has me excited to re-examine the Symphony through this new lens. The trick with any program, of course, is to balance the pieces in weight and time without it feeling too one-note to the audience. I hope these German pieces will be beautifully balanced by the world premiere commission by Gabriella Smith. There's something extra special about breaking new ground together, and conducting contemporary pieces is a particular joy for me because I initially went to school to study composition.
Anne-Sophie Mutter will be joining you on stage for performances of Beethoven's Violin Concerto. Have you collaborated with Anne-Sophie Mutter before? What strengths does she bring to this piece?
This will be my first time collaborating with her. She's such a respected artist and this is one of her signature pieces. Cincinnati audiences are quite lucky to have the chance to experience her in this repertoire.
What do you hope the audience will take away from these performances?
I hope the music speaks to them, that they can be swept away in the virtuosity of the violin concerto and also experience the thrill of creating something for the very first time. It's such a special group of players, and I'm really looking forward to exploring this range of musical landscapes together.