Saluting the Women Founders of the CSO
The Cincinnati Symphony Orchestra (CSO) officially opens its 125th season with a concert featuring Katia and Marielle Labèque performing the U.S. premiere of Bryce Dessner's Concerto for Two Pianos. The sisters are famous throughout the world for their virtuosity and passionate performance styles, and Dessner is well known for his avant-garde compositions and musical dexterity, able to switch seamlessly between classical and rock genres. This opening concert (September 20–21), with its high-caliber soloists and Cincinnati-born composer, is a fitting tribute to the vision of the 15 women who founded the CSO in 1894, as they bucked trends and social norms to establish the city's first permanent Orchestra.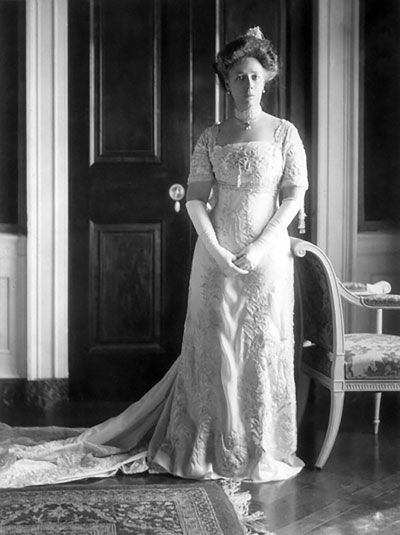 Led by Helen Herron Taft (whose husband, William Howard Taft, would become the 27th President of the United States in 1909), the 15 women established the Cincinnati Orchestra Association Company "for the purpose of providing a permanent orchestra of a high standard for Cincinnati." Taft served as the Association's first president and, during her term, oversaw the growth of the Orchestra from 48 to 60 musicians under the direction of the CSO's first music director, Frank Van Der Stucken. She and a committee of 25 women (including the original 15 female directors) also started the CSO's first subscription drive. According to their pitch, a $5.00 annual membership "would give yearly a series of concerts of a high degree of artistic excellence, which, with the aid of distinguished soloists, will be repaid many times in benefits financial, social and artistic…."
The legacy of these forward-thinking women, many of whom founded other cultural and philanthropic initiatives in Cincinnati (including some of the first visiting nurses associations in the city) continues today. But who were these pioneering women we need to thank? What were their names? For many, we only know them by their husband's names as recorded in archival documents—"Mrs. Thomas Wood" or "Mrs. Frank A. Lee"—which was how married women were introduced in society at the time. Thankfully, two volunteer historians here at the CSO, sisters Nancy and Patty Wagner, are leading a small team of researchers to discover more about the founding women of the Cincinnati Symphony Orchestra and their contributions to the artistic life of the city.
If you would like to help in this endeavor, please fill out a volunteer application for Office Assistance and mention your interest in CSO 125.