CSO Appoints New Orchestra Members
CSO Appoints New Orchestra Members
Following extensive, highly competitive auditions, the Cincinnati Symphony Orchestra (CSO) announced two orchestra seats have been filled, effective September 2019.
An endowment campaign announced in 2015 included 14 newly endowed Orchestra chairs and resulted in a multi-year process to raise the complement to 90 full-time musicians.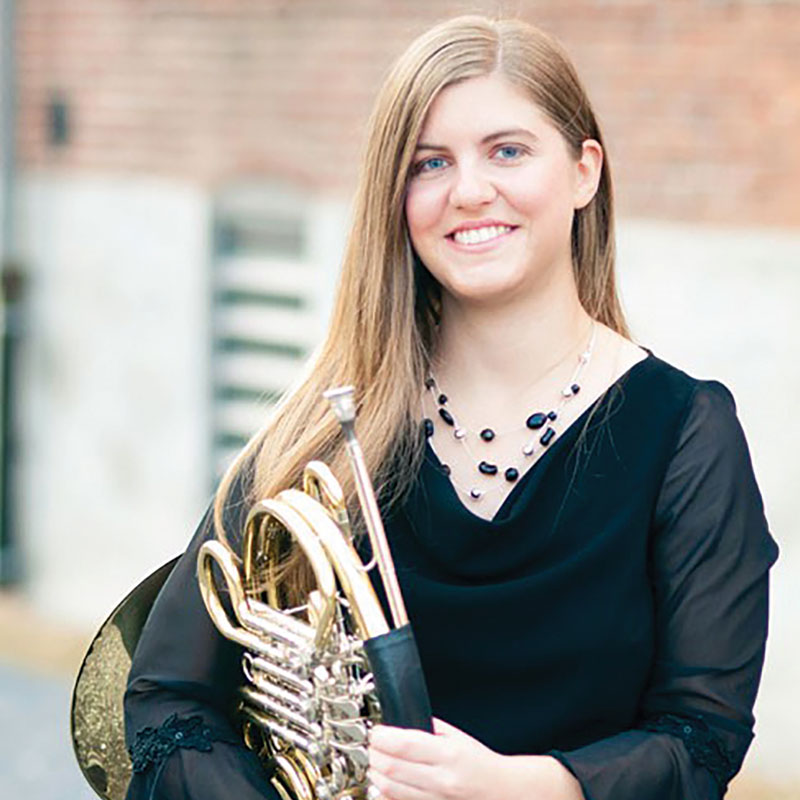 MOLLY NORCROSS, Assistant Principal and Utility Horn
Hailed by Alan Kozinn in The New York Times as giving "a magnificent performance: precise, passionate, and supple," horn player Molly Norcross was named Assistant Principal and Utility Horn. Previously she held the positions of Principal Horn of the Fort Worth Symphony and Associate Principal/Third Horn of the San Antonio Symphony. Additionally, Norcross is the Principal Horn of the New Hampshire Music Festival Orchestra. She has performed as Guest Principal Horn with the New York Philharmonic, St. Paul Chamber Orchestra and Naples Philharmonic (FL), and enjoys frequent substitute appearances with her "hometown" Philadelphia Orchestra, as well as performances with the Boston and Dallas symphony orchestras.
She has performed solo concertos with the Fort Worth Symphony Orchestra, Music Academy of the West Festival Orchestra, Juilliard Orchestra, New Juilliard Ensemble and at the New Hampshire Music Festival.
Norcross has given numerous solo recitals in New York City, Boston and Taipei, often incorporating works for the lesser-known Wagner tuba and natural horn.
An avid chamber musician, she has recently appeared in the Cliburn Festival: Iconic Paris series, Basically Beethoven Festival, Spectrum Chamber Music Society and Wedgewood chamber music series in the Dallas/Fort Worth area, and the Music in the Mountains series in New Hampshire.
Norcross received her Bachelor and Master of Music degrees from The Juilliard School, and pursued additional professional studies at the New England Conservatory, studying with William Purvis, Jennifer Montone and Richard Sebring, respectively. She has been a participant in numerous summer festivals, including the Tanglewood Music Center, Music Academy of the West, Lucerne Festival Academy in Lucerne, Switzerland, and the Norfolk and Sarasota chamber music festivals.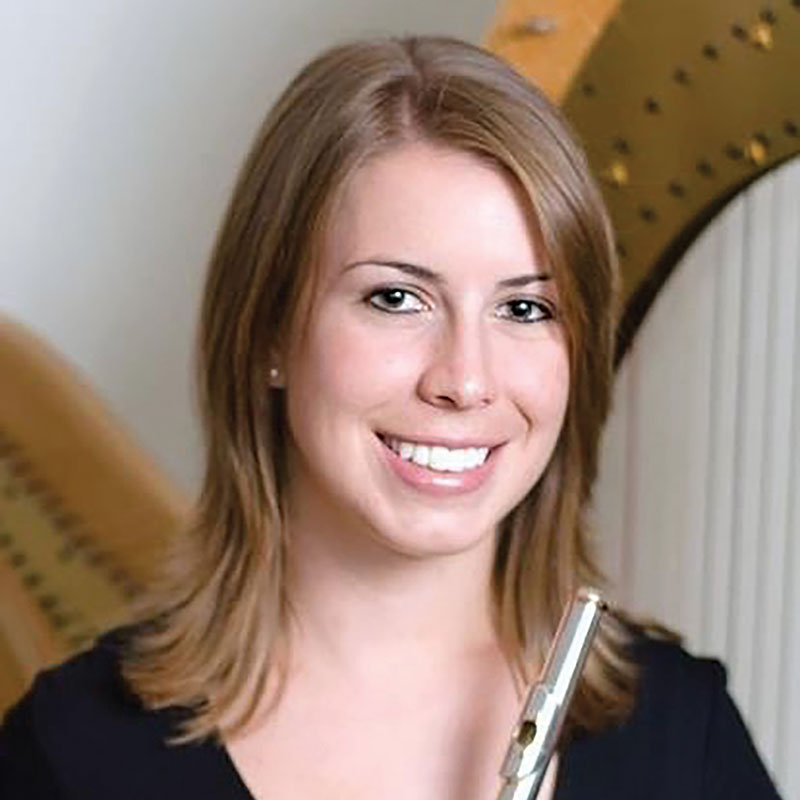 HALEY BANGS, Second Flute
Haley Bangs, a native of Colorado Springs, CO, joined the Cincinnati Symphony Orchestra as Second Flute. She previously served as Associate Principal Flutist of the Omaha Symphony Orchestra and Principal Flutist of the United States Navy Band in Washington, D.C. She has also performed with the Chicago Symphony Orchestra, Milwaukee Symphony Orchestra, Rochester Philharmonic Orchestra, Albany Symphony, Annapolis Symphony, Evansville Philharmonic, New World Symphony Orchestra, and the Colorado and Breckenridge music festival orchestras.
In addition to her performing career, Bangs is a passionate educator. Her teaching career began as a flute instructor for Holland Music Studios in Rochester, NY in 2008. She also served as a group flute and oboe instructor for the Eastman Community Music School's New Horizons Band. During the summer of 2009, she was a teaching assistant for the Seattle Youth Symphony's summer music program, the Marrowstone Summer Music Festival. From 2015 to 2017, Bangs was the teaching assistant for the flute studio of Bonita Boyd at the Eastman School of Music, where she taught flute lessons and led studio classes for students of both Eastman and the University of Rochester. During her doctoral residency at Eastman, Bangs was a flute instructor for the Eastman Community Music School. She has also served as a teaching artist for the Very Young Composers' Seminar, an educational program founded by the New York Philharmonic Orchestra.
Haley Bangs is a doctoral candidate at the Eastman School of Music, where she earned her Bachelor of Music degree in 2009. While performing in the U.S. Navy Band from 2009 to 2015, she was able to continue her graduate studies at the Catholic University of America's School of Music and received her Master of Music degree in 2015.
In her spare time, Bangs can be found taking care of her two dogs, Annie and Daisy, and enjoying the outdoors as much as she can. She is also an avid skier and scuba diver.
The CSO is also happy to welcome Austin Brown in the flute section and Austin Larson in the horn section for one-year appointments.