The MAC Award for Diversity and Leadership in the Arts (formerly the Nouveau Award) was founded by the Cincinnati Symphony Orchestra's Multicultural Awareness Council in 2017 in order to recognize local artists and supporters of the arts who have worked to advance the inclusion of underrepresented communities in the arts. The MAC Award is given annually to individuals who champion the value of difference and embody a passion for promoting diversity and inclusion in the arts. Leaders from all arts disciplines are eligible for consideration.

Past recipients of the award include William Joel McCray (former educator and co-founder of the Robert S. Duncanson Society at Taft Art Museum), Kathy Jorgenson-Finley (former Community Engagement and Diversity Manager for the CSO), Marion Peraza (music teacher and coach for CSO Nouveau Chamber Players), Toilynn O'Neal Turner (arts advocate and DEI educator), and Tracy L. Wilson (Director of Community Engagement and Education at Cincinnati Opera).
Congratulations to the 2021-2022 MAC Award recipient Kick Lee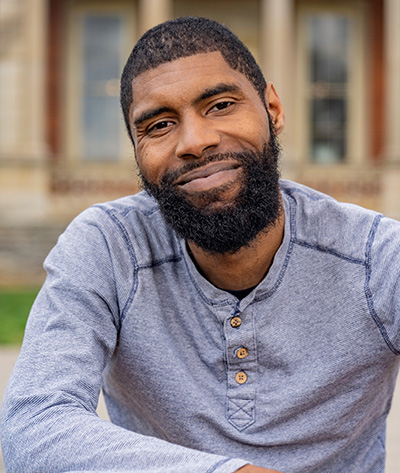 A native of Cincinnati, Kick Lee has worked in the music industry for over 18 years and has multiple music works licensed and placed in advertisements with companies, such as Disney, Toyota, Samsung, Puma, and Xbox. Devoted to the advancement of music creatives in the Cincinnati region, Lee founded the Cincinnati Music Accelerator (CMA), Ohio's first music career accelerator organization, which focuses on connecting people, building diverse relationships, and providing creatives with opportunities to learn, create, and propel their careers.