The Multicultural Awareness Council (MAC) of the Cincinnati Symphony Orchestra (CSO) announced Kick Lee as the 2021-2022 recipient of its highest honor: the MAC Award for Diversity and Leadership in the Arts. This annual award recognizes local artists, administrators and visionaries who have forged paths for the inclusion of underrepresented communities in the arts.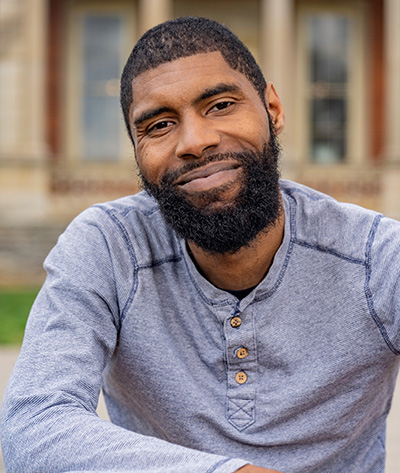 A native of Cincinnati, Kick Lee has worked in the music industry for over 18 years and has multiple music works licensed and placed in advertisements with companies, such as Disney, Toyota, Samsung, Puma, and Xbox. Devoted to the advancement of music creatives in the Cincinnati region, Lee founded the Cincinnati Music Accelerator (CMA), Ohio's first music career accelerator organization, which focuses on connecting people, building diverse relationships, and providing creatives with opportunities to learn, create, and propel their careers. Since CMA's inception, hundreds of musical entrepreneurs have been supported in the Cincinnati region through programs such as The Street Stage Project (SSP), in partnership with Cincinnati Center City Development Corp. (3CDC), the CMA Mobile Stage trailer, the Music Business Academy, and the CMA Music Studio. Lee also founded KL Studios Inc., a recording studio specializing in audio recording, audio production, post-production and music licensing for television, film, trailers, and commercials.
"Kick is an accomplished professional and someone who understands the needs of musicians and creators and what it takes to be a successful contributor to the music community here in Cincinnati and abroad," said CSO President and CEO Jonathan Martin. "In particular, his work on behalf of the Cincinnati Music Accelerator speaks to that deep understanding, and the programs that have been created to connect and provide opportunities to musicians of all backgrounds have already made an impact on the people who participate as well as the diversity of music offerings that have resulted from his work."
"My life's goal has always been to help and serve those in our region and to enhance their musical gifts in a distinct way. I am honored to be receiving the MAC Award for Diversity and Leadership in the Arts," said Lee.
The MAC Award for Diversity and Leadership in the Arts (formerly the Nouveau Award) was founded by the Cincinnati Symphony Orchestra in 2017 in order to recognize local artists and supporters of the arts who have worked to advance the inclusion of underrepresented communities in the arts. The MAC Award is given annually to individuals who champion the value of difference and embody a passion for promoting diversity and inclusion in the arts. Past recipients of the award include William Joel McCray (former educator and co-founder of the Robert S. Duncanson Society at Taft Art Museum), Kathy Jorgenson-Finley (former Community Engagement and Diversity Manager for the CSO), Marion Peraza (music teacher and coach for CSO Nouveau Chamber Players), Toilynn O'Neal Turner (arts advocate and DEI educator), and Tracy L. Wilson (Director of Community Engagement and Education at Cincinnati Opera).