Bring the CSO to your classroom
Make the music up close and personal for your students by bringing a chamber ensemble performance or instrumental coach from the CSO to your school!

Types of Visits:
Classroom Performance
Assembly Performance (multi-grade)
Instrumental Coaching
Ensemble Rehearsal (conductor schedule pending)
Career Day Presentation
Interactive Performances

Request an in-school field trip for your students with a CSO musician ensemble. These 45 to 60 minute performances (or two back-to-back 45 minute performances) are designed to expose students to a variety of music, familiarize them with orchestral instruments and give them the opportunity to get the know the musicians who make up the orchestra. To learn more or register, select our Musicians In Schools request form below.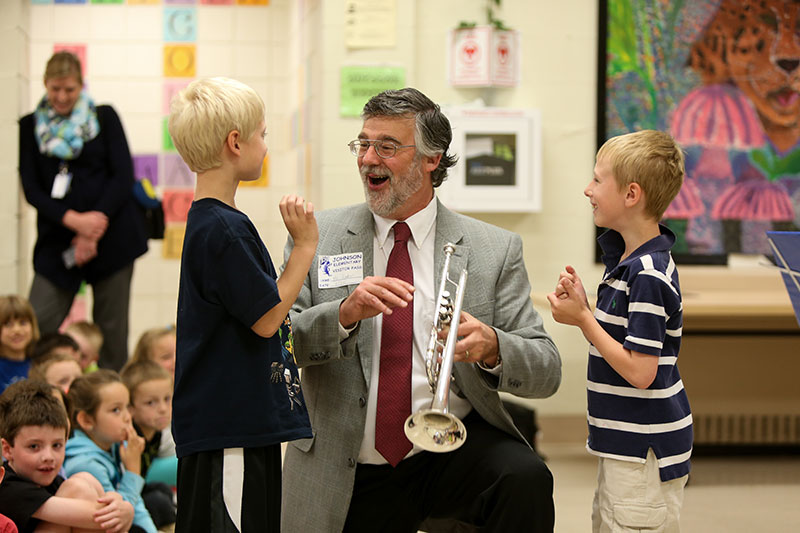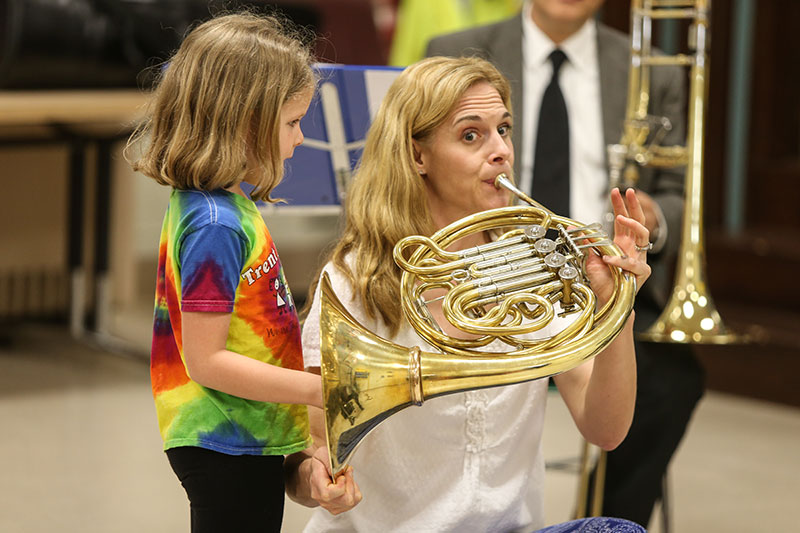 K-6
With any of these ensembles, your students will explore how vibration and sound is created when musicians play beautiful music. Students will learn about the unique qualities of each ensemble instrument, hear a range of music, and ask questions to the musicians!
7-12
A chamber performance in the classroom brings an up close experience for band or orchestra students to see professionals play their instruments and work together as an ensemble. Pair this performance with a discussion or Q&A with the musicians for aspiring students or sectionals.


Ensembles Available:
Solo musician
String Duo
Brass Trio
String Quartet
Woodwind Quintet
Instrumental Coaching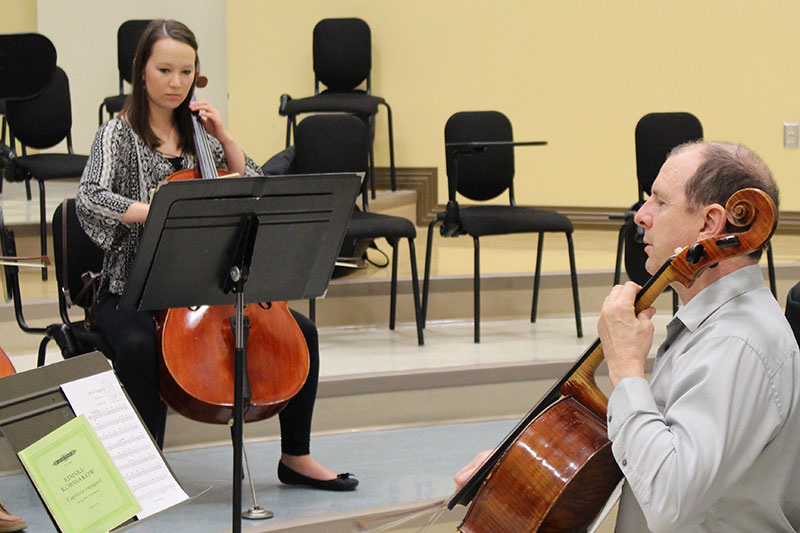 Schedule a CSO musician to come lead a sectional practice with your middle, high school or college music students. Musicians can help your students prepare for their upcoming performances through sectional or small ensemble coaching. To request in-school coaching, complete the Musicians In Schools request form below.
Are you a community organization or group looking to arrange a musician visit? Find out more.
Stay up to date!
Stay up to date with us by "liking" our CSO Educator Network Facebook Page!