MAC Music Innovator Concert
June 11, 2022, 7:00 pm | Word of Deliverance Ministries
Program:
Antoine T. Clark, conductor
Denielle Wilson, cello
Kaylaa Betts, spoken word artist
Cincinnati Symphony Orchestra, Louis Langrée, Music Director
Antonín DVOŘÁK: Symphony No. 9 in E Minor, Op. 95, From the New World
I. Adagio—Allegro molto
James LEE III: Ameri'can
Joel THOMPSON: breathe/burn: an elegy for solo violoncello and orchestra
Kaylaa BETTS: Spoken Word piece
Florence PRICE: Adoration
Carlos SIMON: Amen!
Read the Article: MAC Music Innovator Antoine T. Clark Taking Steps to Change the Face of Classical Music in Cincinnati
Thank you for attending the MAC Music Innovator concert. After the program, we'd love to hear your thoughts about the concert—fill out a brief survey:

MAC Music Innovator Concert Survey
Artistic Leadership and Orchestra Roster

Elementz is Cincinnati's premier Hip Hop Cultural Art Center. Founded in 2002 as a direct response to the killing of Timothy Thomas, a young black man, and the social unrest in Over-the-Rhine that followed, Elementz was created to give voice to young people in the urban core and to disrupt the status quo, encouraging positive change in the community through civic engagement.
Today, Elementz embraces and leverages the richness of Hip Hop Culture to continue to help the young people we serve to be catalysts of change and to engage in creative futures. We work to intentionally Preserve, Protect and Advance Hip Hop as art, culture and a global economic and creative force, while helping our young people prepare for the creative workforce by providing academic and social-emotional support as well as exposures to generate opportunities for future success.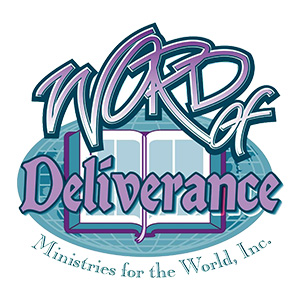 Now in its 31st year, the CSO's Multicultural Awareness Council (MAC) is a group of diverse community volunteers whose mission is to foster and increase awareness of the Orchestra and its activities through diverse music programs, educational and community partnerships, scholarships for talented, underrepresented student musicians, and audience development initiatives. MAC volunteers support the work of the CSO in a number of ways, including leadership, fundraising and guidance for CSO diversity, equity and inclusion initiatives; helping increase awareness of CSO and Pops programs; hosting special events and receptions; and volunteering at CSO and Pops concerts and events. The annual MAC Award for Diversity and Leadership in the Arts recognizes local artists, administrators and visionaries who have forged paths for the
inclusion of underrepresented communities to participate in the arts, and the MAC Music Innovator program is an annual artist residency for leading African American classical musicians who embody artistry, innovation and commitment to education and community engagement.