Gabriel Kahane
composer, lyricist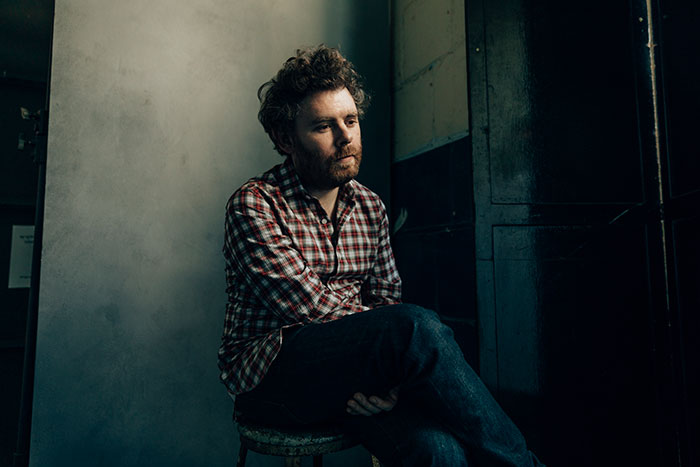 Gabriel Kahane is a musician and storyteller whose work increasingly exists at the intersection of art and social practice. Hailed as "one of the finest songwriters of the day" by The New Yorker, he is known to haunt basement rock clubs and august concert halls alike, where you'll likely find him in the green room, double-fisting coffee and a book.
He has released four albums as a singer-songwriter, including, most recently, the intimate Book of Travelers (Nonesuch Records), which Rolling Stone called "a stunning portrait of a singular moment in America." As a composer, he has been commissioned by many of America's leading arts institutions, including the Brooklyn Academy of Music, Carnegie Hall, the Los Angeles Philharmonic, Orpheus Chamber Orchestra, and the Public Theater, which in 2012 presented his musical February House.
In 2019, Kahane was named the inaugural Creative Chair for the Oregon Symphony, following the premiere in Portland of his oratorio emergency shelter intake form, a work that explores inequality in America through the lens of housing issues. The piece was released as an album in March of 2020, and is scheduled for performance by half a dozen other American orchestras in the coming years.
Kahane's discography also includes 2014's The Ambassador, which received an acclaimed staging at BAM, directed by Tony and Olivier Award-winner John Tiffany; an album of chamber music, The Fiction Issue, with the string quartet Brooklyn Rider and vocalist/composer Shara Nova; a recording with The Knights of his orchestral song cycle Crane Palimpsest; as well as the original cast album for February House.
A frequent collaborator across a range of musical communities, Gabriel has worked with an array of artists including Paul Simon, Sufjan Stevens, Andrew Bird, Phoebe Bridgers, Caroline Shaw, and Chris Thile. After nearly two decades in Brooklyn, Kahane relocated with his family to Portland, Oregon, in March of 2020.