The CSO is proud to feature LGBTQ+ artists and composers throughout the season, and to participate in events across the city celebrating diverse voices.
The CSO's commitment to inclusion
Walking the walk for 20+ years to celebrate equality and honor identity
Named a 2020 leader in gender equity by Queen City Certified
First arts organization in Cincinnati to extend same sex domestic partner benefits to employees
Pride-related events launched in 2000
Sexual orientation and gender identity and expression included in the organization's equal opportunity employment statement in 2019
CSO staff and volunteers participate in the annual Cincinnati Pride Parade
LGBTQ+ representation on the CSO Board of Directors and senior management team
The CSO's Multicultural Awareness Council recently celebrated its 30th anniversary
20/21 Artists and Composers
While the full slate of LGBTQ+ programs for the 20/21 season were not possible due to COVID restrictions, we continue to acknowledge the 100+ year (r)evolution of the LGBTQ+ community in the arts and the broader community. During our re-scaled season of in-person and digital concerts JAN-MAY 2021, we welcome CSO Creative Partner Matthias Pintscher, vocalist Darius de Haas and others who are able to live their lives out and proud. Join us to revel in the amazing artistry and reflect on the complicated history of the LGBTQ+ members of our world.
MAHLER'S THE SONG OF THE EARTH
March 5-6, 2021 | 7:30 pm
CSO Creative Partner Matthias Pintscher conducts Mahler's penultimate work expressing the cruelty and beauty of life. Tickets + Info
This program will also premiere on our Digital Concert Series on MAR 27.
MID-CENTURY SONGBOOK: Ella, Nat and More
April 2-3, 2021 | 7:30 pm
Darius de Haas joins the Pops to deliver smooth and swinging tunes from Nat King Cole, Sam Cooke and more. Tickets + Info
This program will also premiere on our Digital Concert Series on APR 3.
Sponsors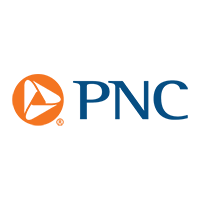 Support LGBTQ+ artists and programs with us!
Join us as a donor to the Orchestra Fund and enjoy exclusive access and benefits along with pride in knowing you are making a difference in representing the LGBTQ+ community on stage and beyond. Give today!