Winstead Chamber Music Series
We're excited to welcome you to the 23/24 inaugural Winstead Chamber Music Series performances. This season features music that will enhance your love for chamber music and leave you feeling inspired —curated by your very own CSO musicians and performed in the intimate setting of Wilks Studio at Music Hall.
These performances routinely sell out. Subscribe to all 4 performances to secure your spot! Individual performances on sale SEP 21.
23/24 Winstead Chamber Music Series
The Winstead Chamber Music Series invites you to experience music that is personal and engaging, with works chosen by CSO performers for the intimate setting of Harry T. Wilks Studio at Music Hall. Enjoy performances up close where every performer is a soloist and music extends beyond the reaches of expression.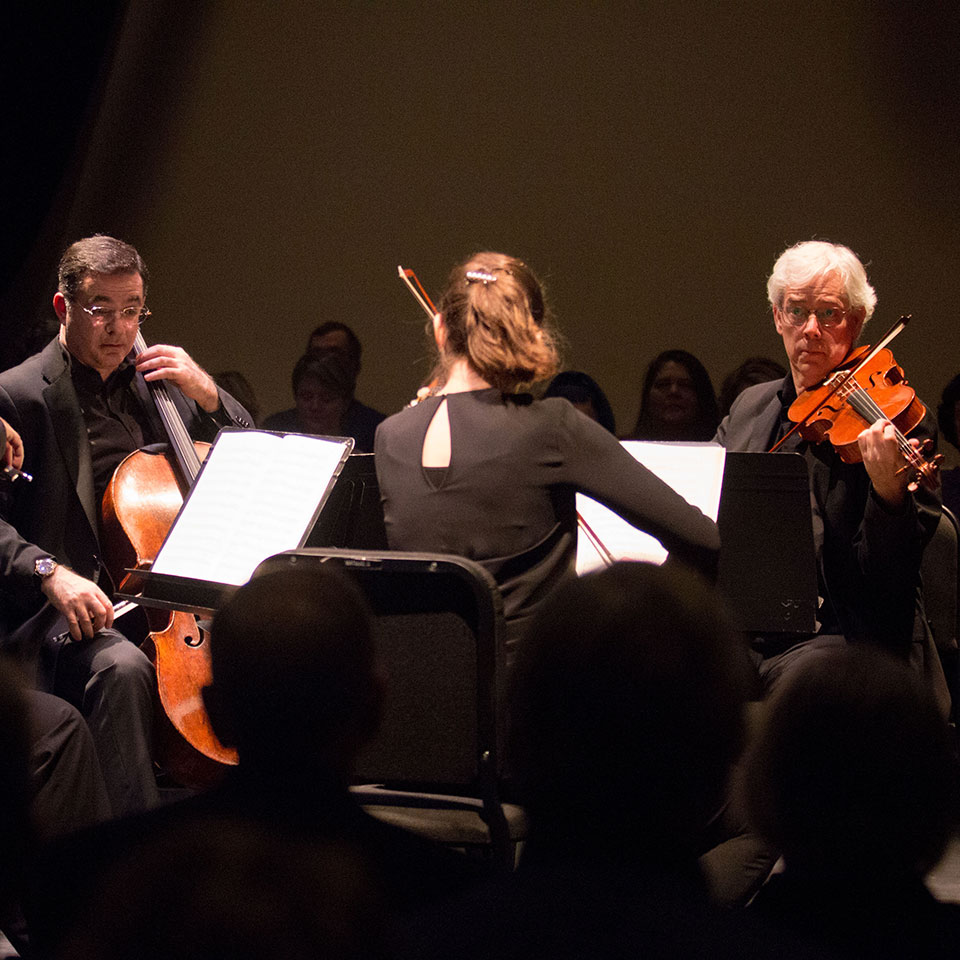 Purchase Chamber Player Series
Renew Chamber Player Series