We are a close community of people who celebrate the arts and support LGBTQ artists and programs—all while having a fabulous time together. Whether you are a music lover, an ally of the LGBTQ community, or just enjoy a good cocktail now and then—Spectrum welcomes you.
The 18/19 Spectrum series has concluded. Check back later for details about the 19/20 season. View other upcoming events.
CSO Spectrum Tea Dance 2019 Highlights
CSO Spectrum Co-Chairs 18/19 Season
Become a Spectrum sponsor and support LGBTQ artists and programs
Support Spectrum's mission at $1,000 level and enjoy great benefits. Contact Michelle Devine at 513.744.3363 or mdevine@cincinnatisymphony.org for details or to become a sponsor today.
Sponsors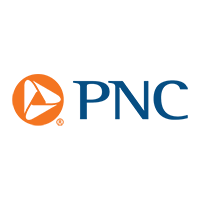 Stephen Peterson & Christopher Bolling
Shawn Scott & Neil Hoover
Mrs. Dianne Dunkelman
Freeman Durham & Dean Clevenger
Timothy Giglio
Bruce Preston & Doug Ignatius