Louis Langrée, Music Director, Louise Dieterle Nippert & Louis Nippert Chair
Louis Langrée has been Music Director of the Cincinnati Symphony Orchestra since 2013, Music Director of the Mostly Mozart Festival at Lincoln Center since 2003 and recently appointed Director of Théâtre national de l'Opéra Comique in Paris. Known for imaginative programming, Langrée began his Cincinnati tenure with Jennifer Higdon's On a Wire with Eighth Blackbird; Copland's A Lincoln Portrait, narrated by Maya Angelou; and Beethoven's Fifth Symphony. Two of his Cincinnati recordings were Grammy-nominated for Best Orchestral Performance: Transatlantic, with works by Varèse, Gershwin, and Stravinsky; and Concertos for Orchestra, featuring world premieres by Sebastian Currier, Thierry Escaich, and Zhou Tian. His Pelléas et Mélisande trilogy contrasted settings by Fauré, Debussy, and Schoenberg. A multi-season Beethoven [R]evolution cycle has paired the symphonies with world premieres and 20th-century masterworks, as well as recreation of the legendary 1808 Akademie. During the COVID pandemic, Langrée was a catalyst for the Orchestra's return to the stage in the fall of 2020 with a series of digitally streamed concerts, and then in January 2021 welcoming in-person audiences to Music Hall.
Between the start of his tenure and the conclusion of the CSO's upcoming 2022-23 season, Langrée and the CSO will have commissioned or co-commissioned 42 new orchestral works and he will have conducted 32 premieres from a wide range of composers, including Julia Adolphe, Daníel Bjarnason, Jennifer Higdon, Jonathan Bailey Holland, Kinds of Kings, David Lang, Missy Mazzoli, Nico Muhly, André Previn, Caroline Shaw, Julia Wolfe, and the world premiere of Christopher Rouse's Symphony No. 6, his final opus. Langrée and the Orchestra also commissioned 20 composers to write solo instrument fanfares for CSO musicians during the COVID pandemic, including Michael Abels, Marcos Balter, Peter Boyer, Courtney Bryan, Bryce Dessner, Ted Hearne, Tyshawn Sorey, Georgia Stitt and Du Yun, whose new works were premiered on the Orchestra's website.
To date, Langrée has appointed 17 of the Orchestra's musicians, including hiring Stefani Matsuo as the Orchestra's first female Concertmaster. Other appointments include Associate Principal Percussion, Associate Principal Second Violin, First Assistant Concertmaster, Assistant Principal Horn, Principal Tuba, Principal Clarinet, Second/Assistant Principal Trombone, Principal Bassoon, Second Flute, Second Oboe, three section violists, two section violins, and a section cellist. In the coming season, there will be auditions for Associate Principal Timpani and section percussion, Associate Concertmaster, Associate Principal Flute, Piccolo, and Section Bass. Langrée has also worked closely with the CSO/CCM Diversity Fellows, mentoring them individually and welcoming them to perform within the Orchestra.
A regular presence at Lincoln Center since his 1998 debut, Langrée has conducted more than 200 performances and concerts at the Mostly Mozart Festival, Metropolitan Opera, New York Philharmonic, and on the Great Performers series, and has taught masterclasses at the Juilliard School. Langrée has raised the artistic profile and repertoire of the Mostly Mozart Festival Orchestra well beyond the classical period, from Lully to contemporary music. Highlights include Bernstein's MASS, the world premiere of Magnus Lindberg's first violin concerto with Lisa Batiashvili, and New York premieres of Osvaldo Golijov's Azul with Alisa Weilerstein and David Lang's man made with Sō Percussion.
He has guest conducted the Berlin Philharmonic, Vienna Philharmonic, London Philharmonic, LA Philharmonic, Philadelphia Orchestra, Budapest Festival Orchestra, Czech Philharmonic, NHK Symphony, Orchestre National de France, Orchestre de Paris, and Leipzig Gewandhaus, as well as Orchestre des Champs-Elysées, Freiburg Baroque and the Orchestra of the Age of Enlightenment. In addition to the Met, he frequently conducts at the leading opera houses, including the Vienna Staatsoper, Teatro alla Scala, Royal Opera House Covent Garden, Lyric Opera of Chicago, and Bavarian Staatsoper, and at festivals including Glyndebourne, Aix-en-Provence, BBC Proms, Edinburgh International, and the Hong Kong Arts Festival.
Langrée was previously music director of the Orchestre de Picardie, Opéra National de Lyon, Glyndebourne Touring Opera, Orchestre Philharmonique Royal de Liège, and chief conductor of the Camerata Salzburg. A native of Alsace, France, he is a Chevalier de la Légion d'Honneur and Officier des Arts et des Lettres, and he is an Honorary Member of the Confrérie Saint-Étienne d'Alsace, an Alsatian wine-makers' brotherhood dating back to the 14th century.
John Morris Russell, Pops Conductor, Louise Dieterle Nippert & Louis Nippert Chair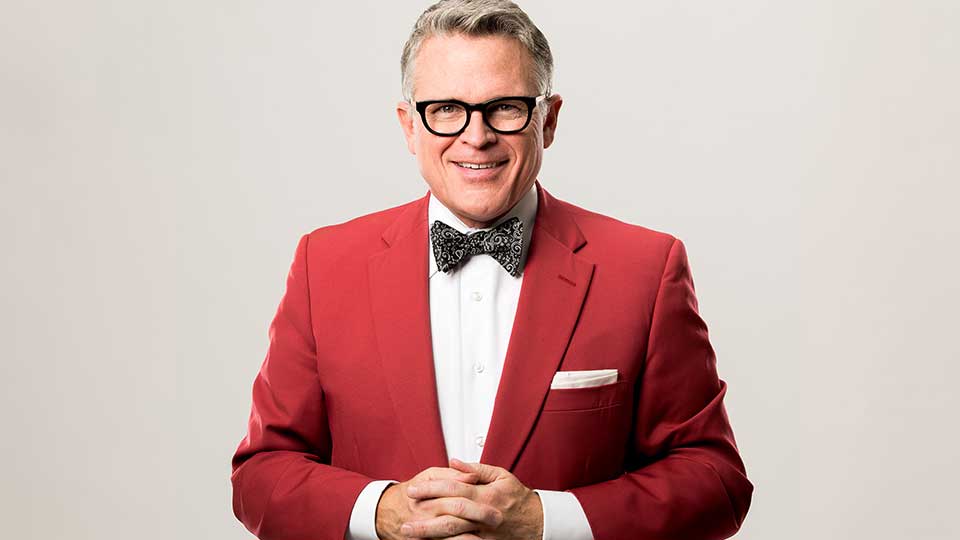 A master of American musical style, Grammy-nominated conductor John Morris Russell, a.k.a. "JMR," has devoted himself to redefining the American orchestral experience. In his eleventh year as conductor of the Cincinnati Pops Orchestra, Russell continues to reinvigorate the musical scene throughout Cincinnati and across the continent with the wide range and diversity of his work as a conductor, collaborator and educator. As Music Director of the Hilton Head Symphony Orchestra in South Carolina Russell leads the prestigious Hilton Head International Piano Competition, and as Principal Pops Conductor of the Buffalo Philharmonic Orchestra he follows in the footsteps of Marvin Hamlisch and Doc Severinsen. Guest conducting engagements have included many of the most distinguished orchestras in North America, including the Los Angeles Philharmonic, Cleveland Orchestra, New York Philharmonic, Boston Pops, National Symphony, and the orchestras of Toronto, Vancouver, Dallas, Detroit and Pittsburgh.
With the Cincinnati Pops, Russell leads sold-out performances at Music Hall, concerts throughout the region, as well as domestic and international tours—including Florida in 2014 and China/Taiwan in 2017. His visionary leadership at the Pops created the "American Originals Project," which has garnered both critical and popular acclaim in two landmark recordings: American Originals (the music of Stephen Foster) as well as American Originals: 1918. In 2020 the American Originals Project: The Cincinnati Sound, featuring Late Night with David Letterman musical director Paul Shaffer, celebrated the beginnings of bluegrass, country, rockabilly, soul and funk immortalized in recordings produced in the Queen City. Russell's other recordings with The Pops include Home for the Holidays, Superheroes, Carnival of the Animals, and Voyage. Recent collaborations with artists around the world include Aretha Franklin, Emanuel Ax, Amy Grant and Vince Gill, Common, Garrick Ohlsson, Brian Stokes Mitchell, Jon Kimura Parker, Ann Hampton Callaway, Michael McDonald, Cho-Liang Lin, Sutton Foster, George Takei, Megan Hilty, Ranky Tanky, Steve Martin, Katharine McPhee, Brian Wilson, Cynthia Erivo and Leslie Odom, Jr.
Damon Gupton, Pops Principal Guest Conductor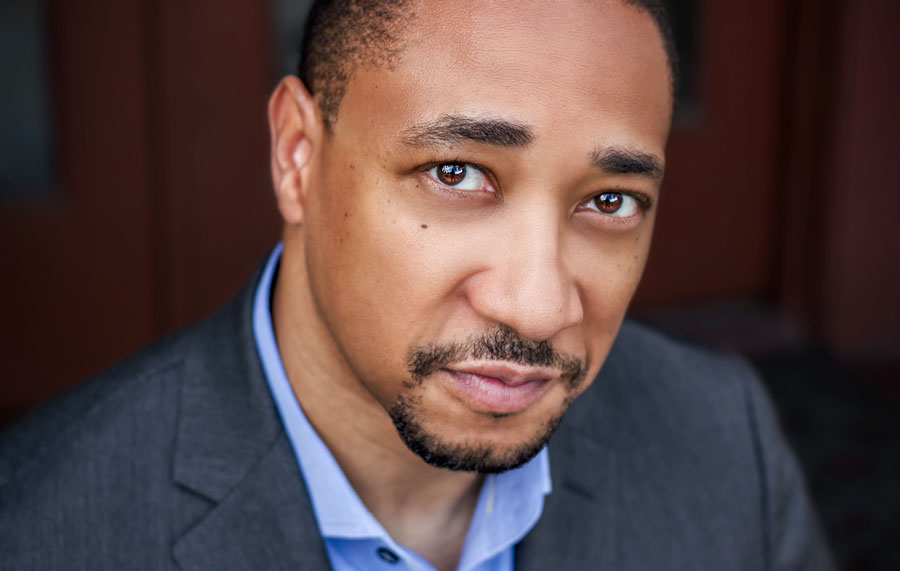 Damon Gupton is the first-ever Principal Guest Conductor of the Cincinnati Pops. A native of Detroit, he served as American Conducting Fellow of the Houston Symphony and held the post of assistant conductor of the Kansas City Symphony. His conducting appearances include the Boston Pops, Orchestra of St. Luke's, Detroit Symphony, San Francisco Symphony, Atlanta Symphony, Baltimore Symphony, National Symphony Orchestra, Toledo Symphony, Fort Worth Symphony, Florida Orchestra, San Diego Symphony, Long Beach Symphony, San Antonio Symphony, Princeton Symphony, Orchestre Philharmonique de Monte Carlo, NHK Orchestra of Tokyo, Orquesta Filarmonica de UNAM, Charlottesville Symphony, Brass Band of Battle Creek, New York University Steinhardt Orchestra, Kinhaven Music School Orchestra, Vermont Music Festival Orchestra, Michigan Youth Arts Festival Honors Orchestra, Brevard Sinfonia, and Sphinx Symphony as part of the 12th annual Sphinx Competition. He led the Sphinx Chamber Orchestra on two national tours with performances at Carnegie Hall, and he conducted the finals of the Seventh Cliburn International Amateur Piano Competition and the 2021 Classic FM Live at Royal Albert Hall with Chineke!. Other musical collaborations include work with Marcus Miller, Brian Stokes Mitchell, Common, Leslie Odom Jr., Byron Stripling, Tony DeSare, The Midtown Men, Kenn Hicks and Jamie Cullum.
He has been featured as narrator with the Cleveland Orchestra, Grand Teton Music Festival, Detroit Symphony, Cincinnati Pops, Colorado Symphony, Grant Park Music Festival, Houston Symphony, Memphis Symphony, and on the Videmus recording Fare Ye Well. He also narrated a concert version of Beethoven's Fidelio with David Robertson and the St. Louis Symphony Orchestra.
Gupton received his Bachelor of Music Education degree from the University of Michigan, where he delivered the commencement address to the School of Music, Theatre and Dance in 2015. He studied conducting with David Zinman and Murry Sidlin at the Aspen Music Festival and with Leonard Slatkin at the National Conducting Institute in Washington, D.C. Awards include the Robert J. Harth Conducting Prize and The Aspen Conducting Prize. He is the inaugural recipient of the Emerging Artist Award from the University of Michigan School of Music and Alumni Society, and he is a winner of the Third International Eduardo Mata Conducting Competition.
An accomplished actor, Gupton has had roles in television, film and on stage, including series regular roles on the upcoming Big Door Prize for Apple TV, as well as The Last Days of Ptolemy Grey starring Samuel L. Jackson, Black Lightning, Criminal Minds, The Player, The Divide, Prime Suspect and Deadline, as well as guest or recurring appearances on The Comey Rule, Super Pumped, Dirty John, Goliath, Bates Motel, The Newsroom, Suits, Empire, Rake starring Greg Kinnear, Law & Order, Law & Order Criminal Intent, Conviction, The Unusuals, Hack, Third Watch and Drift. He appeared in Damien Chazelle's Academy Award-winning films Whiplash and LaLa Land, as well as This is Forty, The Last Airbender, Helen at Risk, Before the Devil Knows You're Dead, Unfaithful and The Loretta Claiborne Story.
Stage roles include the Broadway production of Bruce Norris' Pulitzer Prize- and Tony Award-winning Clybourne Park, the Ovation and LA Drama Critic's Circle award-winning Ma Rainey's Black Bottom (Mark Taper Forum), Superior Donuts (The Geffen), Christina Anderson's Inked Baby (Playwrights Horizons), Othello (Heart of America Shakespeare Festival), The Story (Public Theater), Meg's New Friend (The Production Company), Wendy Wasserstein's An American Daughter (Arena Stage), True History and Real Adventures (The Vineyard Theatre), and Treason (Perry Street Theatre), as well as the title role in Academy Award-winner Eric Simonson's Carter's Way at Kansas City Repertory Theater. He received an AUDELCO nomination for Best Supporting Actor for his work in Clybourne Park. He graduated from the Drama Division of the Juilliard School.
Matthias Pintscher, CSO Creative Partner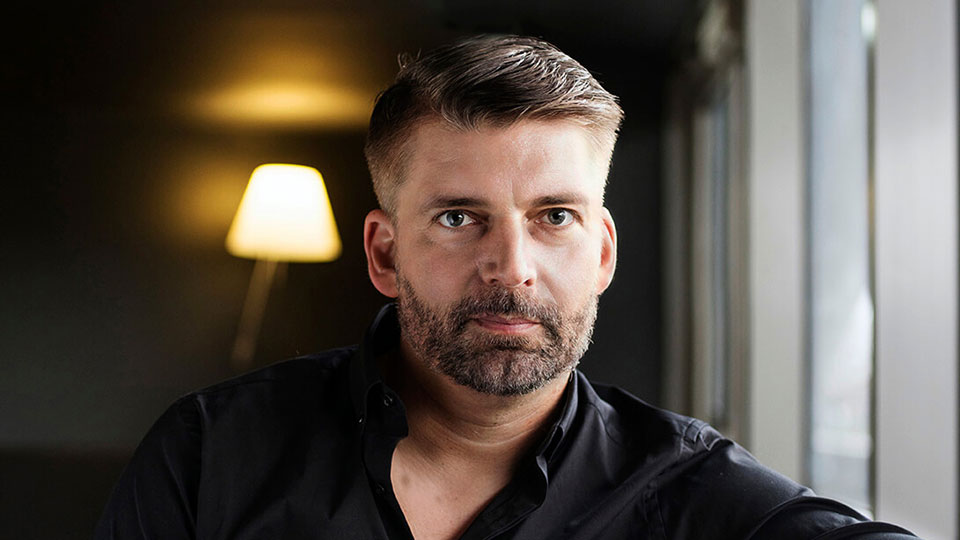 The 2022–23 season is Matthias Pintscher's final season as Music Director of the Ensemble intercontemporain (EIC), the world's foremost contemporary music ensemble, founded in 1980 by Pierre Boulez and winner of the 2022 Polar Prize of the Royal Swedish Academy—the equivalent of the "Nobel Prize" in music. In his decade-long artistic leadership of the EIC, Pintscher continued and expanded the cultivation of new work by emerging composers of the 21st century, alongside performances of iconic works by the pillars of the avant-garde of the 20th century. In this, his valedictory season, Pintscher has a robust schedule of concerts in Paris including collaborations with the Conservatoire de Paris and Institute for Research and Coordination in Acoustics/Music (IRCAM), operas-in-concert, and tours throughout Europe and the United States, including performances in Carnegie Hall and Walt Disney Concert Hall.
As a conductor, Pintscher enjoys and maintains relationships with several of the world's most distinguished orchestras, among them the Bavarian Radio Symphony Orchestra, the Los Angeles Philharmonic, Amsterdam's Royal Concertgebouw Orchestra, and the BBC Scottish Symphony Orchestra. He is also Creative Partner for the Cincinnati Symphony Orchestra, a title that began with the 2020–21 season during the Covid-19 pandemic, and he appears with them several times each season as conductor on their regular subscription series and as performer and creator on other series and specials, with the intent and effect of enlarging the footprint and understanding of what it means to be a symphony orchestra in the 21st century. As guest conductor in Europe, he makes debut appearances this season with the Wiener Symphoniker and Gürzenich Orchester of Cologne, and he returns to the Royal Concertgebouw, BRSO, BBC Scottish SO, Barcelona Symphony and Berlin's Boulez Ensemble. In North America, he will make prominent debuts with the Philadelphia Orchestra and Kansas City Symphony, in addition to regular visits to the Cincinnati Symphony, and repeat guest engagements with the Detroit Symphony, Baltimore Symphony, Los Angeles Philharmonic and New World Symphony. Pintscher has also conducted several opera productions for the Berliner Staatsoper (Beat Furrer's Violetter Schnee, Wagner's Lohengrin), Wiener Staatsoper (Olga Neuwirth's Orlando), and the Théatre du Châtelet in Paris. He returns to the Berliner Staatsoper in 2023 for Der fliegende Holländer.
Pintscher is well known as a composer, and his works appear frequently on the programs of major symphony orchestras throughout the world. In August 2021, he was the focus of the Suntory Hall Summer Festival—a weeklong celebration of his works with the Tokyo Symphony Orchestra, as well as a residency by the EIC with symphonic and chamber music performances. His newest work, Assonanza, a violin concerto written for Leila Josefowicz, was premiered in January 2022 with the Cincinnati Symphony. Another 2021–22 world premiere was neharot ("rivers"), a co-commission of Suntory Hall, Staatskapelle Dresden, Orchestre Philharmonique de Radio France, Orchestre de la Suisse Romande and Los Angeles Philharmonic.
Pintscher has held titled positions, most recently as the BBC Scottish Symphony Orchestra's Artist-in-Association for nine seasons. In 2018–19, he served as the Season Creative Chair for the Tonhalle-Orchester Zürich, as well as Artist-in-Residence at the Los Angeles Chamber Orchestra. An enthusiastic supporter of, and mentor to, students and young musicians, Pintscher was Principal Conductor of the Lucerne Festival Academy Orchestra from 2016 to 2018 and has worked with the Karajan Academy of the Berlin Philharmonic. He appears virtually every season with the New World Symphony in Miami, a training orchestra for post-conservatory, pre-professional musicians. Pintscher has been on the composition faculty of the Juilliard School since 2014.
Matthias Pintscher began his musical training in conducting, studying with Pierre Boulez and Péter Eötvös in his early 20s, when composing soon took a more prominent role in his life. He rapidly gained critical acclaim in both areas of activity and continues to compose in addition to his conducting career. A prolific composer, Pintscher's music is championed by some of today's finest performing artists, orchestras and conductors. His works have been performed by such orchestras as the Boston Symphony, Chicago Symphony, Cleveland Orchestra, New York Philharmonic, Philadelphia Orchestra, Berlin Philharmonic, London Symphony Orchestra, Royal Concertgebouw Orchestra, and the Orchestre de Paris, among many others. He is published exclusively by Bärenreiter, and recordings of his works can be found on Kairos, EMI, Teldec, Wergo and Winter & Winter.
Samuel Seungwon Lee, Assistant Conductor, Ashley and Barbara Ford Chair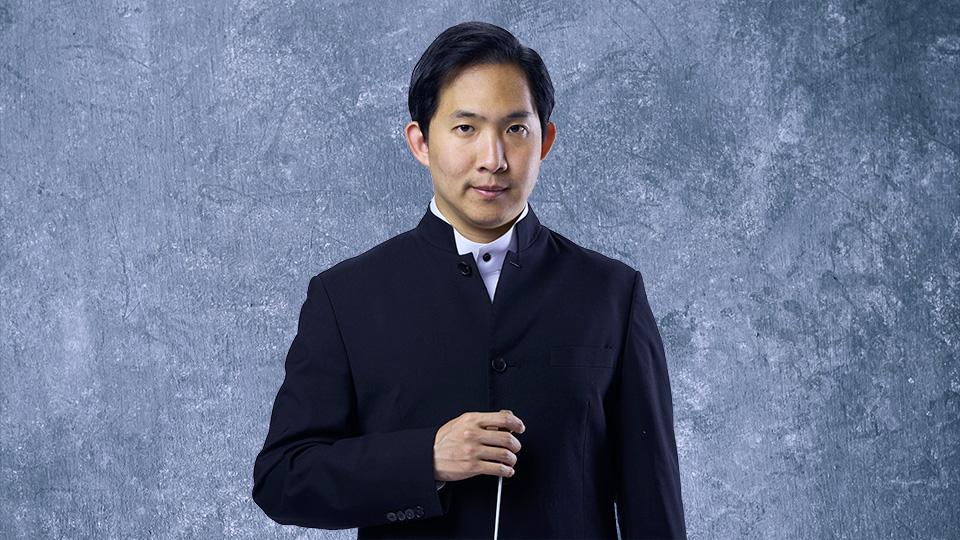 Samuel Lee, first prize winner of the BMI International Conducting Competition in Bucharest and the International Conducting Competition in Taipei, has recently been appointed Assistant Conductor of the Cincinnati Symphony Orchestra, beginning in the 2022–23 season.

Guest conducting engagements include his debut at the Elbphilharmonie Hamburg with the Hamburg Camerata and in Gewandhaus with Leipziger Symphoniker, as well as with Konzerthausorchester Berlin, Hamburg Symphony Orchestra, Stuttgart Philharmonic Orchestra, Nuremberg Symphony Orchestra, Frankfurt State Orchestra, Brandenburg Symphony Orchestra, Hamburg Camerata, Tokyo Philharmonic Orchestra, Bucharest Symphony Orchestra, Arad Philharmonic Orchestra, Seoul Philharmonic Orchestra, Korean Symphony Orchestra, KBS Symphony Orchestra and the SAC Festival Orchestra. Lee was also a Conducting Fellow with the Cabrillo Festival of Contemporary Music in 2021 and 2022, where he worked with conductors Cristian Măcelaru, Yannick Nézet-Séguin, Octavio Más-Arocas and Marin Alsop.

Lee has assisted Cristian Măcelaru in concerts with the WDR Sinfonieorchester in Cologne, Munich and Salzburg, as well as Vladimir Jurowski for his concert with the London Philharmonic Orchestra in Seoul.

As a Conducting Fellow and participant in masterclasses of conductors such as Daniele Gatti, Riccardo Muti, Neeme Järvi, Markus Stenz and Stefan Blunier, he gained deeper insights into the art of conducting.

In 2019 he was invited to conduct the Orchestra Giovanile di Siena as part of an audition for 'for the Chigiana International Music Festival in Siena, overseen by Daniele Gatti; for this performance, he led Stravinsky's The Firebird Suite, Bartók's Concerto for Orchestra, and Ravel's Ma mère l'Oye. He was also invited to the Riccardo Muti Italian Opera Academy in Tokyo Vol. 1, organized by the Tokyo Spring Festival, where he conducted Verdi's Rigoletto.

Since 2016 Samuel Lee has been the chief conductor of the C.P.E. Bach Musikgymnasium orchestra Berlin. He and the orchestra have been regularly invited to the Berlin Philharmonie and Konzerthaus Berlin for subscription concerts. He also served as a viola professor at Hochschule für Musik und Theater "Felix Mendelssohn-Bartholdy" in Leipzig, Germany until 2022.

As a violist, Lee was invited to perform with the Baden-Baden Philharmonic, Munich Chamber Orchestra, Southern German Philharmonic, Zabrze Philharmonic, Seoul Philharmonic, KBS Symphony, Korean Symphony and at the Schleswig-Holstein Music Festival and the Mecklenburg-Vorpommern Music Festival.

From 2009 until 2017, Lee was the violist of Novus String Quartet, which performed and was invited to renowned venues such as Berlin Philharmonie, Carnegie Hall, Vienna Musikverein, Cologne Philharmonie and Suntory Hall. He also was the second prize winner of the 61st International Music Competition of ARD Munich and first prize winner of the Salzburg International Mozart Competition.

Lee is an alumnus of Hochschule für Musik "Hanns Eisler" Berlin where he studied viola with Prof. Tabea Zimmermann (BM, MM, Konzertexamen), and orchestral conducting with Prof. Christian Ehwald (BM, MM). Lee completed Konzertexamen in orchestral conducting from Hochschule für Musik und Theater Hamburg (Prof. Ulrich Windfuhr).
Daniel Wiley, Assistant Conductor, Ashley and Barbara Ford Chair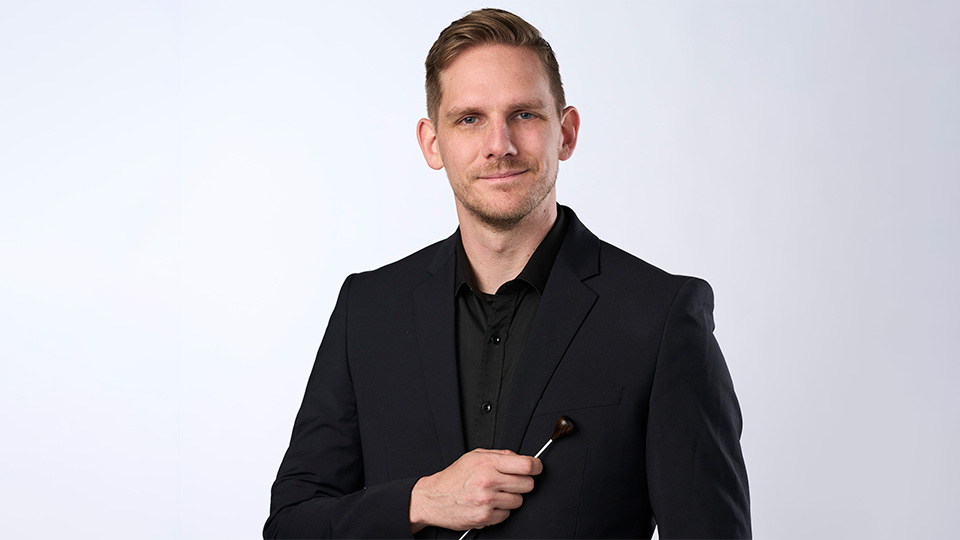 Daniel Wiley has quickly become a notable young conductor on the rise, having made guest appearances with the Denali Chamber Orchestra, Meridian Symphony, Equilibrium Ensemble, Boise Philharmonic, Abilene Philharmonic, London (Ontario) Symphonia, Windsor (Ontario) Symphony Orchestra, Windsor Abridged Opera, University of Windsor's Wind Ensemble, and the University of North Florida's Opera Department.
In the fall of 2022, Wiley will join the Cincinnati Symphony Orchestra and Pops as an Assistant Conductor, where he will be responsible for conducting and covering a wide variety of concerts as well as working with the Cincinnati Symphony Youth Orchestras.
Prior to his tenure in Cincinnati, Wiley held numerous conducting posts, including Assistant Conductor of the Jacksonville Symphony, Music Director of the Jacksonville Symphony Youth Orchestras, Associate Conductor of the Windsor Symphony Orchestra, Music Director of the Windsor Symphony Youth Orchestras, Music Director of the Windsor Symphony Community Orchestra, Wind Ensemble Conductor at the School of Creative Arts at the University of Windsor, Education Conductor/Consultant for London Symphonia, Conductor for the Windsor Abridged Opera Company, Music Director of Texas Academy of Mathematics and Science Youth Orchestra, and Assistant Conductor for the Meridian Symphony Orchestra.
During the pandemic, Wiley was instrumental in expanding the Windsor Symphony's educational footprint by creating a digital education concert series that includes 12 hours of interactive music curriculum for schools. Lauded as "an exemplar of impassioned and outstanding pedagogy" (Dr. Ken Montgomery, Dean of the Faculty of Education, University of Windsor) and recognized in the Ontario Provincial Parliament as an example of how an orchestra can change lives through music even during a time of unprecedented uncertainty, this program to date has served more than 123,000 students across the United States and Canada.
In 2019 Wiley was the second prize recipient of both the Smoky Mountain International Conducting Institute and Competition and the Los Angeles International Conducting Competition. Wiley has also spent time conducting new music ensembles, including for the Musicbed Music and Film Corporation based in Fort Worth, Texas, as well as participating in the Composing in the Wilderness program as part of the Fairbanks Summer Arts Festival in Fairbanks, Alaska. With this program, Wiley has conducted numerous premieres in Denali National Park.
As a former public-school music teacher, Wiley has a unique passion for music education, and he frequently donates his time as a guest clinician to support students and teachers in music programs across North America.
Explore the CSO's History
Explore the rich history and artistic leadership of the Cincinnati Symphony Orchestra and Cincinnati Pops Orchestra.