Aaron Copland's Fanfare for the
Common Man
In the months that followed the attack on Pearl Harbor on December 7, 1941, Eugene Goossens, the CSO's sixth Music Director, invited important composers of the day to write patriotic fanfares that, as Goossens wrote in his invitation letter, would be "stirring and significant contributions to the war effort." Among those who answered the call were Walter Piston, Darius Milhaud, Henry Cowell, Morton Gould, William Grant Still and Howard Hanson. They responded with fanfares such as A Fanfare for the Fighting French, A Fanfare for Paratroopers, A Fanfare for American Heroes and Fanfare for Freedom.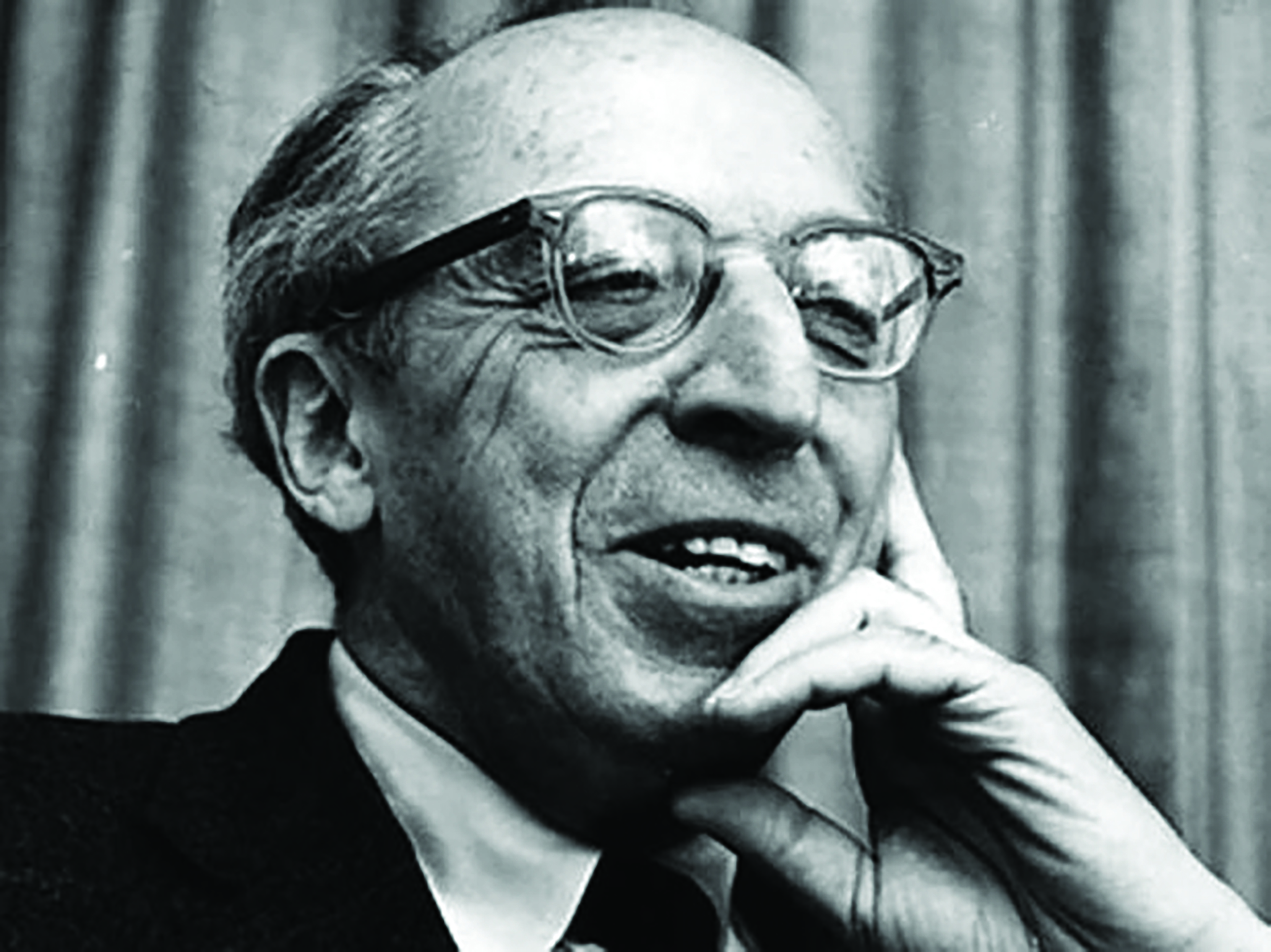 It is another of these commissioned composers, Aaron Copland, whose Fanfare for the Common Man stands out as the only work on the list to have remained in the repertoire, however. This fanfare is, arguably, one of the most recognizable and beloved works of our time. It has been heard not only in indoor and outdoor concert venues of professional and amateur ensembles alike (classical, jazz and rock groups have performed arrangements of it), but themes from it have also been used in films, video games and television commercials, as well as for sports teams and Olympic champions, and even as an alarm clock for the astronauts aboard the Shuttle Endeavor. Its majestic and hymn-like qualities and somber mood make it the perfect piece for occasions of national pride or mourning.
Copland was at first reluctant to take on the fanfare commission. In Copland's autobiography, written with Vivian Perlis, he admits that he nearly passed on Goossens' request. He was in need of money at the time, and the CSO Music Director had requested an unpaid commission.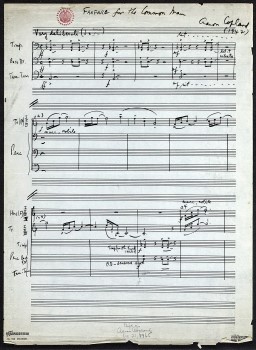 However, in May of 1942, the Cincinnati Symphony Orchestra had premiered Copland's Lincoln Portrait under then-New York Philharmonic Conductor André Kostelanetz, who had commissioned the work. Its success and his prior relationship with the CSO likely prompted Copland to agree to the commission.
Goossens planned to premiere one fanfare each week for the entire concert season of 1942–43, and Copland's fanfare was planned for the Orchestra's opening night of October 9, 1942. But by the time Copland finished the composition, it was too late for opening night. He delayed sending it to Goossens even longer when he struggled to come up with a title.
Copland had considered several titles for the fanfare, but a speech by Vice President Henry Wallace became his ultimate inspiration: "Some have spoken of the 'American Century.' I say that the century on which we are entering—the century which will come out of this war—can be and must be the century of the common man."
Goossens received the titled fanfare in November and proclaimed, "Its title is as original as its music, and I think it is so telling that it deserves a special occasion for its performance. If it is agreeable to you, we will premiere it 12 March 1943 at income tax time." Copland replied, "I [am] all for honoring the common man at income tax time." (Income tax day was March 15 at the time.)
Roughly 11 percent of the U.S. population fought in WWII, and when Fanfare for the Common Man premiered in the spring of 1943, nine CSO musicians had asterisks by their names indicating that they were on leave from the Orchestra while serving in the Armed Forces.
After the premiere, the Cincinnati Enquirer said Fanfare for the Common Man was Copland's most striking composition to date: "Scored for brass and percussion, it had deftness in its dramatic purport and evoked spontaneous applause from the audience."
"It's slow, it builds up, but it takes a long while to build up. It's solemn, moving and very deep. Those are not attributes that you think of when defining a fanfare," Miguel Roig-Francolí, professor at the University of Cincinnati's College-Conservatory of Music told Cincinnati writer Janelle Gelfand for Cincinnati Enquirer back in 2016. (Gelfand now writes for the Cincinnati Business Courier.) "But those attributes also define patriotism—in this case, the sadness of war, where people are dying."
Perhaps this is what distinguished Copland's fanfare from the rest, making it one of the most significant American compositions of the 20th century. From the beginning, Fanfare for the Common Man has been a musical metaphor inspiring unity. But it also reflects the CSO's long commitment to commissioning new works which resonate with people's lives, a tradition that continues to this day.