The Orchestra bids a fond farewell to two recently retired musicians
by MEGHAN ISAACS
When the CSO finally takes the stage again post-Covid, two familiar faces will sadly be absent. Two of the Orchestra's long-serving musicians have retired, effective with the conclusion of the 2019–20 season: oboist Richard Johnson, who held the Donald & Margaret Robinson Chair, and Associate Principal Horn Thomas Sherwood, who held the Ellen A. & Richard C. Berghamer Chair. Here's what they had to say about their extraordinary careers and what's next.
RICHARD JOHNSON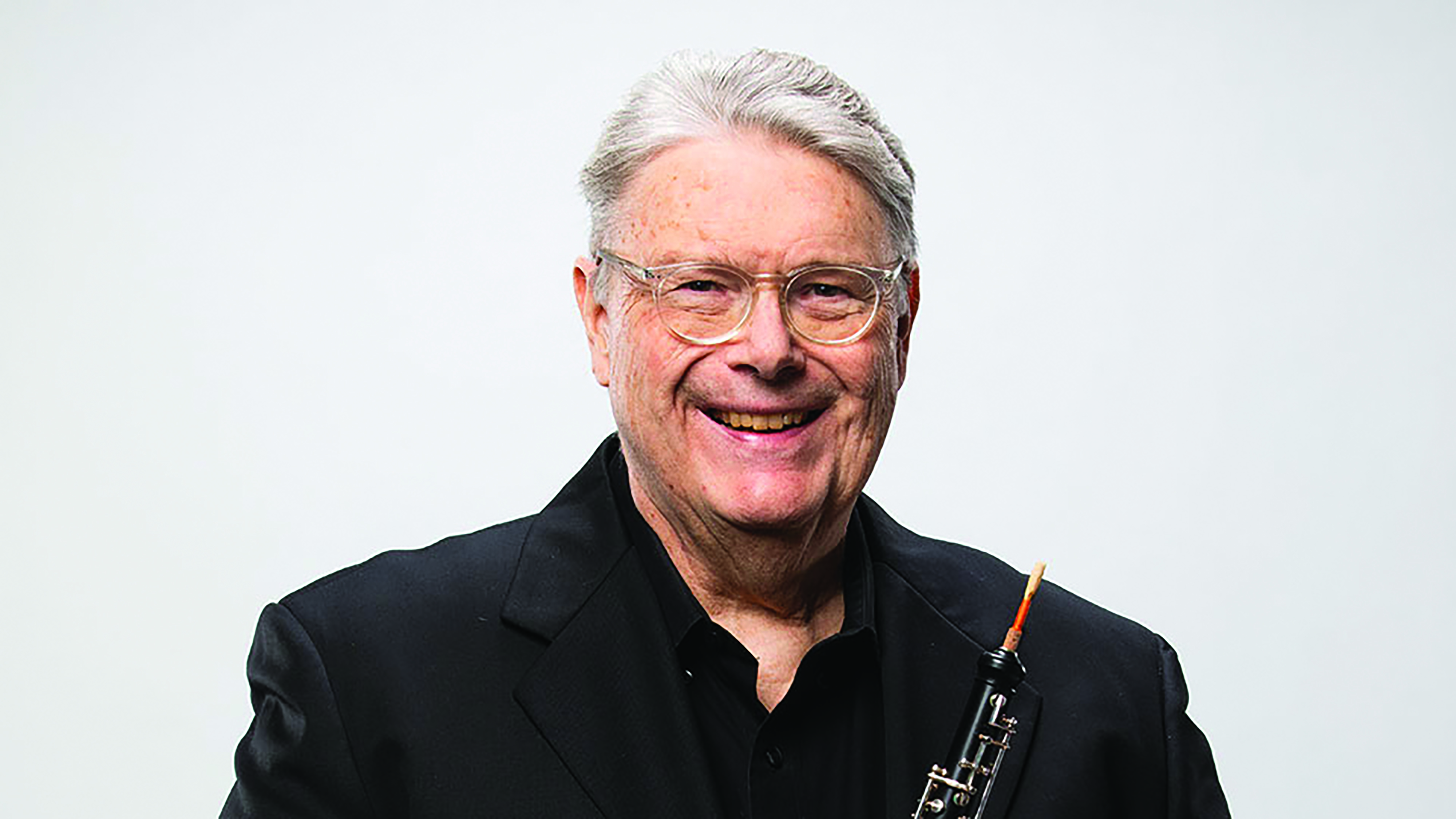 Johnson, a native of Cincinnati, grew up with Music Hall as a fixture of his youth. Now retired after an extraordinary 54-year tenure in the Orchestra, Richard reflects on how his experiences have truly come full circle.
Tell us about your background and career.
I didn't grow up in a musical family, but I sang in the choir at Kilgour Elementary and in the May Festival Youth Chorus. The band director at Withrow High School, George (Smittie) Smith, led me to the oboe. Ferdinand Prior, who was then the Principal English Horn player at the CSO, became my teacher and really a second father. I attended the Eastman School of Music, and after that spent some time studying with Harold Gomberg, then the Principal Oboe of the New York Philharmonic. I got the job back in Cincinnati in 1966. I was Assistant Principal Oboe for almost 10 years. Then Principal Oboe opened up and I somehow managed to get that job and was Principal for the next 30 years. I decided to move to second oboe for the last 10 years or so of my career.
What are some of your favorite CSO memories?
I have a lot of great memories, and I loved playing. It was a job, and there were ups and downs, but in general I looked forward to going to work every day. It's hard to know where to start as far as my memorable experiences, but my very first service with the Orchestra was in Thessaloniki, Greece for the first concert of the 10-week 1966 world tour. That was really one of the watershed moments of my life.
Were there particular concerts or events that you looked forward to each year?
I would always really look forward to coming back in the fall. It was the same feeling as going back to school, and you're just really happy to be back doing what you love. There were also yearly chamber music concerts in the home of Charles and Blair Fleischmann, a tradition I very much looked forward to every year for about 35 years.
I also really enjoyed doing well over 100 classical and Pops recordings with the Orchestra. I did have an incident in one of those recording sessions. We had a morning session, and I decided to take a nap before the afternoon session. Well, while I was asleep, I got a phone call that they were going to start recording in five minutes. When I woke up, I realized I was going to be late. When I arrived, I had to walk the gauntlet past my colleagues who were having to wait because of me. One of my colleagues told me I should do something for the Orchestra to make up for it, so at the next session I had a nice Korean dinner served for the whole Orchestra, and that put me back in everyone's good graces!
What do you see in this organization's future?
I always really enjoyed playing the Classical Roots concerts. There is always a very dynamic positive energy in the hall during those concerts, and it has been a very successful connection with the Black community. Going forward, it speaks to the important role that the Orchestra has in bringing the world back together.
The Orchestra has never been playing better, and I'm very optimistic about its artistic future. Oddly, we tend to have an inferiority complex because we're not in New York or LA, but the musicians are starting to understand that, on any given day, we are the equal of any orchestra in the world.
You were the longest-serving member of the Orchestra prior to your retirement. Does that distinction come with any unofficial honors or expectations?
That is a complex issue! As a long-time member of the Orchestra, you feel a sense of pride for all your experience, but the fact is that you are pretty much always measured by how you played last week.
How do you plan to spend your retirement?
We have a condo in Hawaii, right next door to Waikiki, waiting for us. I love the water, so I'll be swimming and reading or listening to books.
Any parting thoughts or words of wisdom?
I feel a lot of gratitude for being part of this Orchestra for so long. I've learned that, as a member of an orchestra, on any given day you need a lot of flexibility and a lot of courage. And I think you could say that's true for all things in life, too.
THOMAS SHERWOOD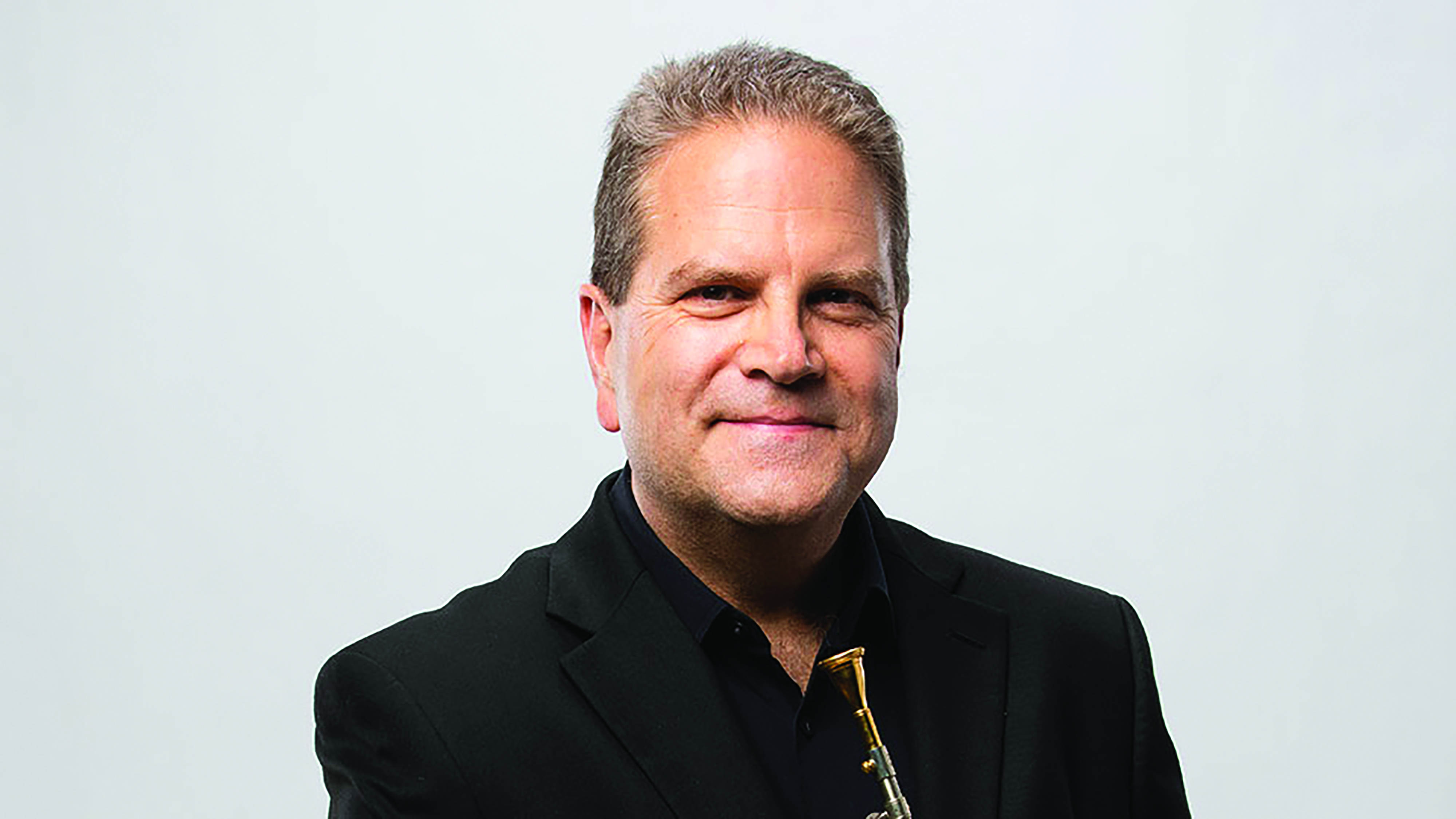 Throughout his 32 years with the CSO, Tom Sherwood enjoyed countless "pinch yourself" experiences. But it was his colleagues who made his career especially meaningful.
Tell us a about your background.
I'm not from a musical family; I wanted to be a baseball pitcher. But in 6th grade a cute girl convinced me to be in the band with her, and I couldn't resist! I began my undergraduate degree at Baylor as a music education major—I wanted to be a band director. While I was there, I was in a wind quintet playing master classes for Marcel Moyse, and he was the first person who suggested I consider a performance career instead. Being from a small town in Oklahoma, it wasn't until college that I heard a symphony orchestra perform live. So after my sophomore year I transferred to the Oberlin Conservatory to finish my performance degree. Four years later I won the position here in Cincinnati.
What were some of your favorite CSO memories?
The 1995 European tour was incredible. I had never been to Europe before. There are moments when you pinch yourself, and this was one of those moments. A highlight would have been in Vienna at the Wiener Musikverein playing Bruckner's Seventh Symphony as Acting Principal. My best friend from Oberlin had joined us for those performances because that piece requires extra horns. We still have very clear memories of sitting across the street from the hall eating lunch and looking at each other, like "really?"
A highlight of every year was playing for the Opera, in which I often performed as Principal French Horn. I loved everything about that.
When I became a member of the Orchestra, my parents, especially my mother, started listening to classical music. She developed a real obsession with Mahler. They would come to the May Festival from Oklahoma every year, so that's a highlight as well.
Most of the great memories are not particular performances or guest artists, but my magical colleagues who are not only great musicians but incredible people.
What sets the CSO apart from other orchestras?
One of the special things about this Orchestra is the ability of musicians and management to collaborate and the respect they have for each other. That is unparalleled in our industry. We also have incredible supporters who want the Orchestra to stay strong even during tough economic times.
One of the other things I love about this Orchestra is the variety of repertoire we perform, such as classical subscriptions concerts, Pops, opera, ballet, and the choral works during May Festival. When I won the job, it was intimidating at first, because there was so much music beyond just the standard repertoire.
How do you plan to spend your retirement?
I experienced a [performance-related] injury a couple of years ago. I tried to rehabilitate from it, but it was difficult to play every day. I'm hopeful to continue playing some chamber music, which I love. I also love teaching at Miami University, so I'd like to continue doing that. Also, my wife and I will continue to do what we've always done by helping build ministries in impoverished urban areas through the Peoples Church Network.
What advice would you give to an aspiring member of the CSO?
Realize what a special place the CSO is. Musicians are very ambitious people, and sometimes younger players still have their eye on becoming a part of orchestras such as the New York Philharmonic or the Boston Symphony. That's understandable, but you want them to truly understand what they have here and consider calling this their home.
Anything else you'd like to add?
I'm very grateful. I don't think I ever had a day where I dreaded going into work. Yes, it's about the craft, but even more, it's about the people. The CSO is filled with people I am in awe of.