MAC Welcomes a New
Music Innovator
The Multicultural Awareness Council (MAC) is a group of diverse community leaders whose mission is to foster and increase awareness of CSO programs. Through diverse music programs, educational and community partnerships, scholarships for talented, underrepresented student musicians, and audience development initiatives, MAC aims to change the face of orchestral music.
MAC volunteers support this ongoing work by providing leadership and guidance for CSO diversity, equity and inclusion (DEI) initiatives, by helping to increase the awareness of CSO and Pops programs, and by recognizing and elevating talented musicians from diverse backgrounds.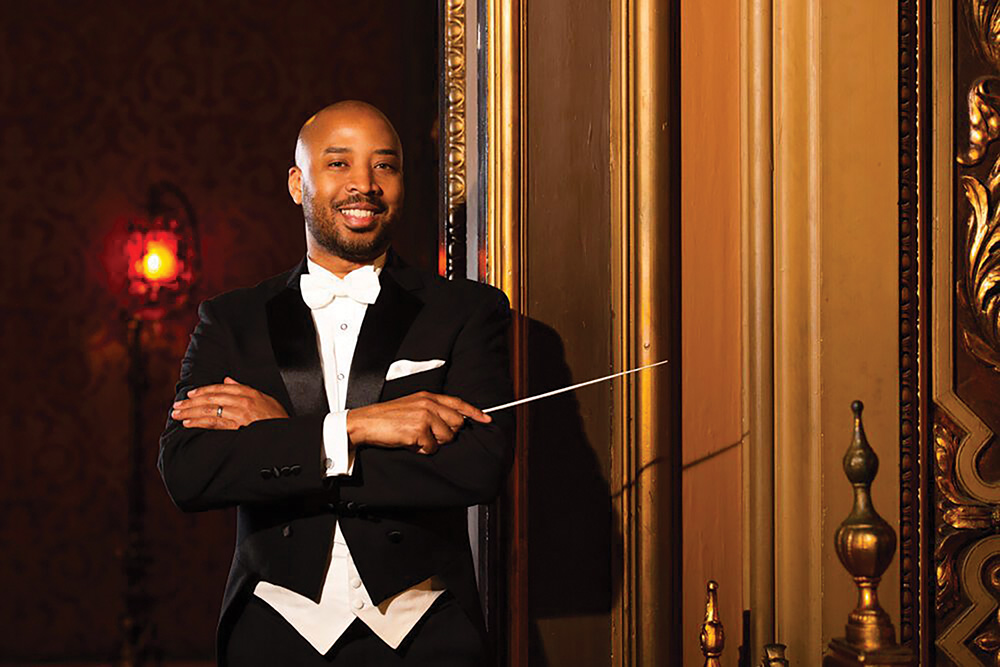 Since 2018, MAC has worked alongside the CSO to help amplify African American classical musicians who embody artistry, innovation, and commitment to education and community engagement, through a year-long music residency as the MAC Music Innovator. Supported by MAC, the MAC Music Innovator participates in chamber music performances in schools and throughout the Cincinnati community.
This year, MAC is pleased to announce Antoine T. Clark as the 2022 MAC Music Innovator. An award-winning conductor known for his engaging stage presence and advocacy for arts education, Antoine is currently the assistant conductor of the Wheeling Symphony Orchestra and founding artistic and music director of the
McConnell Arts Center Chamber Orchestra. He is a supporter of new music and interdisciplinary artistic collaborations, regularly commissions new works, and engages artists from various practices to create dynamic programming that inspires, fosters music education, and establishes relationships between artists and communities.