Indoor Fireworks: Tchaikovsky Spectacular
by Erica Reid
Odds are you have heard the tail end of Piotr Ilyich Tchaikovsky's 1812 Overture. The unforgettable rhythms of its explosive climax are a popular choice for Independence Day celebrations and have played a prominent role in pop culture, ranging from The Muppet Show to V for Vendetta. And the Cincinnati Pops made a legendary recording with Telarc in 1979 that included the use of actual military cannons—the state-of-the-art digital recording of the cannons was so effective that the album was famously capable of destroying audio equipment when played at full volume (the album even carried a warning, "Caution! Digital Cannons…are recorded at a very high level. Lower levels are recommended for initial playback until a safe level can be determined for your equipment").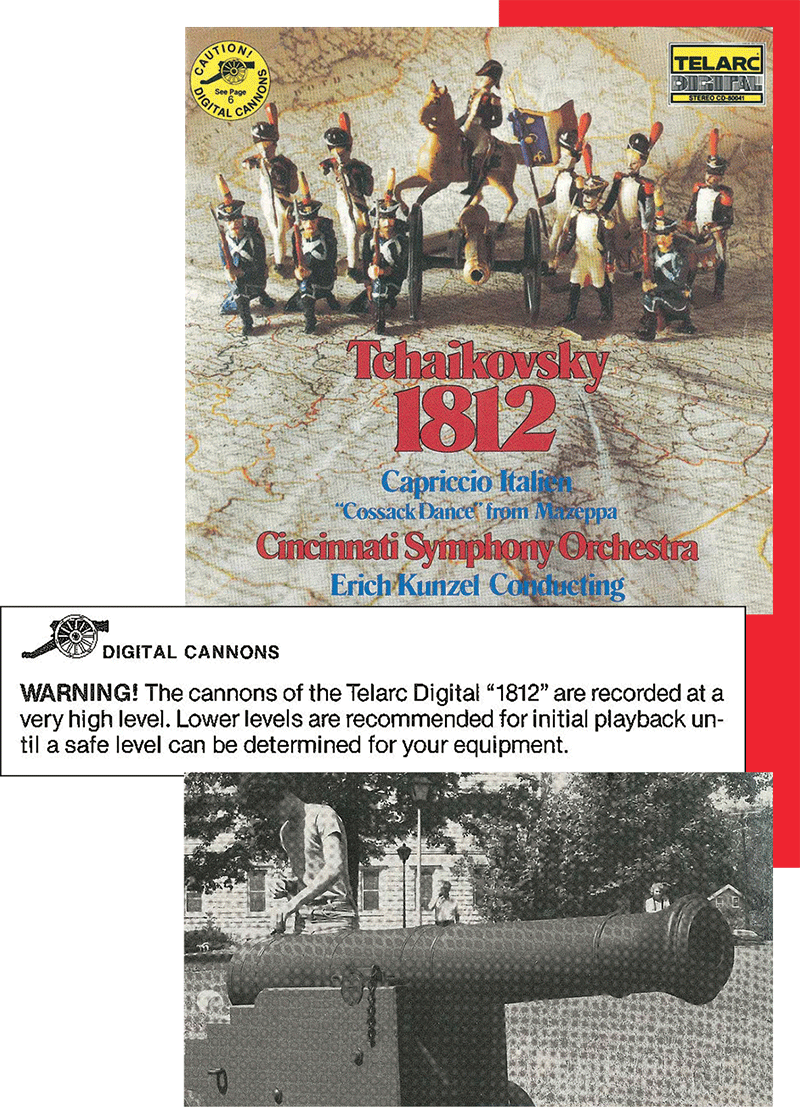 However, even though 1812 (whose proper title is actually The Year 1812, Solemn Overture) is what music lovers might call a "warhorse," there is still a decent chance that your listening experience is incomplete. "Not often do you get to do the 1812 in its complete form, so that's unique," says Pops Principal Guest Conductor Damon Gupton, who will lead the Orchestra in Tchaikovsky Spectacular January 28–29 [the January 27 performance will be led by CSO Assistant Conductor Samuel Lee]. "Not to mention there's some tricky stuff in the 1812 Overture. People, I think they sleep on that a little bit," he says, laughing. "The middle section that is often cut can be gnarly. Some nice, gnarly keys in that piece."
The audience's recognition won't end with the 15-minute Overture, either. "This is a program that's appropriate for everyone," says Gupton. "If you've never been to Music Hall, this is a great introduction to what the Orchestra can do, because some of the tunes will definitely be familiar." Along with classical music newcomers, who will find this a welcoming, family-friendly concert, Gupton is also excited to attract "people who love to hear this Orchestra play."
To that end, Gupton and the Pops have packed the Spectacular with Tchaikovsky's greatest hits, including suites from his exceedingly popular and enduring ballets, Swan Lake and The Sleeping Beauty. These timeless stories are cultural touchpoints, and Tchaikovsky's vivid and achingly beautiful music helps ensure these fairytales will continue to move us for centuries to come.
Tucked between the sizzling fireworks and romantic gestures of the Tchaikovsky Spectacular are quiet, but no less powerful and poignant, moments. The program includes selections from Tchaikovsky's chamber pieces such as the Andante cantabile movement from his First String Quartet and, as Gupton explains, "a little piece that I like from Album for the Young." While this sweet "Morning Prayer" was originally written for piano, the Pops will perform a lovely orchestration for strings.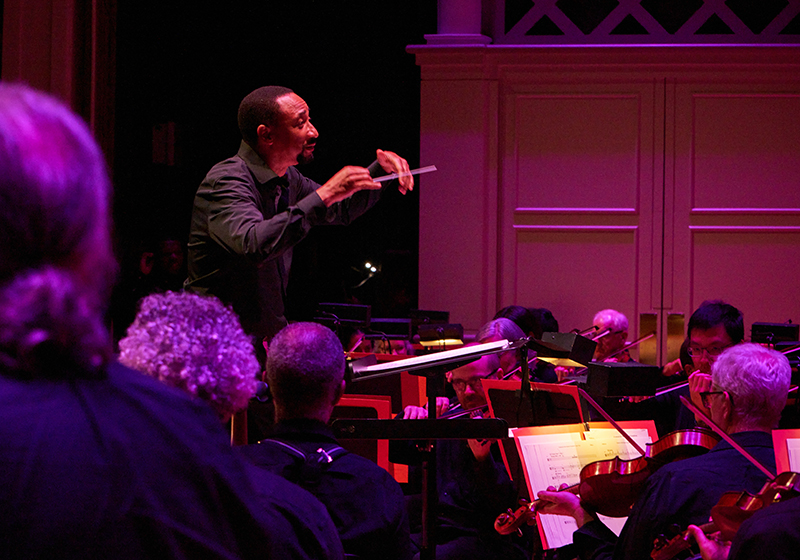 Audiences will also enjoy an all-too-rare chance to see Damon Gupton on the podium, as the Pops' Principal Guest Conductor keeps a packed schedule. Outside of his engagements with the Cincinnati Pops, this season Gupton will also conduct the music of John Williams with the New Jersey and Dallas symphony orchestras, lead The Philadelphia Orchestra through the score of Marvel Studios' Black Panther, and provide the narration for Wynton Marsalis' The Ever Fonky Lowdown with the Juilliard Jazz Orchestra. All this is on top of the acting work that keeps him traveling to New York, Los Angeles, and beyond! At the time of this writing, Gupton is shooting episodes of Law and Order, working on the second season of the Showtime series Your Honor, and anticipating the release of the Apple TV+ series The Big Door Prize, in which he is a cast member. (If you can't wait, another of Gupton's recent projects for Apple TV+, the Samuel L. Jackson vehicle The Last Days of Ptolemy Grey, is currently available for streaming.)
It's safe to say that Gupton knows his way around all things theatrical, making him an ideal bandleader for the Tchaikovsky Spectacular. Gupton considers the Spectacular an opportunity for joy as a new year begins. "I think it is very important that orchestras play good, solid music that people like to hear," he says. "I think the things we've been through, and are going through, in this current climate and the last two years, warrant people coming to the concert hall and having a good time and enjoying the fantastical world of certain composers." While Tchaikovsky is an important composer with an astounding legacy, Gupton suggests Tchaikovsky Spectacular is as much about, in his words, "having a good time."
"And I'm all for that too," he adds with a smile.