Celebrating Women's History Month
In celebration of Women's History Month, we hear directly from our female directors, Vice President of Communications, and Chief Philanthropy Officer about the women who inspired them and their advice for the next generation of arts administrators.
Who are the women in your life who have inspired you?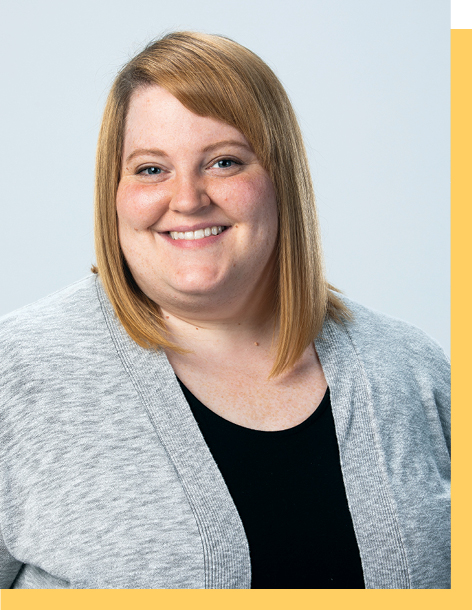 My mother. She is an incredibly hard worker. While my grandmother was developing Alzheimer's, my mother was a caregiver for not only my dad and I, but served as my grandmother's primary caregiver, all while working a full-time job. She is one of the most caring and selfless people I know. Also, my very first clarinet teacher, Shelley Roland. As a teacher, she didn't let me cut corners in my playing and helped me build tenacity, resilience, passion and dedication. She is also one of the strongest women I know. Having been diagnosed with cancer a number of years ago, she hasn't let it slow her down—maintaining her performance and teaching obligations, traveling across the world, and being a source of strength and positivity for others. —Michelle Lewandowski, Director of Marketing
My mother. She grew up in Mississippi, got her degree in chemical engineering and yet was told they didn't hire women in that field. The obstacles she cleared to have a successful career taught me that showing who you are matters far more than what you are. —Mary McFadden Lawson, Chief Philanthropy Officer
My mom is a fearless trailblazer. When her career began, there were very few women conducting concert band ensembles. She became a mentor for dozens of early career professionals, especially young women entering the field. And, she's still an in-demand ensemble coach and adjudicator for young musicians. I feel pretty lucky that I get her advice on a daily basis! —Catherine Hann, Assistant Director of Individual Giving
My mom has been a huge inspiration in my life. She was the one who brought classical music into our home, as she was an opera singer early in her life. She performed with the Indianapolis Opera for years, and my younger brother and I were members of the children's chorus for many productions; I believe that is what sparked my fire for performing. —Leslie Hoggatt, Director of Individual Giving and Donor Services
I grew up in a family full of strong, fiercely independent women. I was fortunate to have three generations of women raising me to be the woman I am today. My mother inspires me to be a better person, mother and professional every day. She was a working mom and really showed me that you can have it all even if there are intense moments of juggling. —Kate Farinacci, Director of Special Campaigns and Legacy Giving
One woman who inspires me is my grandma. She's no longer here to give advice, which I miss terribly, but she was the hardest working, most loving woman I knew. She taught me to work hard and learn everything I could about the organization you choose to join (preferably one you feel represents your values), and show support and compassion to those you work with. —Tina Marshall, Director of Ticketing and Audience Services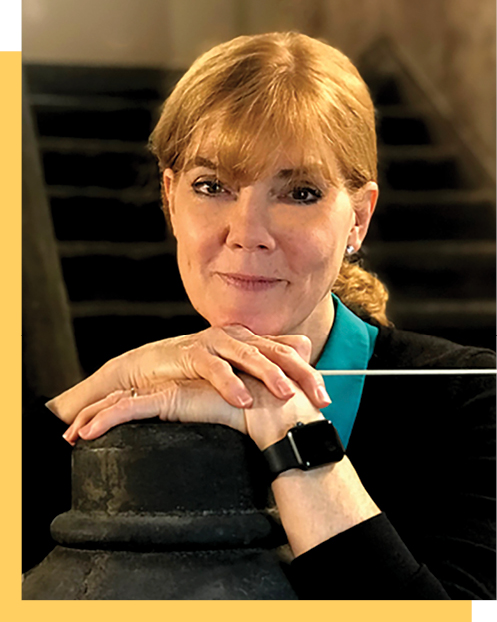 When I began my journey, there were very few women who were in my chosen field. However, there were two women who inspired me as a child: (1) my paternal grandmother, Ruth Dary, who showed me I could do anything that I wanted to do and not let being a woman be an excuse for anyone, and (2) my 6th grade instrumental music director, Barb Kelly, who had a passion for teaching music and inspired me to be the best I could be. —Carol Dary Dunevant, Director of Learning
All of you are leaders in your field; did you have mentors or role models who helped you along the way?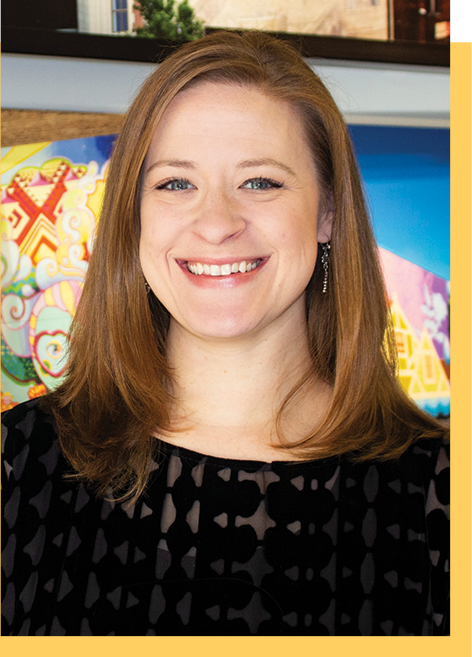 I have been most inspired professionally by two women in my life. My mentor at my first job out of college was Raye Allen, who is now the Director of Leadership Giving with the Cincinnati Opera. Raye taught me about the philanthropy industry and best practices in donor stewardship and cultivation. She also taught me how to be a professional. Susan Berliant was my supervisor and mentor when I worked for the Contemporary Arts Center. Susan is the person who made me the fundraiser I am today. She guided me, instilled confidence, and taught me to think creatively about how to fundraise in Cincinnati. I am grateful that these two amazing women came into my life, and I will be forever grateful for the indelible mark they have left on me. —Kate Farinacci
A number of women have had a positive impact on my life, personally and professionally, and have helped me get to this point in my life. Julie Chandler, the former Marketing Director of the National Repertory Orchestra, took a chance on me—a master's student in orchestra performance with no background in marketing (not to mention I also interviewed for a different position)—and hired me as the Marketing & Communications Intern. She saw something in me that I didn't see in myself at the time, and she gave me freedom to learn. My experience there was really what set me on this path. I'm also grateful to have worked for three wonderful female supervisors during my time at the CSO—Katie Murry, Amy Catanzaro and Sherri Prentiss. As a new staff member, Katie's supportive coaching allowed me to build confidence and grow into my own at the CSO. Amy's mentorship sparked new skills in ticketing and ignited my passion for data; she also nudged me gently out of my comfort zone to present what I've learned on a national scale. And Sherri remains one of my biggest role models in leadership, as she herself is a supportive, strong, empathetic, inspiring and service-minded leader who always was an advocate for her team. —Michelle Lewandowski
Karla Williams was an expert in the field of fundraising, and she taught me how to manage a board room of mostly men (at the time) to achieve stated goals. —Mary McFadden Lawson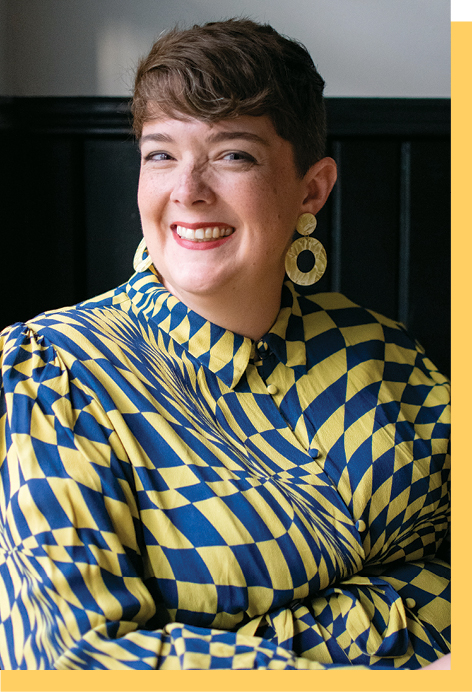 When I was young, my first flute teachers, Karen Whitford and Trudy Daniels Whitford, were huge influences in my decision to pursue a degree in performance. When I got to Butler University, I studied with Karen Evans Moratz, the Principal Flutist of the Indianapolis Symphony Orchestra and she helped me excel tremendously; but, ultimately, I realized that I wanted to work on the other side of the stage and Susan Zurbuchen, my Arts Administration professor, is the one who guided me in that decision. Over the years, she has been a guiding ear for me as have mentors Diane Syrcle and Tania Castroverde Moskalenko. All of these women have been strong influences in my life and wonderful role models for me over the years. —Leslie Hoggatt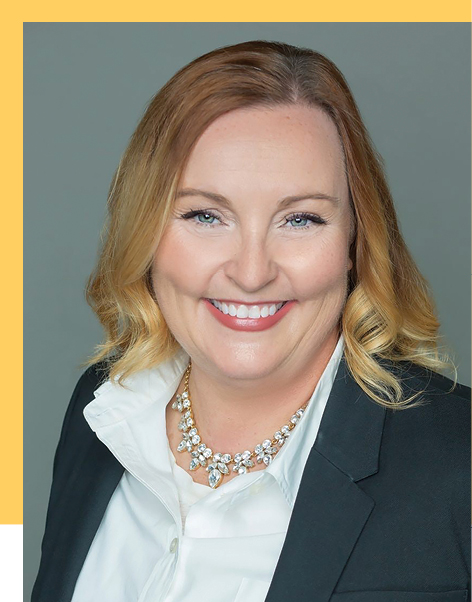 I didn't start my career in Arts Admin, but in corporate retail management. I was looking for something new, and a friend who was a board member at an arts organization and very passionate about what they did, got me excited to look into it. There just so happened to be a position open, an Educational Sales position. I interviewed and got the job. I fell in love with the idea of bringing the arts to children, especially those who haven't had any exposure. I was hooked! I learned more about the organization and took on more responsibilities—sometimes not by choice—and haven't left. I've just moved to a different type of art now, from theatre to orchestra. I still have the passion of sharing the arts with our community. Something I hope I've given to my children, exposing them to every aspect of the arts and creating new patrons. —Tina Marshall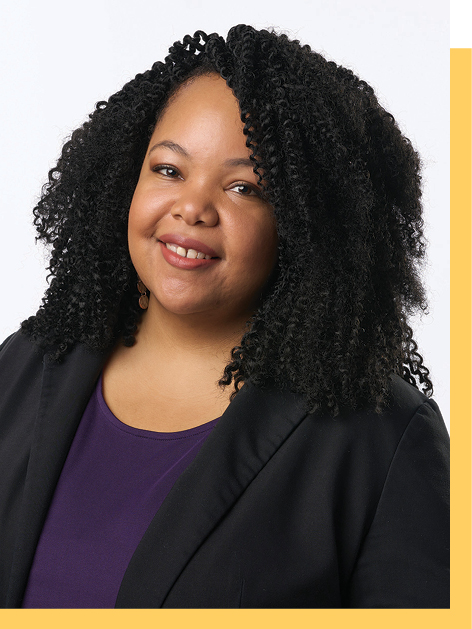 When I entered this field, I looked to Tracy L. Wilson with Cincinnati Opera for guidance and support. As the most tenured Black arts administrator in the city, Tracy has paved the way for other arts administrators like myself to enter this field. She continually pours into and mentors those who have come along after her. There are others, including Kathy Jorgenson-Finley who was the first community engagement person at the CSO, and many more who have inspired me and provided a safe space for me to learn and grow in this field. —Tiffany Cooper, Director of Community Engagement and Diversity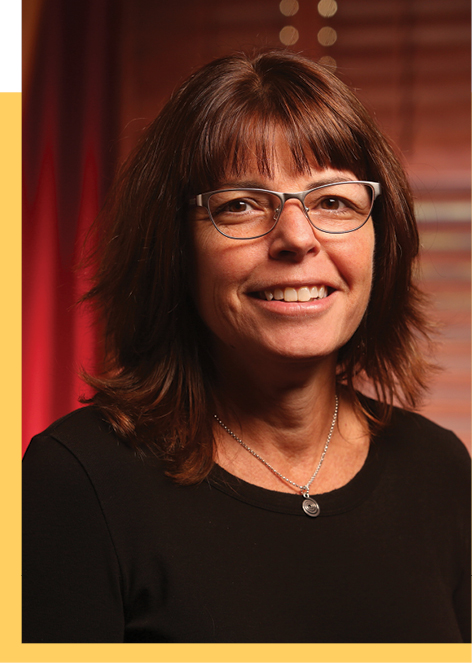 I had the benefit of starting in orchestra administration under a wonderful boss and mentor, Anna Ross, with my hometown orchestra, the Fort Wayne Philharmonic. Anna had been the Director of Operations and Education for a number of years when they created a new position of Assistant Operations Manager, which I was fortunate enough to land. Not only did she allow, and encourage, me to continue pursuing my degree while simultaneously working full time for the orchestra, she also taught me so much about the inner workings of orchestras. Her mantra was: In Operations, we have done our job right if the orchestra musicians, conductors, and guest artists are able to walk onto the stage, do their job, and leave without any (major) complaints or issues. She continues to be a sounding board and mentor, when I need it, to this day. —Laura Bordner Adams, Director of Operations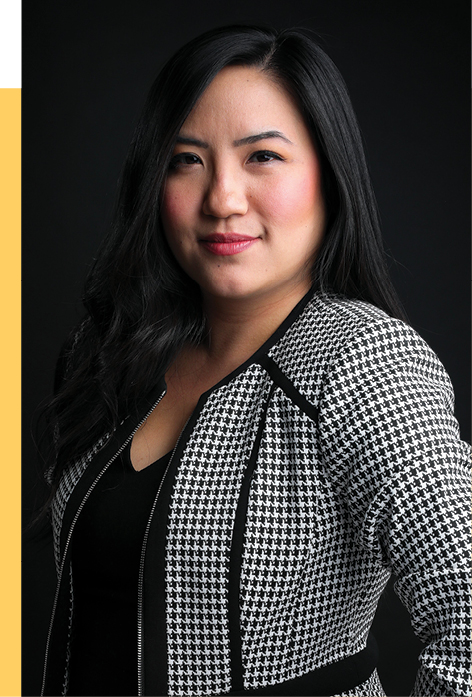 I am very fortunate to have had a number of mentors and role models in my life who saw something in me at each step of my career. They are my cheering squad of people who support me unconditionally, people who mention my name in a room full of opportunities. Within the industry, they include Kathy Carroll (retired President & CEO, Toledo Symphony), Ashley Mirakian (Vice President of Marketing & Communications, Atlanta Symphony Orchestra), and Merwin Siu (Artistic Administrator and Principal Second Violin, Toledo Symphony). They are my brain trust, and I love reconnecting with them. —Felecia Tchen Kanney, Vice President of Communications
What drew you to working with orchestras and/or what drew you to the CSO?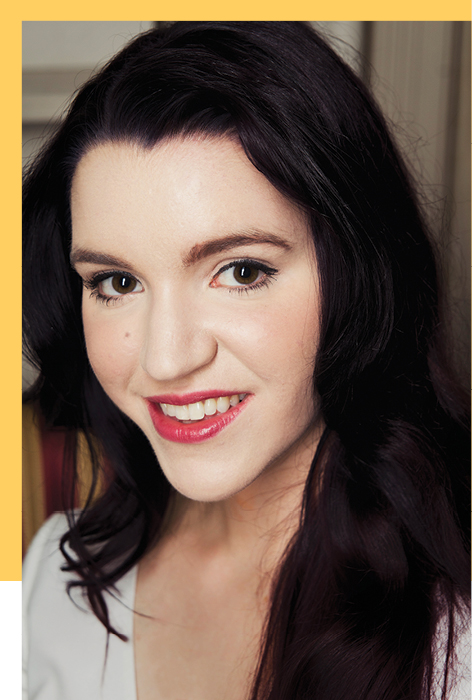 As I look back, I can say that LUMENOCITY was what drew me to the CSO and working with orchestras. I had attended the very first year in 2013 when no one really knew what to expect; I remember showing up and barely finding a space to stand on the lawn of Washington Park and there was just a sense of magic in the air. As someone who had studied visual arts, the combination of art, light and music was thrilling, and the number of people who showed up was electrifying. It truly changed my perspective of what an orchestra could be. I would have never guessed that in a few years time I would have the opportunity to join the CSO in 2016 to work on the final year of LUMENOCITY, and to continue working on the Orchestra's many other innovative projects, such as CSO Look Around, CSO Proof and the Brady Block Parties. —Amber Ostaszewski, Director of Audience Engagement
I have degrees in clarinet performance, but it became clear toward the end of my master's program that pursuing the performance track was not the life for me. I still loved the artform though, so it really was my love of the music, of orchestras and of sharing that with people that drew me to working on the other side of the curtain. —Michelle Lewandowski
I've long admired the skill, dedication and confidence of professional musicians since my humble attempts to be a good flute player. I'm hooked on the fast-paced environment where time is not only a valuable resource but also the element by which everything is measured. —Mary Mc Lawson
I've always been involved with music and studied bass trombone in college. After graduation, I started working in nonprofit fundraising and orchestra administration. Years later, a job opened up at the Cincinnati Symphony Orchestra, and I eagerly applied. —Catherine Hann
For personal reasons I needed to make a transition. My husband and I are CSO season subscribers. One evening, he noticed a position open at the CSO. My husband turned to me and said, "This is you. You should apply." And here I am! —Carol Dary Dunevant
I have always had a great love for symphonic music and the musicians who bring this art form to life, and I strive to support the musicians of the Orchestra to the best of my ability so they have what they need to focus on creating the music that I love so much. One of my favorite parts of this job is that I am surrounded by exceptional colleagues in the Orchestra and the administrative staff, and it is my joy to collaborate with them every day. We all share a common goal of presenting great symphonic music for the community, and I feel extremely fortunate to be part of this amazing group of people. —Brenda Tullos, Director of Orchestra Personnel
I am a classically trained dancer, and orchestral music was the backdrop for many memorable moments in my life. I had the opportunity to work for the Cleveland Orchestra early on in my career, and I knew if I ever had the chance to work for my hometown orchestra I would jump at said chance. I knew I had to work for the CSO after I had a conversation with Jonathan Martin during the interview process about the Orchestra's strategic efforts toward a more diverse, equitable, and inclusive Orchestra. That's when I knew this was an opportunity to be a part of an orchestra that was positioning itself to be an orchestra for all people. —Kate Farinacci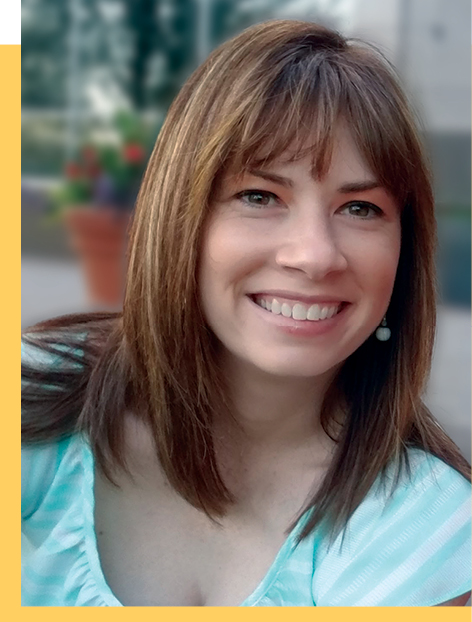 I wanted to work at a place where I was proud to be part of the organization. Being in the Accounting/Finance field, it is easy to just be a person behind the scenes and lose connection with the organization. I love how dedicated the CSO is to serving the community. —Kristina Pfeiffer, Director of Finance, CSO
I was in graduate school pursuing my business administration degree when my husband and I decided to take an impromptu road trip to either Cleveland or Chicago—we would make the decision once we reached the I-90 Turnpike. In a split-second decision, we ended up going to Chicago and attended the Chicago Symphony Orchestra's performance of Mahler's Third Symphony. It was at that performance, while reading the program book, that I realized there were opportunities in a field that would put my music and business experiences to good use. My life could be surrounded by music every day, and the thought of that brought the fuzziness of the future into 20/20 vision. The Cincinnati Symphony Orchestra had been on my radar for a number of years, and I was well aware of its culture and company values. When an opportunity opened up, one of my mentors encouraged me to apply. The domino effect that ensued led me to meet some of the most interesting, passionate, caring, and down-to-earth people who I now call my colleagues. —Felecia Tchen Kanney
Do you have any advice for up-and-coming orchestra administrators?
Be a sponge and soak up everything you can learn from everyone you work with, and volunteer for tasks you may not know how to do, but interest you. The Arts Administration world is vast, with many avenues to go down, and you may discover your path at any point along the way. —Michelle Lewandowski
If you find yourself on the path to being on the administrative side of an orchestra, embrace the journey. Bring your passion and vision and be ready to enjoy the results of your hard work. —Carol Dary Dunevant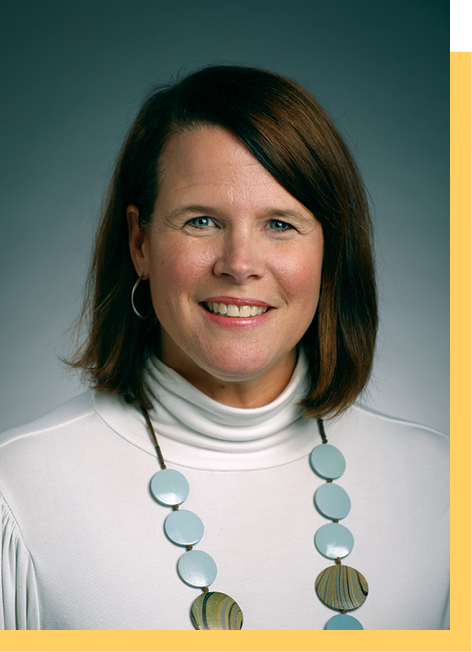 Non-profit is a tax status, not a business model. Whatever arts organization you find yourself working for, know that your donors are your shareholders and your colleagues each have a role to bring the mission (business plan) to life. —Mary Mc Lawson
Be a sponge. The most successful professionals in our field soak up every experience and ask every question. This field exists at the intersection of nonprofit management and artistic excellence, and we can best fulfill our mission when everyone brings their knowledge, lived experience and creative thinking to the work. —Catherine Hann
Don't be afraid to show up as yourself. The orchestra field needs more diverse thoughts and perspectives in order to help prepare for the future. The only way to get there is to bring your full self to your role and don't be afraid to share new perspectives. —Tiffany Cooper
My advice isn't necessarily just for orchestra administrators, but I feel like you do your best work when you feel valued by your organization. Find a place that you connect with and, in return, you are valued and people are invested in you and your growth, both personal and professional. —Kristina Pfeiffer
It does help to have a passion for what you're doing and belief in the organization you're working for. I believe that for any career. In my experience, learning everything from the starting positions up has helped me understand how the organization works and how the decisions we make affect each group within the organization. Be a support for your team, motivate them, find out where their passions lie, and help support them in their growth. It's motivating to bring something inspiring to your community. It's also motivating to support your team and watch them grow. —Tina Marshall
My advice would be to think on a global scale and know that no matter where you start in the organization you can effect real change in the orchestral world. We are on the precipice of great change and will need future leaders to continue thinking big and moving the industry toward being music for all. —Kate Farinacci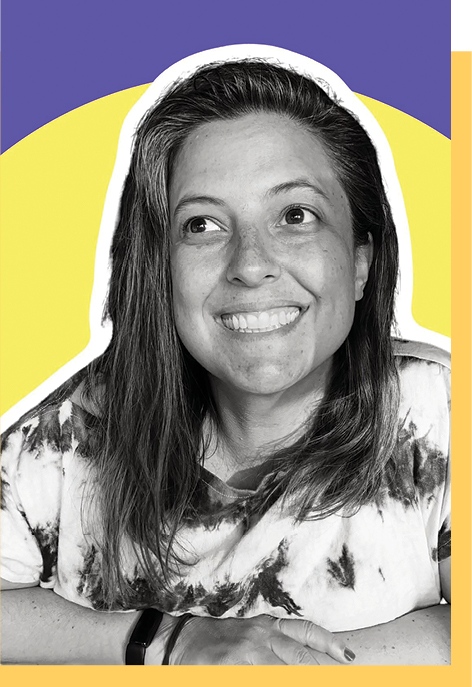 I've been fortunate enough to have worked with many women leaders in our field, which has been hugely inspirational and allowed me to see a future for myself working with symphony orchestras. If I had any advice for someone starting out in this field, especially a young woman, it would be to make sure your voice is heard and to not be afraid to take risks. Someone else will, so why not you! —KC Commander, Director of Digital Content and Innovation