The Heart of the Piano: The Nina Simone Piano Competition Concerto Finals
by Erica Reid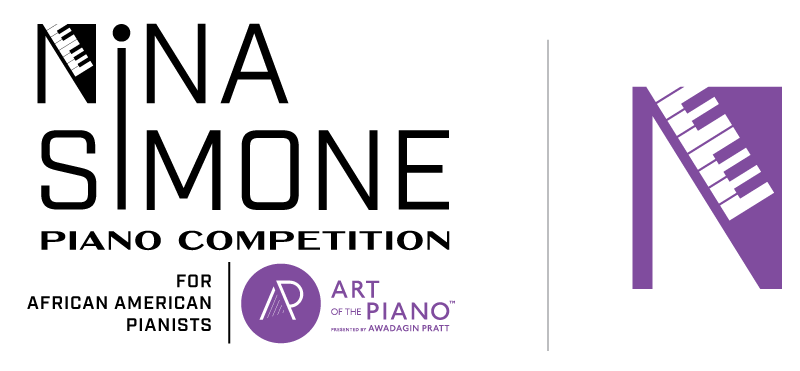 On October 6, the Cincinnati Symphony Orchestra and partner organization The Art of the Piano will present a concert featuring the three finalists of the inaugural Nina Simone Piano Competition. At the conclusion of the evening, prizes and medals will be awarded, with the Gold Medalist and Grand Prize Winner receiving $50,000 and performance opportunities.
Acclaimed pianist Awadagin Pratt—who himself won the Naumburg International Piano Competition at a young age, launching his formidable career—helms The Art of the Piano as well as this new piano competition, which shines the spotlight exclusively on African American pianists. In creating the competition, Pratt was inspired by the inroads laid by the Sphinx Organization, which has been creating opportunities for and fostering the careers of up-and-coming Black and Latine string musicians in classical music since 1997. (The Nina Simone Piano Competition is also supported by a grant from Sphinx.)
"I just felt like somebody needs to have a place to showcase these African American pianists, and to showcase the fact that a lot of them are versatile," says Pratt. "The competition has allowed the pianists to demonstrate skills in improvisation and arranging that are not generally showcased at all in competitions."
Pratt has known CSO President and CEO Jonathan Martin since the 1990s, when the two crossed paths at the Atlanta Symphony Orchestra. Says Martin, "I came to know [Pratt's] energy, his artistry, and his view on the world, and we shared a lot of the things in common about the need to create change in our field." Martin says it felt like a natural step for the CSO to collaborate with Pratt on the competition, adding that Music Director Louis Langrée also saw the competition's vision from the beginning. "It just came together very naturally," he says.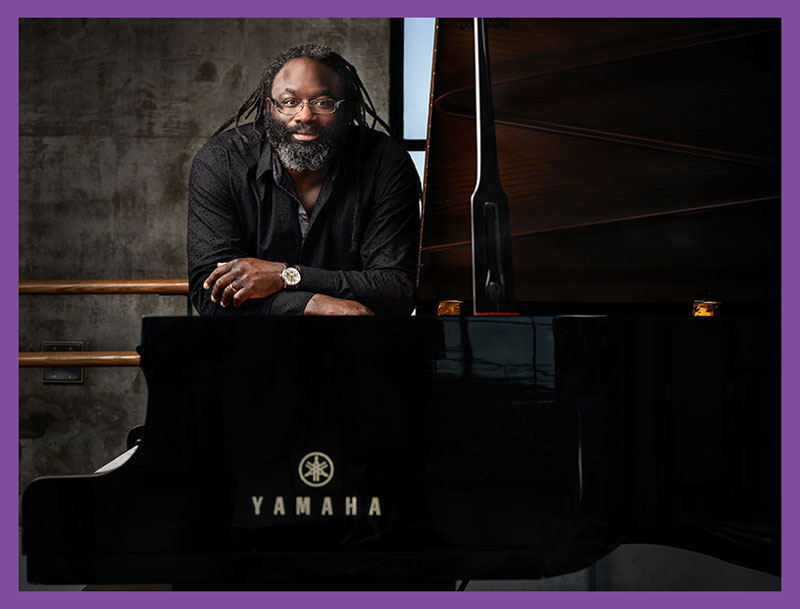 "It's incredible to have the Cincinnati Symphony as a partner," adds Pratt, suggesting that the collaboration "elevates the stage that these young people are going to have the opportunity to perform on."
CSO audiences can expect pyrotechnics at the Finals concert, as the three finalists each perform a piano concerto chosen to showcase their talents—an unconventional but thrilling format for a classical concert. Clayton Stephenson, who has already made a name for himself as a finalist (and the first Black finalist at that) at the esteemed Van Cliburn International Piano Competition, performs Tchaikovsky's Piano Concerto No. 1; Joshua Mhoon has chosen Rachmaninoff's Piano Concerto No. 2; and Kayden Kelly will perform Liszt's Piano Concerto No. 1. "We're lucky we didn't end up with two of the same [concerto], which could have happened," Pratt points out (it has occurred at other competitions). Instead, the audience on October 6 will be treated to three beloved jewels of Romantic piano repertoire, performed by some of today's brightest rising stars.
"All three are very different in how they address the audience, and very professional, but they just have their own ways of being," Pratt says of his finalists. He calls Kayden Kelly a "wild card"—while Kelly's other two competitors came from the Artist Division for entrants ages 18 and up, Kelly was selected from the Senior Division for ages 14–18. Pratt was impressed by Kelly from his first video audition. "He played strongly from the beginning of the competition but really came into his own as the rounds progressed, in terms of how he was projecting himself on stage," Pratt reports.
And competitors Clayton Stephenson and Joshua Mhoon? They are "the full deal," according to Pratt. "They have the technical firepower, and their musical artistic profiles and sensibilities are pretty well defined: how they think about things, how they feel things, how they communicate. And it's great that they're just so completely different, right? So it's just exciting."
When Pratt was settling on a name for the nascent competition, he happened across an article about singer, songwriter and pianist Nina Simone. "She was training to be the first Black concert pianist, and that dream just didn't happen," Pratt recalls. "That got my attention." Pratt knew that Simone's name recognition would bolster the competition, but to him the name signaled more. "Everybody knows Nina Simone, and she was also politically active. So you have this great artist with political experience speaking her mind, and for change." That aligned with Pratt's goals for the competition, and Simone's estate agreed.
Nina Simone would likely be proud of the competition bearing her name, even if she were frustrated by the societal circumstances that, decades after her passing, still called for this type of ground to be broken for African American musicians. "The power of seeing someone like you [on stage] is an old story," says Pratt. "While these young people have seen me, they've seen André Watts, there hasn't been sufficient volume. Then they're in school and it's just one or two of them and they can't feel comfortable talking about their experiences. And they have experienced racism." The Nina Simone Piano Competition Concerto Finals is more than a showcase for excellent music, it is a unique opportunity for talented but historically marginalized musicians to access a powerful platform for performance, a community of peers, a network of mentorship, and much more.
"Where do we need to light the fuses in our work as an orchestra to become more relevant?" asks Martin. "And not just relevant nationally, but more importantly, relevant in the community? I think every arts organization, certainly every classical arts organization, ought to be asking themselves that question."
Awadagin Pratt and the CSO are asking the question, and, on October 6, audiences can hear part of the answer for themselves.