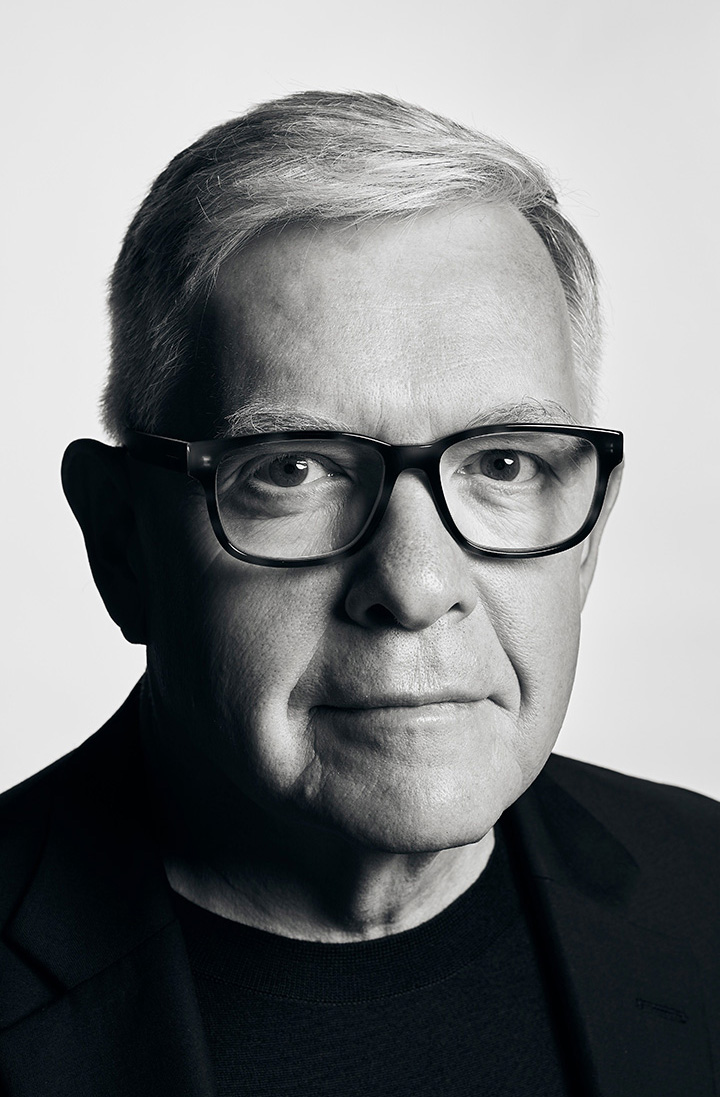 Dear Friends of Music,
Welcome to our 2023–24 season and Louis Langrée's final season as Music Director of our Orchestra. Although we mark the beginning of each subscription season in the fall, our Orchestra maintains a busy schedule all year long and continues to perform throughout the summer.
This summer was no exception. We partnered with Seven Hills Neighborhood Houses, Cincinnati Recreation Commission, Evanston and East Walnut Hills community councils, Learning Through Art/Jazz Alive, ROMAC, Cincinnati Parks, Price Hill Will, and many others to host five Brady Block Parties at locations throughout Greater Cincinnati, including our first Pride concert in June to celebrate the LGBTQ+ community—the Orchestra's first performance at the ICON Festival Stage at Smale Park. We celebrated Independence Day with John Morris Russell, the Cincinnati Pops, and talented special guests at Riverbend Music Center with Red, White and BOOM!, a beloved Cincinnati tradition that always culminates with a spectacular fireworks display by Rozzi's. We performed for Cincinnati Opera's subscription season, including productions of Lucia di Lammermoor, The Knock, The Barber of Seville and Madame Butterfly. We reached thousands of people through performances and community engagement, and we are grateful and energized by the reception we receive in each community.
Our gratitude extends into the start of the CSO and Pops subscription season in September. We open our season with the Cincinnati Pops performing the score to the complete screening of The Princess Bride; a Heroes Symphony featuring music and sync-clips to some of the most famous video games of all time; a dazzling tribute to the music of Stephen Schwartz, with Schwartz at the piano; the return of Broadway star Audra McDonald; and Disney in Concert: The Sound of Magic in celebration of 100 years of The Walt Disney Company.
In September, the CSO performs for a special filming and live recording of Justin Morell's jazz trumpet concerto All Without Words, a tribute to the composer's non-verbal autistic son. The event will be a large-scale, world premiere production that embraces music, staging, light, color and multiple artistic disciplines. It is a unique concert experience that we will present for free to the Cincinnati community.
We also mark the beginning of Louis Langrée's final season as Music Director of our Orchestra. In true Louis fashion, his programs beautifully honor the beginning of his time with us in Cincinnati while looking fervently to the future. In October, our Orchestra led by Louis will perform alongside the finalists of the Nina Simone Piano Competition, emerging star pianists who will undoubtedly shape the future of our industry. Through the American Composers Orchestra's EarShot program, four composers will be mentored by Louis and have their works performed by the CSO in a public performance. In the same month, we invite George Takei to join Louis and the Orchestra for Aaron Copland's Lincoln Portrait, inspired by Louis' first CSO subscription concert of his tenure in 2013, which featured revered author and poet Dr. Maya Angelou and was subsequently recorded for Hallowed Ground, Louis' first full commercial recording with the Orchestra. And it's only the beginning.
Our 2023–24 season is full of moments to cherish with friends and loved ones, and we encourage you to be a part of the energy that is unique to our Orchestra by attending one or more of our performances this season, donating, volunteering, and amplifying your experiences with us through your favorite social networks.
We are grateful to you for your excitement for what we do. Thank you for joining us this season.

Jonathan Martin