The Cincinnati Symphony Youth Orchestras consists of two full orchestras made up of 200 of the region's most talented young musicians. CSYO accepts students in grades 7-12 who successfully pass a competitive audition and are members of their school's band or orchestra program. At the center of the CSYO's mission is reinforcing excellence in students, challenging them to expand their own boundaries, and promoting mastery of 21st century skills through the highest level of performance and collaboration. Ensembles rehearse weekly, perform up to five concerts per year, and receive access to musicians of the CSO as coaches and mentors.
Sponsors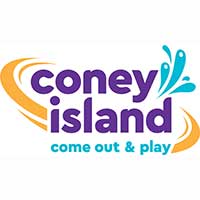 Want to join the CSYO?
CSYO challenges youth to rise to their potential as musicians, students, and leaders of tomorrow. In addition to twenty-first-century skills and musical growth, CSYO members leave the ensemble with a strong sense of self-discipline, increased confidence, and the ability to listen respectfully and communicate effectively with others.
As discussions occur about how and when CSYO activities can resume, we are actively working to develop solutions that will ensure student safety but also minimize the impact and disruptions to our program.
There may be changes. There may be adjustments. But there will also be MUSIC and CSYO.
As more information becomes available, updates will be posted. Please notify Carol Dunevant at cddunevant@cincinnatisymphony.org if you have any questions.
Click the button below for information for current members of the CSYO.