The Cincinnati Symphony Youth Orchestras consists of two full orchestras made up of 200 of the region's most talented young musicians. CSYO accepts students in grades 8 -12 who successfully pass a competitive audition and are members of their school's band or orchestra program. At the center of the CSYO's mission is reinforcing excellence in students, challenging them to expand their own boundaries, and promoting mastery of 21st century skills through the highest level of performance and collaboration. Ensembles rehearse weekly, perform throughout the year, and receive access to musicians of the CSO as coaches and mentors.
Fostering Excellence in Young People
An informational email has been sent to all completed applications for CSYO. The email is being sent through MailChimp. You may need to check your promotional or spam folders depending on your security settings. Please email [email protected] if you have not received the email.
Sponsors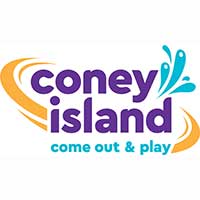 Want to join the CSYO?
CSYO challenges youth to rise to their potential as musicians, students, and leaders of tomorrow. In addition to twenty-first-century skills and musical growth, CSYO members leave the ensemble with a strong sense of self-discipline, increased confidence, and the ability to listen respectfully and communicate effectively with others.
Eligibility
Applicant must be a student in grades 8–12 in Fall 2022
Applicants should have proficiency in up to 4 sharps and 4 flats in at least 2 octaves, concert pitch (string players, 3 octaves)
Percussion applicants should prepare to audition on timpani, snare drum, and mallet instruments
Flutists should be prepared to audition on piccolo, if possible
Oboists should be prepared to audition on English Horn, if possible
Applicants must prepare two minutes of a solo.
Cost
Tuition for the CSYO 2022-2023 season is $550 for the Philharmonic and $500 for the Concert Orchestra. There is a $50 sibling discount
These fees help cover administrative costs such as rehearsal and performance space, and music.
Financial Assistance is available for any students who may need help with the cost of the membership fee. This organization does not intend to deny an eligible student membership due to financial hardship.
Click the button below for information for current members of the CSYO.