Ragtime Synopsis
by Dr. Scot Buzza
The year is 1902 and change is in the air. The turn of the century has brought unprecedented wealth and leisure time to the upper classes while the working class grapples with workers' rights, strikes, violence and the uprising of oppressed minorities. Developments in the theatre industry follow a course parallel to the social upheaval: at the beginning of this story Vaudeville and ragtime music are at the heart of American entertainment; by its conclusion, the film industry and jazz will have replaced them.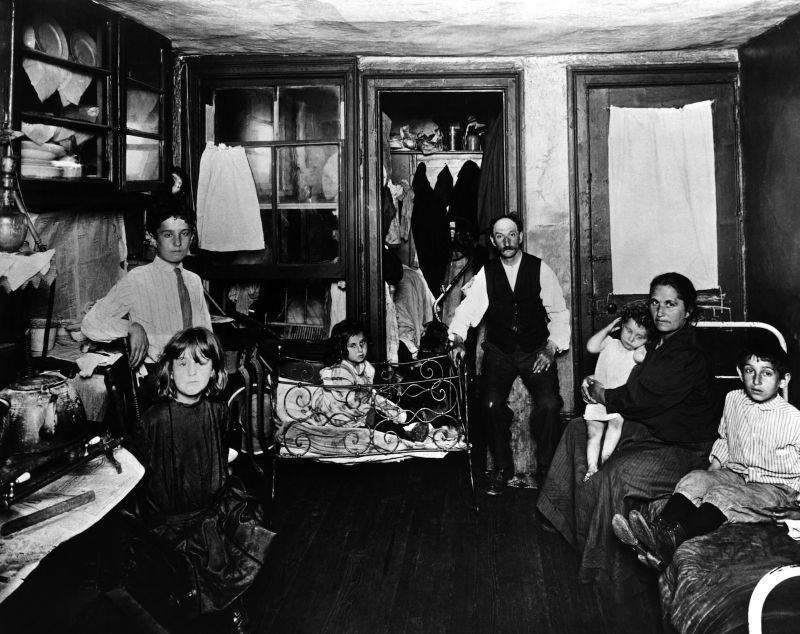 ACT I
Three families of differing social classes find their lives intersecting: an affluent white family of five in New Rochelle named Mother, Father, Little Boy, Mother's Younger Brother and Grandfather; a ragtime pianist in Harlem named Coalhouse Walker and his admirer, Sarah; and an immigrant family at Ellis Island: Tateh, an artist, and his Little Girl ("Prologue: Ragtime"). Woven into their stories are real-life figures, including Henry Ford, Emma Goldman, Evelyn Nesbit, J. P. Morgan, Booker T. Washington and Harry Houdini.
Father is to accompany explorer Robert Peary on his North Pole expedition in spite of Mother's concerns ("Goodbye, My Love," "Journey On"). Mother's Younger Brother is infatuated with the notorious Vaudeville actress Evelyn Nesbit ("The Crime of the Century"), who is oblivious to him. When Mother finds a newborn infant buried in the flowerbed ("What Kind of Woman") she takes responsibility for both the child and its African American mother, Sarah.
Upon disembarking at Ellis Island ("A Shtetl Iz Amereke"), Tateh and Little Girl set up a street business drawing silhouettes of celebrities such as Houdini and J. P. Morgan ("Success"), while Emma Goldman comments on the squalor of their living conditions.
In Harlem, the public celebrate Coalhouse Walker ("His Name Was Coalhouse Walker"), who tells the story of Sarah, his lost love whom he is determined to win back ("The Gettin' Ready Rag"). Henry Ford boasts about his Model T as the quintessential American Dream ("Henry Ford") as another car rolls off the assembly line and Coalhouse drives away to find Sarah.
At the New Rochelle train station, the path of Mother and Little Boy intersect with that of Tateh and Little Girl. They greet each other in passing ("Nothing Like the City"), not knowing that their paths will soon cross again under different circumstances. Meanwhile, Sarah begs her infant for forgiveness for having abandoned him out of desperation ("Your Daddy's Son"). Father returns from the North Pole expedition to find not only a newly independent wife ("New Music"), but an African American couple reuniting in his living room ("Wheels of a Dream").
ACT II
Emma Goldman gives a speech against oppressive mill owners in Union Square, where Younger Brother is roused to the cause of workers' rights ("The Night That Goldman Spoke at Union Square"). A violent labor strike erupts, prompting Tateh to flee to safety with Little Girl ("Gliding"). Coalhouse is bullied by a group of volunteer firemen who destroy his car, and Sarah seeks help from a visiting political candidate but is clubbed by police ("The Trashing of the Car/President"). The community mourns her needless death ("Till We Reach That Day") but Coalhouse, crazed with grief, shoots three of the firemen ("Coalhouse's Soliloquy") and demands justice. When Father reports him to the police, Younger Brother erupts over the oppression and injustice toward Coalhouse. Father takes the Little Boy to a baseball game to discover with dismay that even the world of professional sports, once the dominion of upper-class white men, has been opened up to immigrants ("What a Game"). Father moves the family to Atlantic City, where Tateh has become a famous film director. Tateh meets Mother and tells her of his rise to success ("Buffalo Nickel Photoplay, Inc.") and they watch from the boardwalk as Little Girl and Little Boy play together ("Our Children").
Coalhouse, now a fugitive, thinks constantly of Sarah ("Sarah Brown Eyes"). Younger Brother finally locates Coalhouse ("He Wanted to Say"), but, tongue-tied, he only manages to offer his knowledge of explosives. He and Coalhouse occupy the J. P. Morgan library and Father volunteers to help the police negotiate their demands while Mother comes to terms with the irrevocable change in their marriage ("Back to Before"). Coalhouse pledges his loyalty to his friends and to their cause. ("Make Them Hear You"). Coalhouse is shot by the police and Younger Brother flees. Emma Goldman foretells the coming social upheaval. As the era of ragtime comes to an end, each character narrates the end of their own story and then strides off to meet the future ("Epilogue: Ragtime").
Interested in learning more about the historical figures and social events of Ragtime? Check out one of these suggested titles from the Cincinnati Public Library.